A nifty new paint job from Ngenco can keep your car looking fresh and fabulous
An intro to Ngenco
Ngenco – or 'next generation coatings' – are a Worcester based manufacturers of professional grade removable coatings. With over 35 years' experience in the industry, Ngenco are the not-so-new kid on the block. And when it comes to revamping your tired ride with a fresh lick of paint, their experience pays off. From a professional application to a DIY coating, Ngenco deliver a professional finish so close to OEM that you'll wonder how any car coated in their product wasn't straight out of the shop.
You can see their amazing coatings in action below, as a Ferrari F12 Berlinetta gets a flashy facelift.
Amazing Autoflex
Think that Ferrari F12 is looking fab? It's covered with Ngenco's Autoflex, a fully removable coating that promises '[replicated] OEM factory finishes or better'. The coating comes in thousands of colours and guarantees a high quality finish with repeatable results. And it gets better. Autoflex coatings are scratch and fuel resistant, so your fresh new look will be sitting pretty for some time. And, of course, the coating is fully removable, so you can always switch back to the classic look if you like. Available in High Gloss, Matte or Satin finishes, Autoflex is a time saving and cost effective way to help you stand out from the crowd for less. If you're feeling festive, treat yourself to a revamp right now – Autoflex is now available here in a massive spring sale.

Dip into DIY
If you're looking for a custom finish but prefer to do it yourself, check out Ngenco's DIY range of Peelabel Liquid Vinyl Wraps. You can also purchase everything from base coats and drop in tints to custom kits and sundries, and all are designed specifically for DIY or semi-professionals. Even without the professional application, you'll still be getting a professional finish. Ngenco don't skimp on quality when it comes to DIY. For the personal touch you can add yourself, the DIY range is the perfect fit.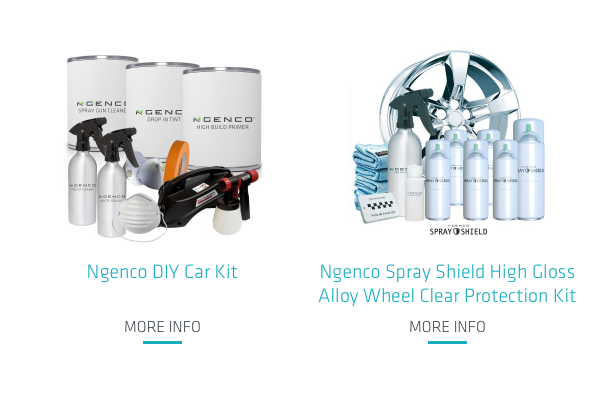 Ngenco offer unrivalled quality for that fresh-faced look. Continual development and extensive testing of all of their products keeps these manufacturers a cut above the rest when it comes to customising your car. A range of products and services are available right now at ngenco.uk.com. For a reliable product with an amazing finish, there's only one way to go. Go to Ngenco!