2014 Renault Twingo
Twingo, that little car Renault released way back in 1992 is back in its third incarnation. Teased and released on Twitter (how very modern of you Renault) the new Twingo will get its full public debut at the Geneva Motor Show in a few weeks' time and its harbouring a few surprises.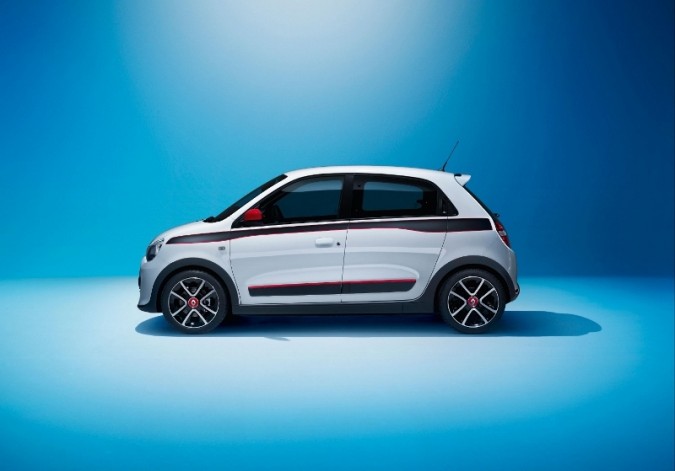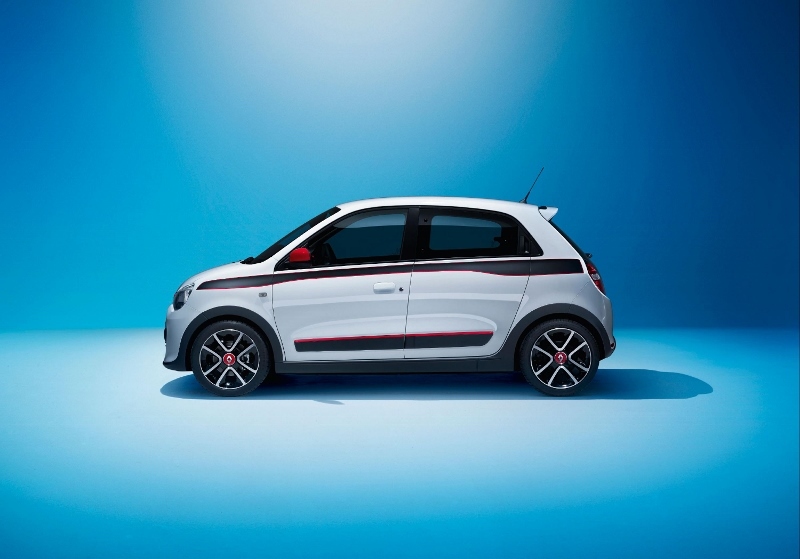 Rear engine, rear wheel drive
The biggest shake up for the new Twingo is where the engine has been positioned. Renault has gone all Porsche and changed the Twingo from front engine front wheel drive, to rear engine rear wheel drive. By doing this Renault have somewhat revolutionised the city car market. Having the engine at the back and pushing the wheels to the very corners of the car means that cabin space is likely to be class leading. It also means the new Twingo should be rather fun to drive. With those front wheels unburdened with the job of putting power down their free to point you exactly where you want to go. They also mean that the Twingo's turning circle is on par with a black cab, handy for buzzing around city streets. See it on the move here.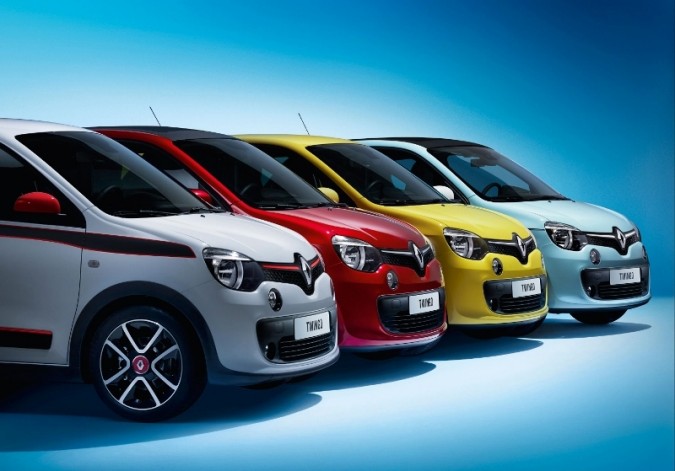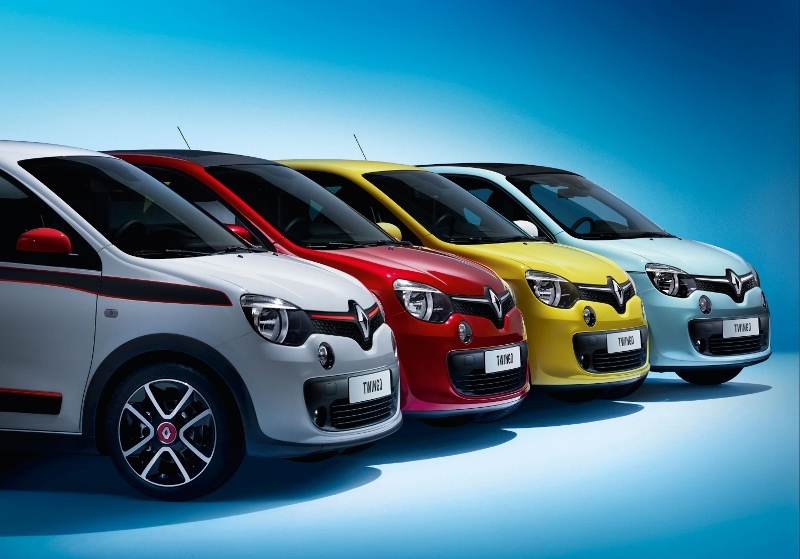 Super Fun Experience
A fun driving experience was something Renault was aiming for of course; it wants the drive to be as exciting as the way the car looks. Personalisation is the key when it comes to the cars exterior, 4 new vibrant colours are available which you can see in the pictures. There will also be a choice of graphics and decals available so buyers can really make their Twingo their own.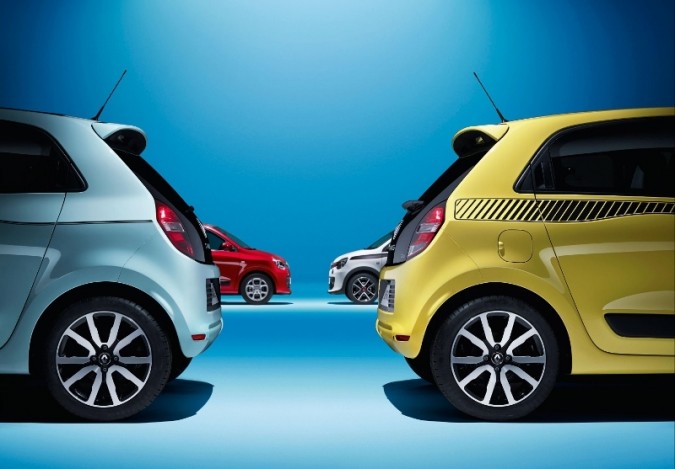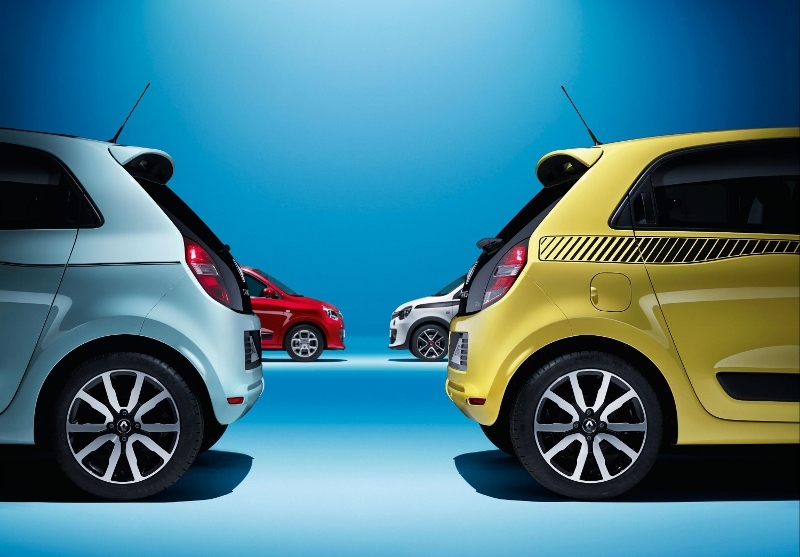 All New Features
Renault is keen that this new car channels the cheeky fun spirit of the funky looking original. Thus the car has some striking features including big square headlights, LED running lights, a glass tailgate and for the first time on a Twingo an extra set of doors. Yes the Twingo is now a fully-fledged 5 door with two concealed back doors, making the little car even more practical.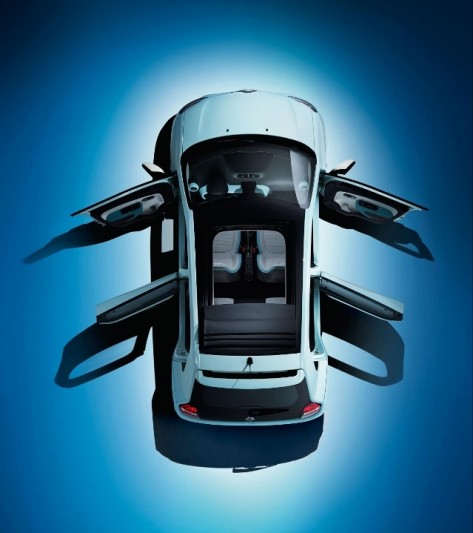 I am quite excited about the new Twingo. It definitely ticks the box in the looks department and is a refreshingly new take on the city car idea. And given that so many current Twingo's are rental cars, that change of engine layout is going to make the hire car experience on holiday a whole lot more entertaining!