R8 Spyder Takes To The Stage In New York
Audi have revealed the newest version of the R8 Spyder at the 2016 New York Auto Show. The naturally aspirated 5.2-litre V10 of the R8 Coupé remains with 540bhp and 398lb-ft of torque, but now with the open top, allows the driver to experience the full noise of the V10.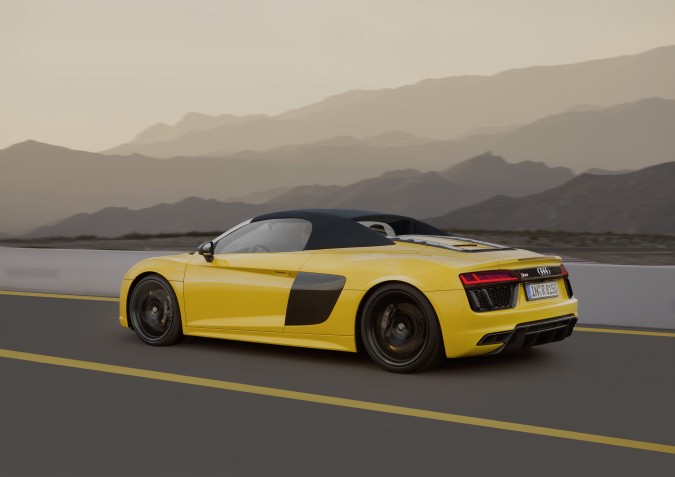 All That Noise Right In Your Ears
Stefan Knirsch, member of the board for Audi Technical development commented: "Compared to the R8 Coupé, the engine sound in the open high-performance sports car now delivers an even more intense experience." The subtle body changes to the new R8 gives the car a much more aggressive look over the original, which I personally prefer. It now looks more like a super car, rather than just a mid-engined TT, and it comes in this rather attractive shade of Yellow, which sparks more of a Lamborghini look than an Audi.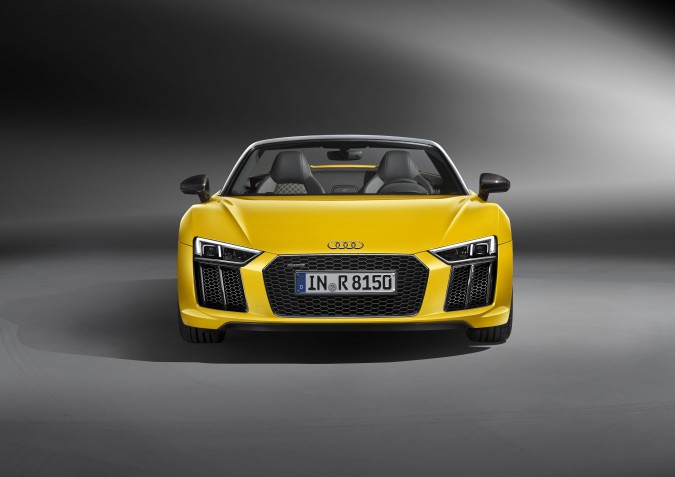 Weight Is Always A Problem For Convertibles
The R8 Spyder features a cloth roof, rather than a hard top due to weight concerns. Audi wanted to retain as many characteristics of the R8 Coupé as possible and a cloth roof means the R8 Spyder weighs 1.6 tonnes, a mere 200kg more than the R8 Coupé. This is mostly due to the new Audi Space Frame design, consisting mainly of aluminium and carbon fibre, and the body of the the R8 Spyder alone weighs a mere 208kg.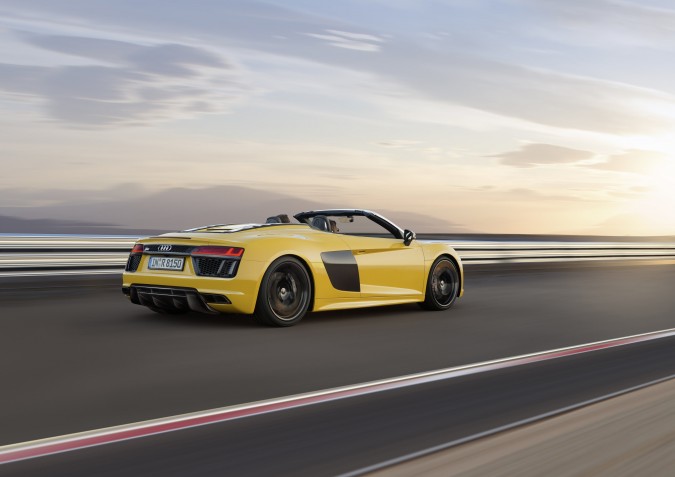 Only A Tenth Of A Second Slower Than The Coupé
The V10 of the Spyder takes the car from 0-62 in 3.6 seconds and on to a top speed of 197mph. The V10 is teamed with a 7-speed S tronic gearbox and a Quattro 4-wheel-drive system, meaning the R8 Spyder is a dream through the corners with only the million miles of head room to tell you you're in Spyder rather than the Coupé.
Gallery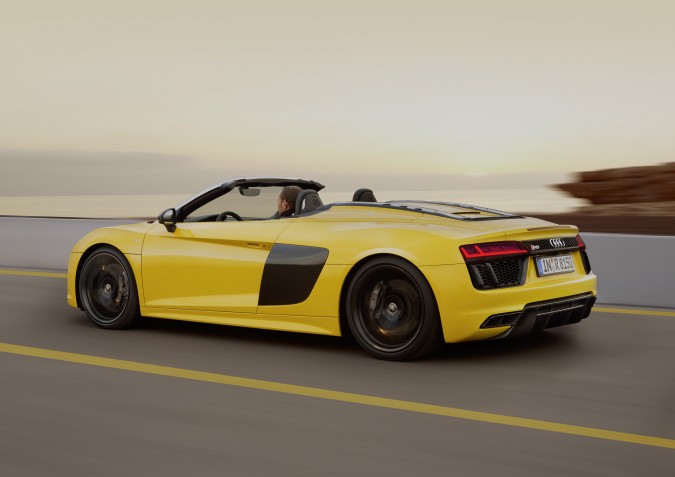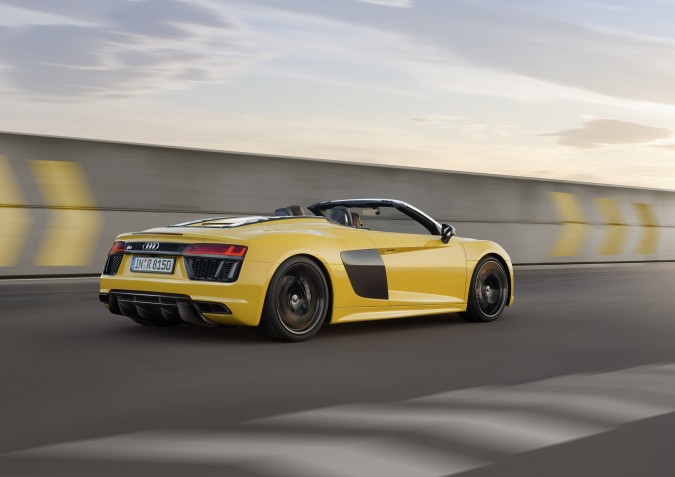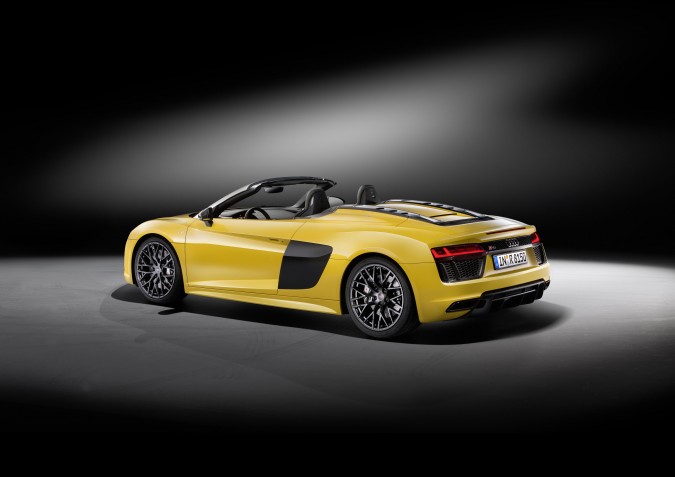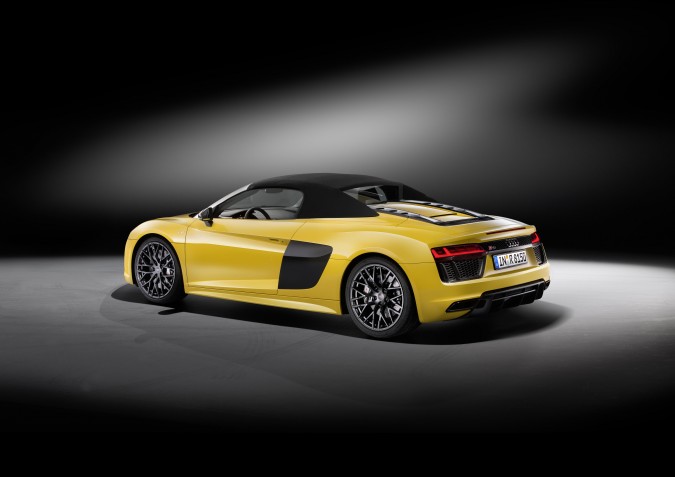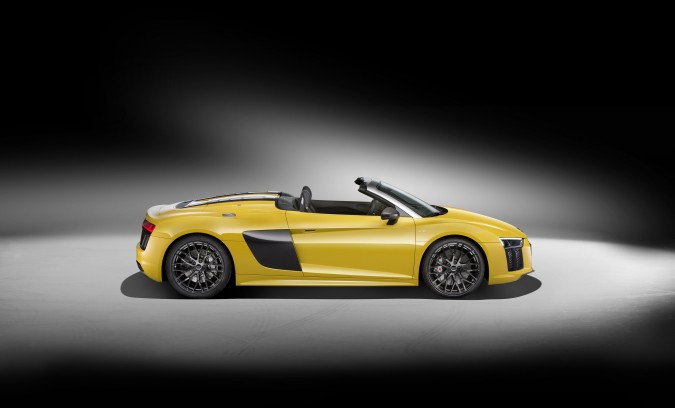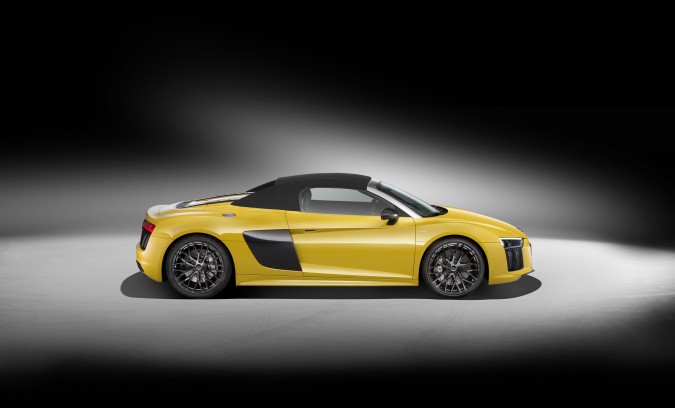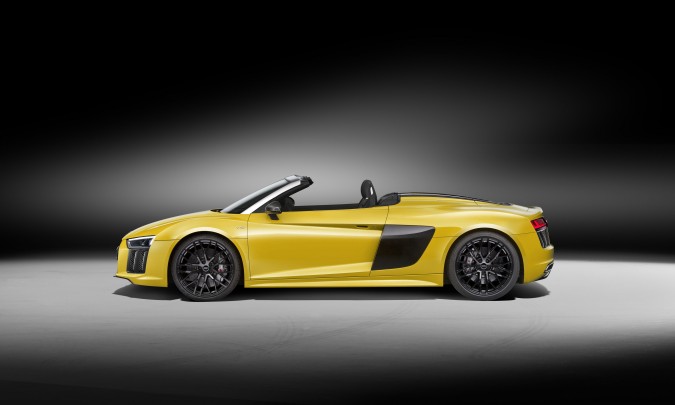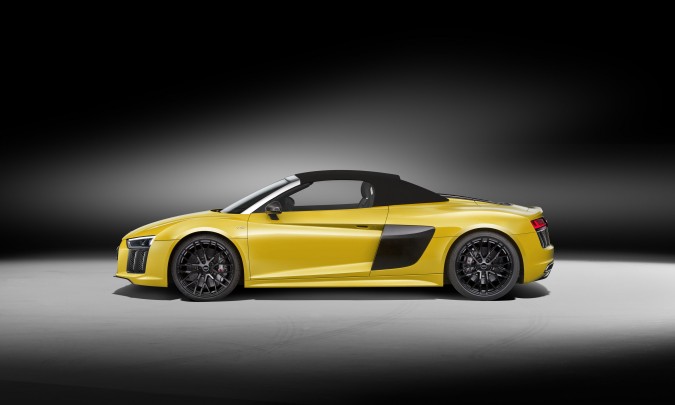 Sources: Audi