The new Bentley Mulsanne delivers ultra luxury at 190mph on the highway
Is the new Bentley Mulsanne still a dream car for all the aristocratic super rich from all over the world? When it comes to having dreams, they are rich enough to make some of their own come true just by spending a little money on it. The new Bentley Mulsanne wasn't just as luxurious as it could get, Bentley wanted to go to the extra mile on its most refined model for 2016, the Bentley Mulsanne, the must powerful and luxurious car in the world, good for the super rich. The luxury artisan team at Crewe, England, worked on the Mulsanne, Mulsanne Speed and Mulsanne Extended Wheelbase.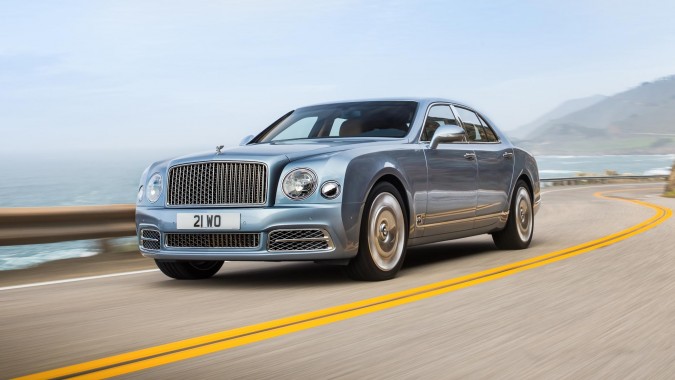 The details on the new Bentley Mulsanne were given unprecedented attention. Usually, the person who owns this type of car is riding on the back seat, so 252mm were added to offer more legroom for the passenger. Bentley spent 150 hours working on the interior redesigning the seats, armrests, door trims and creating a new soft-touch leather interior and seats – now coming with two brand new styles: Fluted and Quilted. Bentley used brushed steel, glass switch-gear, deep pile carpets and classical stylish knurled control adding more luxury. The larger sunroof can be controlled by the passenger or the driver in the front. If you want to work while riding, there is a tablet and a folding table behind the front passenger's seat, and electric curtains.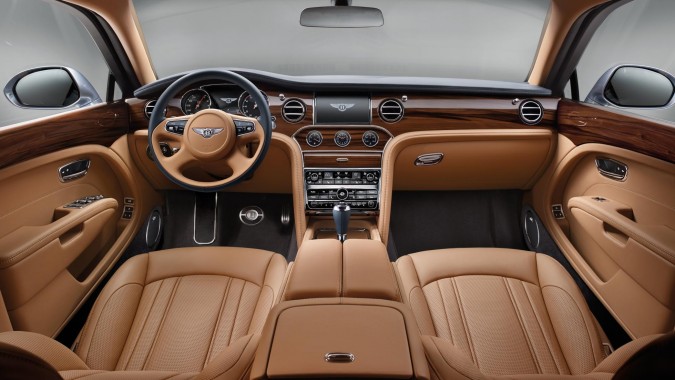 The front bumper was redesigned and received a wider stainless steel grille and new LED headlights. The headlights adaptive technology sets the beam accordingly to the driving conditions, also increasing night vision. The rear bumpers and tail lights received a new design that increased the already refined appearance. The navigation system and interactive interface matches with all the classic analogical gauges, along with an 8-inch touchscreen display. Bentley adopts the Naim audio system that offers 20 speakers, 20 channels and a 2,200 watts amplifier.
The new Mulsanne "powerhouse" is a 6.75-litre V8 that develops 512hp and a monstrous 1,020Nm of torque. All this power is orchestrated by an 8-ZF automatic transmission. Translating to performance and numbers, the new Bentley Mulsanne sprints from 0-60 in 5.1 seconds, hitting the top speed at 184mph. It features technologies like cylinder deactivation and variable cam phasing to reduce the fuel consumption and CO2 emissions. The fuel consumption is 19.3mpg, the emissions are 342g/km. The Mulsanne Speed numbers are slightly higher: 537hp and 1,100Nm of torque and goes from 0-60 in 4.8 seconds, reaching the top speed at 190mph. The all-new Bentley Mulsanne debuts at Geneva Motor Show.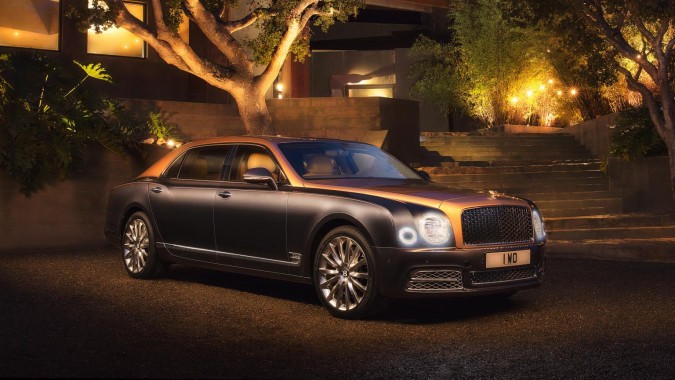 Source and photos: Bentley