A few days ago we brought you news of the rather bold and striking Infiniti QX50 Concept. Now, the car itself has been unveiled at the North American International Auto Show. Going through the extensive press release made it clear that the Japanese brand is very keen to show off its new concept. In fact, it was so long that I felt the need for a lie down after reading it. What exactly is the new QX50 Concept all about? What are the best bits?
Infiniti QX50 – Ultimate Craftsmanship
It appears as if the Infiniti design team have been pulling double shifts as the attention to detail in the concept is bordering on OCD levels. The brand says that thanks to its approach, it has produced the highest levels of craftsmanship in an SUV in its segment. A patent has even been applied for the 'dot-quilting' stitching that has been applied to the fine leather on the seats and doors. The open pore Ash wood on the dashboard has been left as natural as possible. Infiniti has said it wants to create a cabin ambience that is greater than the sum of its parts and judging by the pictures, I'd say that has most likely been achieved. The Concept has used Infiniti's 'Powerful Elegance' design language and I have to say: it looks great.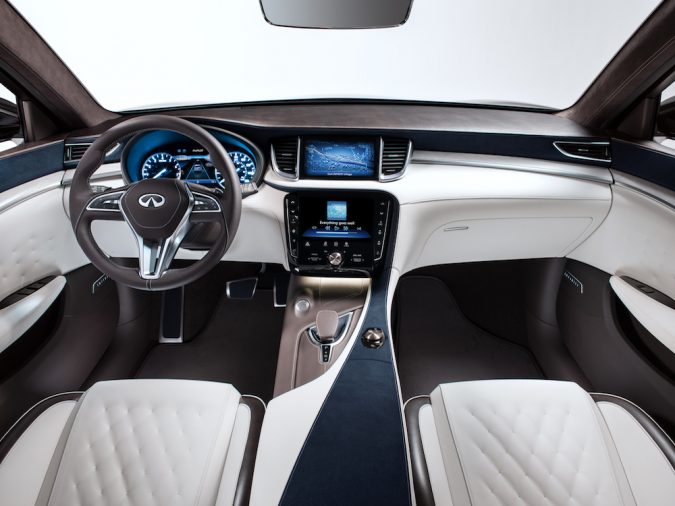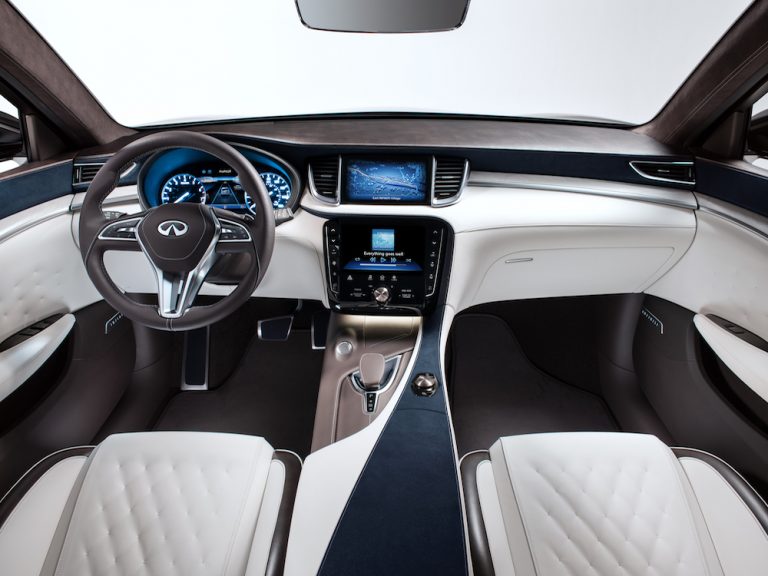 More Practical
The QX50 is based on the QX Sport Inspiration but a few tweaks have been made here and there to improve space inside. The design on the A-pillar has changed to allow more room inside and there should be plenty of space for luggage as well. The boot size has not been revealed as of yet but Infiniti did say that it would be big enough to fit a stroller buggy, making it ideal for families. The Concept is also taller and wider than the QX Sport Inspiration to add even more practicality.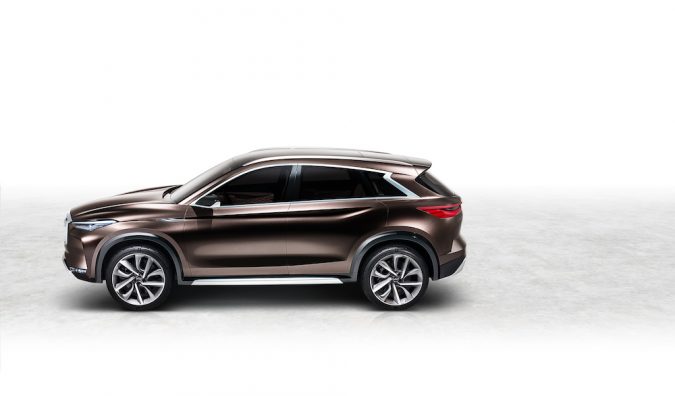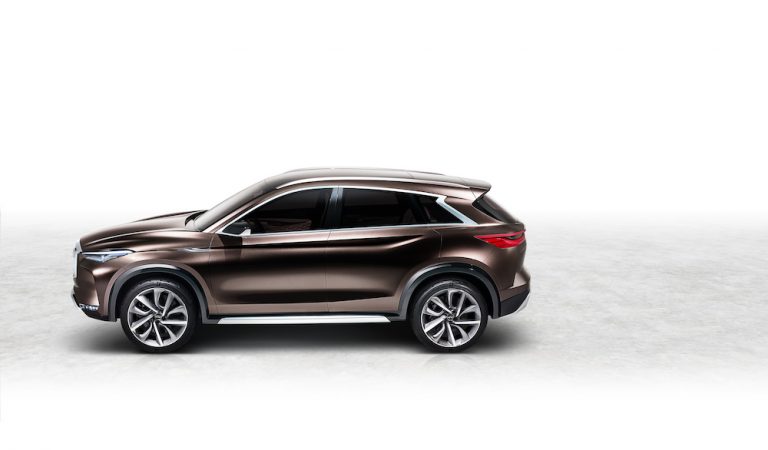 What Else?
The new QX50 Concept will offer autonomous features which will feed in to the rest of the Infiniti range at a later date, but the systems will be designed to assist the driver rather than replace them. This means the system will 'delegate' information to the driver instead of taking over and although that may not sound like the most attractive prospect, it does mean that those who like to drive still can, and I'm all for that.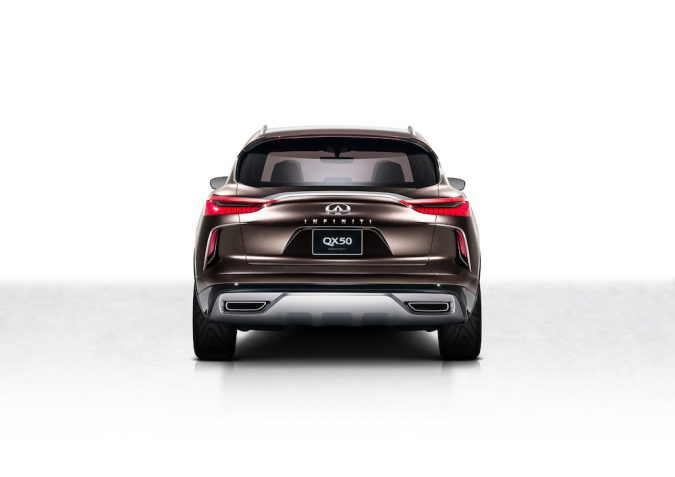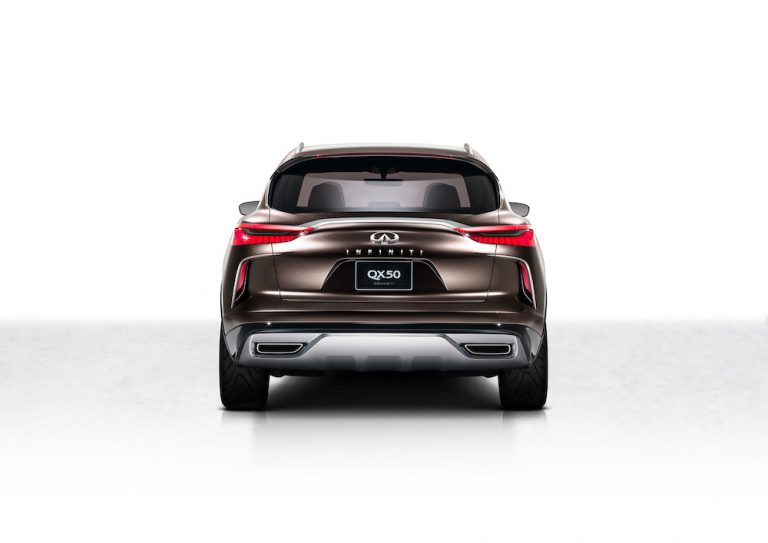 Engines and drivetrains have not been announced as of yet but Infiniti has the 'potential' to be fitted with the brand's 2.0 litre VC-Turbo that was revealed last year. It could sit underneath the clamshell hood of the QX50 Concept, offering 27% more efficiency compared to petrol V6 engines. This could then be mated to a front-biased all-wheel drive system, but we will need to wait and see what Infiniti's plans are with this car.
Watch this space…