Last week I told you about the impending release of Jag's new XF, well now it's here and I can tell you about it in a little more detail.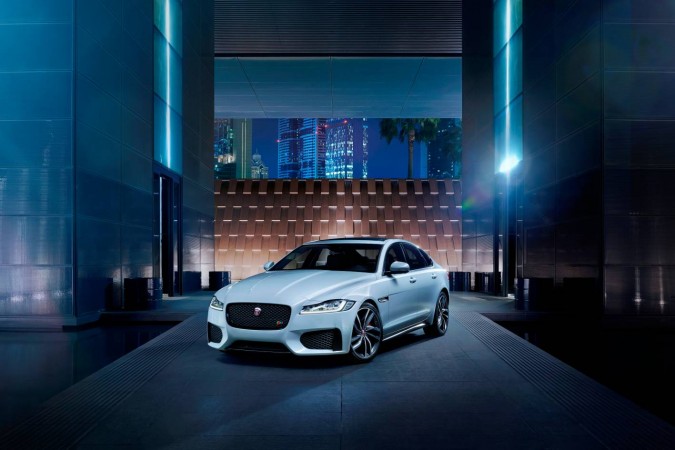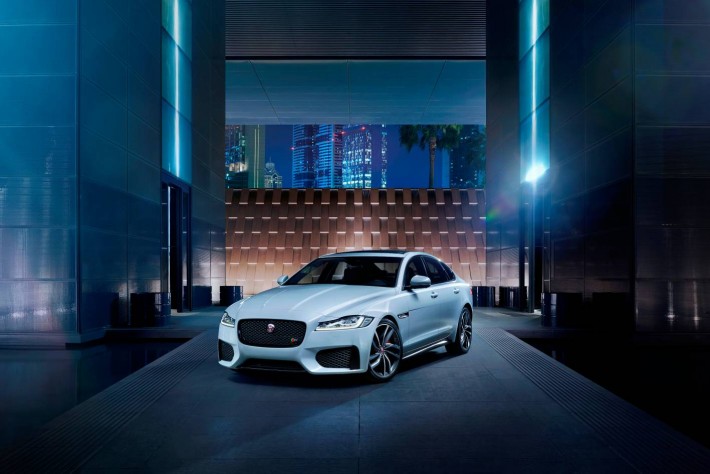 Refined Original
First things first, the new XF looks very much like the old one, but as I eluded to last time this is no bad thing, the old car was gorgeous, the new one is just that bit more chiseled. Under the skin though things are far different, measuring 4,984mm, the new XF is marginally shorter (7mm) and lower (3mm) than the car it replaces. Despite this though, the wheelbase is up, 51mm longer than the old car. This is key as what it means is more interior space, particularly rear legroom which has increased 15mm making it the class leader for people who like to lounge in the back.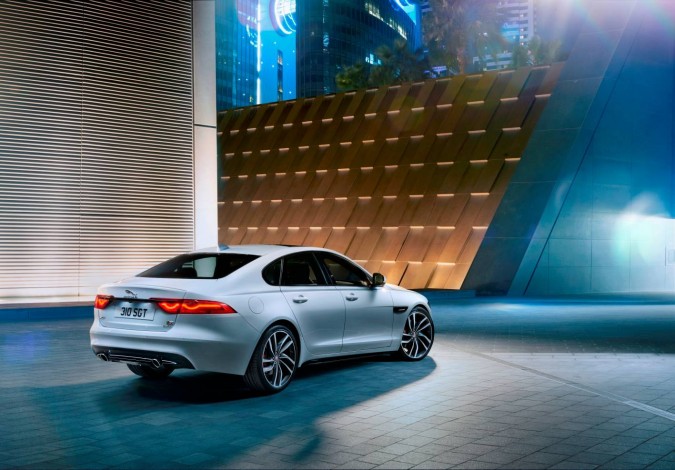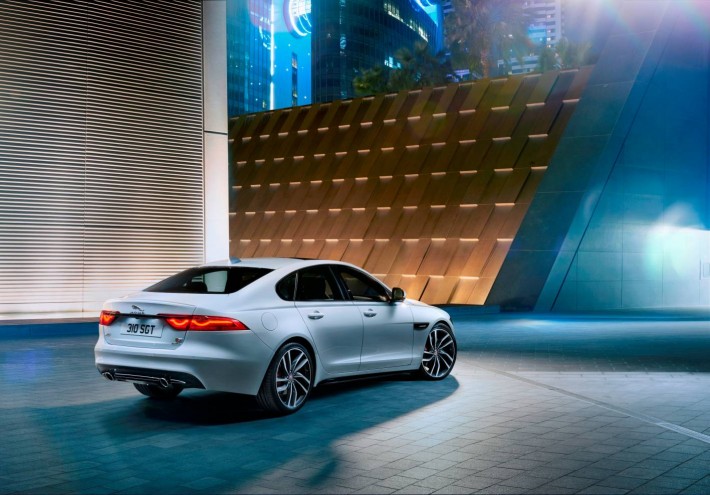 Packed with Technology
Inside is a nice place to be too with a range of new kit available, there is a 10.2 inch touchscreen with dual view, meaning the passenger can watch something totally different (TV or DVD) to the driver at the same time. Natural voice controls are another comforting feature that allow you to speak to the car as you would an actual human being. For example if you like the song playing just say "more like this" and the car adjusts your playlist accordingly. Other new tech for the XF is a head up display to keep the driver focused on the road and adaptive cruise control with queue assist for those times when you're not so focused and crawling along in traffic. Essentially the new XF will drive itself, especially when you add in other safety tech like autonomous emergency braking, lane departure and lane keep assist systems.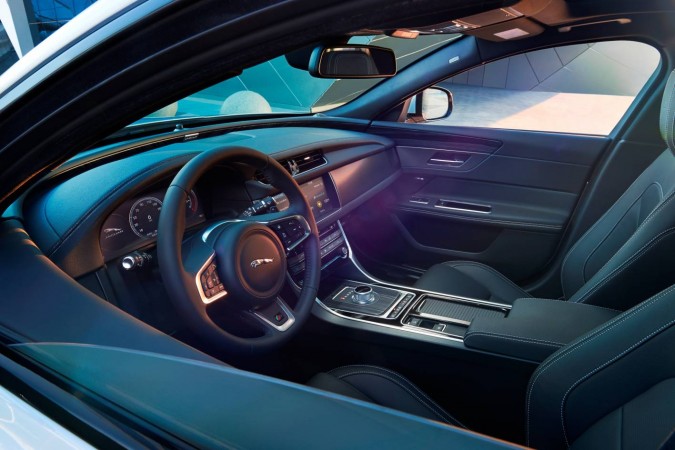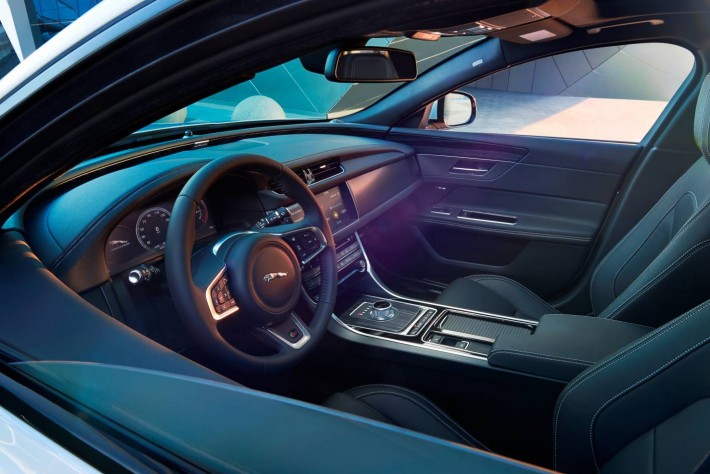 It's Still All About the Drive
Of course Jaguar hasn't forgotten that its cars, as safe as they might be, are to be enjoyed with the actual driver doing the driving. Catering for this is an aluminium intensive architecture allowing for near 50:50 weight distribution with double wishbone suspension up front and an integral link set up at the rear. Jaguar reckons they have created the perfect blend of ride comfort and handling by doing this and if their back catalogue of cars is anything to go by I think they've probably nailed it. But just in case they hadn't, Jaguar have also equipped the new XF with adaptive dampers and configurable dynamics technology so the driver can set up the big cat exactly how they want.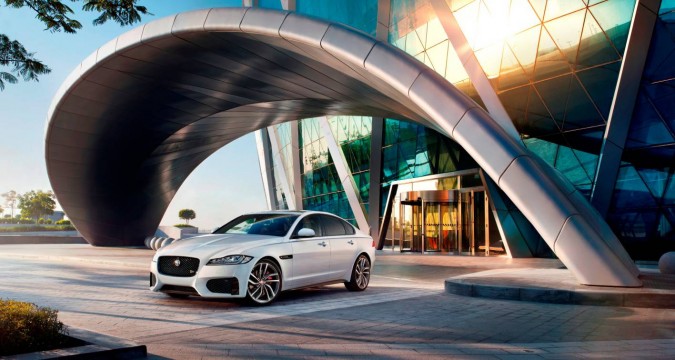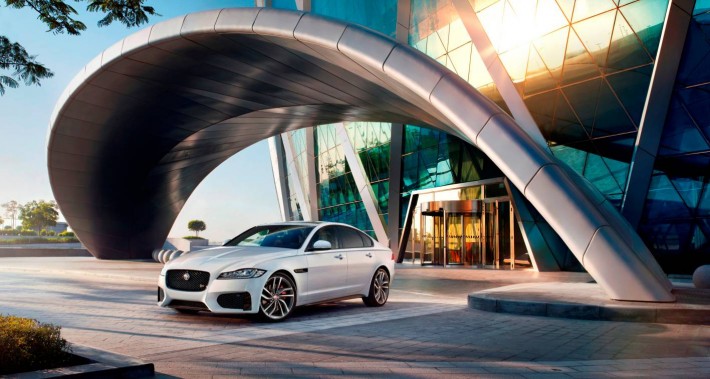 Engines
Powering the XF is a range of "Ingenium" 4 cylinders and V6s, available in both petrol and diesel flavours. With power outputs ranging from 163ps (2 litre diesel) to 380ps from the supercharged V6 fitted to the XFS pictured. The 4 cylinders will come with a 6 speed manual, but most customers will probably opt for the 8 speed automatic gearbox that is fitted as standard to the V6s.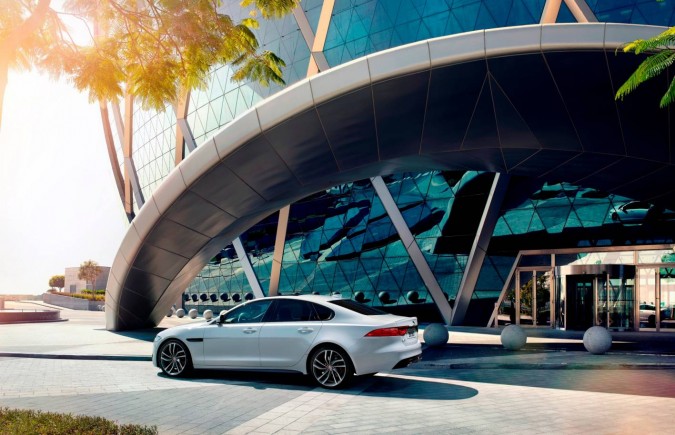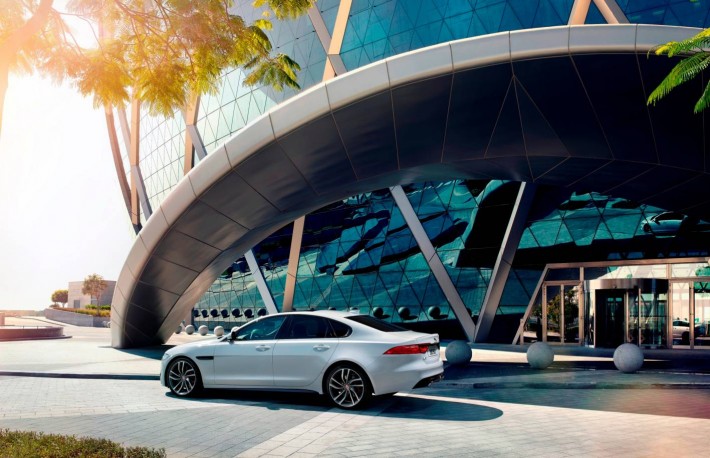 A Big Cat Among the Pigeons
Jaguar's new XF, don't let the styling fool you, this is an all new car and one that on paper at least stacks up pretty well against the usual suspects in the premium saloon game. With spot on dynamics, a choice of a frugal 4 cylinder and plenty of luxury on offer I don't doubt the big Brit could steal some sales of those pesky Germans.