Mini continues its product offensive and its blatant disregard for its namesake by previewing another, quite large, car. The Clubman concept is of course only one of the many cars that got their official unveiling at Geneva last week. I find it strange that I've chosen this one in particular, maybe it's because I have a soft spot for slightly left field estates. But whatever the reason this car in essence is a not hugely disguised look at the forthcoming 2nd generation New Mini Clubman.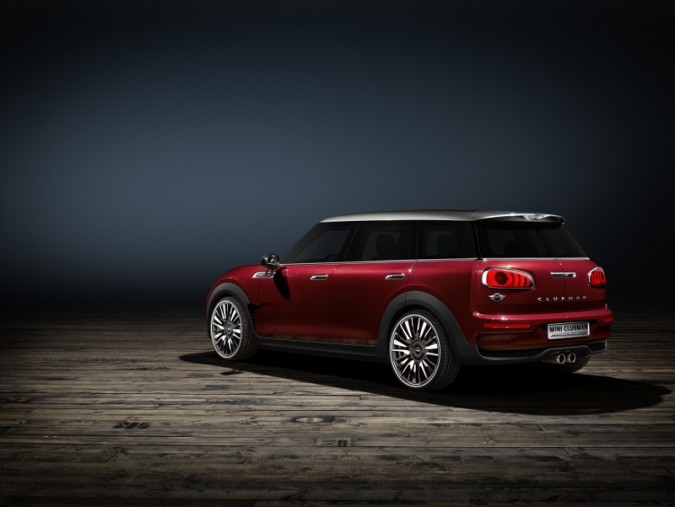 New Mini Clubman Concept
Firstly dimensions, there is no escaping them. This car is bigger than the current Clubman that's been on sale since 2007. It is both longer and wider, however, BMW does claim the extra centimetres make it able to support an "active lifestyle" better. When combined with 5 seats, a flat floored accessible boot and 6, yes, 6 doors, thanks to the trademark vertically split tailgate, you begin to believe their claim. The current Clubman was of course widely criticised because while its single kiddie's back door opened onto the pavement in continental Europe, here in the UK that door opened into the flow of traffic. Thankfully the even number of openings now means that issue has been rectified and personally I like the symmetry!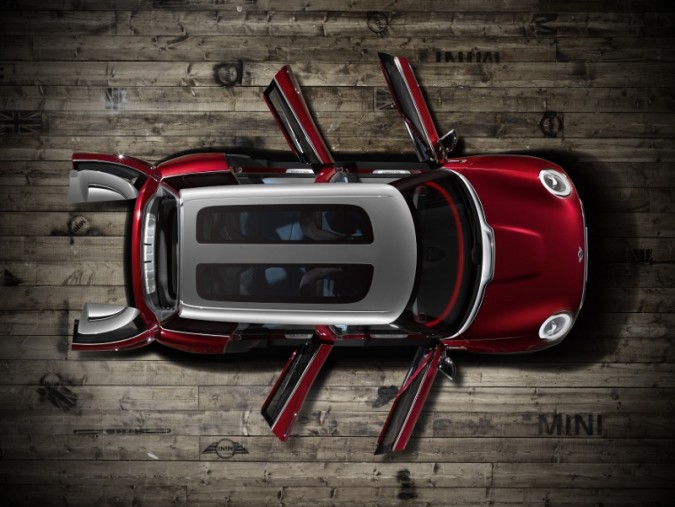 The design language is very much traditional Mini, big headlights, big grill, and low stance. I think the extra length and gently sloping roof of the Clubman adds to the stance too; as do those big concept wheels, expect these to be reduced by a few inches for the production car though. Basically the production Clubman will feature exactly the same front end as the New Mini due for release this spring. What might be slightly harder to notice are the aero tweaks on this concept, the cuts and slashes before and aft of the wheel arches and that rear spoiler are functional. These features might well make it onto the production car as they are likely to reduce drag coefficientcy and ultimately increase MPG.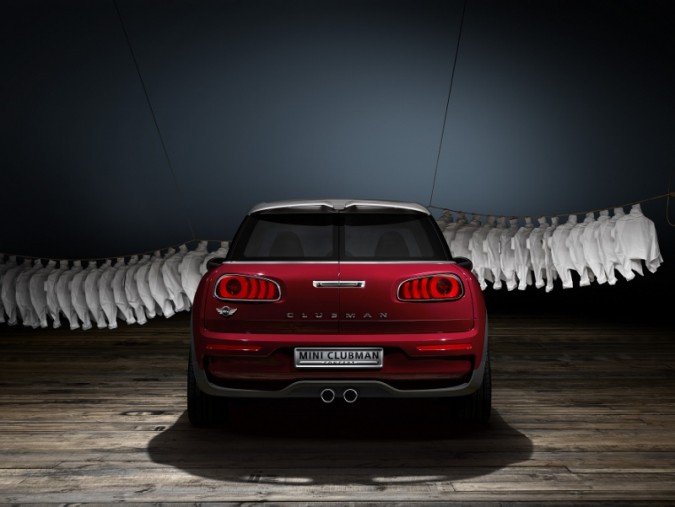 Bar the massive wheels there isn't too much about the exterior that's likely to change. Inside however, the architecture is likely to be less minimalist. Expect a few more buttons and slightly less mood lighting. I also don't imagine a suede topped glass gear lever is particularly practical either. And as far as encasing clothes in a glass box under the boot floor? I'm not sure that's very realistic, no matter how active your lifestyle is.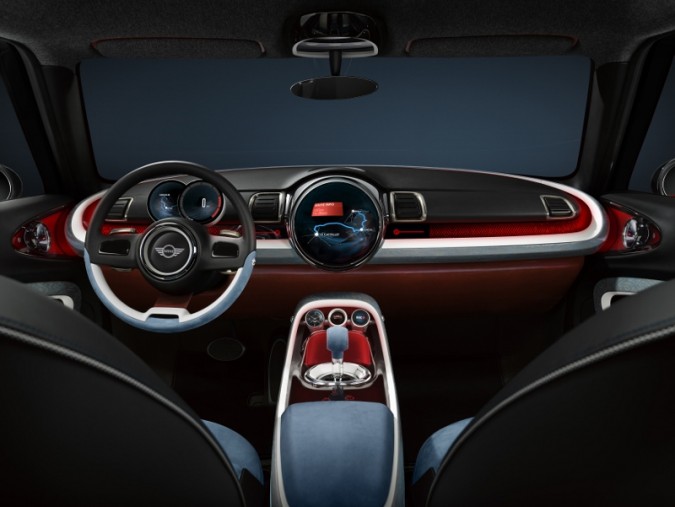 Pick Your Engine
Engine choice, BMW haven't commented as this is still officially a concept but I suspect, come production time, engines will be identical to the Mini hatch. Namely some very fuel efficient TwinPower 3 cylinder petrol and diesels, and for those who like their little estates with a bit more punch a 189bhp 4 cylinder. TwinPower by the way is BMW speak for twin turbo charged and mean that BMW can gain maximum efficiency and power from their engines.
To conclude then, the concept Clubman is the world's first look at the New Mini Clubman production car. A car we can probably expect towards the end of this year or early next. Take away some of the concept tinsel and there is a rather handsome looking micro estate car which might actually be usefully practical and a hoot to drive.