Peugeot's new and improved 308 series (including the 308, 308 SW and 308 GTi by Peugeot Sport) will be gracing UK roads later this year.
Back in March, Peugeot's new 3008 SUV won the 2017 European Car of the Year, as a result of its critically acclaimed design and performance – a reboot that turned out remarkably well. Now, Peugeot are reviving their 308 range, taking tips from their multi-award winning 3008 revamp to ensure the new 308 is just as big an improvement. Here's what you can expect from the enhanced series.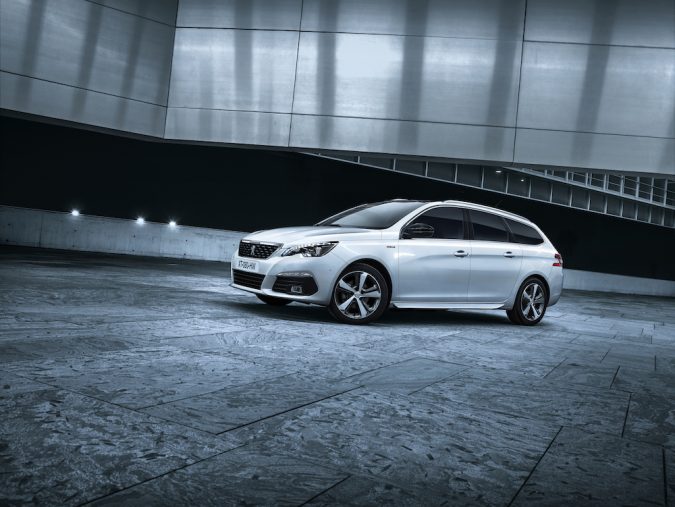 Spectacular Safety
Added driving aids for the 308 will undoubtedly make it one of the safest cars in its class, period. Peugeot plan to fit intelligent safety devices into every new 308 model. Innovative speed limit recognition works with the help of a windscreen-mounted camera that reads speed limit signs and displays them clearly on the car's dashboard. Perfect if you're a little unsure of the legal limit when on the road. Cleverly, signs for specific vehicles, like HGVs, are ignored by the highly intelligent system.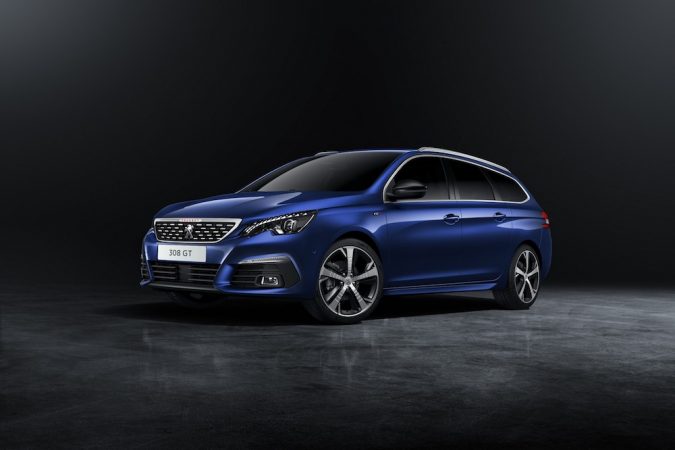 Adaptive Cruise Control is also optional on the new models, featuring an automatic Stop function which detects vehicles in front of you, and applies the brakes to ensure a safe distance is maintained. Other intelligent driving aids, like the Active Blind Spot Monitoring System, help keep you safe on the streets. This clever piece of tech alerts the driver to other vehicles which might be hovering in the driver's blind spot, helping to avoid potential hazards or collisions. As with many new models, the new 308 will come with the smart parking assist aid City Park, for personal safety and convenience, of course.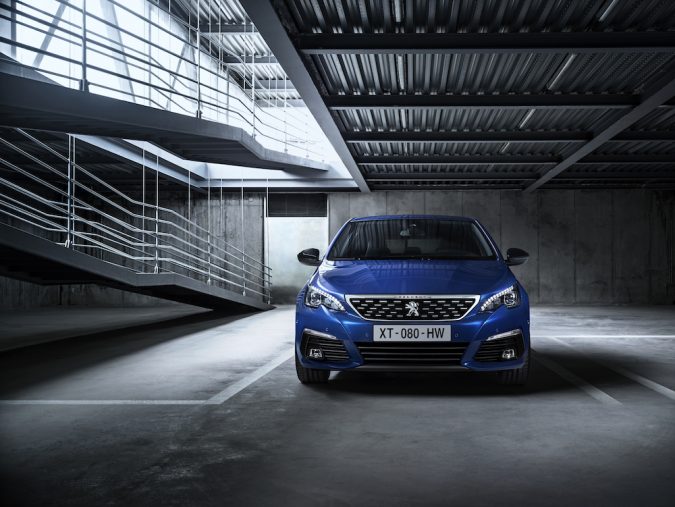 Peugeot 308 yields to Euro 6 with no loss of power

 
A range of petrol and diesel engines are available for the new models, all of which comply with Euro 6 emission regulations. A further improved version of the award winning three-cylinder PureTech petrol engine is one option to put under the bonnet. Upgraded for the new model year, the PureTech pairs marvellously with a revised six-speed manual gearbox. The new Peugeot 308 series will also go green with at-exhaust emission controls to reduce pollution. Combustion efficiency is enhanced with the help of high-precision injection control in the 1.2 litre PureTech 130 Stop&Start engine.

When it comes to the diesel option, a new four-cylinder 1.5 litre BlueHDi 130 Start&Stop engine also gets its emissions in check. The BlueHDi utilises at-source and at-exhaust controls to keep the 308 as eco-friendly as possible. If you're hunting down the 'bigger is better' option, the 308 is available with a 2.0 litre BlueHDi 180 Stop&Start diesel engine, paired with an eight-speed automatic transmission.
"PEUGEOT's commitment to developing class-leading engine technology is […] highlighted by the presence of the new versions of the award-winning PureTech and BlueHDi engines. The blend of performance and economy finishes a unique package for the keen driver" – David Peel, Managing Director Peugeot UK.
The sporty sibling of the 308 range, the Peugeot 308 GTi, also gets the green seal of approval. The Peugeot Sport option is powered by a 270 PS THP Stop&Start unit, pushing out 0-62 mph times of 6 seconds flat – yet delivering impressively low CO2 emissions of just 139g/km.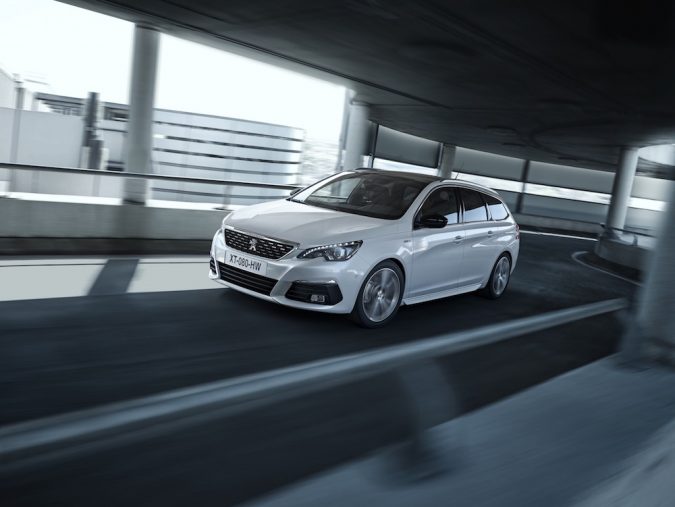 Calm and Connected
For almost every modern car produced nowadays, it's essential to keep the driving experience feeling as connected as possible. The new 308 is no exception. A 9.7-inch touchscreen puts key functions right at your fingertips. A brand new infotainment system incorporates Mirror Screen technology, bringing together Mirrolink, Apple CarPlay and Android Auto. No matter what smartphone you have, you can now safely access its functions while behind the wheel.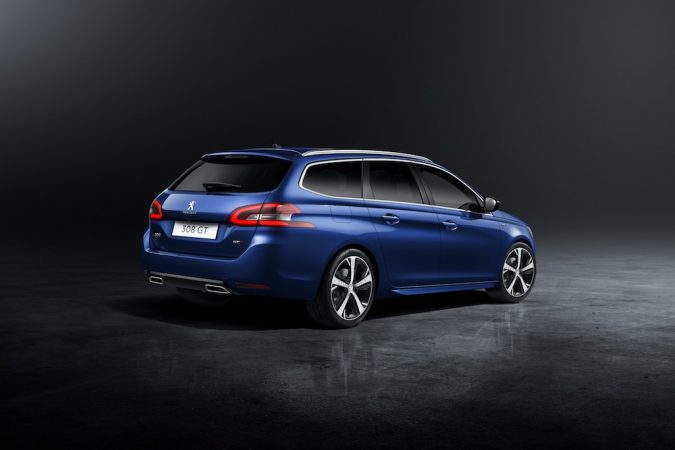 Modern Makeover
The new 308 benefits from an interior and exterior facelift. New Active and Allure interior seat trims give an improved sense of comfort to the interior. All new 308 models come equipped with the Peugeot i-Cockpit, complete with Peugeot's trademark compact steering wheel. A panoramic fixed cielo glass roof finishes off the interior nicely on Allure, GT Line and GT models.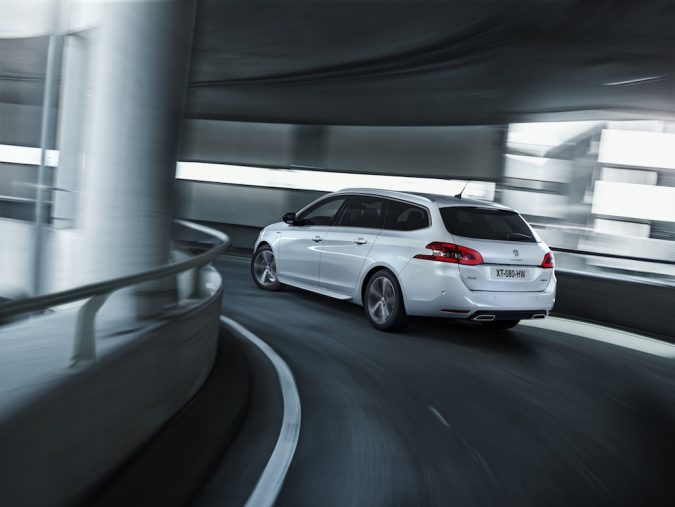 "The New PEUGEOT 308 is now more competitive than ever. The new car adds to an already impressive technology offering, while new styling and interior options bolster the car's kerbside appeal and bring it in line with the new PEUGEOT SUV family" – David Peel, Managing Director Peugeot UK.
On the outside, Peugeot spared no effort to put their stamp on the 308. The new model looks much sharper than previous models. It showcases the distinctive rear lights that now seem a standard with modern Peugeots. Headlights and front and rear bumpers have taken styling advice from the fabulous 3008 SUV.
If you're after something a bit more unique, fear not. The Peugeot Sport 308 GTi is available with a stylish two-tone paint job in Magnetic Blue and Black Perla Nera.