The NIO name may not conjure up any familiar thoughts straight away. But if I were to say NIO EP9, your thoughts may turn to the electric supercar revealed months ago. The Chinese brand has now revealed something a bit more humdrum at the Shanghai International Automobile Industry Exhibition.
Here Comes Another SUV
The car genre of today is definitely the SUV. So it seems natural that the brand's newly unveiled production model is an SUV, called the ES8. The car will be put into production for the Chinese market later this year. It's an all-electric SUV with space for seven occupants with a traditional 2-3-2 layout. The body and chassis are made from aluminium with electric motors at both the front and rear, making it a four-wheel drive.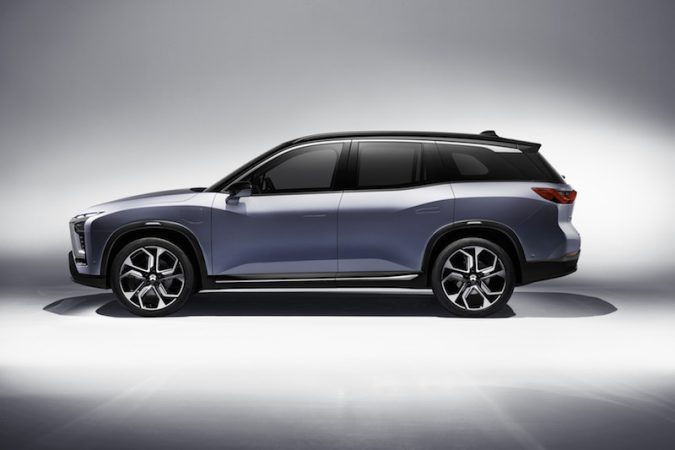 It's been thoroughly tested, having covered thousands of miles in countries such as Mongolia and Australia, both with extreme temperatures. The new ES8 will go on sale later this year with deliveries taking place next year.
NIO Founder and Chairman, William Li, said: "Today we unveiled our new production vehicle, the NIO ES8, to the China market. It is another statement of our vision and technical and manufacturing capabilities. It is a best-in-class product that showcases what is possible with electric vehicles. I am proud of our relentless focus on vision and action. From track to road, NIO continues to achieve major milestones every year."