So, Bentley – Winner of Le Mans & Bathurst 12hrs, builders of possibly the best GT car available today – Pikes Peak Record Holder? You could be forgiven in not knowing the final point there! Last year, Bentley decided to take their new Continental GT to the famous Race to the Clouds. In the hands of Rhys Millen, he promptly knocked 8.4 seconds off of the Production Car Record. The Pikes Peak Hill climb contains an elevation of 5000ft and around 156 of the most challenging corners that are as notorious for claiming cars at an alarming rate! So, to celebrate the record Bentley, in collaboration with Mulliner have seen fit to release a limited edition run of just 15 units to commemorate the record run.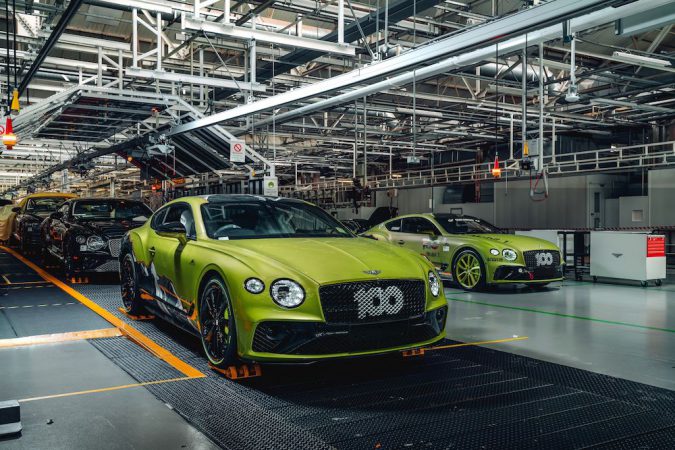 Bentley saw fit to give the Gt a tower of power (Just what you need at 5000ft) 626BHP to be exact, and 900NM of Torque to waft you around in thanks to its signature 6.0 Twin Turbo W12, good enough for 207mph & will hit 60mph in 3.6 seconds. Not bad for, what is a 2-tonne car. Exterior changes include an aggressive carbon body kit, gloss black details, acid green callipers, 22-inch Mulliner Driving Specification wheels in Gloss Black complete the look. If you are one of the lucky 15, you can also spec the motorsport inspired "100" grille to commemorate the event happening during the company's centenary year.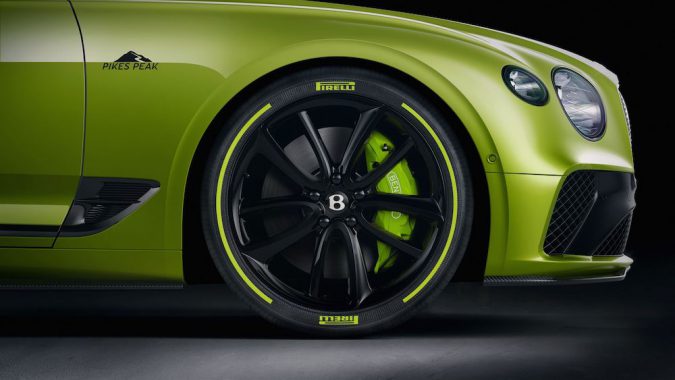 Interior changes include lavishes of Alcantara alongside Beluga Hide. A motorsport inspired Radium green centre stripe & matching honeycomb stitching finish off the steering wheel. alongside a Piano Black Centre Console & Carbon Fibre Facias and waist rails. There are also 5 different decals that commemorate the record time of 10:18.488 for you to choose from, to go along with a section of the world-famous track. B&O know a thing about sound quality and have thrown their best at the GT with a hefty set up, for when that w12 does not quite cut it in the noise department. As always, the interior of a Continental GT would not be complete without a set of lavishly comfortable seats, and these are no different, with the Pikes Peak Logo stitched int the headrests, with bespoke Radium Green stitching as standard.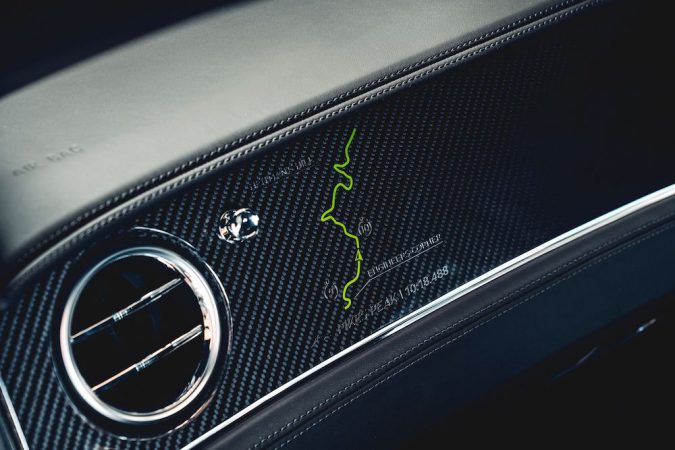 All in all, if your looking for the best GT car available today but want to stand out, this is the car (if your lucky enough to secure a build slot) for you. With Bentley becoming more and more prominent in various GT racing series across the world, maybe we will see more limited editions come through, and if they all look as good as this, then bring it on!