Driven: Ssangyong Musso Review
We got to test out the Ssangyong Musso, and here are our thoughts.
What is the Ssangyong Musso all About?
When we talk about Korean marques, Ssangyong isn't likely to come before Kia and Hyundai, which some may agree is not without reason, as Ssangyong hasn't got as much brand recognition yet in the UK.
However, now that Ssangyong has decided to replace their Korando Sports model by reviving the 'Musso' name, along with multiple new implementations, perhaps our perspective towards this aspiring Korean manufacturer will change.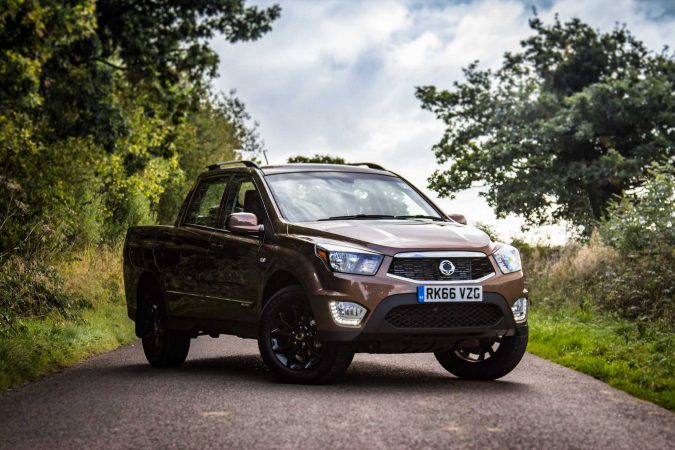 Immediately from the exterior, the Musso actually looks like a pretty normal pick-up truck, unlike Ssangyong's typically quirky design language. In fact, I think it looks pretty good, nothing is really out of the ordinary, this will blend in with any other rugged pick up for sure.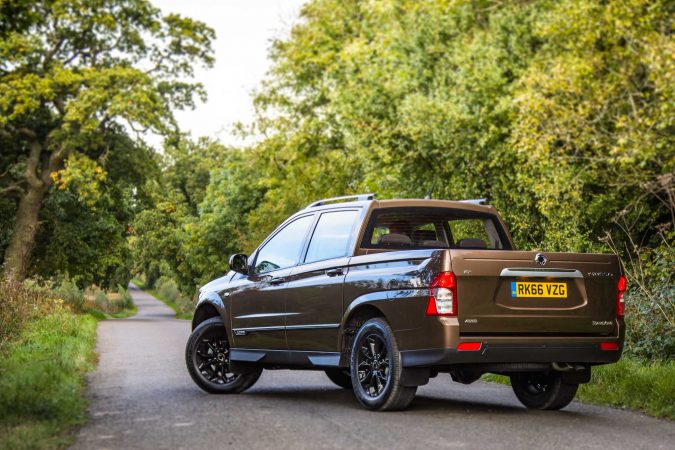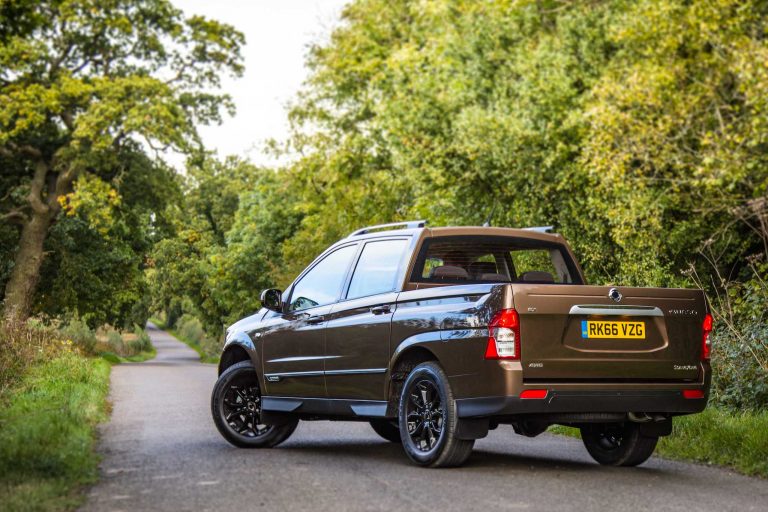 It's not a pickup that I'll mind driving in. It has humble 18 inch wheels, small grilles, and a roof rail, proudly bearing the Ssangyong badge. It still looks quite similar to the Korando Sports it replaces though, not that it's a bad thing.
What we are really looking for is under the bonnet, as Ssangyong has decided to revise their diesel engine and put in a new one that is Euro 6 compliant, a good move in supporting the ever tightening emissions restrictions.
With their new 2.2 litre inline-4 turbodiesel pushing out 176 bhp, a strong improvement over the previous Korando Sports's engine at 153 bhp, and a healthy 400 Nm of torque, looking quite promising for a workhorse pick-up.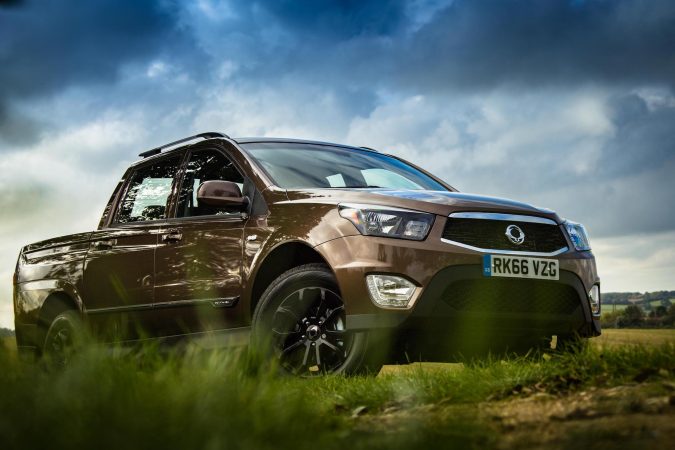 Additionally, Ssangyong also revised their transmission, with a choice between a 6-speed manual or an Aisin unit, a 6-speed automatic. Our variant is the manual, with a selectable 4×4 drive and low gear. An official statement of the acceleration is not given, but it's estimated to be 11 seconds, and onto a top speed of 108 mph.
The engine achieves 40 mpg combined, while putting out 186 grams of CO2 per km, not bad for a car weighing in at 2.1 tonnes. This is actually a quite competitive figure when compared to its rivals, such as the Ford Ranger.
How Does it Drive?
While I haven't driven the Korando Sports, apparently most people agree that the Musso is an improvement over it. I'll have my standalone thoughts however.
It's quite difficult to get a pick-up truck feeling wrong, most people won't mind a bumpier ride even, because those cars are used for moving cargo, so leaf springs are commonly used. The Musso, however, utilises complicated multi-link rear suspension, despite so, it's still a relatively bouncy experience.
The engine is a welcome change from some other pick-up. It's strong, it feels quite refined, it allows the Musso to haul a good amount of cargo without being bogged down.
The Musso, with all of its torque available from low revs, it's able to pull nicely on the motorways. The Musso doesn't feel like it's slowed down by its weight, while from time to time, you can notice slight turbo lag, but it's a trade for the strong power delivery it gives, surely being able to tow 3 tonne worth of stuff.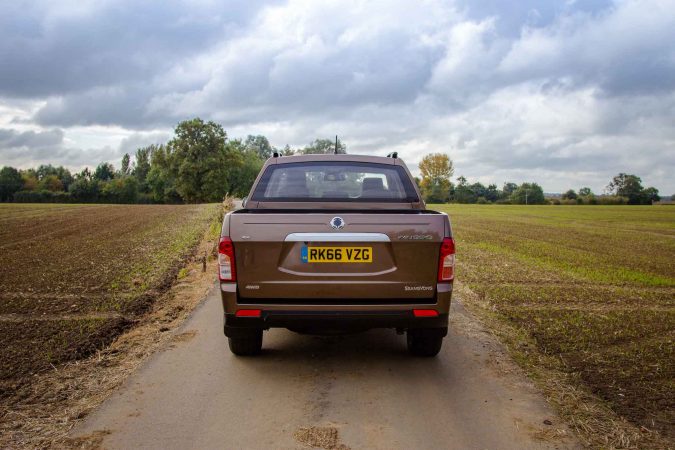 However, despite the rather good transmission and engine offering, the Musso is let down by its handling characteristics. I believe the feeling of confidence is very important, especially in a tall truck.
The Musso probably will not suffer from tipping, thanks to clever electronics in the form of electronic stability control and active rollover protection. However, its true Achilles heel is the steering feel. It's very light, the kind of resistance you'd expect from a compact city hatch.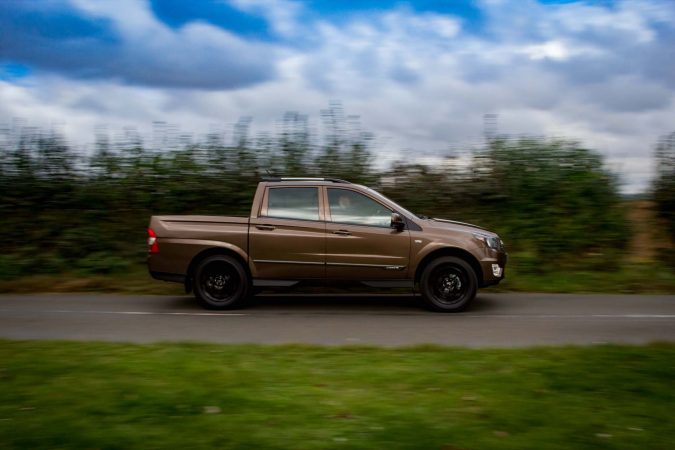 This means that the Musso isn't suited to spirited drives around winding country roads. In its favour though, it is relaxing to drive around the town.
Otherwise, its manual shifter is a bit notchy to shift but don't forget you can opt for the 6-speed automatic.
What's it Like Inside?
Of course, like any other normal car, the steering wheel is there, the handbrake is there, the gear lever is there, but that's about it. Ssangyong has decided to ditch the orthodox in favour of a driver-focused dashboard, as it is completely asymmetrical and faces toward the driver.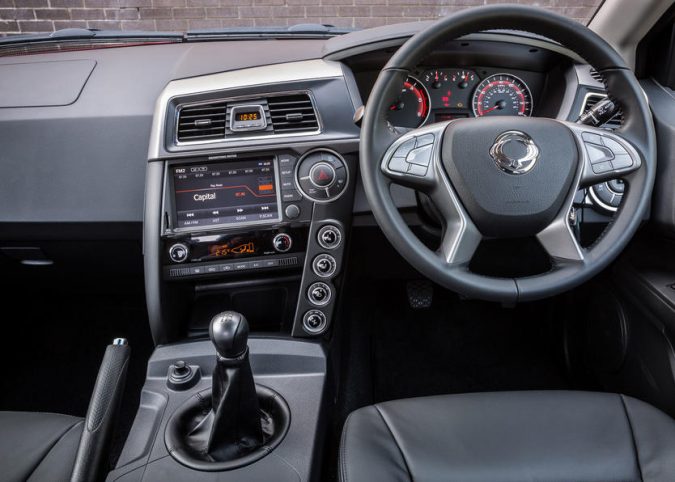 The 4-spoke steering wheel feels good to hold, and there's leather seats. But other than that, plenty of plastic is used on the dashboard, with a few silver trimmings to brighten up the interior. So it's not the nicest place to be, but given the purpose and price, Ssangyong probably had to focus on many other things.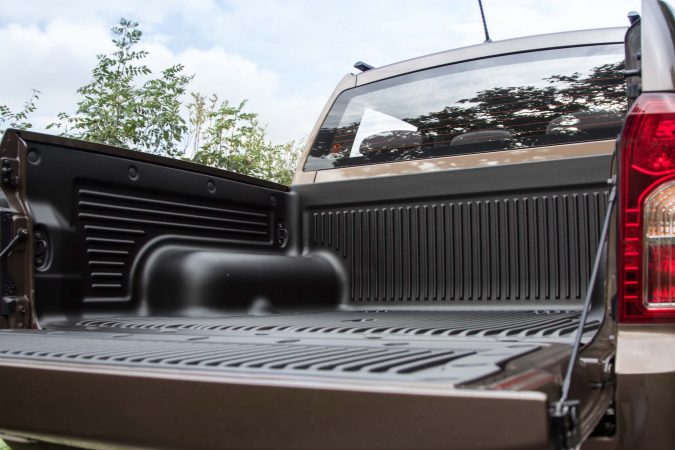 There's climate control and a 7 inch touchscreen infotainment system. Other than that, there's not much to talk about. The rear provides plenty of space. In fact, 1,312 litres of it which, for normal people, will be ample. The tailgate can also be lowered to sit on, in case you're wondering.
The Experience
The Musso feels just like any other pick up on the road. In fact, the Ssangyong badge is quite irrelevant here, because I believe that this can perform just as well as other pick-ups in its segment and price range.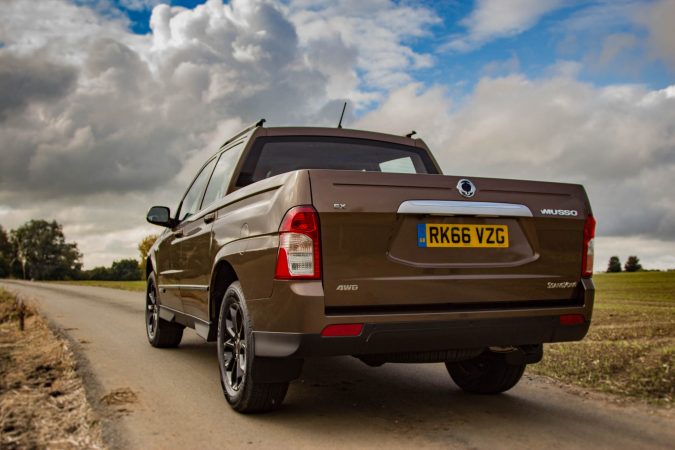 It'll face problems against some of the tougher competitions from manufacturers with more experience in the commercial car segment. However, the main thing that the Musso offers is it works, it's affordable and there's no frills.
Verdict
The Koreans are really stepping up in their game. 10 to 20 years ago, most people will shy away from ever touching Korean cars. But in so little time, they've worked out the Western market, and are ready to compete on the international stage.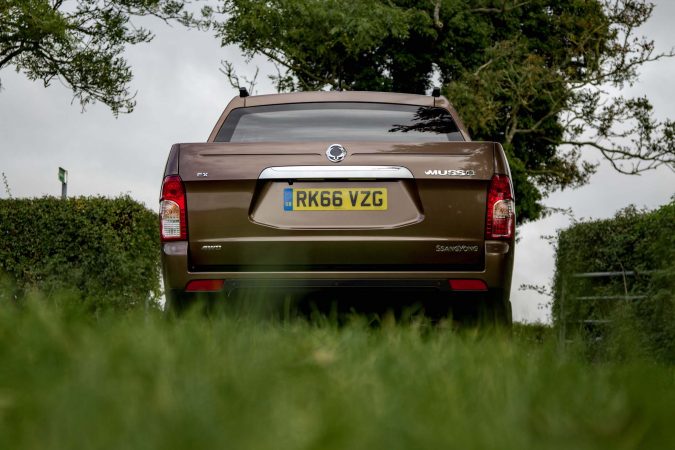 I wasn't expecting much, but I came out pleasantly surprised. For the price, you are getting quite a lot for your money. It has new technology just like any other car nowadays, and I'd like to see more from them in the coming years.
But now, looking at the Musso on its own, considering all the flaws, it's bang on average, for the money this pickup is a fantastic work horse without a doubt.
Video Highlights

Specification
2016 Ssangyong Musso
Price: £15,995
Engine: 2.2-litre inline-4 turbodiesel
Power: 178 PS
Torque: 400 Nm
Transmission: 6-speed manual
0-62mph: 11 Seconds
Top speed: 108 mph
Weight: 2,099 kg
Economy combined: 40 mpg
CO2: 186 g/km
Author: Paul Hadley