Mitsubishi Shogun LWB SG3 Review
We got behind the wheel of the Mitsubishi Shogun LWB SG3, for a full week. Here are our thoughts on this full-size SUV.
What is the Mitsubishi Shogun LWB SG3 all about?
The Shogun is the largest and most capable car that Mitsubishi has to offer. Buyers can choose from the short wheelbase or long wheelbase models (either a 3-door or a 5-door car respectively). We tested out the long wheelbase SG3 model.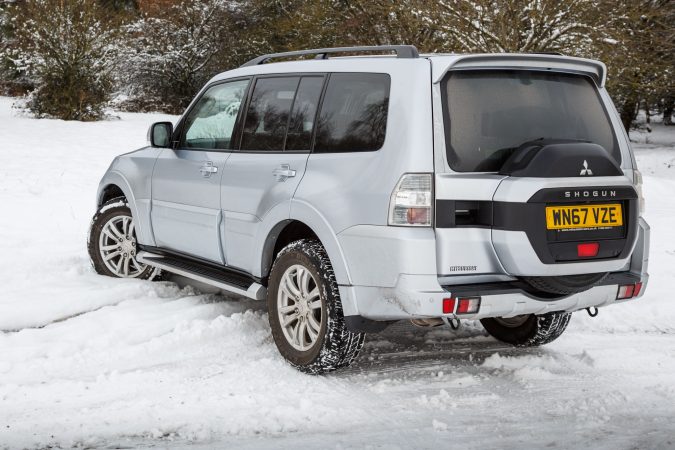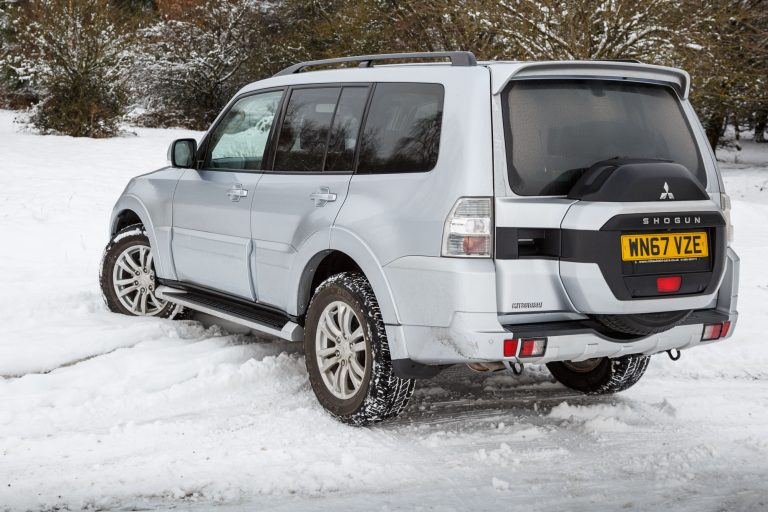 This model has all the kit you can expect in a contemporary car. To name just a few, the SG3 comes with a reversing camera, a touchscreen satellite navigation system, a 860W Rockford Acoustic Design premium audio system (with a whopping 12 speakers), and impressive 18-inch alloy wheels.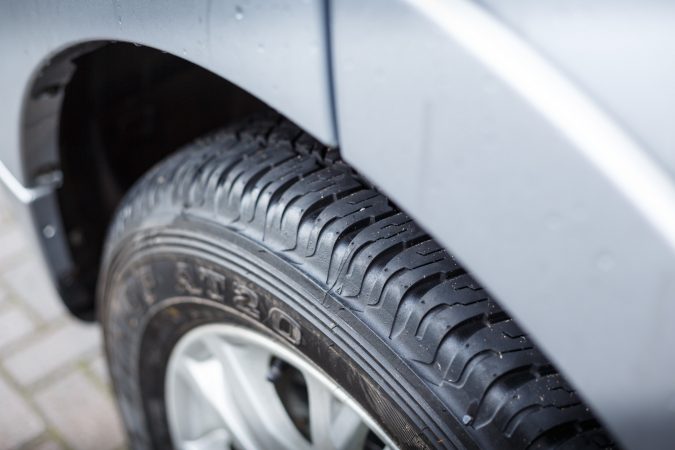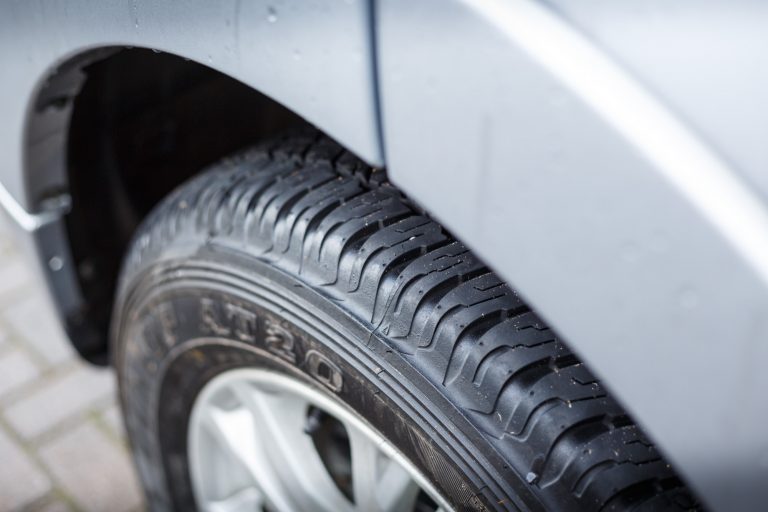 On the face of it, the exterior design of the Shogun doesn't seem to have changed much. But that's no bad thing; if it isn't broke, don't fix it, right? The Shogun sports a bold, powerful, and sturdy design that harks back to its Japanese roots. It has a real working man's SUV feel about it. One glance at this car will also tell you that it's ready for just about anything, from tricky terrain to wild weather conditions.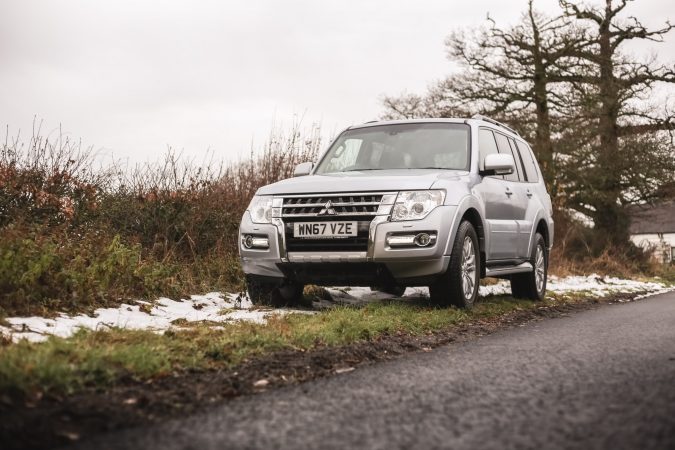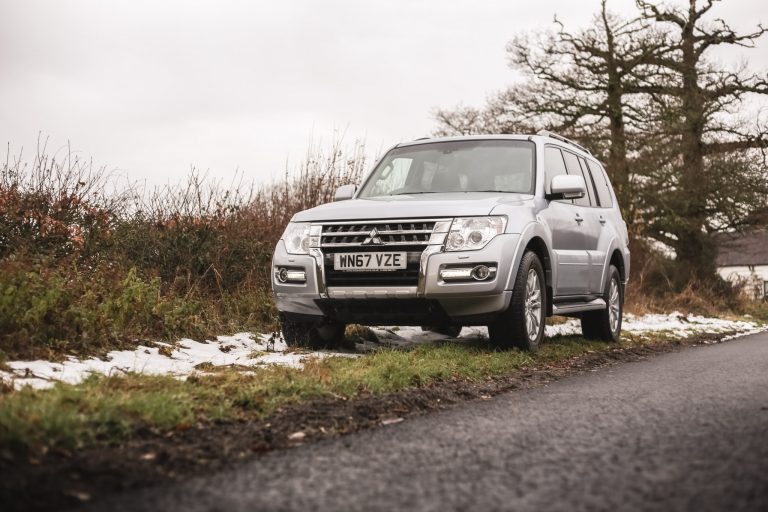 The model we had to test drive is powered by a 3.2-litre turbo diesel engine. It's a pretty common set up, with the rail fuel injection engine making a relatively meagre 190 PS. That being said, the engine does power out 441 Nm of torque. This power surges through the Shogun's all-wheel control system, allowing for either 2-wheel or 4-wheel drive on demand. The car will hit 0-60 mph in a not too shabby 11.1 seconds, and can reach a top speed of 112mph. Mitsubishi's off-road-ready model will also reach a combined economy of 30mpg, creating 245 g/km of CO2 along the way.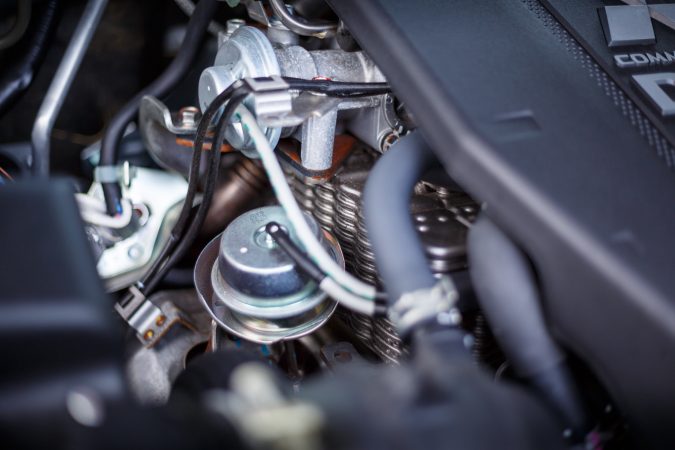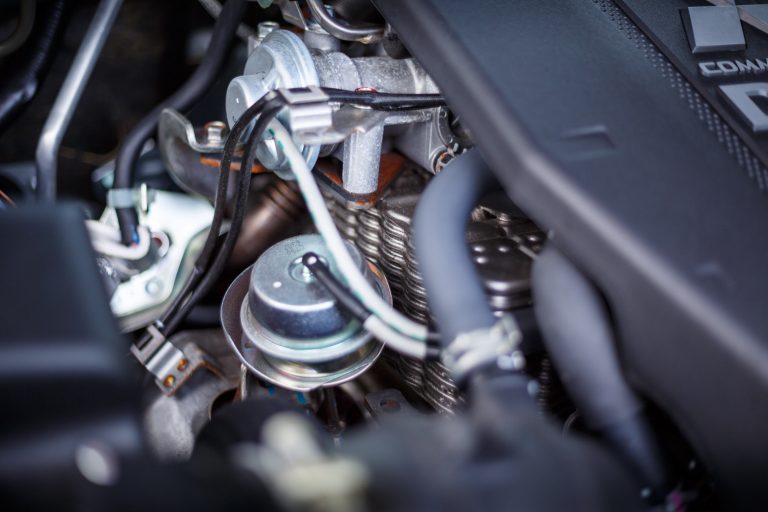 How does it drive?
This is a modern car made for the industrial age, and you get a real feel for that when you get into the driver's seat. However, it's also apparent that a lot of thought has gone into creating a comfortable cabin. While a slice of luxury pie makes things calm and comforting, there's no avoiding the fact that the Shogun still means serious business.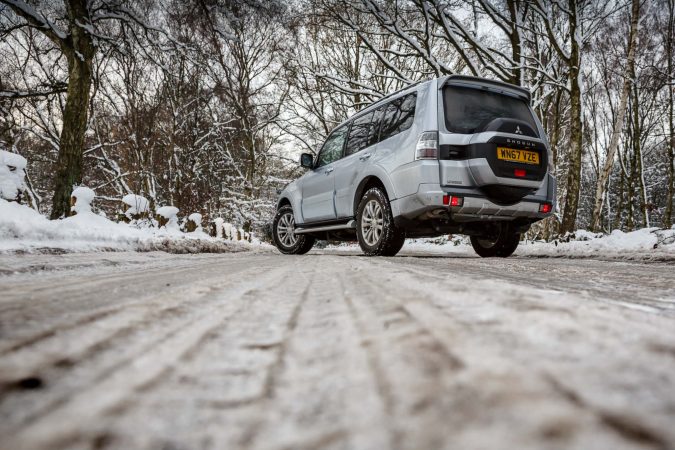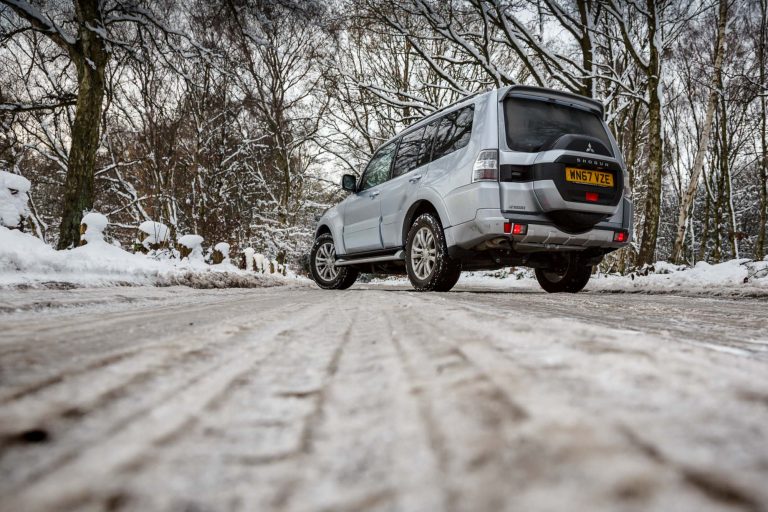 Despite the Range Rover size, setting off in the Shogun still gives you a sense of real power. The large 3.2-litre engine powers this stocky SUV exceptionally well. Although the engine can get a tad noisy at times, it's nothing any car enthusiast would mind hearing.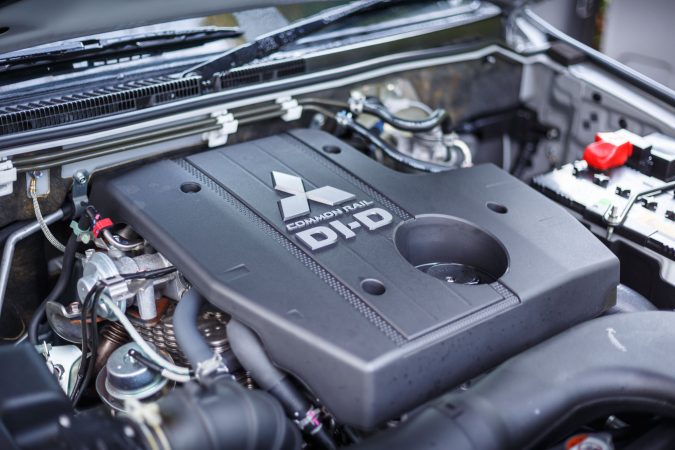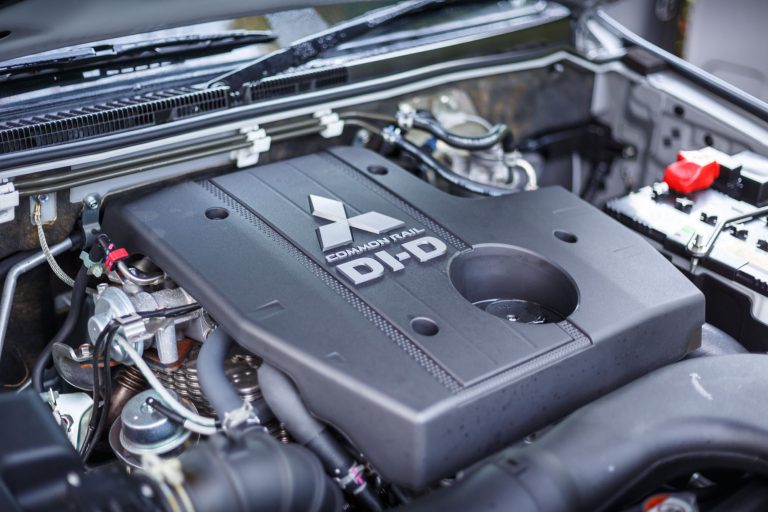 When on the road for normal day-to-day use, the Shogun provides a smooth ride. But when you ask for it, the engine spits out a surge of explosive turbodiesel propelled power, making it great for on-road and off-road driving. The steering setup is optimised for both driving experiences, which is a great feature (and probably no mean feat).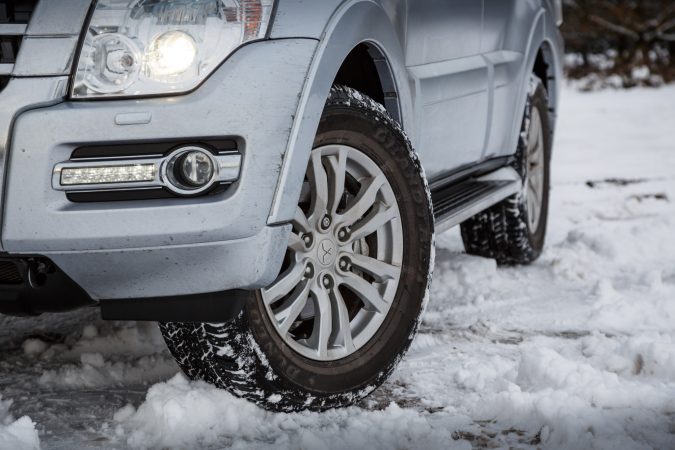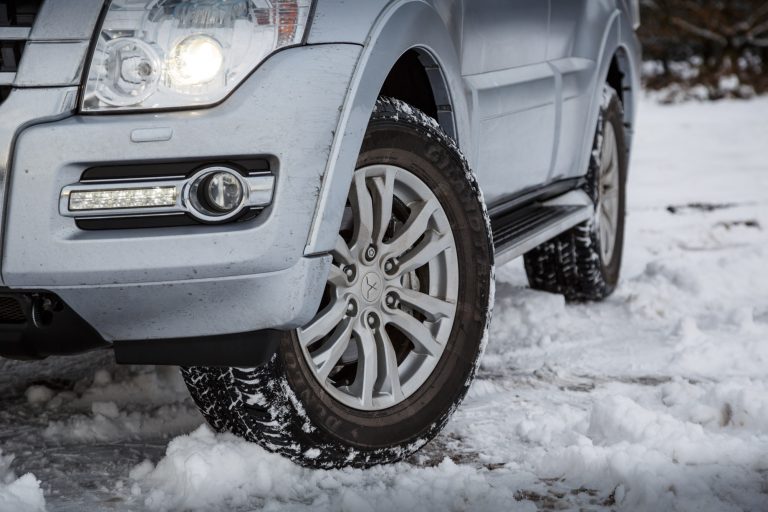 You can't miss the sheer size of the Shogun. That being said, Mitsubishi have done their best to make it an easy drive. This model has a rear reversing camera and parking sensors which lend a helping hand when squeezing the car into tight spaces. As big and intimidating as the car may look, it's actually fairly simple to operate.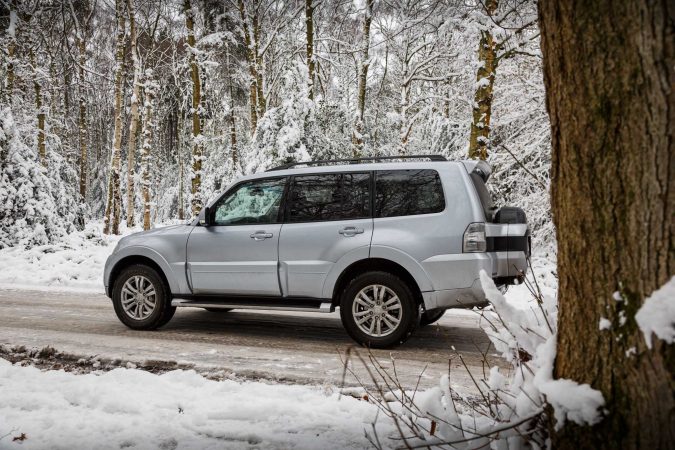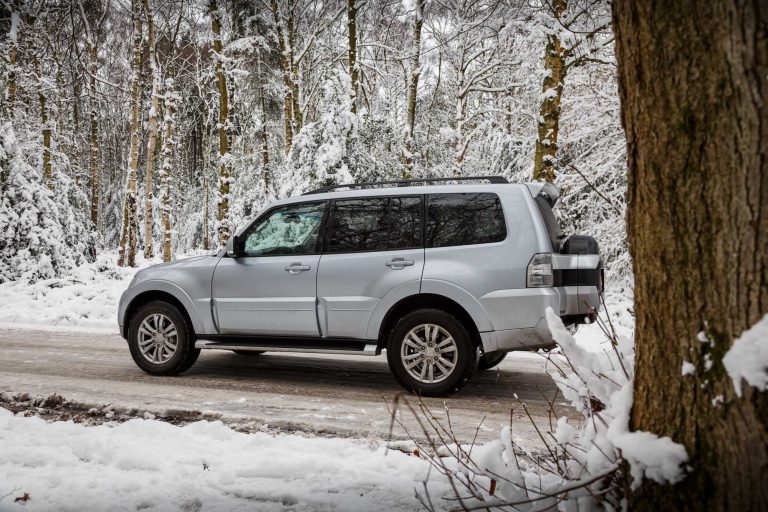 A selective all-wheel control system gives this car a range of driving capabilities. The Shogun's selective all-wheel control system gives the car a handful of driving capabilities suitable for all occasions. For good economy, you can drive the car as 2 wheel drive only. Then, when the road conditions change for the worse, with the touch of the gear stick you can seamlessly put it into 4-wheel drive mode. If extreme off-road performance is what you're looking for, you can easily lock up the differential to overcome obstacles. You can also select a lower gear ratio for towing heavy loads or for tackling rocky terrain.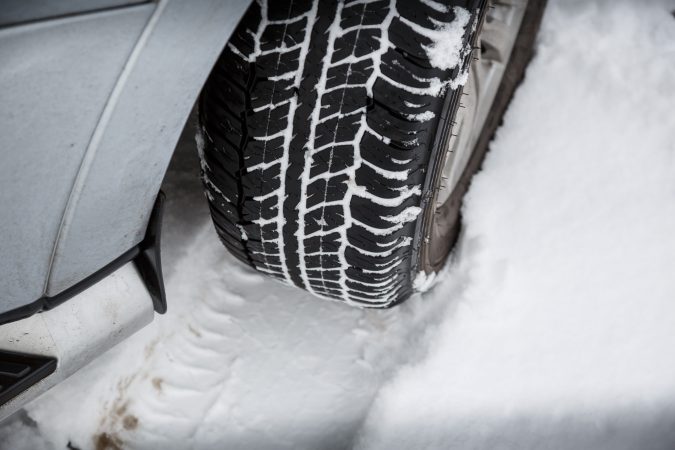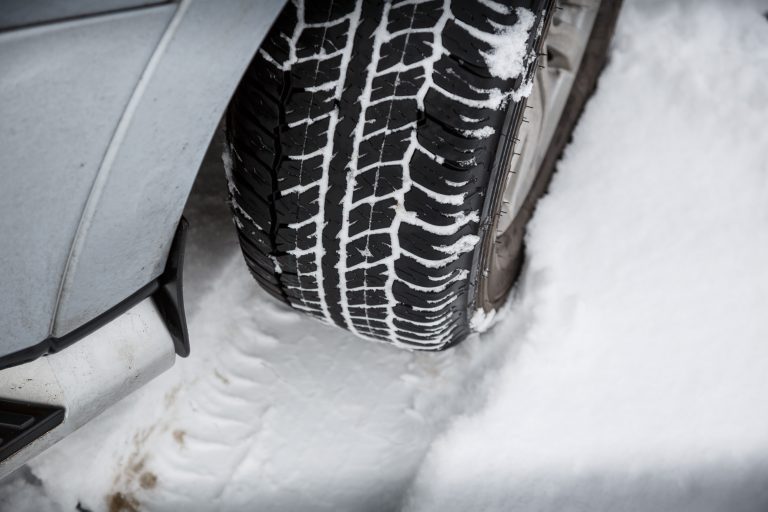 One of the biggest take-aways of driving the Shogun is the sense of security that you get from driving such a large heavy vehicle. On top of the great all-terrain performance and a cockpit full of nifty features, Mitsubishi have installed a range of safeguards for optimal driver and passenger safety. These are based around the RISE system (Reinforced Impact Safety Evolution). There is a long list of features that fundamentally make the car stronger and make the chance of injury less likely in the event of a collision.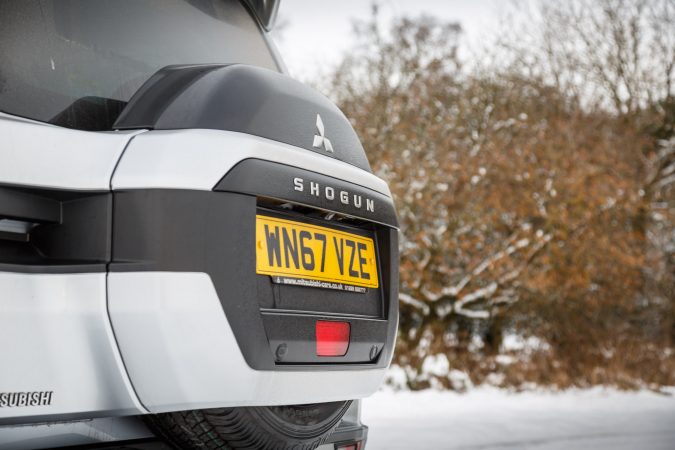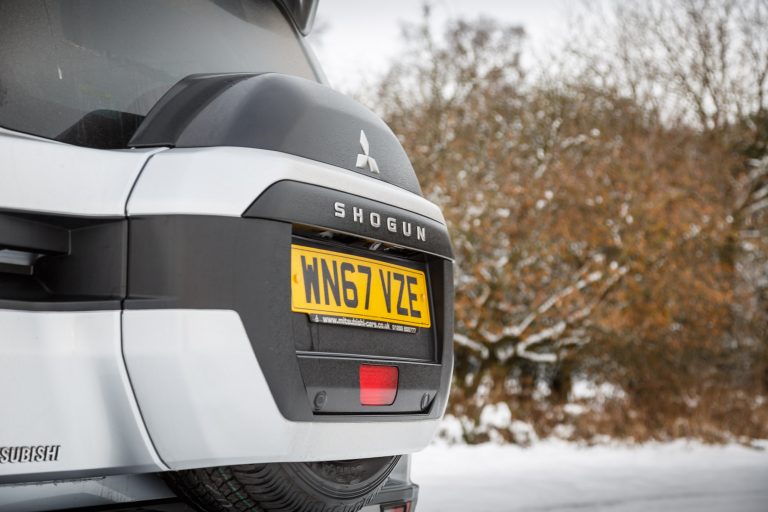 What is it like inside?
With the Shogun SG3, simplicity is key. It seems to be at the heart of the interior design. The dashboard is clean and tidy to look at. The infotainment system offers an additional overlay display, providing trip information. The heated leather seats have two heat settings, operated by rocker switches rather than digital systems. So much of the interior operates on a simple, uncomplicated scale, making it easy to access and control.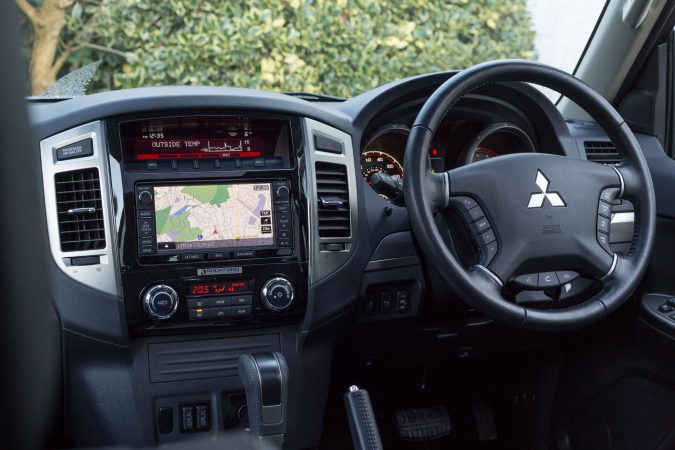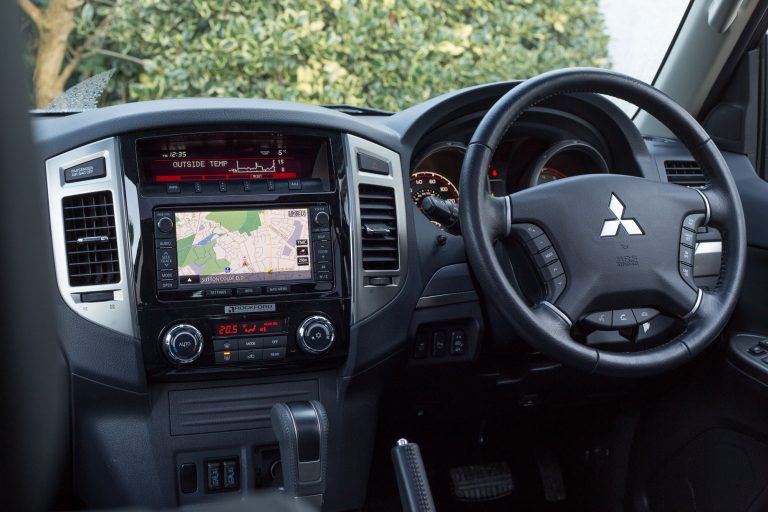 Other features include the touch screen satellite navigation system, complete with Bluetooth integration for music streaming and telephone calls. There's also an impressive 12 speaker 860W Rockford Acoustic Design premium audio system. Needless to say, this is a great addition for those who like to keep their music loud when they're on a long journey.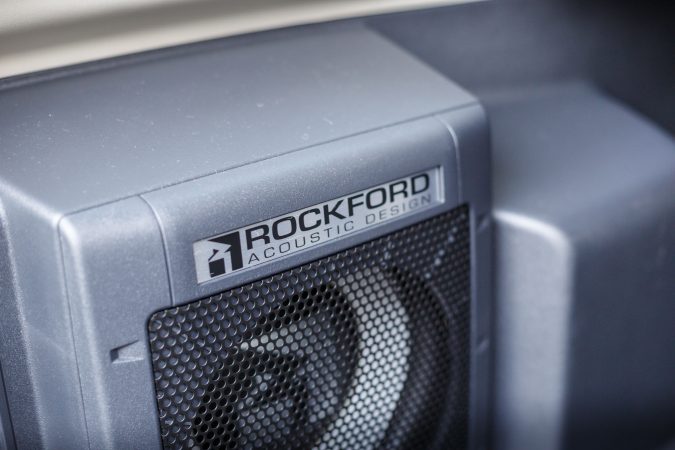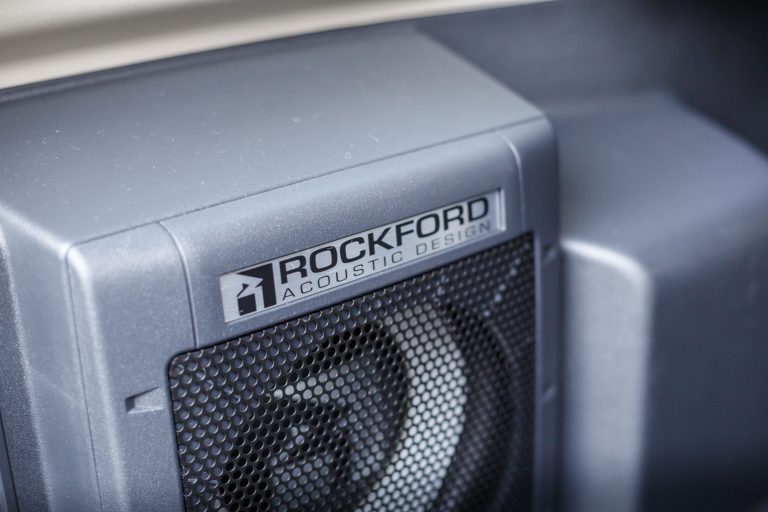 Mitsubishi have managed to squeeze even more space from the massive long-wheelbase model. It has seven seats; two fold away in the boot and have been cleverly named the Fold2Hide seats.
The Experience
The Mitsubishi Shogun in my opinion often gets underrated, and this became more apparent after experiencing a week with the car. The driving experience gives you a confidence that you are able to pick up your keys and go, whatever the weather, whatever the terrain.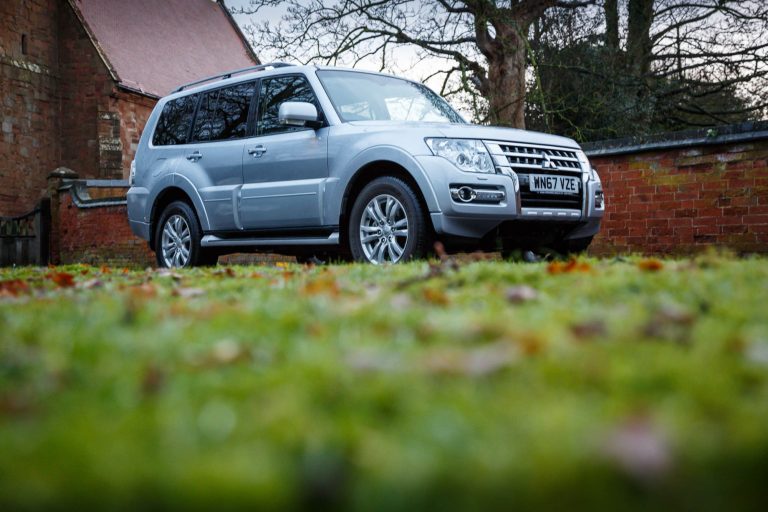 Verdict
The Mitsubishi Shogun LWB SG3 in this specification is a brilliant family car. It offers bags of practicality, from being able to cope with both on and off-road exceptionally well, to having hidden seats stowed away for extra passengers. It's also a car that's very well equipped, making day-to-day driving much more enjoyable than you might have first thought.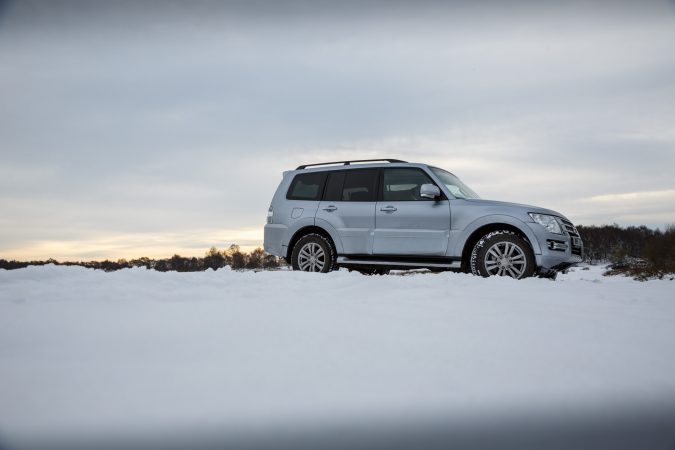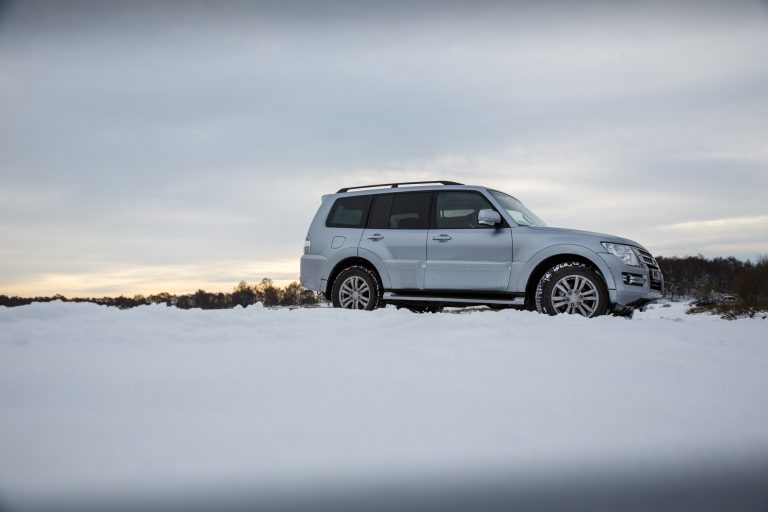 Mitsubishi have done a great job in reassuring those who might be put off by the Shogun's sheer size, adding parking sensors and a rear reversing camera to help with parking. And, of course, this modern SUV ticks all the boxes if you're the exploring type. The Mitsubishi Shogun LWB SG3 can tackle any terrain and any weather, and will keep your luggage and family safe and secure throughout the journey; all with room to spare.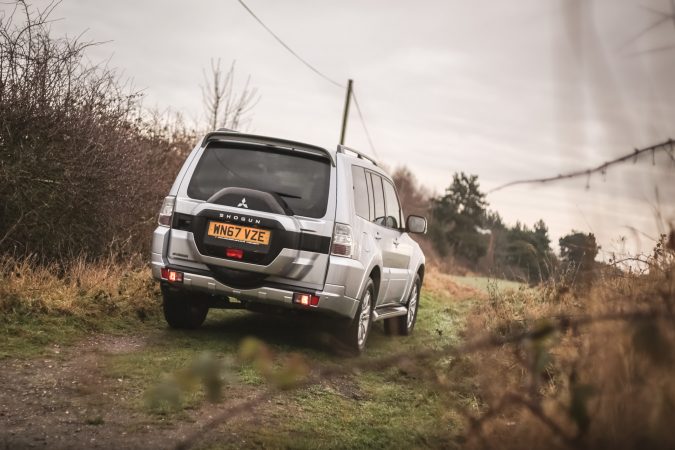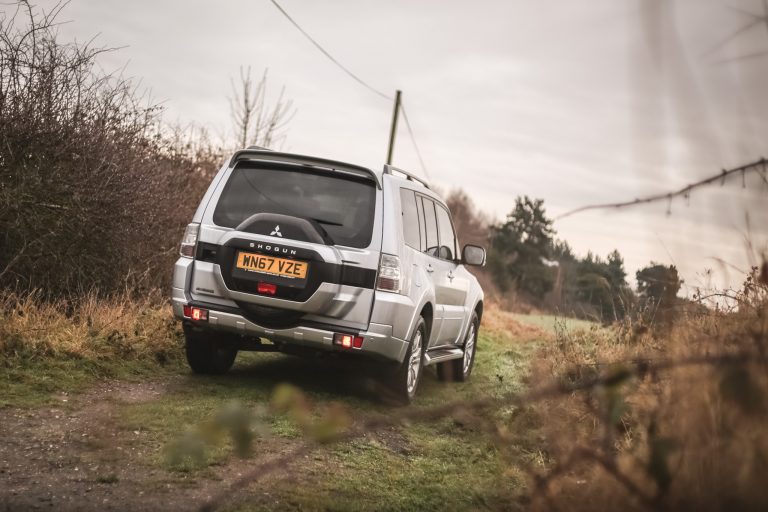 Mitsubishi Shogun LWB SG3
Price: £37,299
Engine: 3.2-litre Diesel
Power: 190 PS
Torque: 441 Nm
Transmission: Automatic 5 speed
0-62mph: 11.1 Seconds
Top speed: 112 mph
Weight: 2,375 kg
Economy: 30 mpg
CO2: 245 g/km
Gallery
Living With The Mitsubishi Shogun LWB SG3
I spent one week testing the Mitsubishi Shogun. I tested the 4×4 in a range of environments and learnt a lot about the car.
Snow Ready – Super Capable
It's not often that we get a cold snap and a significant amount of snow in the UK. And like any motoring journalist worth their salt, I thought it would be wrong not to try it out off road in the extremes of winter.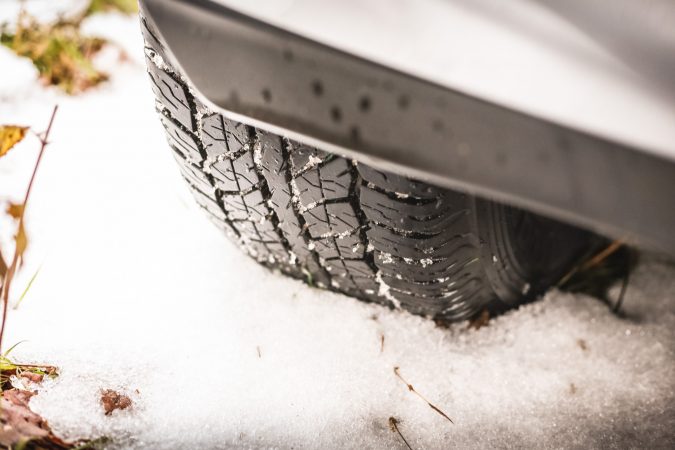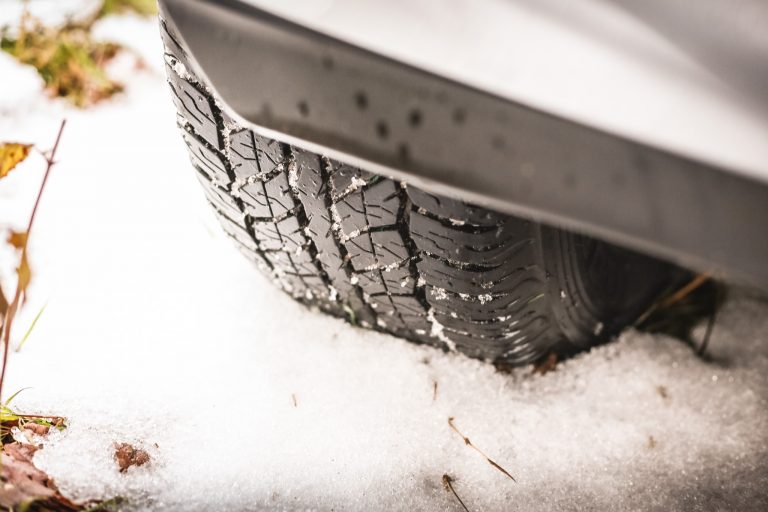 Despite using 4 wheel drive and winter tyres, the Shogun performed remarkably well. As you can see below, the vehicle was able to negotiate a snowfall.  Even though I was driving the car badly at times, just to see if I could get it stuck, it just kept on going. The Shogun was designed to cope with extreme conditions.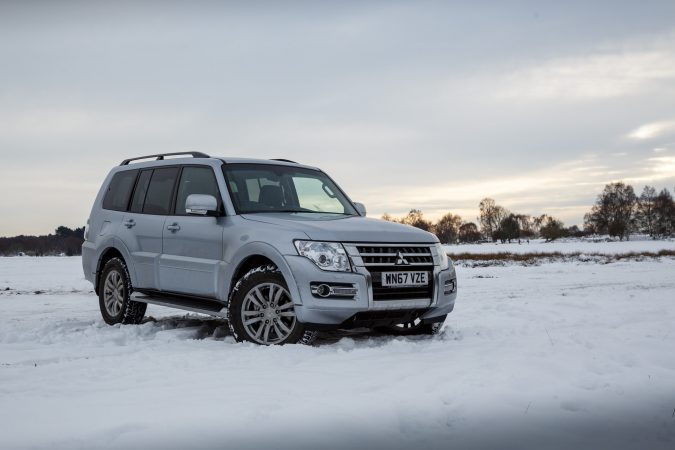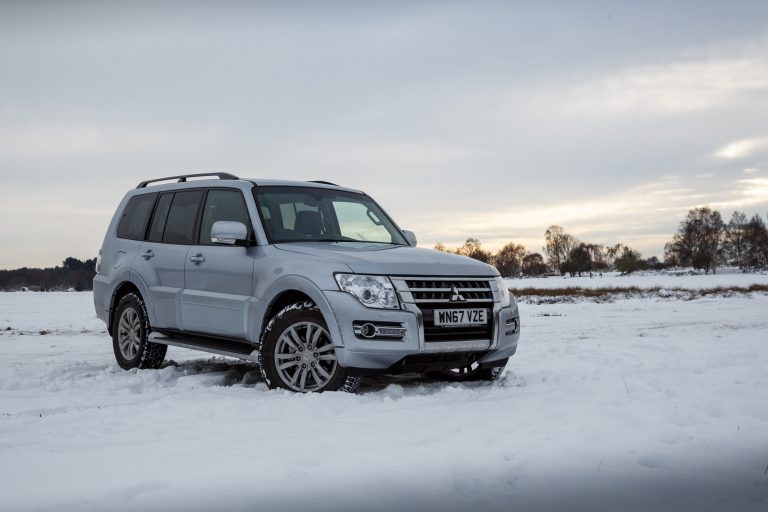 Designed For Exploration
The Mitsubishi Shogun does look and feel a bit old school compared to some of its competitors, but the element that shines through is its taste for adventure.
This model is practical in every way, but there is more to it than that. It feels both unstoppable and reliable which is just what you want when things get tricky. As shown below, I drove the Shogun on secluded icy roads and I had to put a lot of faith in it to make sure I got out safely.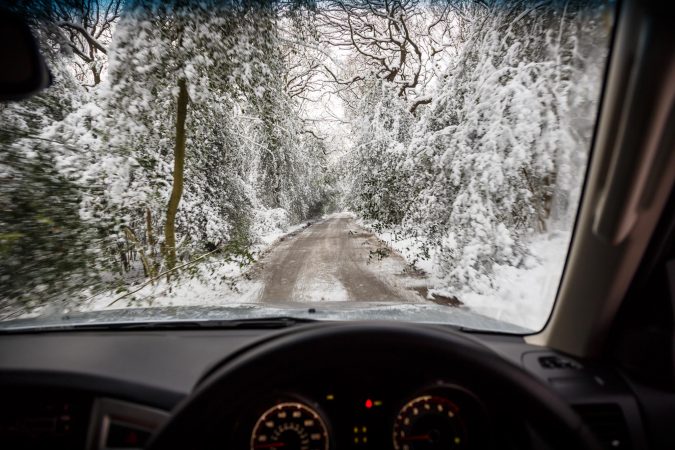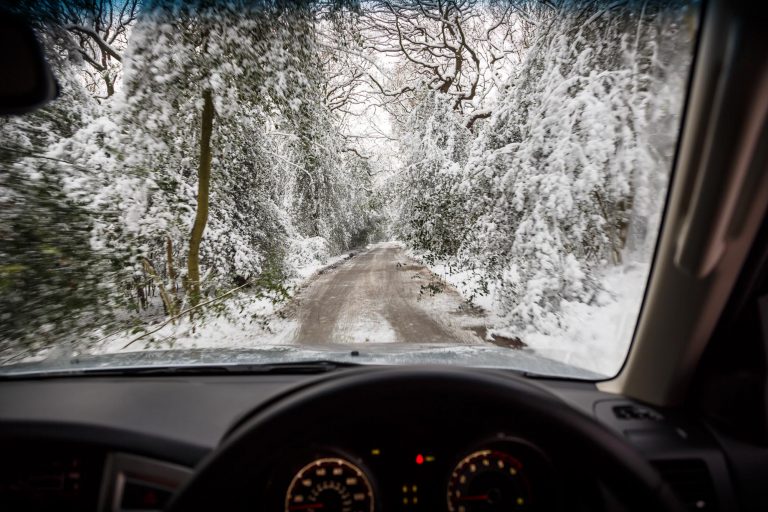 Seven Seats, Large Boot and Plenty of Room
The interior of the long wheelbase Mitsubishi Shogun is massive. This one includes seven seats with an additional two in the boot facing backward. The boot is accessed through the side opening rear tailgate. This gives lots of room for people or products in the boot.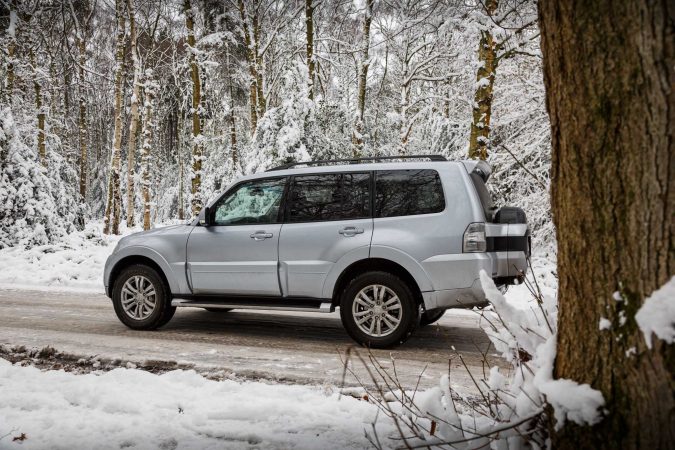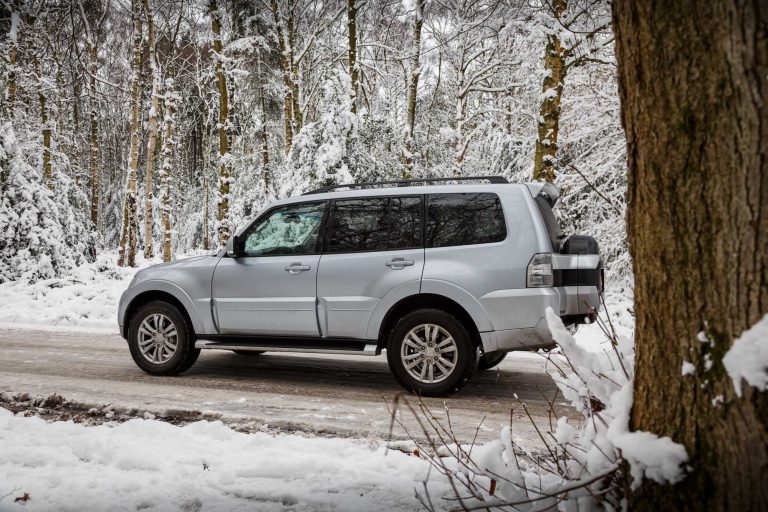 There is plenty of passenger space in the front and mid tiers with lots of head and legroom. Perfect for a trip with fully grown adults. I'm pretty sure you could seat four grizzly bears in here if you had to.
Cross Country Classic
As the snow melted, I was able to test some common terrain. The thick, muddy English countryside was no match for the Shogun. The car is a natural off-road vehicle.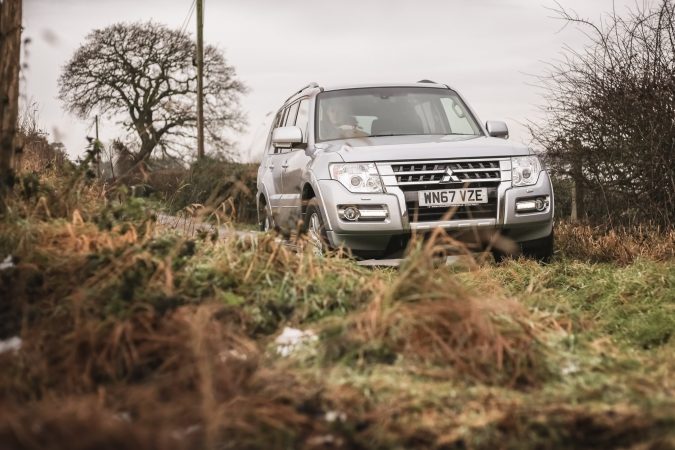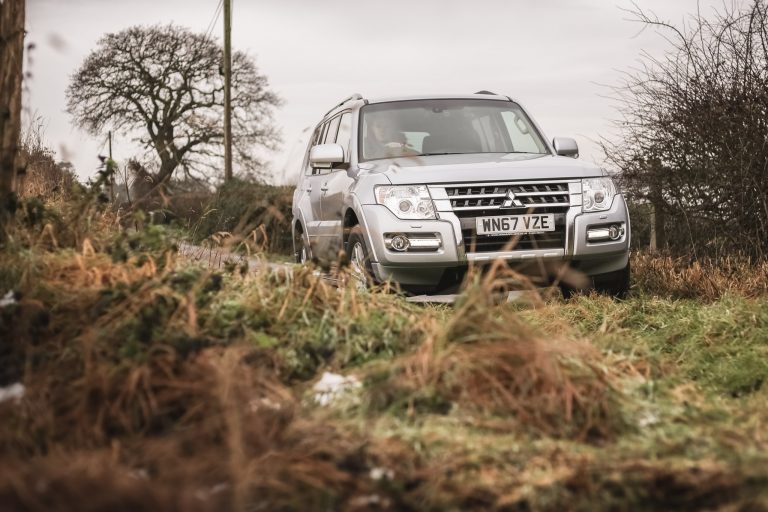 The Mitsubishi Shogun makes for a smooth journey despite uneven ground. The A-pillar based grab rails make it easier to steady yourself.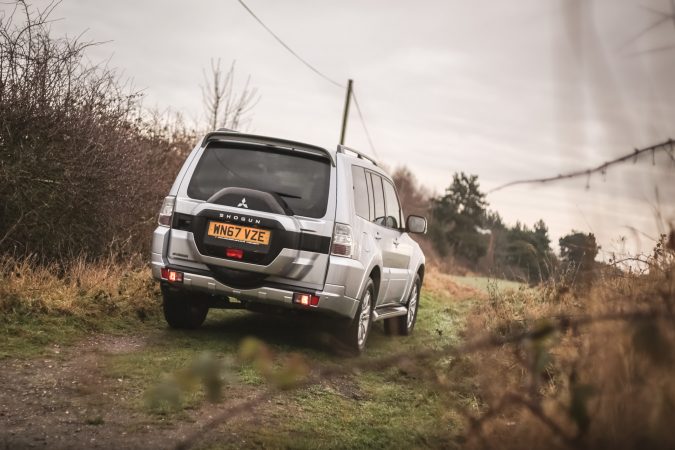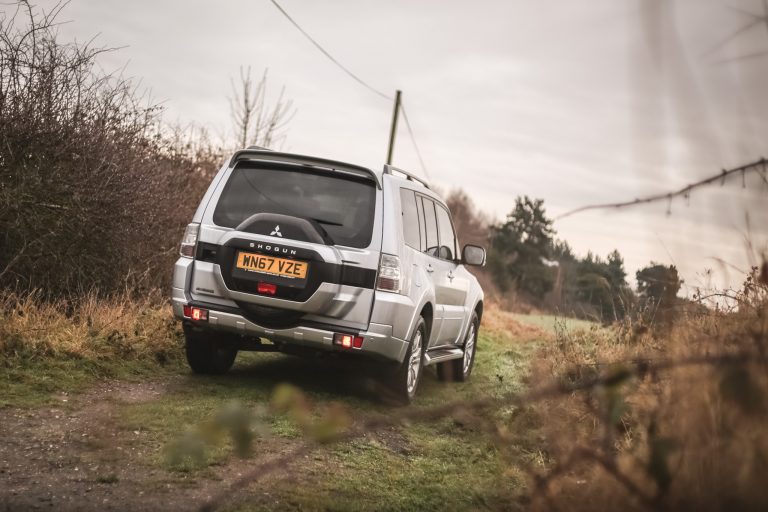 Premium Sound System
I enjoy listening to music in cars and I can be a bit picky when it comes to sound systems. The Shogun incorporates the Rockford Acoustic Design premium sound system with an extra subwoofer in the boot. I was able to listen to podcasts and music playing at full blast on Spotify. The stable sound quality and all around volume made for a good listen.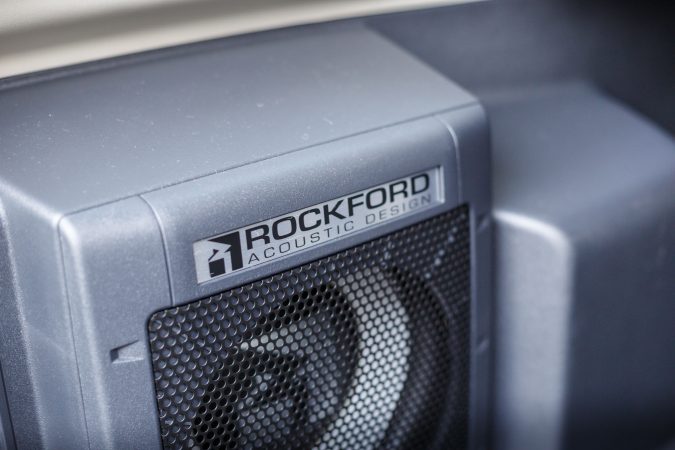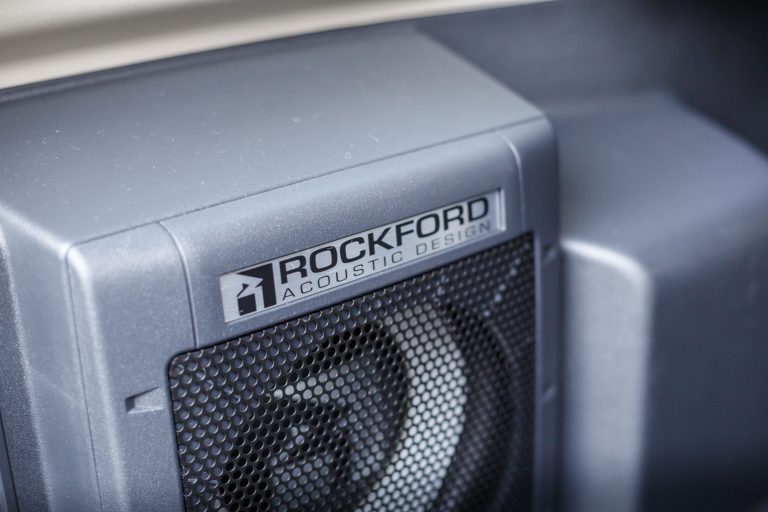 Double Levers
A big plus point for the Mitsubishi Shogun is the double gear levers in the middle. The right-hand side lever is the typical automatic gear stick.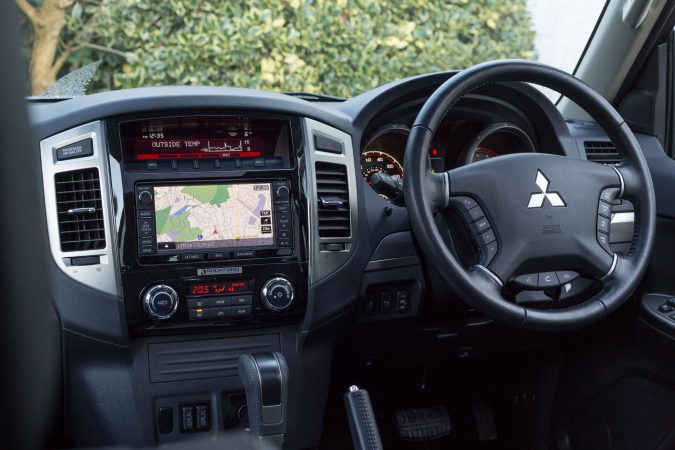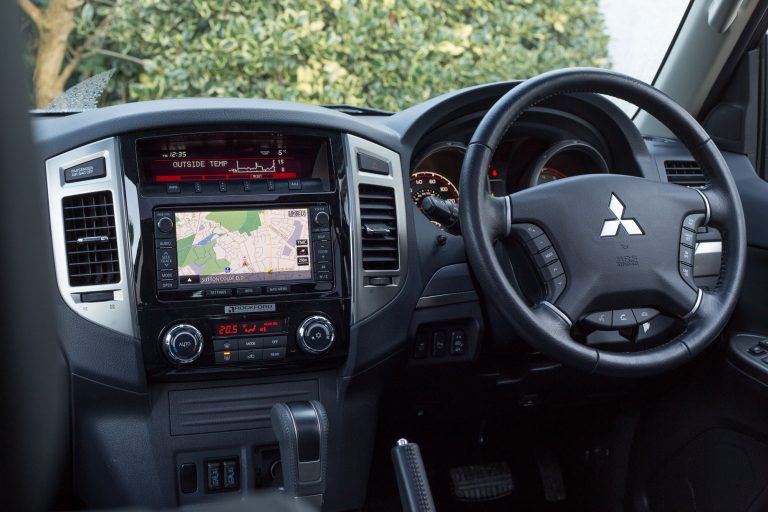 The left-hand side lever takes the drivetrain from 2 wheel drive to 4 wheel drive. It then has options to lock the diff and go into low range. These functions are very helpful when driving on a low traction surface or when towing heavy items.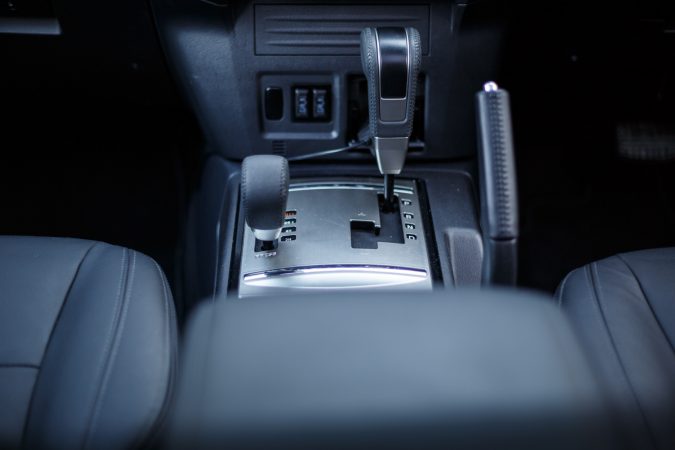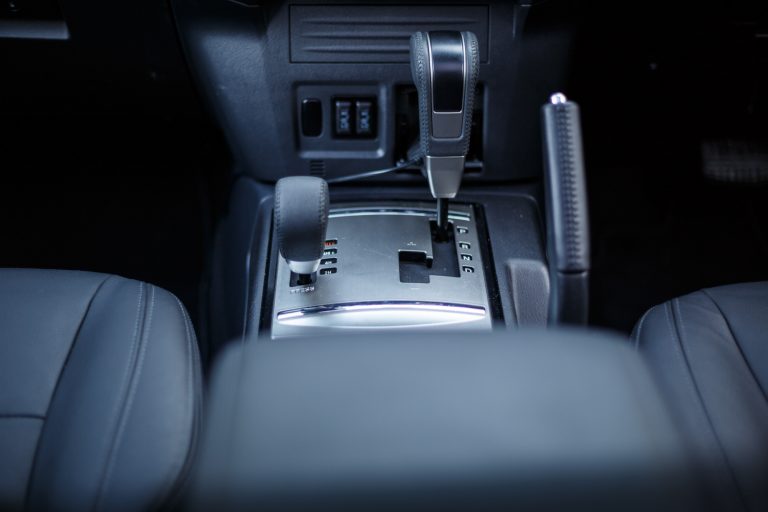 Mitsubishi Shogun LWB SG3 Summary
The Mitsubishi Shogun LWB SG3 testing coincided with extreme weather conditions that showed the car in a completely different light. I was able to experience first hand the impressive mechanical traction the model comes with and witness the benefits in person.