Driven: 2017 Volkswagen T-Roc SE 1.0 TSI Review
With the keys to the all-new T-Roc, I was excited to see if Volkswagen will standout in this relatively new market.
What is the Volkswagen T-Roc SE 1.0 TSI all about?
The subcompact crossover market is an increasingly appealing prospect. Offering style and practicality in a small package. In fact, some of the most bizarre and intriguing modern designs come in the form of those mini SUVs, such as the Toyota C-HR, the Nissan Juke, and the Citroen C3 Aircross.
So, why do people want these utility vehicles? Simple: they are jacked-up hatchbacks. A car that offers hatchback-like boot space and looks but also wouldn't mind a bit of gravel every now and then? Sign me up.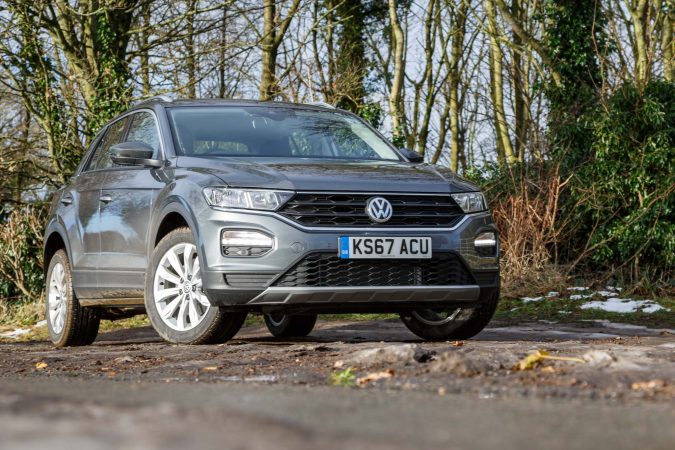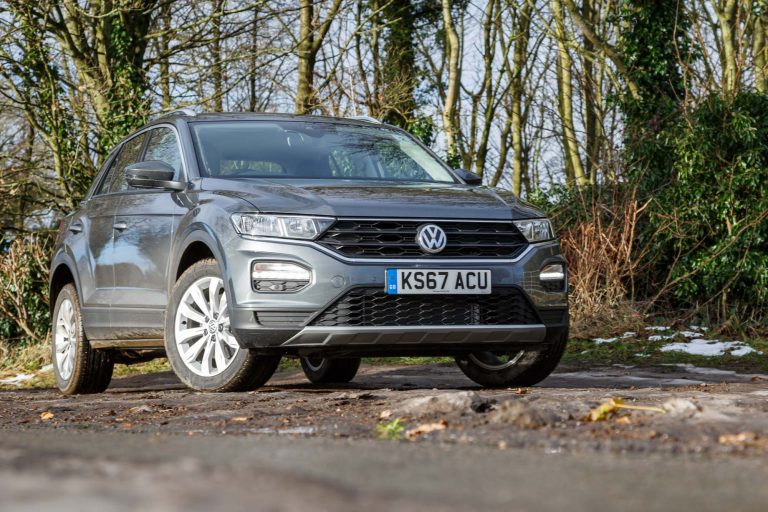 Therefore, when Volkswagen announced the T-Roc, I was pretty stoked. They know how to make a good hatchback, but do they know how to make a good small SUV? Currently, the T-Roc is about the same size as a Golf. It sits below the Tiguan.
If it's looks you're after, then the T-Roc certainly delivers. With Volkswagen's recent shift towards a more aggressive, sharp design ethos, they've been pumping out beautifully contentious cars left, right and centre. Just look at the Arteon. Volkswagen describes the T-Roc's design as 'striking', and I'm with them on that.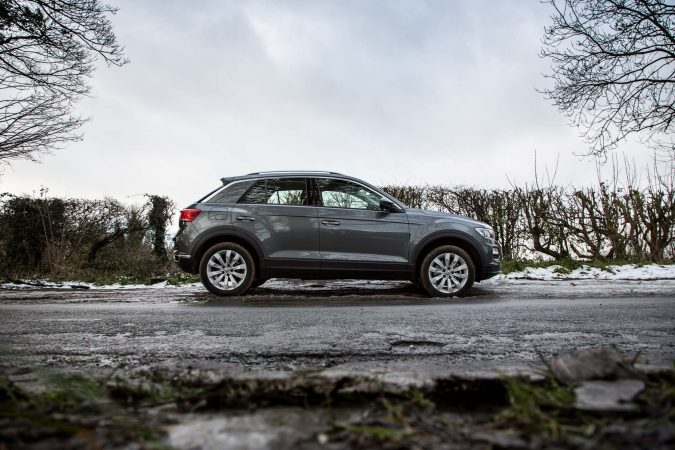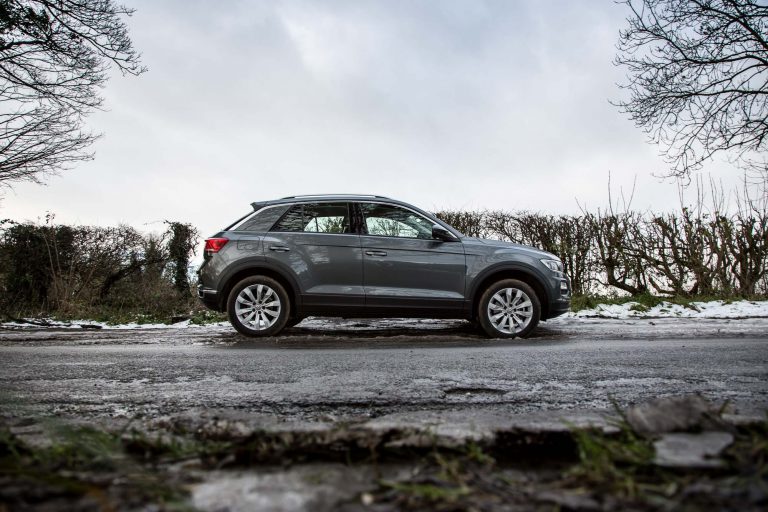 It's not as bold as the Arteon, but I'd describe it as 'subdued aggressive' styling. In fact, I think it subtly evokes the spirit of Audi. This model, painted in 'Iridium Grey', further reinforces the understated aggression and paired with these 17″ 'Kulmbach' wheels, the SE trim looks great.
Powering our particular T-Roc is a transverse turbocharged 1.0-litre inline-3, the 1.0 TSI. Before you get disheartened, this engine is actually quite well received. It also puts out solid numbers for its size – 113 bhp and 200 Nm of torque.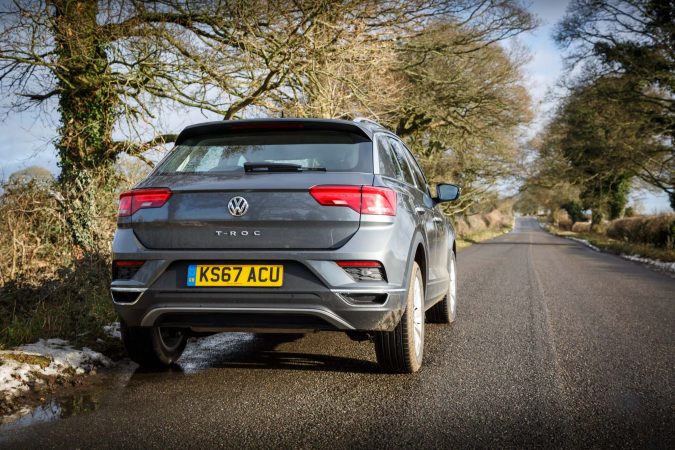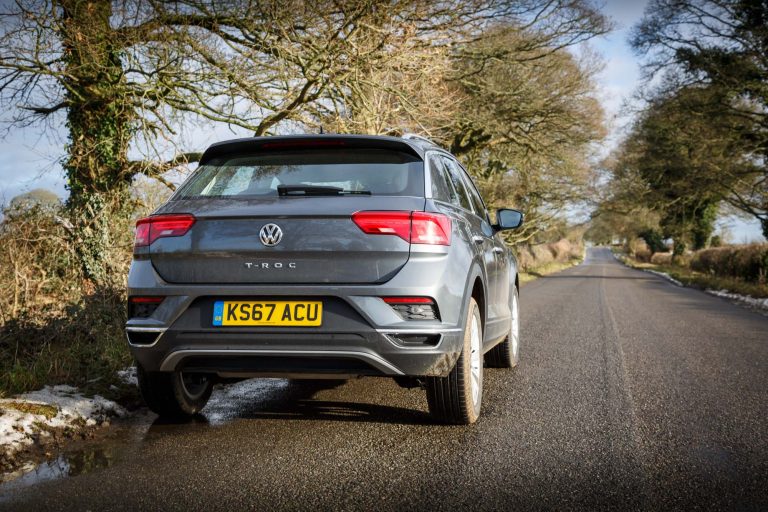 Delivering all that power to the front wheels is a 6-speed manual transmission. All in all, the T-Roc propels itself from 0-62 mph in a leisurely 10.1 seconds with a top speed of 116 mph.
That said, it is very economical with 55.4 mpg combined and emitting 117 g/km of CO2. Since there's no DSG or four-wheel drive, the 1.0 TSI T-Roc is also a lot lighter than its peers, coming in at 1.2 tonnes.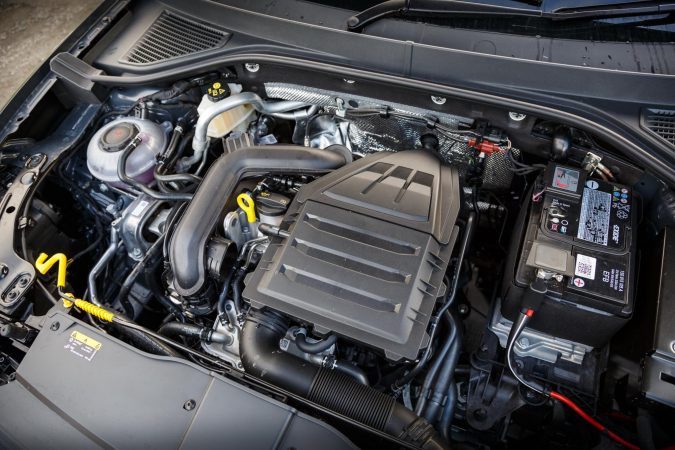 How does it drive?
Here's the interesting part: I've driven the 1.5 variant of the T-Roc, but the 1.0-litre here intrigues me because sometimes, raw speed isn't what you go for.
If you're looking for outrageous off the line sprints, then the 1.0 TSI isn't suitable. You can't mash the pedal mindlessly and reach 62 mph in a blink of an eye. That said, you may be surprised at how powerful this little engine is, thanks to its torque. Coming in from low down, the engine gives a good kick, and overtaking is easy.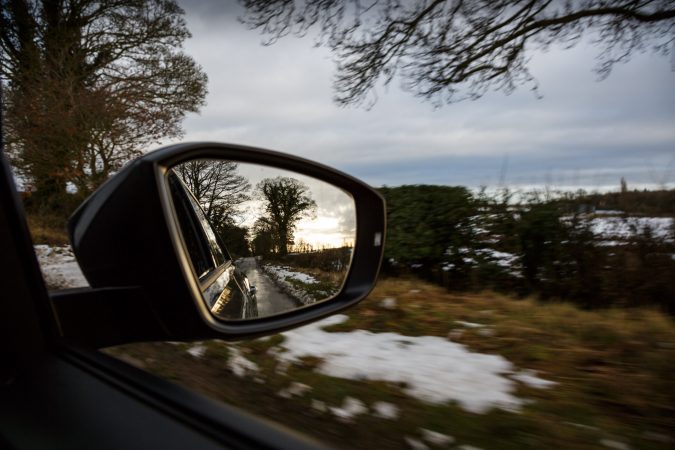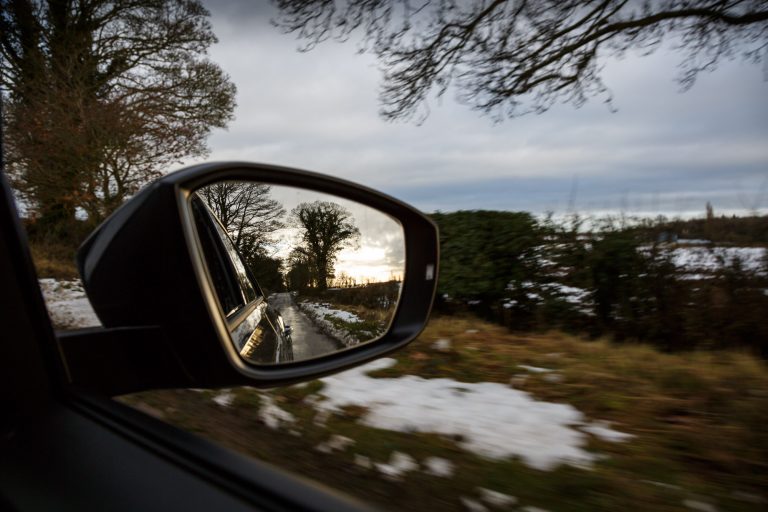 Gaining speed isn't a chore once you get going, and the car is incredibly refined. The engine is silky smooth and barely audible when you're just cruising. However, when you rev the engine, its snarl emanates, and puts a grin on your face.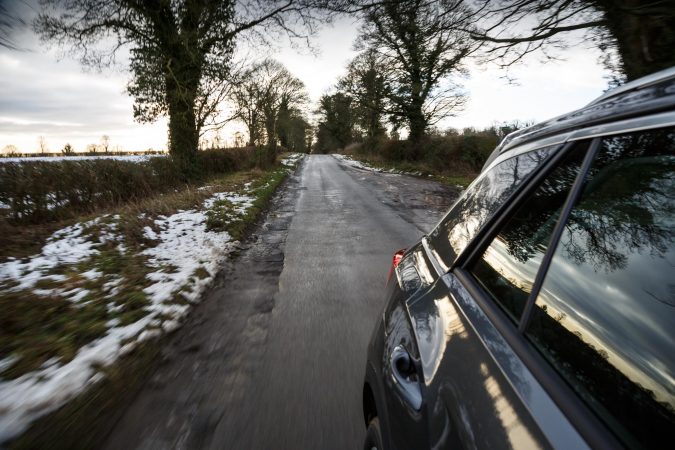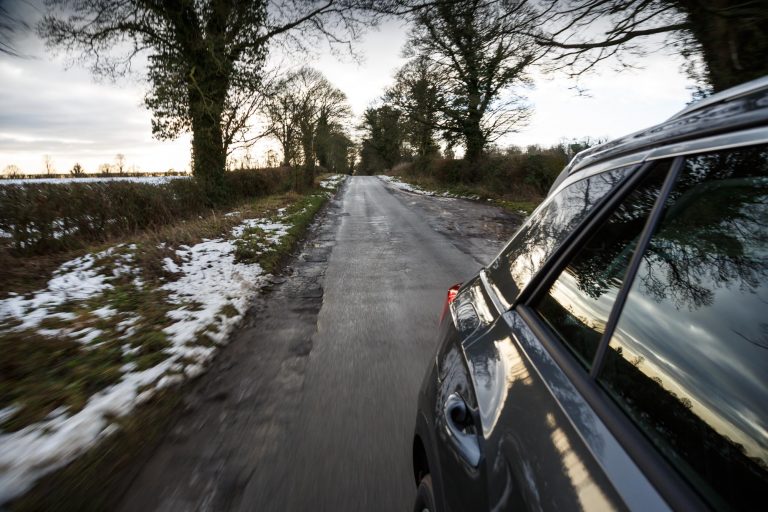 The best feature about this engine is its no-nonsense 6-speed manual. This means that you don't need to scramble to find the right gear. Because the 1.0 variant saves so much weight over the more complex models, it gives a noticeable boost to the car's handling. In fact, this tall riding VW is a lot more enticing than you may think.
It's surprisingly nimble and very keen on its response to steering inputs. With less weight, you can be quite aggressive in your braking as well. The T-Roc assertively turns into corners with ample grip to pull through all the way. It's definitely good fun for a crossover. The suspension is very supple and handles bumps well.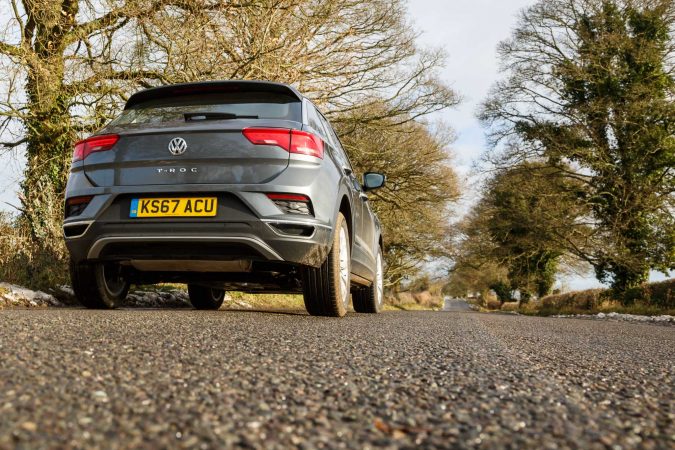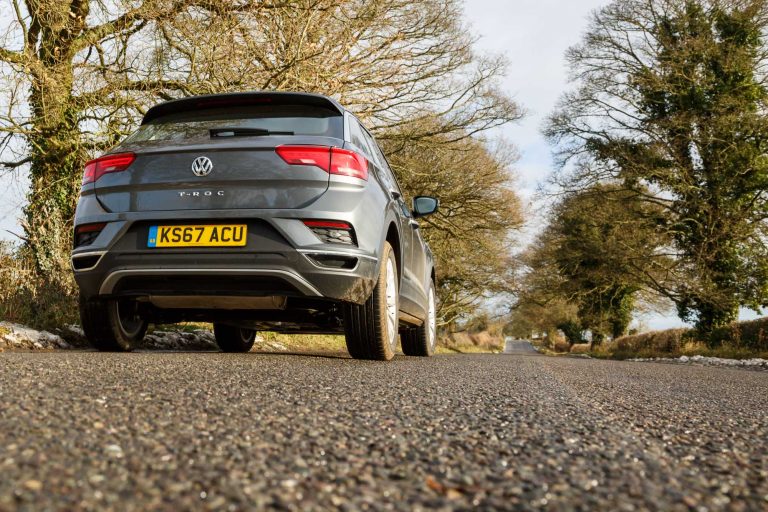 Controls are certainly on the light side, but the drive is as engaging as you can get in this segment. With the T-Roc's frivolous attitude to driving, the accessibility is what will draw in buyers here.
What is it like inside?
Our model has the 'Dark Oak Brown/Ceramique with cloth upholstery which is standard for the SE trim. The T-Roc's interior is a lot more colourful than many cars nowadays. The brown inserts tastefully complement the muted cloth seats. Soft materials are used and you can expect the typical quality Volkswagen workmanship.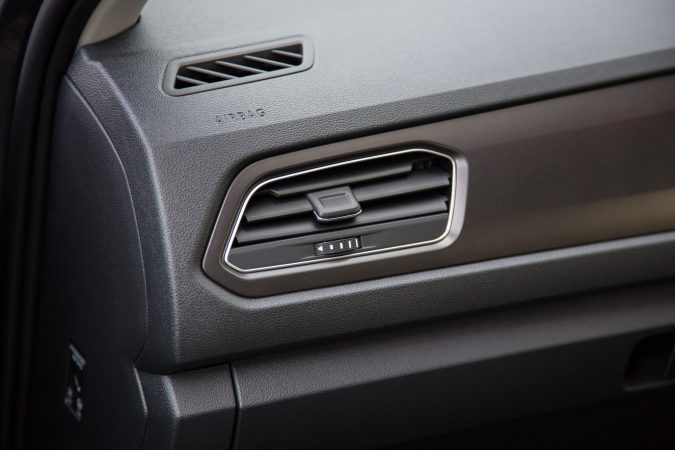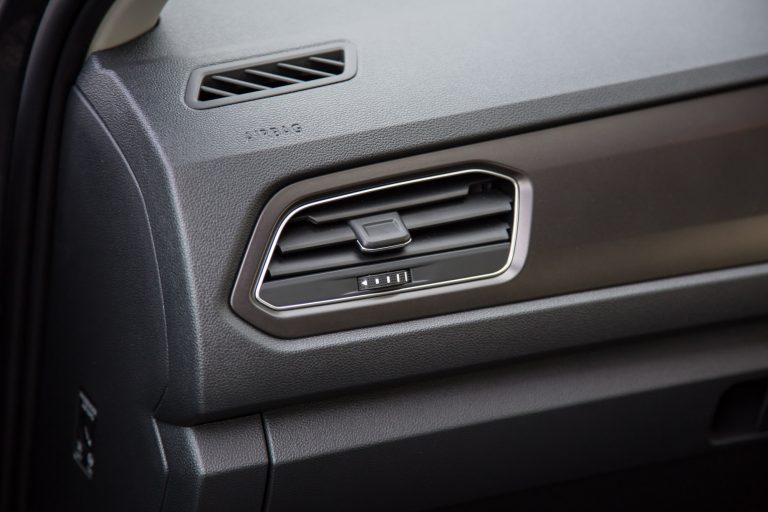 The ergonomics are great. As standard on the SE trim, you'll get an 8″ touchscreen infotainment system. We have the optional £1,130 'Discoverer' navigation system. This includes a preloaded European map, three year subscription to online information such as traffic, fuel prices and driving data as well as online anti-theft capabilities. It also provides a 10-year subscription to Volkswagen's call centre service.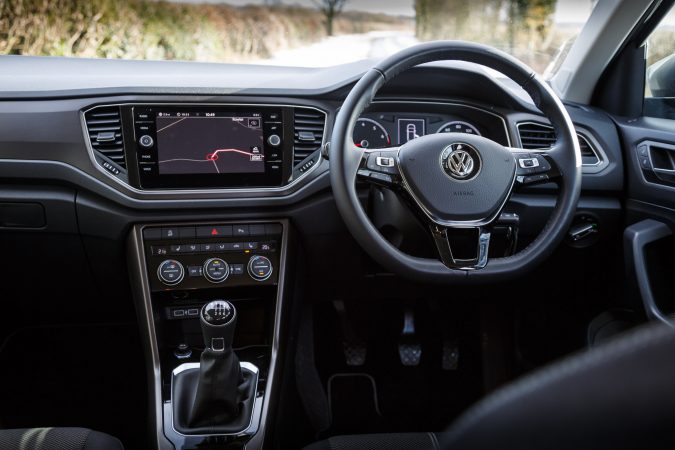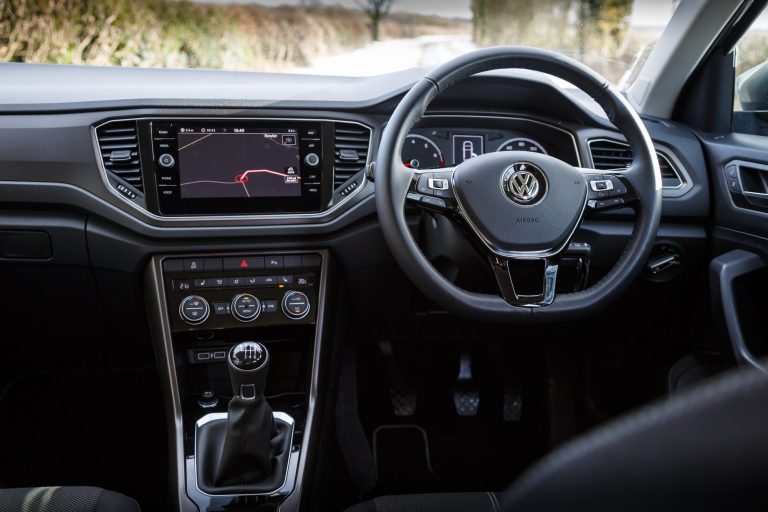 Space is a non-issue here. I had plenty of leg and headroom, and adults can comfortably sit in the back. The boot space is roomy with 445 litres with the rear seats up and 1,290 litres with them down.
If you want to get really funky, you can opt for the 'Design' trim, which opens up a lot of interior customisation options. Otherwise, the T-Roc's interior is sharp and clean.
The Experience
Driving the T-Roc 1.0 is enthralling. Even though I had limited power on tap, it was still fun to drive. I preferred the 1.0 over the 1.5 variant, as it feels a lot peppier and more exciting.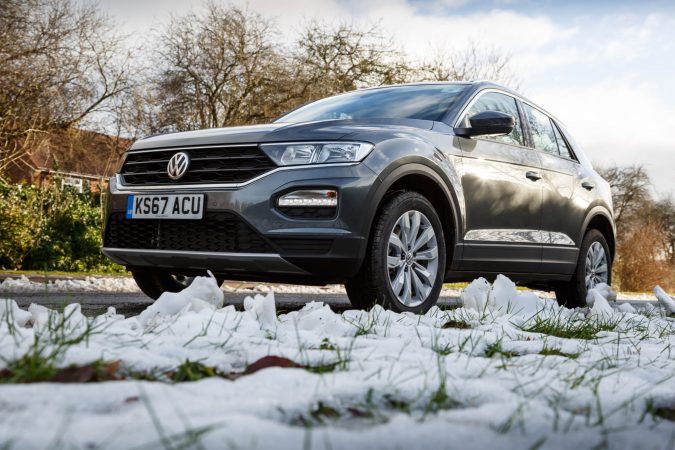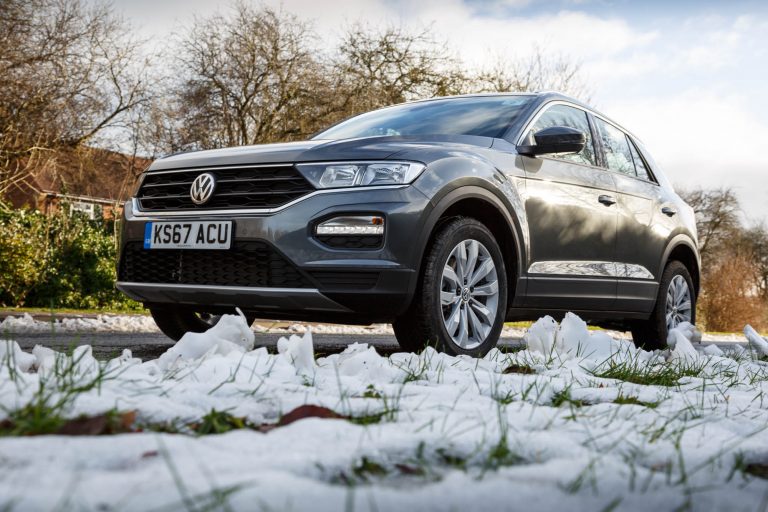 Certainly, it doesn't quite deserve the R, or even the GTI badge from Volkswagen yet, but it doesn't need to. It's such a carefree and easy model to use, but it can cope with spirited driving once the driver lets go.
Verdict
The model we tested will probably be the best seller. In fact, Volkswagen think the SE trim will be very popular too. With the 1.0 variant being more fun to drive, it's most likely to be the best engine option as well.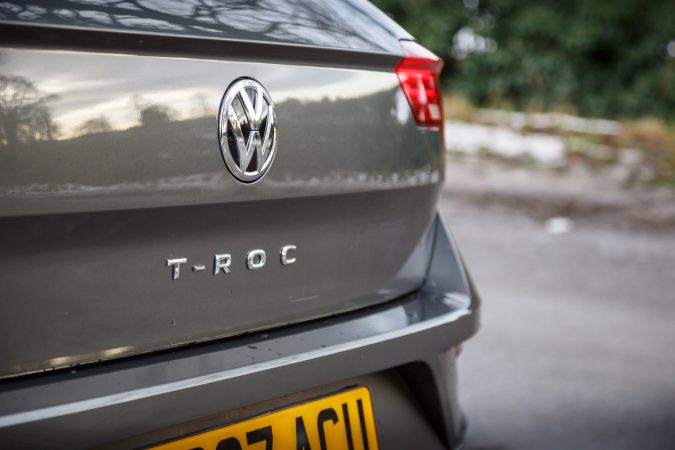 If you like the style and love the space it offers, but don't particularly care about the interior, the T-Roc SE 1.0 is a good buy in my opinion. However, it has stiff competition from its siblings: the SEAT Ateca and the Audi Q2.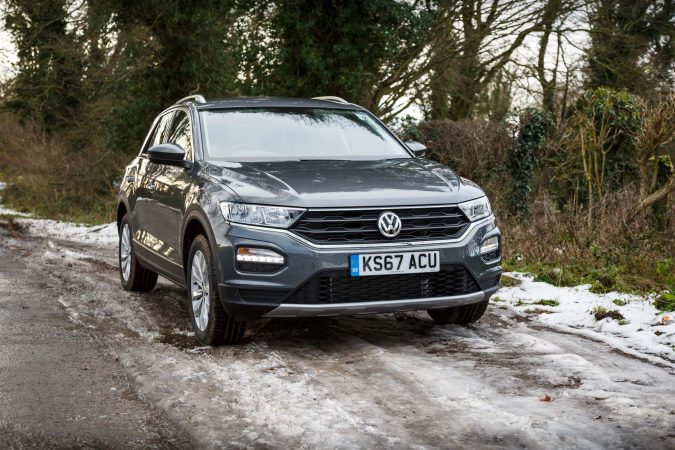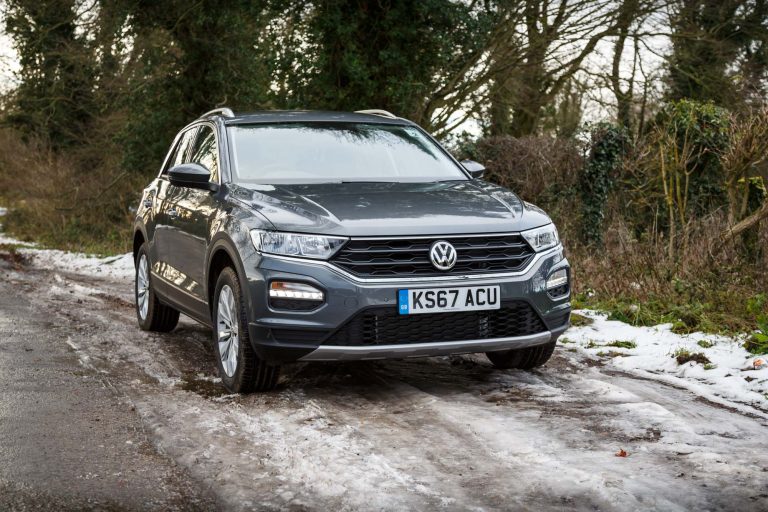 But there's a better option still. The Golf: which is legendary due to being the default option for a hatchback. However, if the stylish T-Roc is already tugging at your heartstrings, you can do a lot worse.
2017 Volkswagen T-Roc SE 1.0 TSI
Price: £20,425
Engine: 1.0-litre turbocharged inline-3
Power: 113 hp
Torque: 200Nm
Transmission:  6-speed manual
0-62mph: 10.1 Seconds
Top speed: 116 mph
Weight: 1,270 kg
Economy: 55.4 mpg
CO2: 117 g/km