Driven: 2017 Suzuki Ignis Review
Here at Motor Verso we've been driving the brand new Suzuki Ignis SZ5. Here's what we think of the car after a week of testing!
What's The 2017 Suzuki Ignis SZ5 All About?
Suzuki have always been a quietly innovative company – working away in the background on new technology and then suddenly surprising us with it on a new model. The Ignis is another of their surprise projects.
Our test car is the top-spec SZ5 trim. Along with the standard features which I will detail later, it also has automatic air-con, LED headlights, cruise control and Dual Camera Brake Support.
First off, the looks – and, well, look at it! It's a city car, but with the styling characteristics of a crossover. So, chunky arches, tall dimensions, roof rails, raised ride height etc. For me, I'm quite literally split down the middle. Starting at the front end I'm happy with it.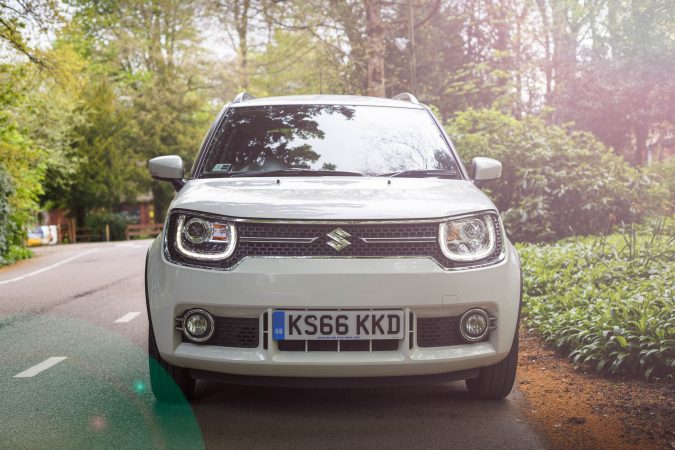 The Ignis has an extremely bold design featuring huge headlight clusters, which are surrounded by the front grille that spans the full width of the car. Below that are front fog lights and a lower grille section, but the standout feature is that main grille, making it look like this car is wearing a serious amount of makeup.
Along the sides is where you can start to see the odd dimensions of this car. It's all straight lines and very much a 'box with wheels' approach.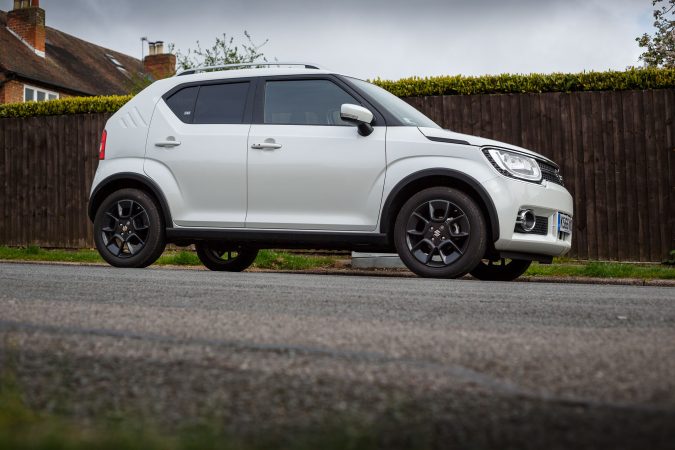 Towards the rear is where I'm not so keen. From the back you can really see the tall, narrow dimensions and having the wheels sticking out near the bottom doesn't compliment it too much. The high ride height means you can see most of the rear tyres too, and while this would help in an off-road situation, on the road it isn't my favourite angle.
At the back you'll also find 3 slits in the rear quarter panel – Suzuki enthusiasts will recognise these as a little tribute to the 1970's Suzuki WhizzKid. That car was seriously quirky, so you can see where the Ignis gets it's charm from.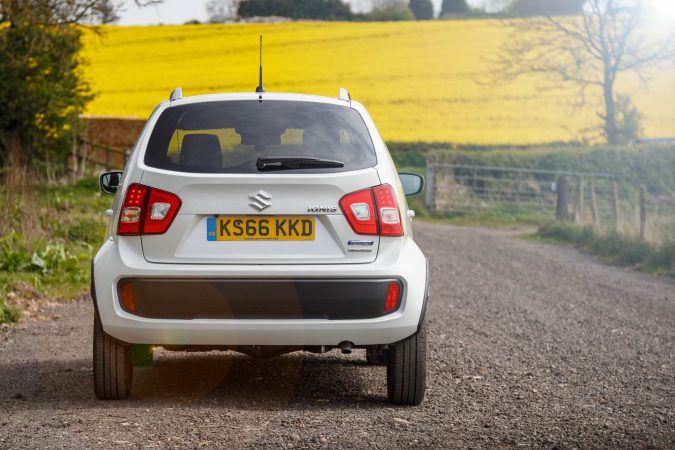 However, all these bold lines and boxy dimensions mean that in a crowd, the Ignis really does stand out. It is a real head turner as I found out when driving it through town – people do stop and look! And for that, I can respect the funky looks of the Ignis.
Under the bonnet, oddly you only have one choice of engine. The Ignis comes with a 1.2-litre 4-cylinder Dualjet petrol unit, pushing out 90hp and offering CO2 emissions of 104g/km. You'll also get 61 MPG out of it. Having the Ignis with only one engine choice is a strange move, but Suzuki have a couple of aces up their sleeves.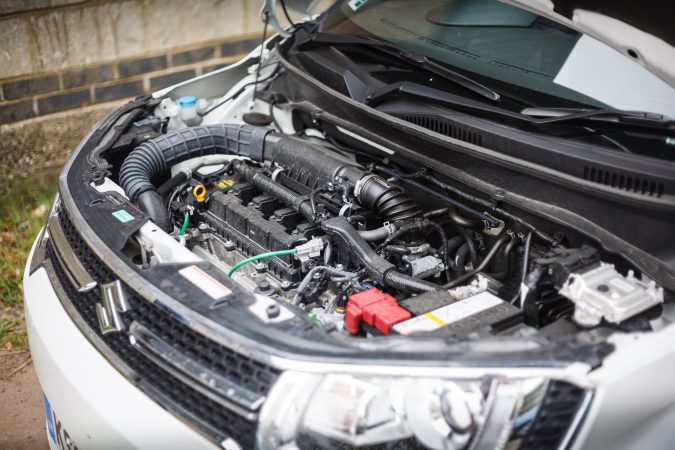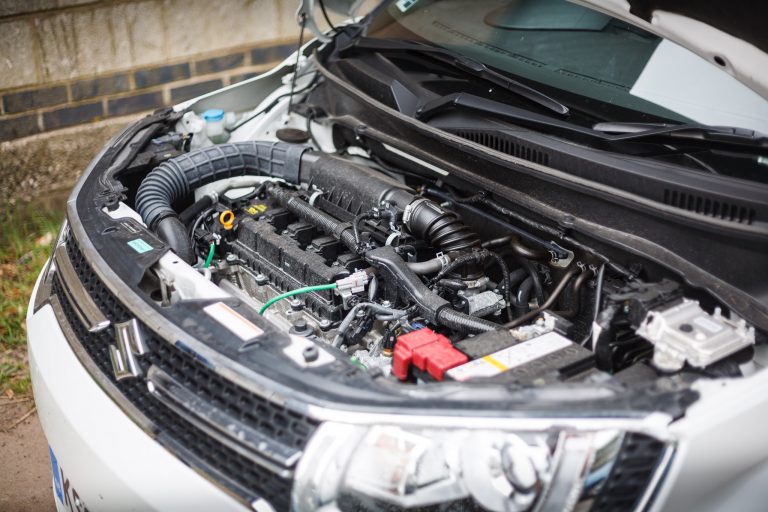 In the SZ5 trim, Suzuki offer the Ignis with a hybrid system. Clever, right? Suzuki call it the SHVS mild hybrid system. The acronym stands for Smart Hybrid Vehicle by Suzuki. The definition of 'mild-hybrid' is that it isn't a full hybrid system. You can't plug the Ignis into a charger, and you can't run it on electricity alone.
It works using a small 48 volt system that assists the engine with acceleration and recovering energy from engine braking and coasting. The system is connected to the engine, so does not drive any of the wheels. It doesn't improve performance figures either, but it does bring down the emissions, smart Suzuki.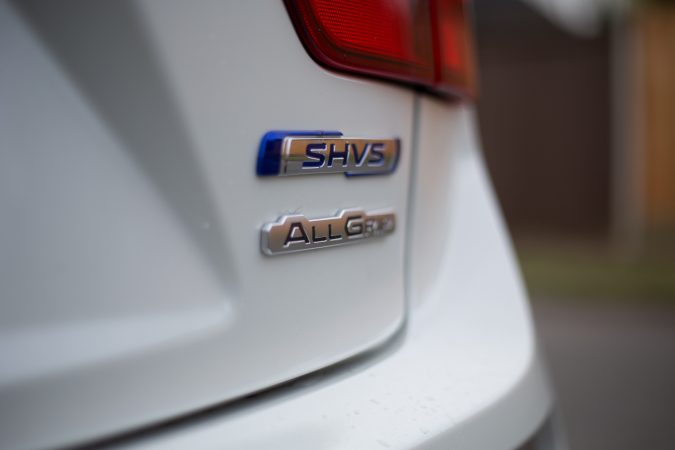 The other ace, is that the SZ5 Ignis is also available with Suzuki's ALLGRIP 4WD system, which ours is. The only other car in this class to that is the Fiat Panda. Can you feel the 4WD when driving the car? No, but at least we know what this is going up against.
In SZ5 trim the Ignis brings the cost to £14,700, which for a top-spec, 4WD, roomy hybrid car, is good value anyway. For a lower spec you'll be looking at prices starting from only £10,200.
How Does It Drive?
By looking at the Suzuki Ignis you should be able to tell that this is no performance machine, but that doesn't mean it's not fun. Where it really shines is on a set of scales. The Ignis only weighs 870kg, so even with that 4WD system it is a seriously lightweight car. And driving the car, you can feel it – when accelerating, the car stays level and will carry you from 0-60 in 11.4 seconds. So yeah it's not fast.
Another small niggle for me is the driving position. Thanks to the crossover styling, the Ignis gives you a high driving position which is fine in town, it means you have more of a vantage point over other city car drivers. However, I ended up having the seat as low as possible most of the time. But I'm used to being in a smaller, lower car.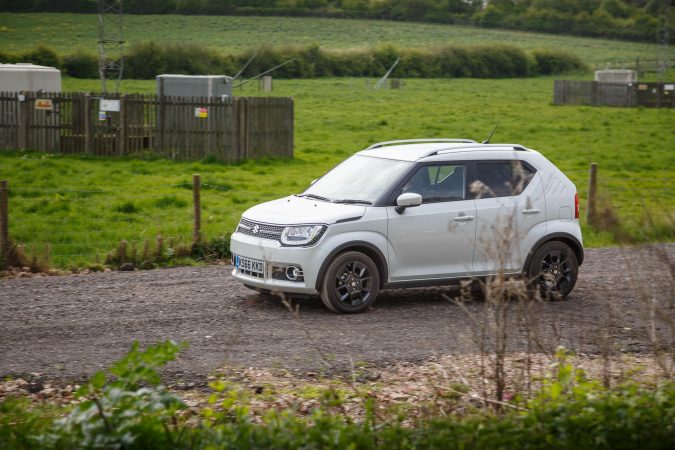 One of the first things you notice when taking the Ignis out onto country lanes, is the numbness of the steering. Through the wheel you can't feel any bumps or vibrations and feedback from the front wheels feels somewhat muted in general. It also doesn't seem to have any weight to it and doesn't try to fight back to it's original position when cornering. The best way to describe it would be like a video game. I was a bit disappointed knowing how good the Suzuki Swift is from behind the wheel.
Despite this, it does have an element of fun in it. Thanks to it being so lightweight, it darts around bends with ease. Couple this with a nifty little throw in the shifter and it all adds up nicely.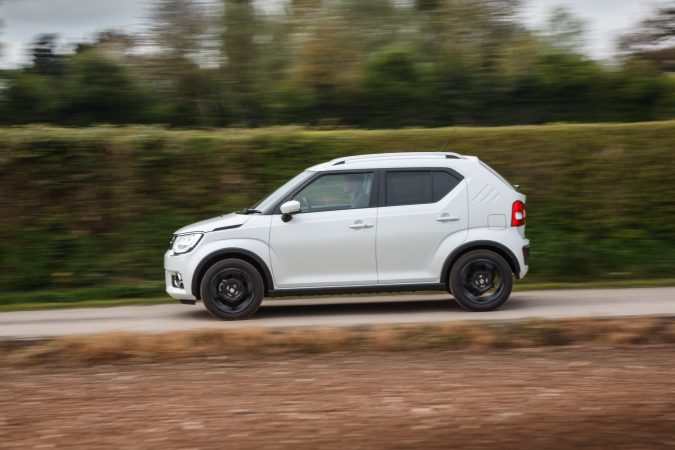 Away from the lanes though, in town is where the Ignis is at home. Those big square windows and skinny A-Pillars mean visibility forwards and to the side is excellent – but the car does suffer at the rear with blind spots where that quarter panel slopes on both sides. To counter that though, you have the reversing camera.
Moving through town, what you'll notice very quickly is the amount of lock you have in the front wheels. It seems like you're turning the wheel forever until the wheels lock, it really is good for manoeuvring in and out of tight spots. The Ignis boasts an impressive turning circle of only 9.4m.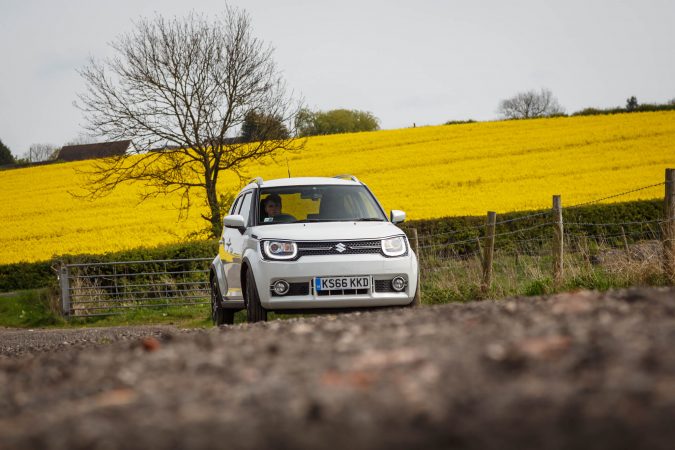 When you're rolling along, there is actually a fair bit of tech in the Ignis helping you out. You've got systems like keyless entry and start, tyre pressure moniters, ESP (Electronic Stability Programme), Hill Holding and Dual Camera Brake Support.
That last feature utilises two cameras mounted at the top of the windscreen to warn the driver of a possible oncoming collision. It will warn you via notifications on the instrument cluster and a buzzer, and if it detects an increased risk of collision, it will automatically apply the brakes for you. The Ignis wants to keep you safe.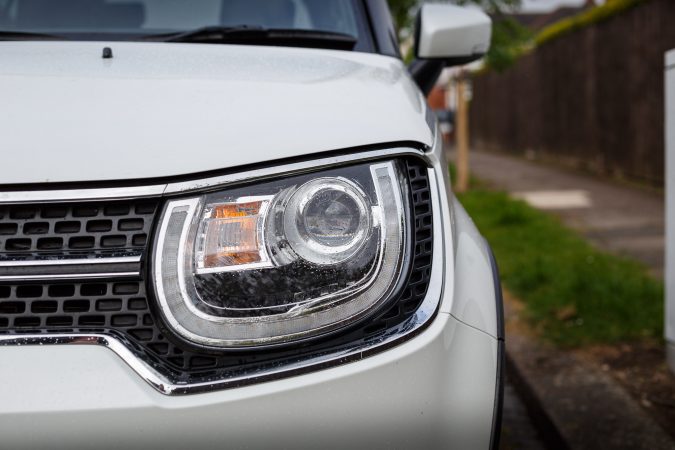 What's It Like Inside?
Stepping into the Suzuki Ignis, the first thing you notice is the two-tone dash. This will probably split opinion, but I quite like it. This, along with the orange accents, funky door handles and a range of different shapes really gives the interior some character.
Looking more closely you'll see that those 3 slits from the rear quarter-panel make another appearance on the transmission tunnel and the two USB sockets. These turned out to be very useful and I am very impressed that they come as standard in the Ignis.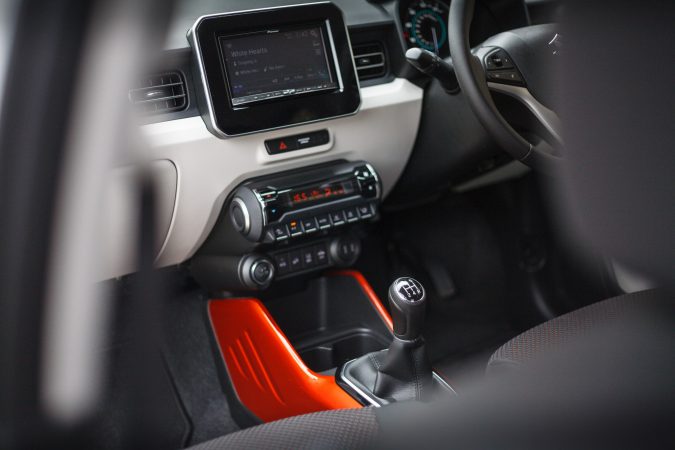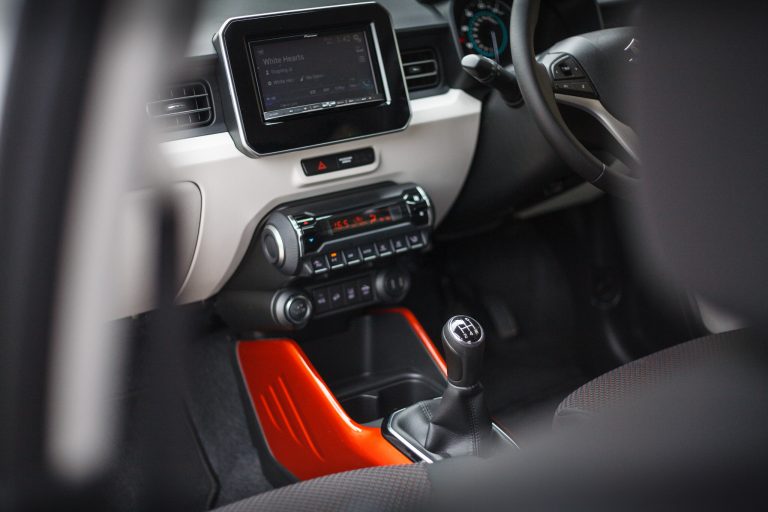 In the boot, the Ignis gives you 260 litres to play with. But, this can be raised thanks to some rather clever back seats. They can both be slid back and forward independently, giving you the choice of boot space, or passenger space depending on the situation. Both rear seats fold forwards, and can be reclined. So with everything folded away and the Ignis packed to the roof, you have over 1,000 litres of luggage space. Again, very clever from Suzuki.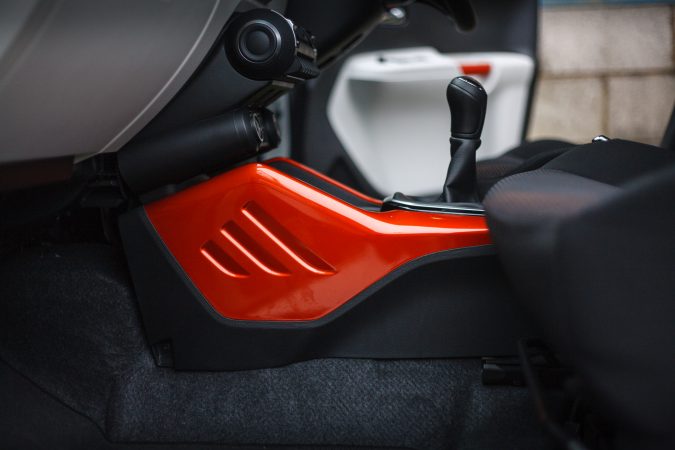 Being so boxy gives the Suzuki Ignis a clear advantage over its rivals in terms of passenger space. Up front both the driver and passenger have lots of leg and headroom and in the back, thanks to those sliding seats and straight roof, the Ignis can easily carry two adults with lots of leg room and what feels like infinite headroom.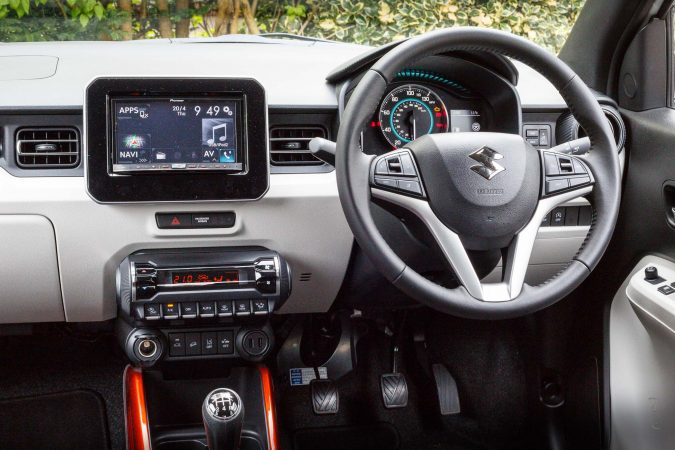 Where the Ignis falls short inside is that infotainment system. As you can see it's actually an aftermarket Pioneer system and for me, really doesn't fit the car. It almost reminds me of a system you'd find in a modified car back in 2003. It's simple enough to use and it does feature phone connectivity such as Apple Carplay and Android Auto, but it was a bit slow and jerky. I'd have preferred Suzuki's own system, that you'd find in the S-Cross or Swift. This would add a bit on the price tag but it is worth it.
On the whole though the interior is a pleasant, comfortable and bright place to be.
The Experience
The Ignis certainly does provide an interesting experience. All the way from that quirky styling to that innovative mild-hybrid system. It has plenty of tricks up its sleeve and I think it will surprise a lot of people.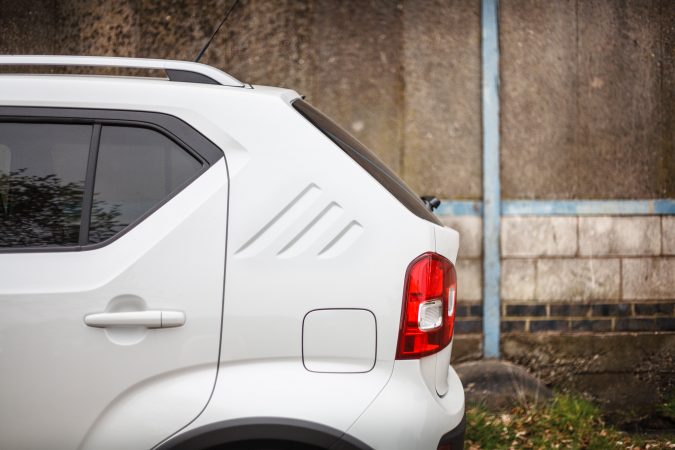 Verdict
While the Suzuki Ignis may be let down a bit by it's driving characteristics, it more than makes up for it in practicality, economy and general spirit. The car packs a lot of character and I can happily recommend this brilliantly boxy car to anyone that wants something that's a bit outside the box.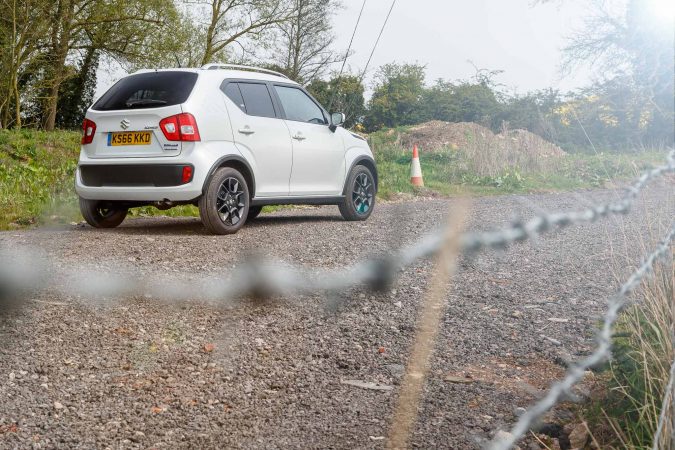 Video Review
2017 Suzuki Ignis SZ5

Price: £14,714
Engine: 1.2L 4-cylinder Dualjet petrol with SHVS
Power: 90 hp
Torque: 120 Nm
Transmission: 5-speed manual
0-62mph: 11.4 Seconds
Top speed: 106 mph
Weight: 870 kg
Economy combined: 65.7 mpg
CO2: 106 g/km
Author: Daniel Barnett