Driven: 2017 Suzuki S-Cross Review
Our first test car of this year was the brand new 2017 Suzuki S-Cross SZ5. What a way to kick the year off – we loved this car!
What's the New S-Cross all About?
The S-Cross has actually been around for a while, since about 2006 I believe – but have you ever noticed one? Nope, neither have I. Probably because, as an understated car, it blended into the background. The new one, however, is different.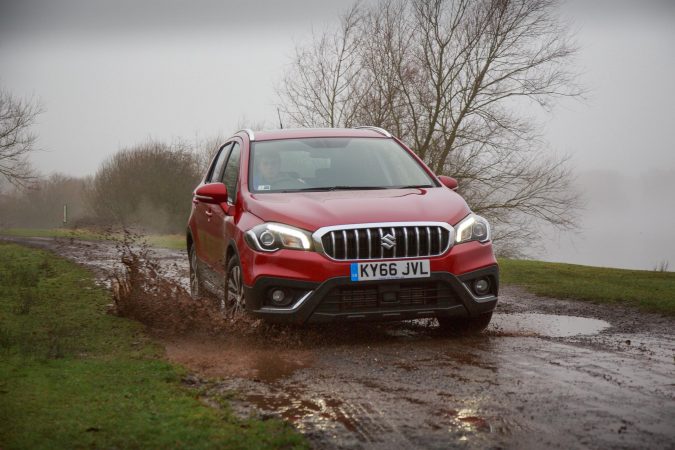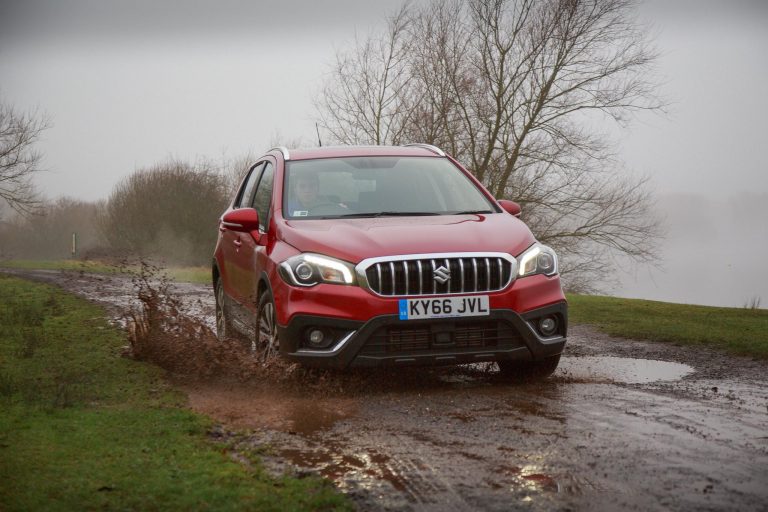 For 2017, Suzuki have given the S-Cross a much-needed update and facelift, and from the outside it all looks good. For starters, the aggressive new front end sports a bold, glossy, chrome grille and a set of updated, smaller, super bright LED headlights. All this fresh attention gives the car a more serious snarl to its face.
The sides feature a set of new 17″ alloys and shiny chrome-work along the windows for that extra flare.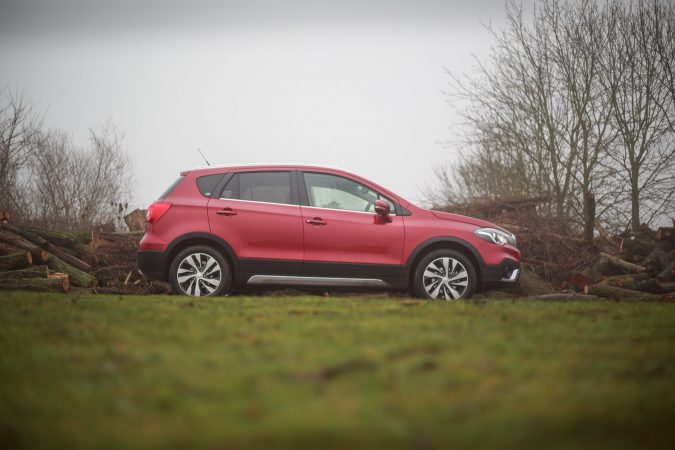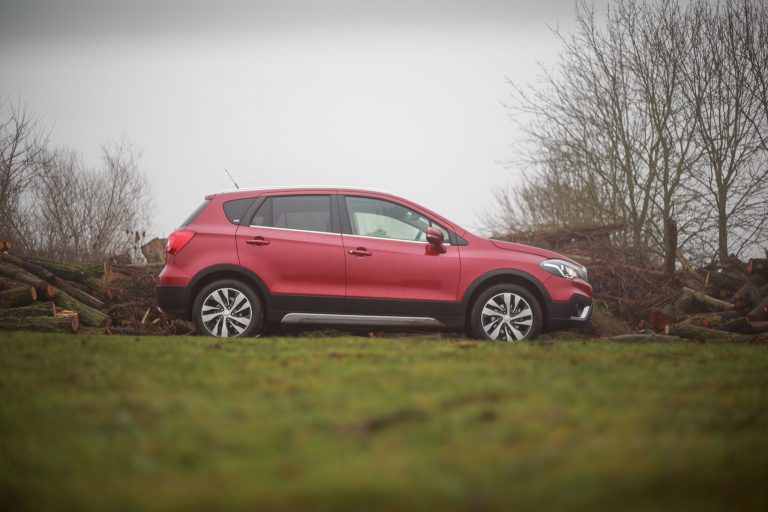 We tested the top-spec model, the SZ5 – which is powered by Suzuki's 1.4 Boosterjet (turbo) petrol engine. It's a very quiet powerplant most of the time yet pulls the car along nicely.
Price-wise, the S-Cross is great. You don't pay for the badge, starting at £15,000, and with an impressive array of standard equipment (adaptive cruise control as standard!) it represents a great budget crossover.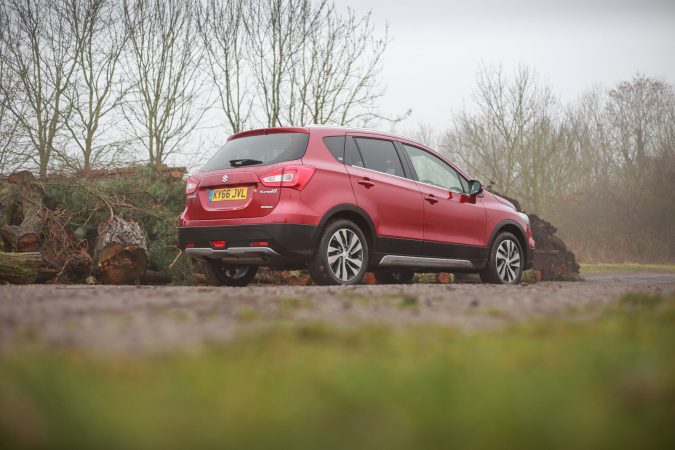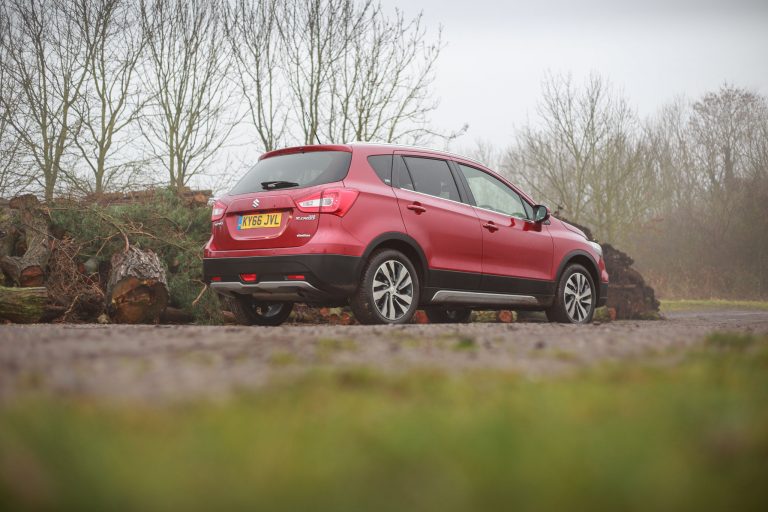 How Does it Drive?
The S-Cross is available with either a FWD or 4WD options. We tested the 4WD model, and let me tell you it was seriously impressive out on the road. The S-Cross rides 15mm higher than the old model, and the updated suspension setup is frankly genius. It provides a fairly firm ride, but it could be a lot worse. However, what it loses in smoothness it more than makes up for in composure. In the corners, body roll is minimal for a car of this height, and the steering is wonderfully direct.
Its agility in the corners is mainly due to the lack of weight this car carries. At around 1,200 KG, it weighs less than pretty much any other car in its class. But because of this lightness, when you inevitably hit any sort of pothole, you feel it. Larger bumps will unsettle the car slightly if hit while cornering.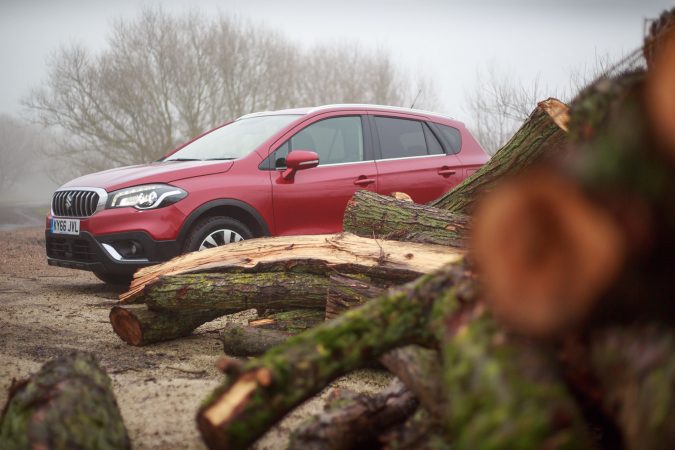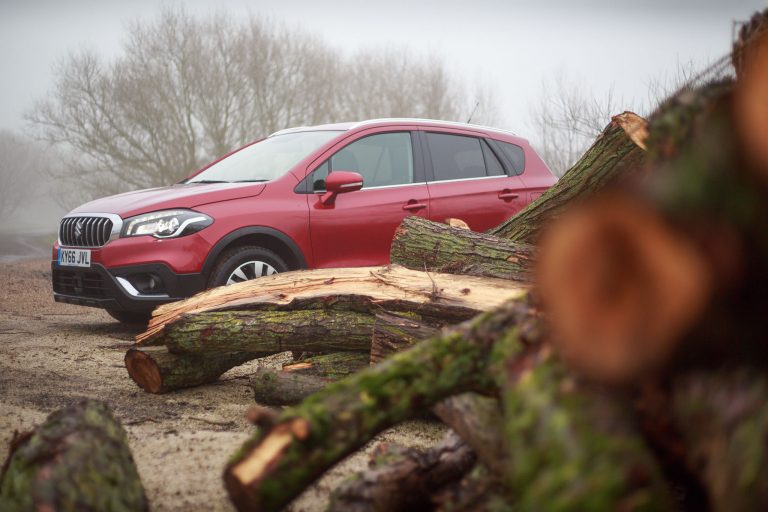 The gear shift isn't exactly what you'd call sublime; it's very notchy and a bit clunky, too. But for a simple family car and daily driver, it's adequate.
Behind the wheel – the seats, and the position they put you in is rather comfy, and everything from the wheel to the glovebox is within easy reach. You do sit fairly high up, but the S-Cross' tall waistline and sloping windscreen gives a much lower feel to the driver. Worthy of this article is also the pedal feel, clutch specifically. It's extremely light and doesn't travel far, which makes sitting in traffic much less of a chore.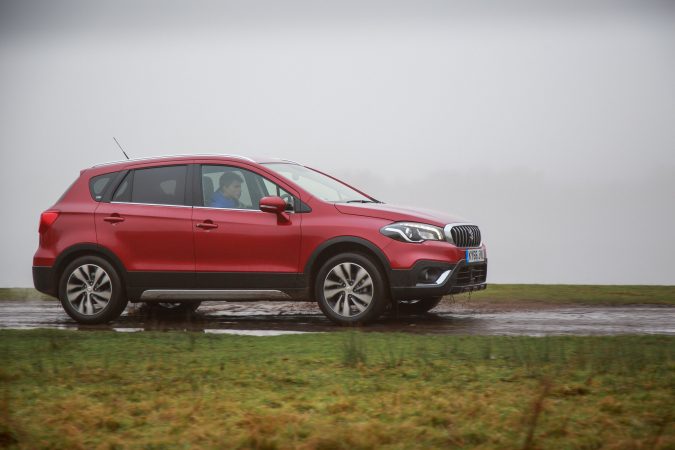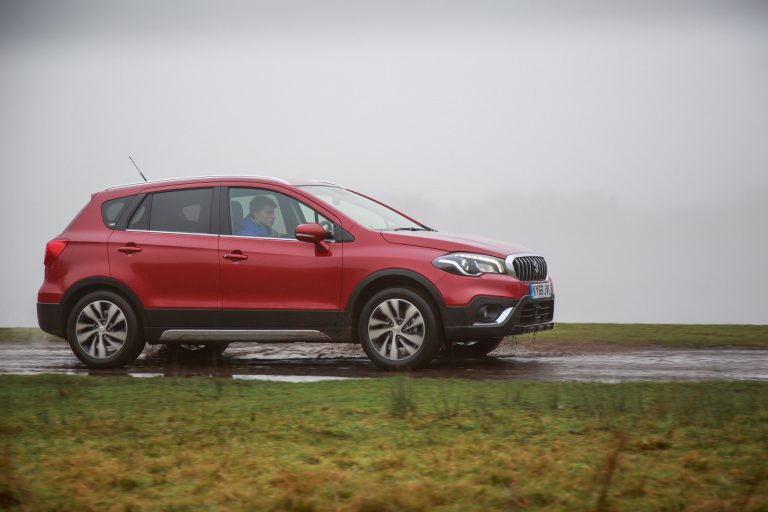 The 1.4 turbo petrol we tested proved to be a great engine. Once the turbo kicks in, it shifts the car along nicely, especially with that 4WD. Put it in in sport mode and you'll get a slightly more aggressive response too. But the real selling point with the driving experience is the S-Cross's cornering ability. In the twisties it really does feel like a much smaller car.
What's it Like Inside?
As far as interiors go, the S-Cross doesn't really inspire the imagination. There are a lot of black surfaces and a fair amount of plastic to make up everything. Saying that, it's all very functional. The controls are laid out where you'd expect to find them, and are easy to use from both the driver and passenger seat.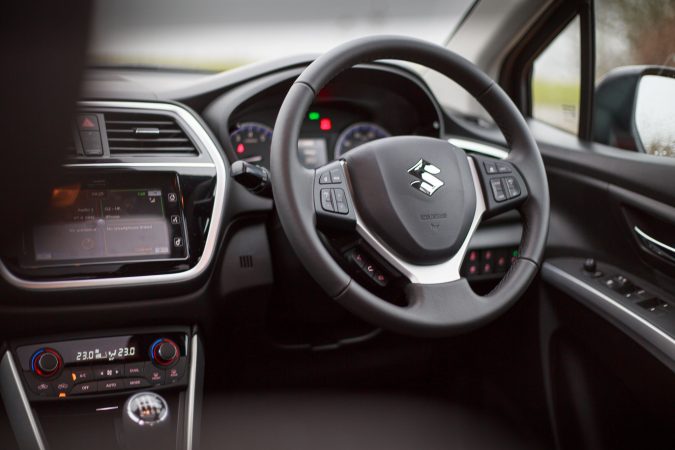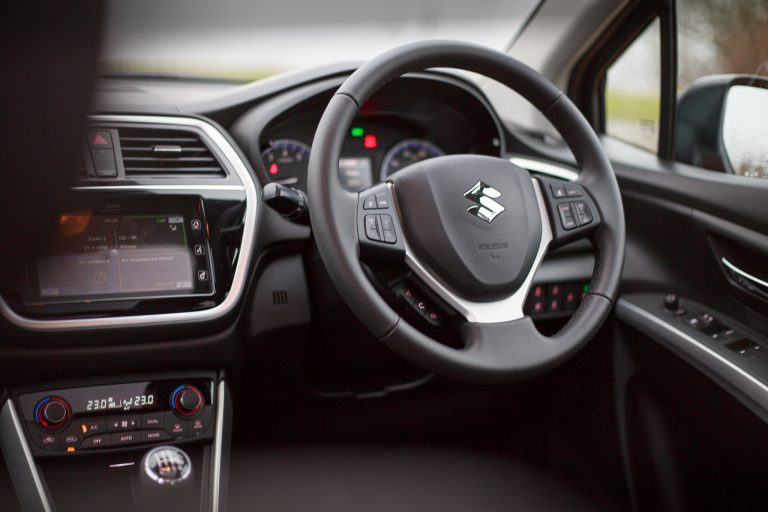 The same can be said for the infotainment unit. The 7″ screen displays everything clearly, and the menus are simple to navigate. The SatNav system is pretty good too – destination input tends to be hassle free and the navigation screen itself is very smooth, not laggy like we've seen in other systems. Connecting your phone in some cars can be a real headache sometimes, but in the S-Cross I'd done it within 30 seconds.
In front of the steering wheel you'll find a fairly dated-looking instrument cluster. I thought even for a brand new car, it does stick out. It doesn't feature any sort of depth or nice lighting styles unfortunately, which left me a bit disappointed. I forgave easily, thanks to the rest of the interior.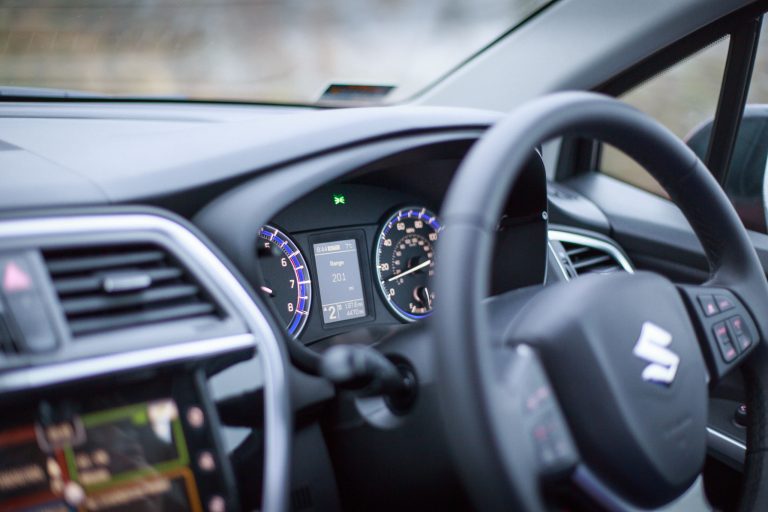 You won't be short on space in the S-Cross ever, I should imagine. (Unless you choose the panoramic sunroof option – in which case you'll be robbed of headroom in the back). At one point our SZ5 was carrying 4 fully grown adults along with a host of camera gear, yet it coped well. For the average family, it will be a very capable car.
The Experience
When the S-Cross arrived at Motor Verso, I was expecting a fairly standard crossover. After all, it was a Suzuki! However, after driving it for a week, my mind was changed completely. It is seriously practical, more so than anything else because of that 4WD system, and in the corners it's a fun car to be in, thanks to that new suspension.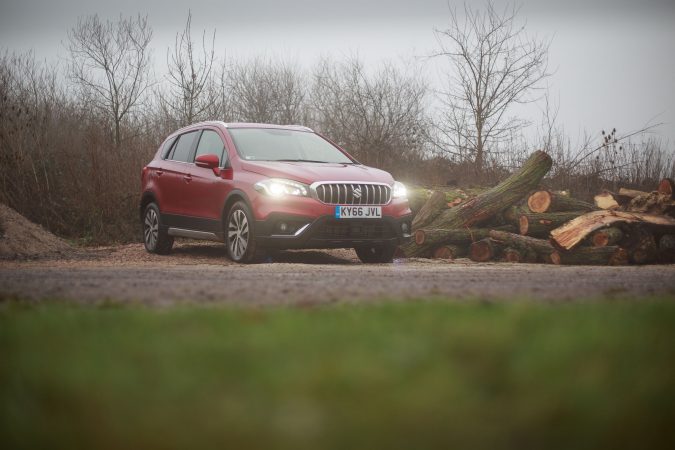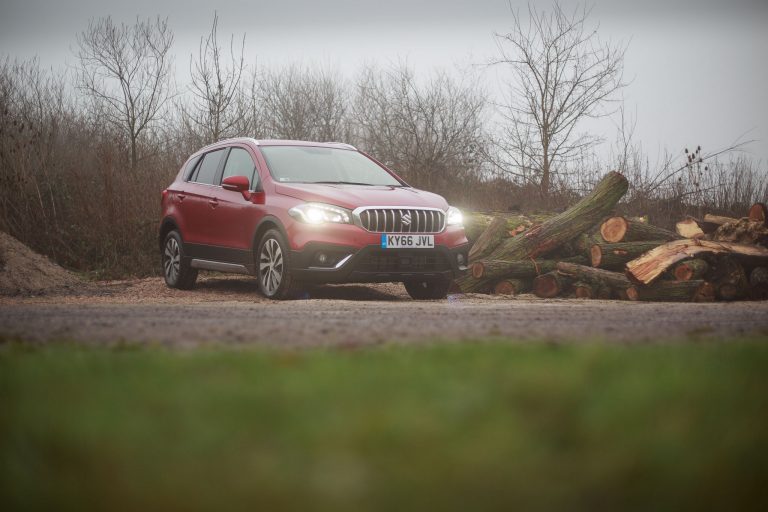 Verdict
Until now, nobody had really noticed Suzuki. But with the 2017 S-Cross that might start to change. I've been really impressed with the new crossover, and as a family car it will be perfect – ready for anything you could possibly throw at it. In an extremely saturated crossover market, it may be overlooked sometimes, but it certainly shouldn't be.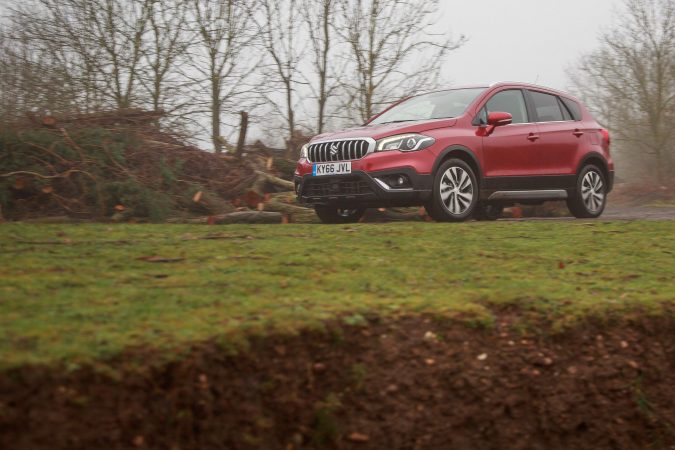 Motor Verso Full Review

Specification
2017 Suzuki S-Cross SZ5

Price: £23,279
Engine: 1.4 Boosterjet Turbo Petrol
Power: 140 HP
Torque: 220 Nm
Transmission: 6 Speed Manual
0-62mph: 10.2 seconds
Top speed: 124 mph
Economy:  50.4 mpg
CO2: 127 g/km
Author: Daniel Barnett