Driven: 2016 Fiat Tipo Hatchback Review
During December we were given the 2016 Fiat Tipo for a week! Below you'll find my thoughts on the newest Italian hatchback after a 2 day test.
What's the Fiat Tipo Hatchback all About?
The Tipo is Fiat's return to the family hatch market after what seems like an eternity. In its purest form, the Tipo is a comfortable and roomy hatchback with a price tag that's well below any of its rivals.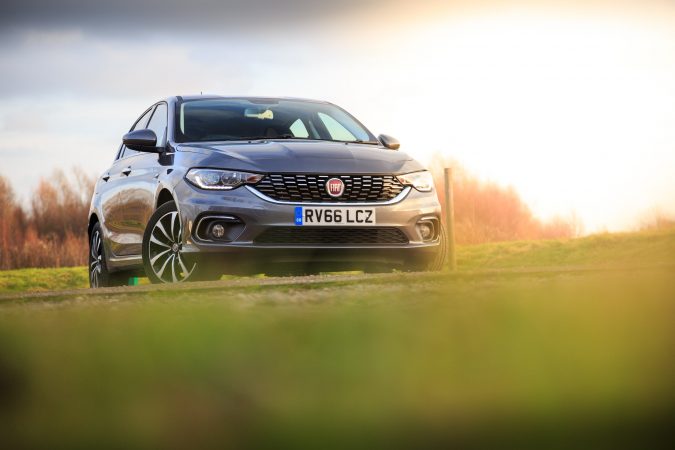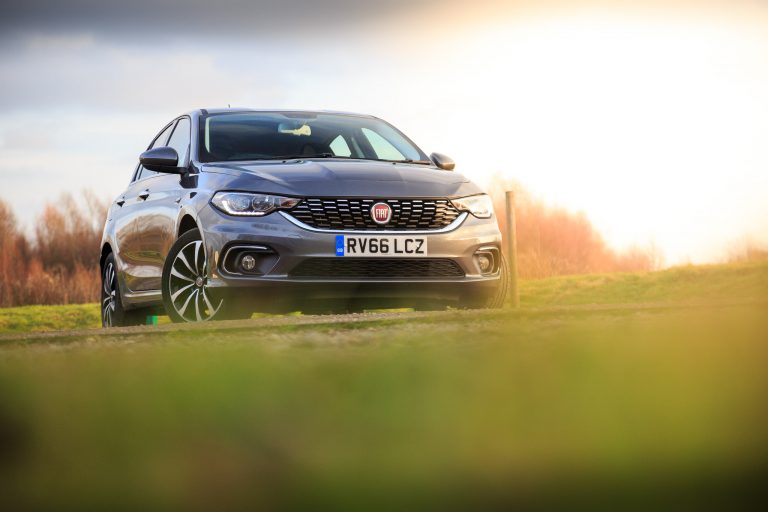 The Tipo's main selling point is its price tag. Where a car of a similar size from the likes of Ford or VW will set you back at least £16,000 – the Tipo in its basic form will cost, unbelievably, just shy of £13,000. And after driving it for a couple of days, I can tell you that this is fantastic value for money. While it may not contend with a Golf or Focus on the toys and gadgets side of things, you do physically get a lot of car for your money – being longer and taller than a Focus, the Tipo is no doubt a spacious hatchback, whether that be in hatch or estate form.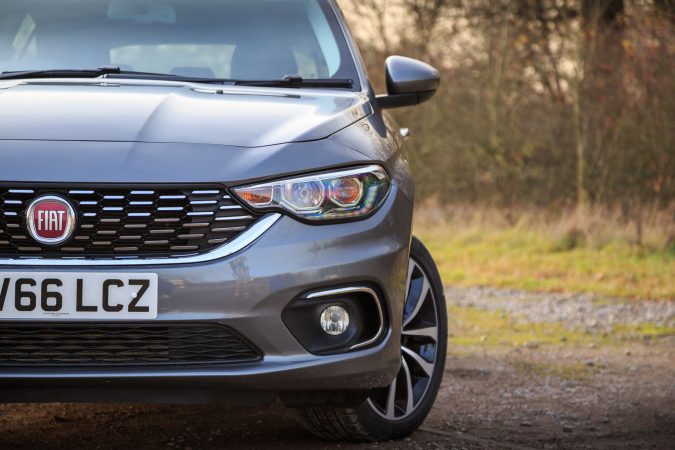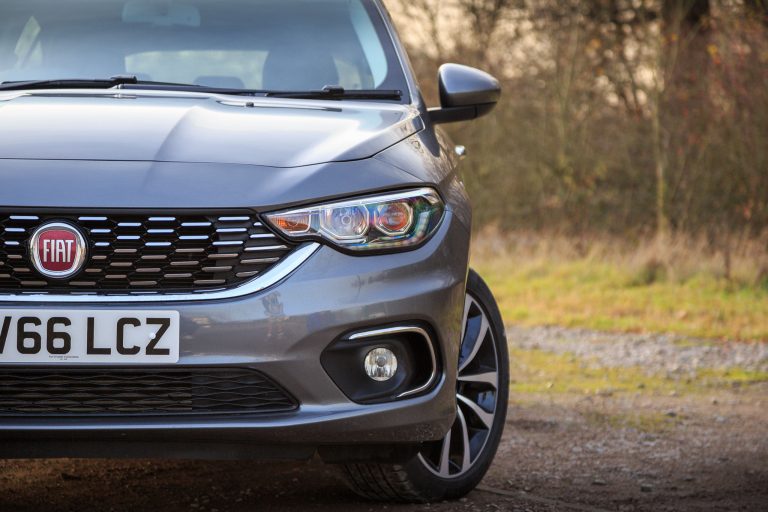 There are 4 main trim levels. Easy, Easy Plus, Elite, and the top spec being Lounge. Our Tipo was kitted out in Lounge spec, featuring daytime running lights and 17 inch alloys. Looking at the car, Fiat have given it a sleek yet subtle design with bold lines and a smart front end that has clear design queues stemming from the 124. A notable design point are the lines that flow over the bonnet up onto the roof, adding some flare and dynamism to the car's look and giving it a stand-out feature. All in all a handsome but understated machine, however it is refreshing to see a mid-size Fiat out on the road that isn't based on the popular 500.
How Does it Drive?
You can tell as soon as you set off that the Tipo is set up for comfort. The ride is extremely smooth and the soft suspension irons out all but the largest bumps. The power delivery from the 1.6 Multijet diesel engine is very typical of any turbo diesel, but it does pull immensely well even at low revs, making passing on motorways less of a chore and significantly reducing the amount of time you spend changing gear.
From the drivers seat you do feel very relaxed; the Tipo has a solid driving position and I had no issue being in the car for up to 3 hours or more at times. But because it's such a soft car, if you want to ever have fun, you may be disappointed.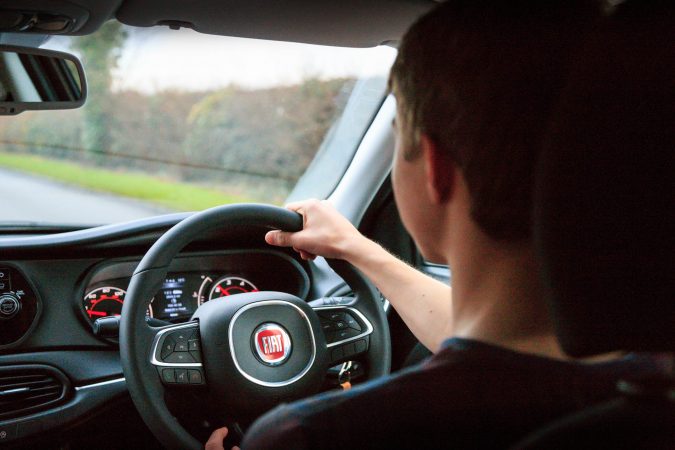 In the corners, the Tipo is no thriller. It tends to wallow and roll around, and it can feel a bit unsettled at times which isn't good. The steering is direct, but there isn't really a lot of feedback from the wheels due to dampening. But obviously the Tipo is not designed with back road hooning in mind, so take it away from the B-roads and into the urban jungle and you will be pleasantly surprised.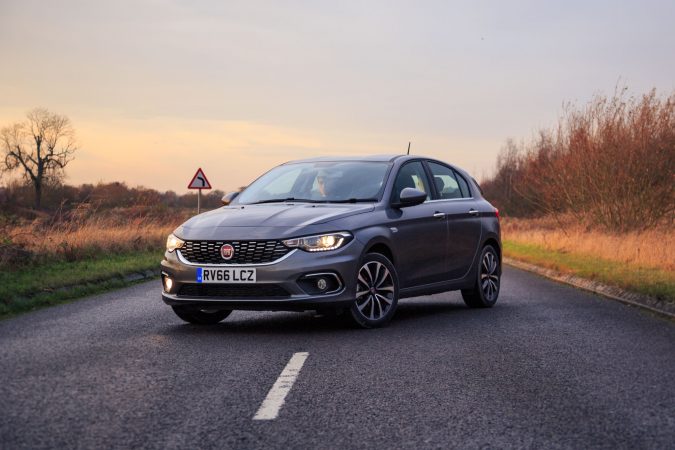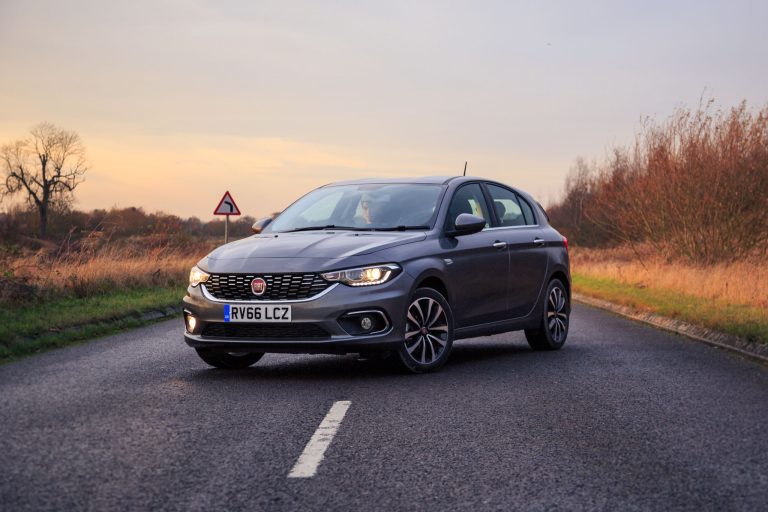 Driver visibility is excellent thanks to huge, almost van-like wing mirrors and, in part, the rear view camera which comes in handy when reversing. The 1.6 powerplant does a great job of getting you moving quickly if you need to, whilst retaining form and not throwing any occupants around too much.
What's it Like Inside?
From the drivers seat, initial thoughts are how accessible and simple everything is, and how snug you feel in the car. There are a lot of physical buttons which is nice and the eagle-eyed driver will notice the circular climate controls borrowed from an Alfa Romeo. In front of the steering wheel the Tipo shows two analogue gauges with a small digital screen between, which shows you all you need to know. The audio volume and cruise control can be accessed using the steering wheel along with a host of other options.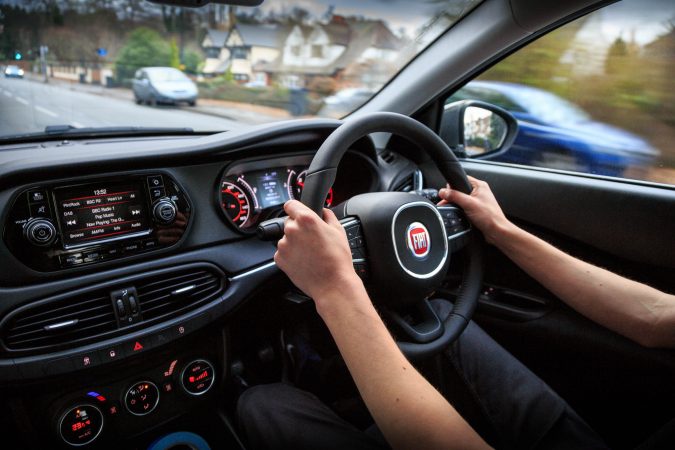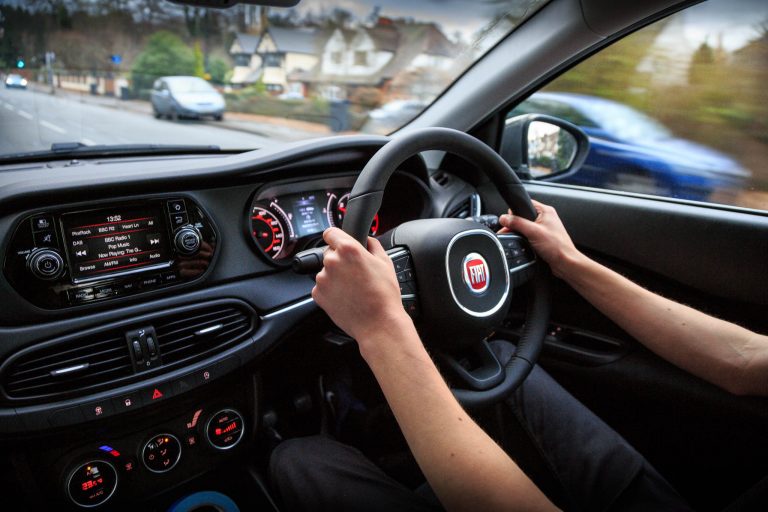 The centre console is dominated by the infotainment/navigation system, which is displayed on a small touch screen that even some phones will dwarf. However, it does its job and the menu systems are simple and straightforward to navigate. In between the front seats you'll see your shifter and surprisingly, a proper, manual handbrake lever.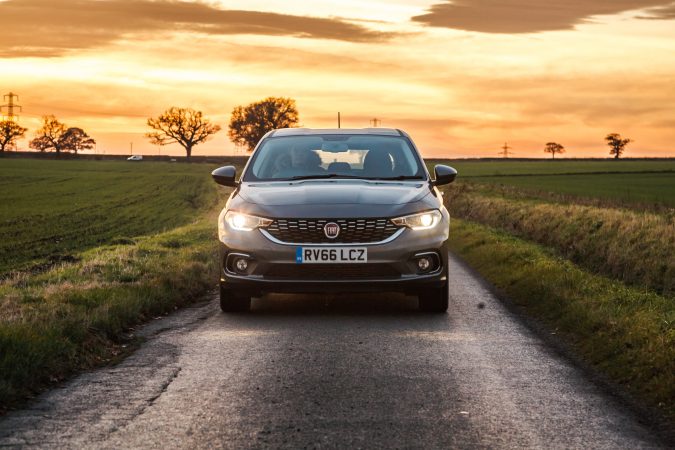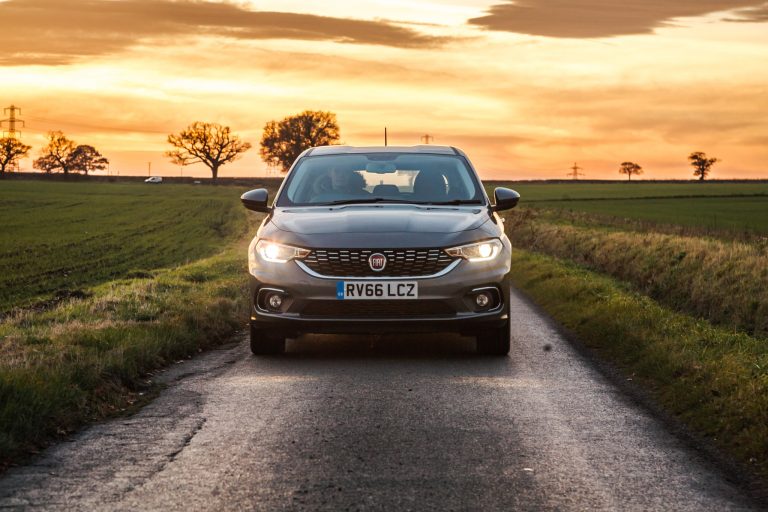 The interior is no doubt comfortable, but considering I had the top spec model I did feel like it was a bit under-par. Leather and heated seats, as well as armrests and tinted windows are all available but come as pricey options. There is also a slightly dated feeling in the cabin too, with the analogue dials, tiny touchscreen and mechanical handbrake contributing to this and setting the car behind its rivals.
The Experience
After driving the Tipo for a couple of days I was pleased with the comfort, room inside and overall subtlety of the car. It manages to provide a safe and comfortable driving experience with all the reliability and capability of a higher end family hatchback. The interior could be better, but it is extremely functional and would be easy to get used to.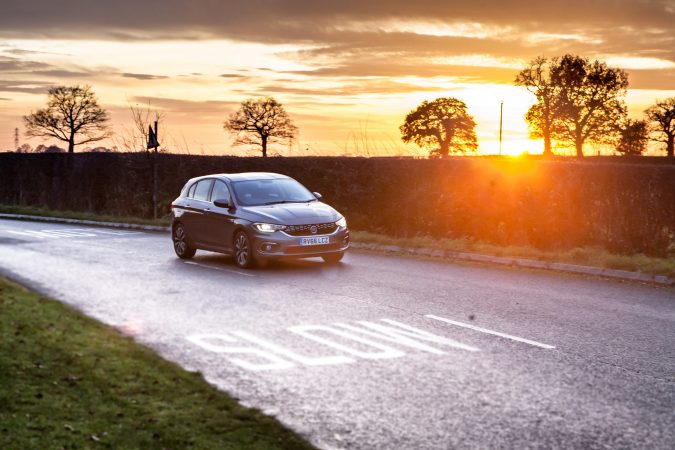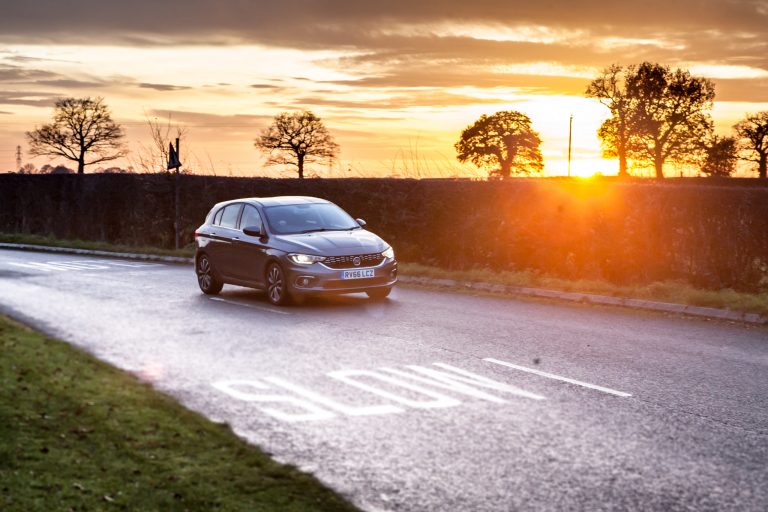 Verdict
Fiat seem to be widening their audience away from the 500 with the Tipo and the sporty 124, but with the interior not being up to scratch in this new hatchback, it could struggle to keep up with the ever-evolving competition. However, for a family hatchback and with the price tag of a supermini, you will seriously struggle to find better value for money in recent years. Because of that, the Tipo is a contender.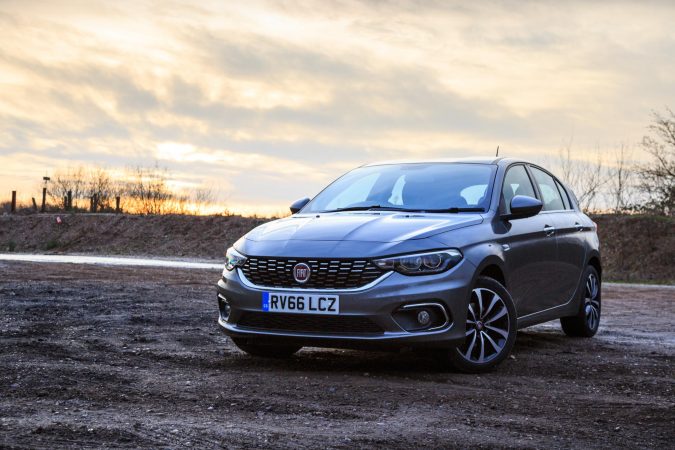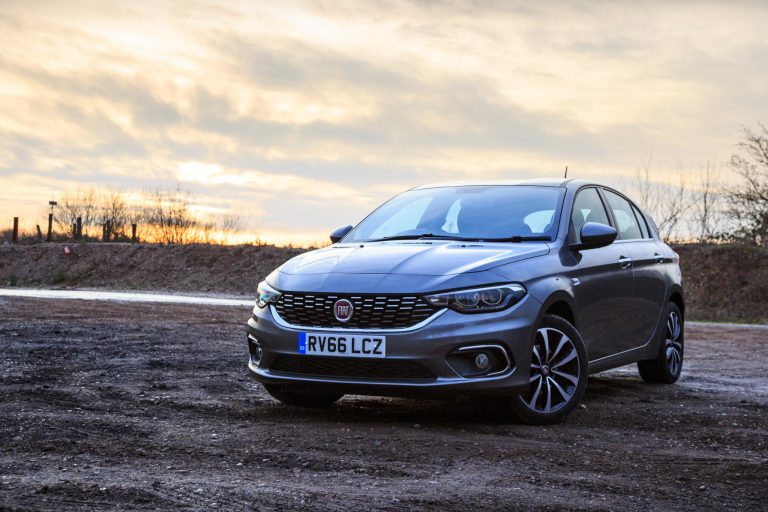 Video Highlights

Specification
2016 Fiat Tipo Hatchback

Price: £18,545
Engine: 1.6 Multijet Turbo Diesel
Power: 120 hp
Torque: 320 Nm
Transmission: 6 Speed Manual
0-62mph: 9.8 seconds
Top speed: 124 mph
Economy:  76.3 mpg
CO2: 98 g/km
Author: Daniel Barnett