Driven: 2017 Volkswagen Golf SE NAV Review
We got the chance to test out the latest 2017 Volkswagen Golf SE with their impressive 1.0 litre TSI engine.
What's the Volkswagen Golf SE NAV all About?
The 2017 Volkswagen Golf provides a very well refined and well-equipped car and the Golf SE Nav is the sweet point when it comes to the balance between cost and equipment.
The updates in the 2017 Golf include new front and rear bumpers, new LED DRLs and full LED rear lights. Impressively, on the inside, there is an option for a new gesture controlled infotainment system. It works nicely and looks very impressive with a large high-resolution screen.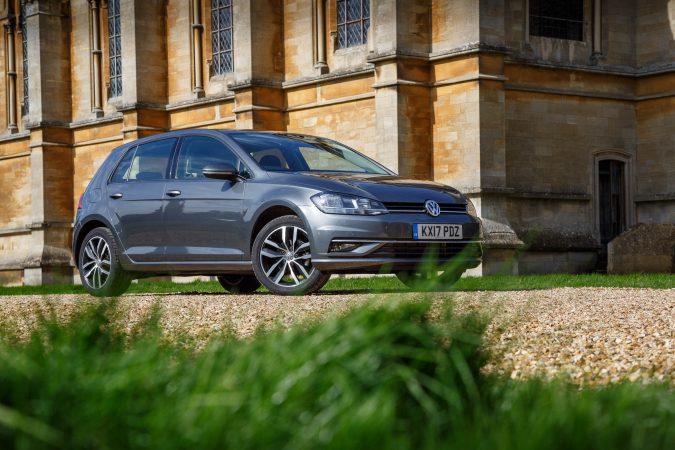 The SE trim includes rain-sensing wipers and an auto-dimming rear-view mirror, plus folding door mirrors with puddle lights. Also, there is adaptive cruise control, 16 inch alloy wheels, and front and rear parking sensors. The infotainment system will include Apple CarPlay and Android Auto. SE Nav brings Discover Navigation software into the same 8 inch display and VW's Car-Net. This latter offers real-time info on things like fuel prices at nearby service stations and the availability of car park spaces in your local shopping centre.
The Golf is powered by a 1.0 litre, four cylinder, turbocharged petrol engine that puts out 110 PS and 200 Nm of torque. The car can do 0 to 60 mph in 9.9 seconds and has a top speed of 121 mph. But the most impressive performance figures are that this car can do a combined fuel efficiency rating of 58 mpg and only creates 107 g/km of CO2.
How does it drive?
As ever, there are lots of engine choices when it comes to Golfs, but here we are specifically talking the smallest currently available – the 1.0 litre TSI petrol engine. Within the first few moments of driving the 1.0 litre, it had completely exceeded my expectations. The Golf SE Nav weighs 1,216 kg, yet this potent little engine moves the car around in a sporting fashion whilst maintaining great mpg figures.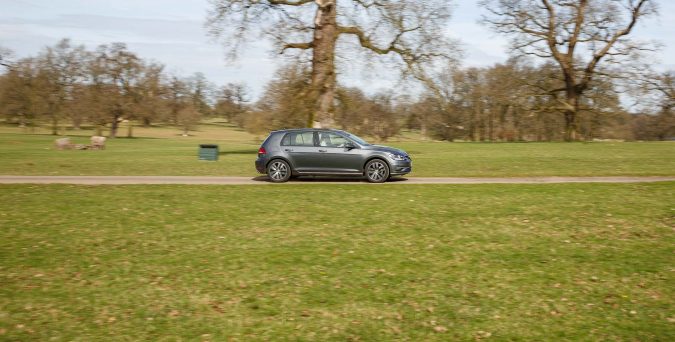 After spending a bit of time with the car it's clear the steering is excellently weighted, making both fast motorway driving and city centre parking a simple procedure. The feel of the gearshift has also been very well calculated and feels fantastic, even when matched with this pokey 1.0 litre engine.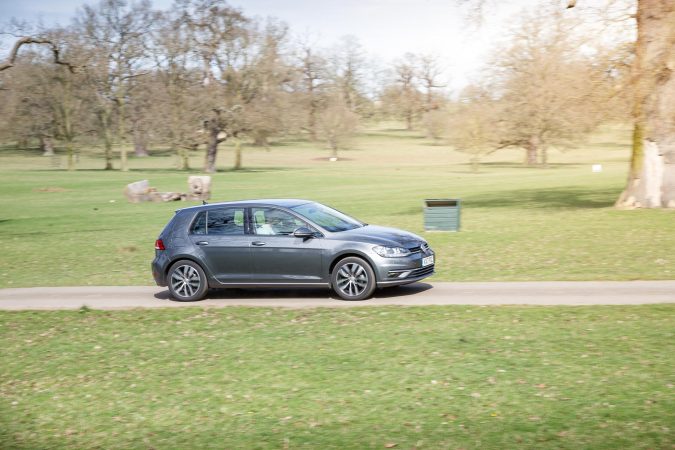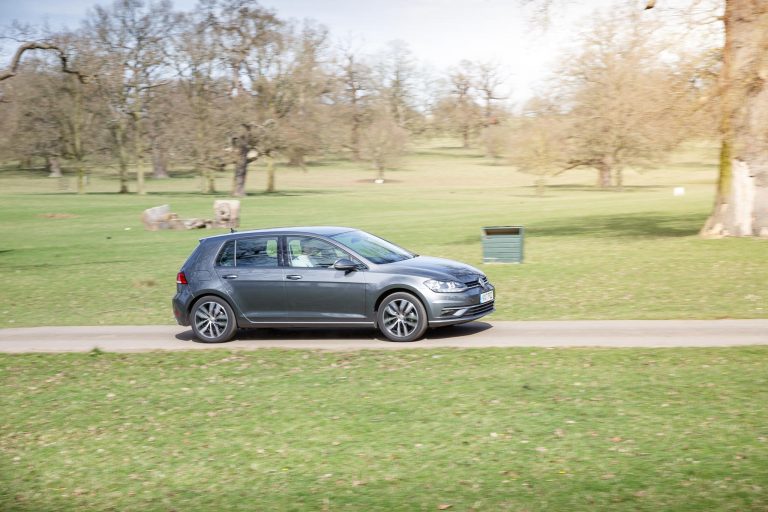 What's it Like Inside?
The Golf might not have class-leading interior space, but let's be honest, it certainly feels big enough inside. Volkswagen's Golf hatchbacks tick all the important boxes. It has plenty space for five passengers and the boot has a very useable shape too.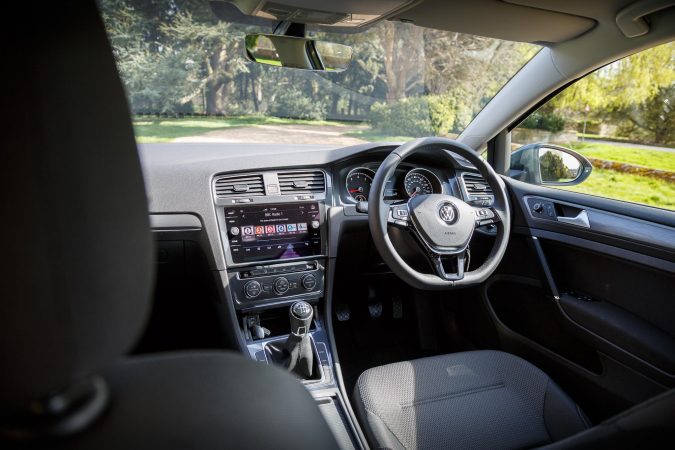 The Volkswagen Golf SE Nav provides VW's Discover Navigation as standard with an 8 inch screen to deliver Europe-wide maps. It also brings the Car-Net we mentioned above. The initial process of testing went fantastically and I think the larger screen gives a good premium feel to the interior of the car.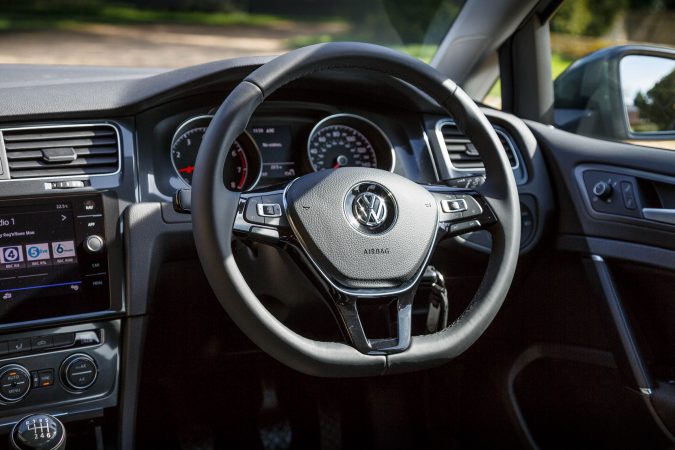 The Experience
The Golf 1.0 litre SE Nav offers a light and dynamic driving experience for the driver that emulates a more eco-friendly GTi drive. Driven with a bit of momentum, I am sure you can have just as much fun.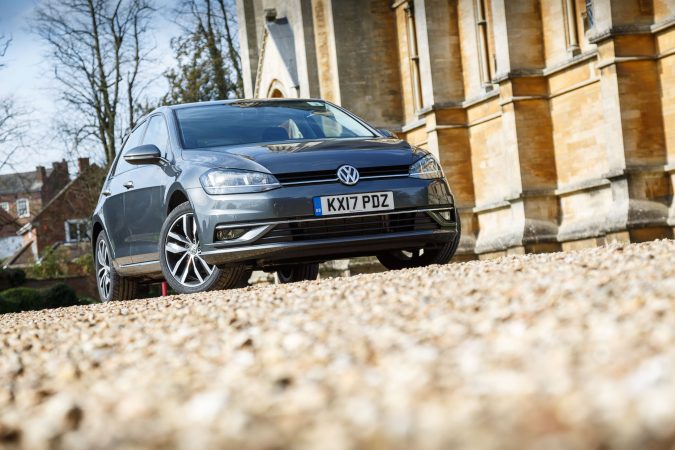 Verdict
Cars like the VW Golf SE 1.0 litre are positively a milestone in the car manufacturing industry. How is it possible that for around £20,000 we can purchase a super practical, well built, properly efficient hatchback that is still fun to drive and has the latest example of quality technology packed in? Whether you are a looking at the Golf for fleet or as a personal purchase, this car won't fail to meet your needs.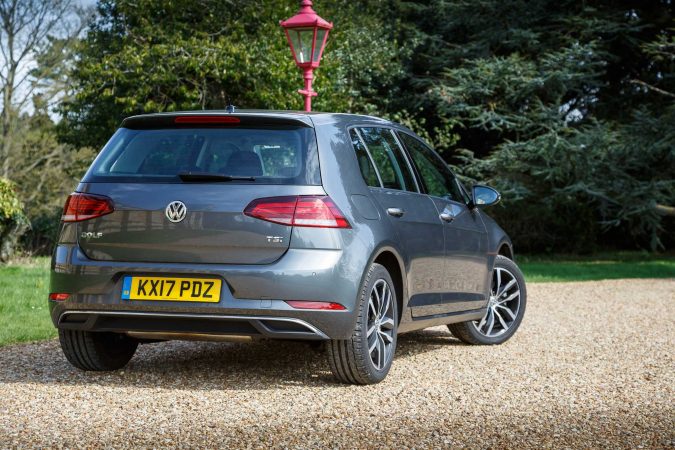 Video Highlights

Specification
Volkswagen Golf SE Nav 1.0 TSI
Price: £18,885
Engine: 1.0-Litre Turbocharged
Power: 110 PS 
Torque: 200 Nm
Transmission: 6 Speed Manual
0-62mph: 9.9 Seconds
Top speed: 121 mph
Weight: 1,216 kg
Economy combined: 58 mpg
CO2: 107 g/km
Author: Paul Hadley