Driven: 2017 SEAT Ateca Xcellence Review
Here at Motor Verso we recently tested SEAT's new, and first SUV – the 2017 SEAT Ateca Xcellence.
What's The SEAT Ateca Xcellence All About?
The SEAT Ateca is SEAT's first venture into the world of SUVs and crossovers – and if you think you've seen it before, you aren't totally wrong.
Being owned by VW, SEAT's cars hold a lot of similarities with the German giant's fleet – so the Ateca is basically a face lifted Tiguan. Sharing platforms between manufactures is common these days, and the Tiguan is a solid starting point – so the Ateca already has a lot going for it.
Starting with the outside, the Ateca really holds it own. For starters it's already a lot shoutier than it's German cousin, being offered in a range of colours more lively than the VW, and in this bright Passion Red it really stands out in a crowd.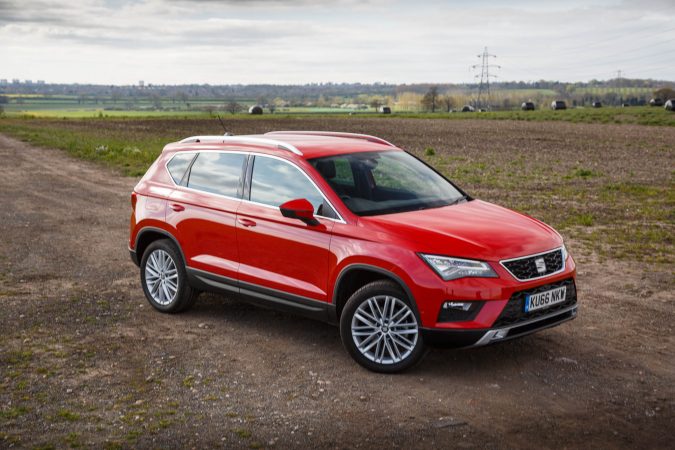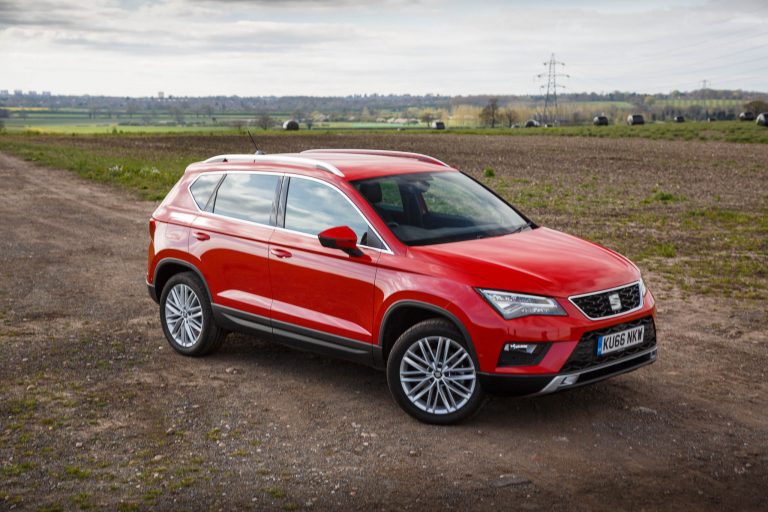 At the front, the car is unmistakably SEAT thanks to the sharp headlights with integrated daytime running lights, prominent fog light surrounds and large angular grilles. Along the sides run long bodywork feature lines, and the whole thing sits on a set of 18″ performance alloy wheels.
Our test car is the range-topping Xcellence trim, and with this level you get extra features on the outside such as aluminium roof rails, full LED headlights, chrome window surrounds and front and rear silver bumper scuff guards. At the back there's a set of large horizontal LED tail lights, and a sweet twin-exit exhaust pipe.
Overall the car looks solid, and has a commanding and broad stance on the road. All good in the looks department.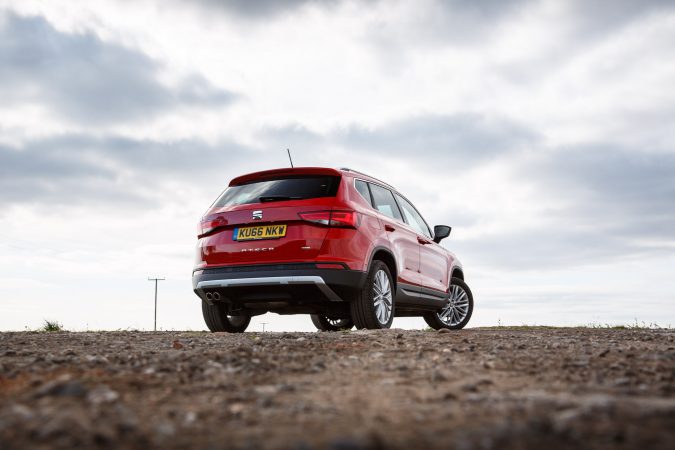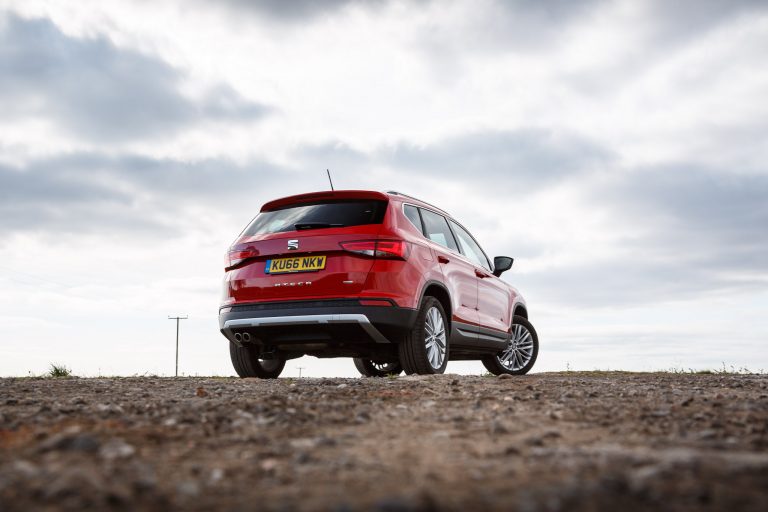 The SEAT Ateca range comes with either petrol or diesel engines giving you power ranging from 113hp all the way to 187hp.
This Ateca is fitted with the 2.0 litre TDI diesel engine, mated to a 6-speed manual gearbox, producing 148 hp and 340 NM of torque. Having this drivetrain means 0-60 in 8.7 seconds and a top speed of 122mph, with emissions being 129 g/km of C02 and a respectable 55 mpg.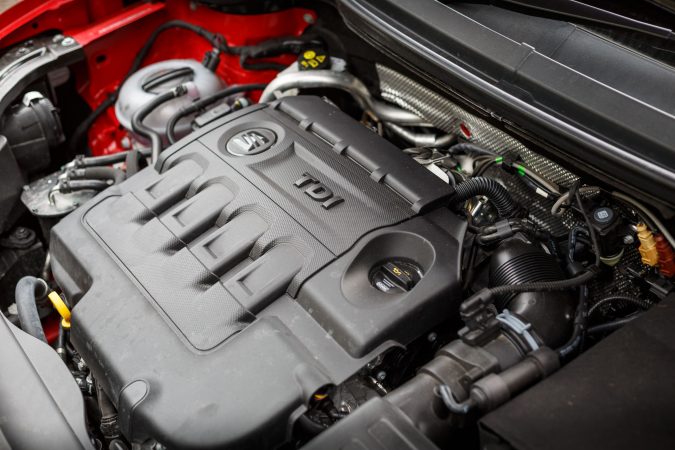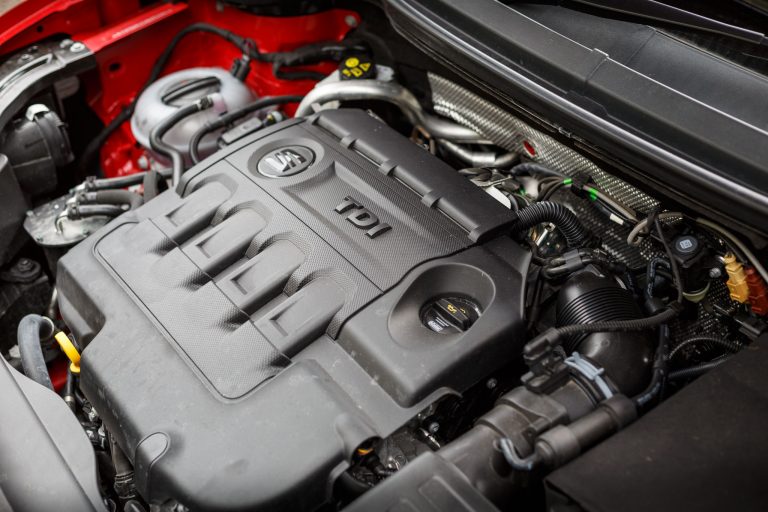 For an Ateca like ours, in top spec trim, it'll cost you £27,960 which is a lot but stick with me. Base spec models such as the S start from only £18,000, but we'd recommend going for a mid-range model, as with a few options you'll be looking at around £20,000 for a good looking car with a lot of kit of which I will explain further later.
How Does It Drive?
On the road, the Ateca is a lot better than you would imagine. SEAT's cars tend to be more 'sporty' versions than those of VW, and are usually aimed at a younger audience. From the driving seat, boy can you tell. Starting with the engine, when you want to get moving quickly it will deliver in typical diesel fashion by giving you a good shunt forwards with all that torque.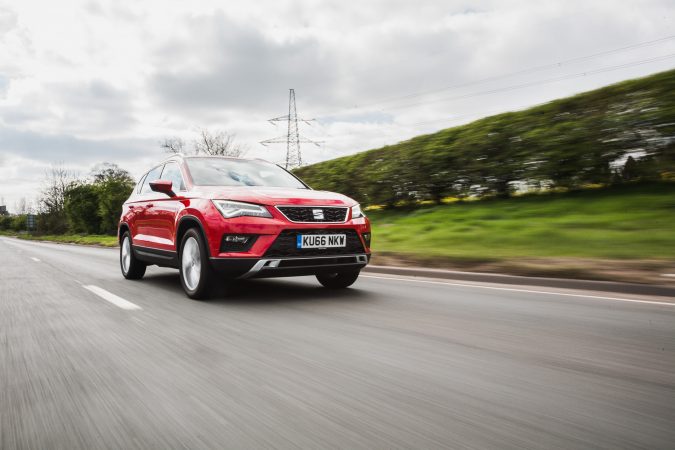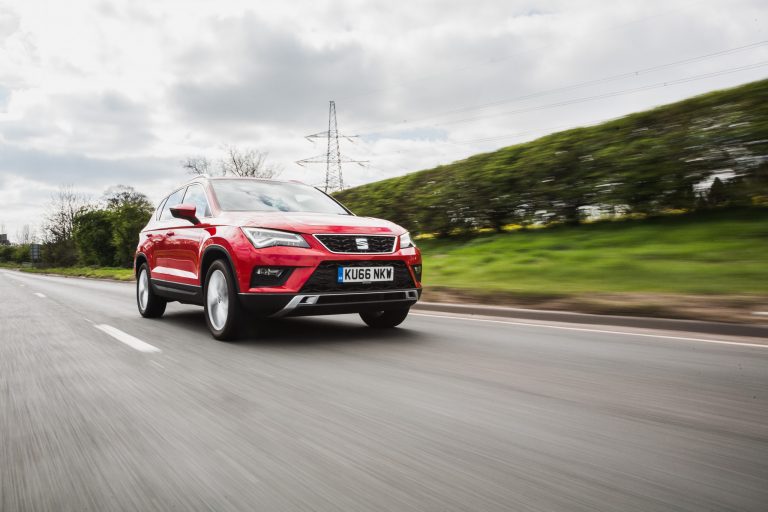 The driving seat itself is also a very pleasant place to be. The position of the wheel and pedals are easy to get just right for you, thanks to the wheel and seat being fully adjustable to suit. The wheel feels very nice in your hands being wrapped in soft touch leather, and behind it you have a clear and visually appealing instrument cluster. Visibility isn't an issue either thanks to the high driving position, large windows and relatively skinny A-pillars.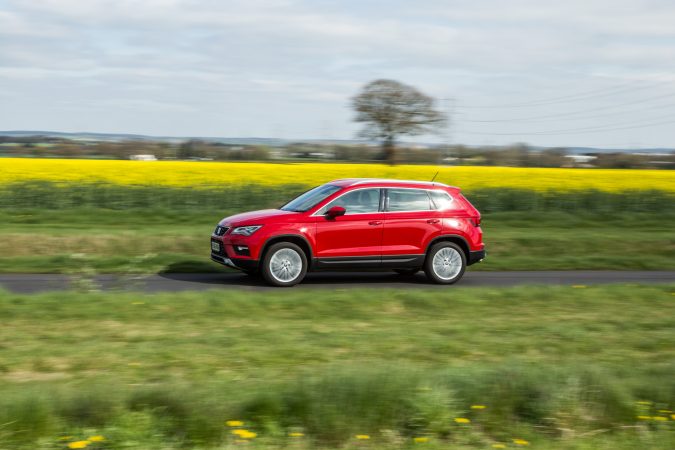 At higher speeds it is very capable. On motorways the engine is quiet, barely audible in fact, and the cabin is very relaxed thanks to insulation from wind noise and road noise. Overtaking is no issue either, just drop down a cog, indicate, and the engine will effortlessly carry you past traffic.
Surprisingly for an SUV, where the Ateca really shines is in the corners. The suspension setup is more sport orientated so the ride is slightly harder than other SUVs, but the consequence of that is the feel of a much smaller hatchback. The car stays remarkably level in the bends, no matter your speed.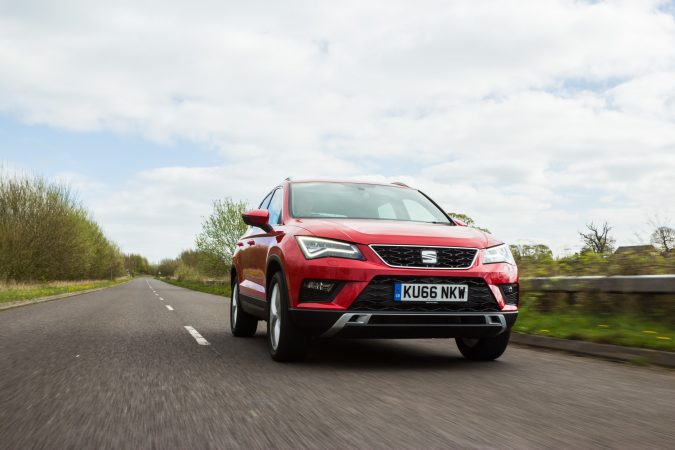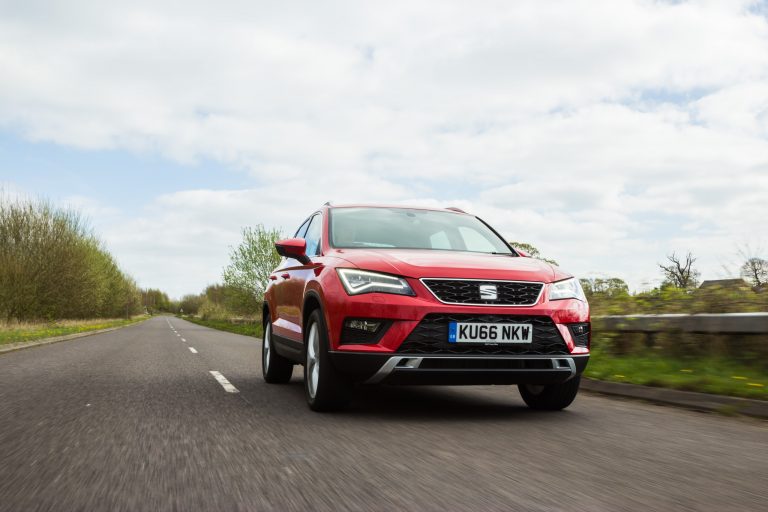 The Ateca comes with a crazy amount of tech, and a chunk of that is driving aids. Our car has lane assist, drowsiness recognition, and SEAT's Front Assist System, including City Emergency Braking. This system will detect a possible collision and after warning the driver, will apply the brakes if necessary. Clever stuff.
A significant piece of tech can be activated by pressing a little button underneath the infotainment screen with a little 'P' and a steering wheel on it. Hitting that turns on park assist, whereby using sensors mounted all around, the car can recognise a space (parallel or bay), and with you working the pedals, steer itself into it.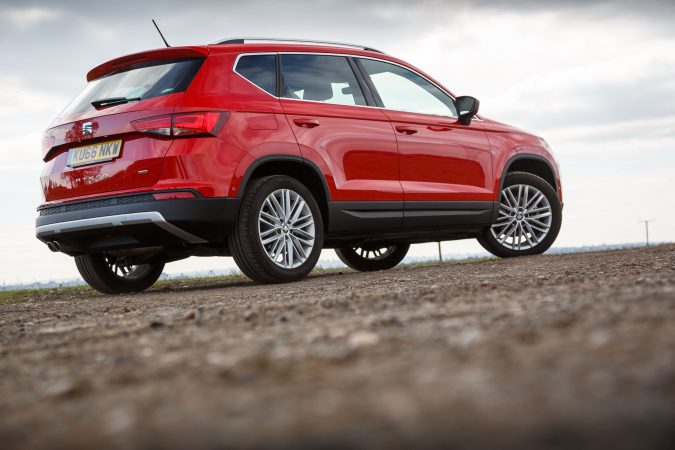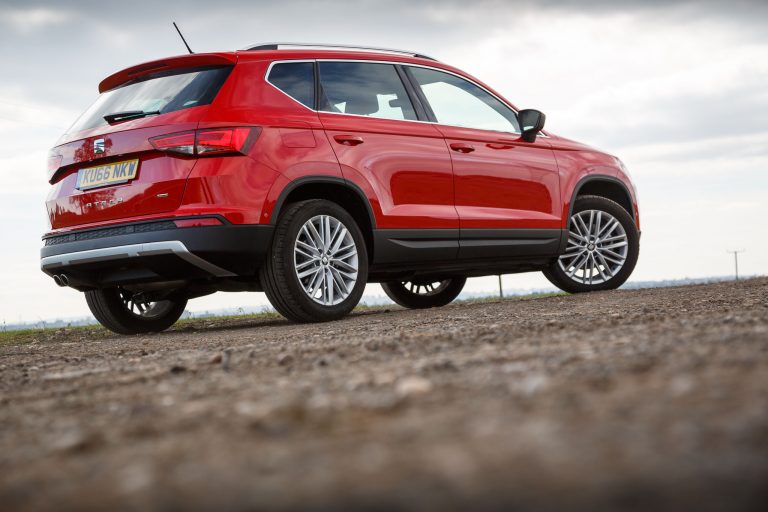 We tested it in a very narrow bay space and were massively impressed after the Ateca navigated itself in with no issues. It was a bit slow, and honestly it would be quicker to just park yourself, but for a tricky situation it could come in handy.
Even so, it's a mind-blowing bit of technology – which until recently has only been seen on very premium, very expensive cars. So to see it in an affordable family SUV is fantastic.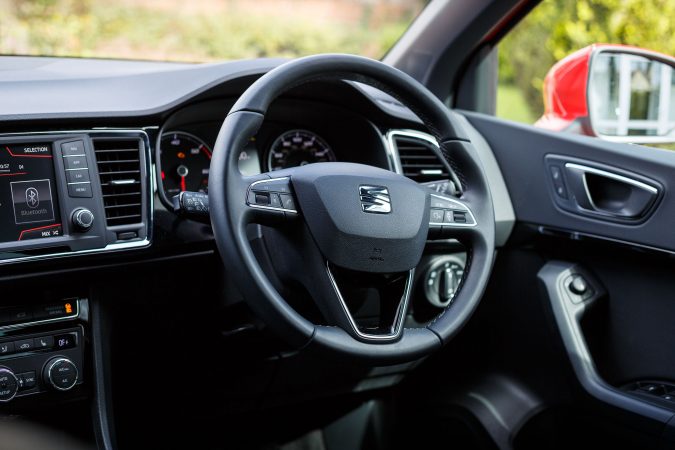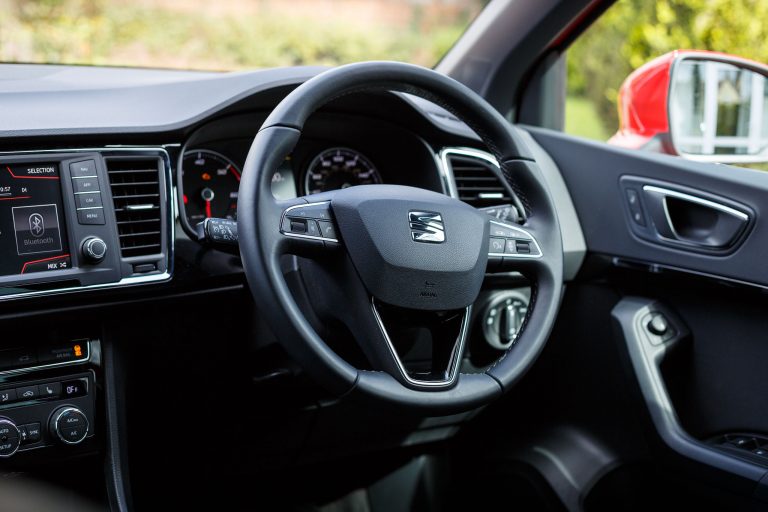 What's good though is that none of this is too intrusive of the actual driving experience in the Ateca, which I really like. I enjoyed the feeling of knowing the car had all these aids should I need them, but if not, then they are merely in the background.
What's It Like Inside?
Inside the Ateca is where I was really impressed. In Xcellence trim our Ateca is properly packed with tech.
At the centre of it all sits a brilliant 8″ touchscreen infotainment system. It features an incredibly responsive screen, and just below it there's a proximity sensor allowing gesture control – controlling certain functions in the system just with hand movements. Pretty cool.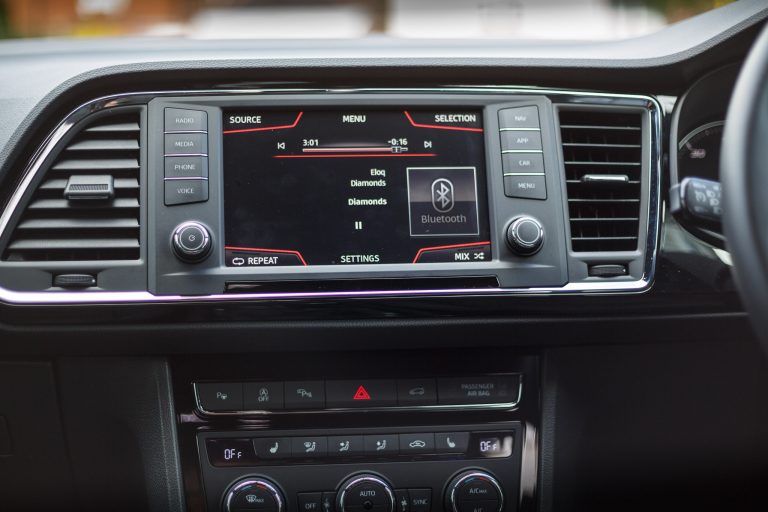 The system also features DAB radio, sat nav, voice control and full bluetooth connectivity. Along with that you can connect almost any phone via Apple Carplay, Android Auto or MirrorLink.
Hit the 'Car' button, and you can view multiple screens that give you live driving data like economics, G's, accelerometer and other various telemetry. Not essential, but cool nonetheless. All the menus in the infotainment system are easy to navigate and I had no issues with it.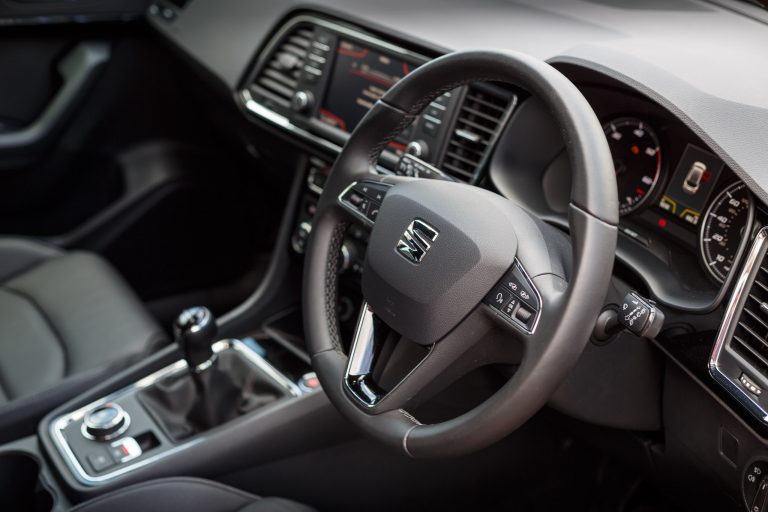 Under the main screen you'll find a simple layout of all your cabin controls like dual zone climate control, heated seats and airflow controls. Behind the wheel sits the instrument cluster, and between the dials a colour LCD screen capable of showing many functions, from navigation all the way to range.
In our Xcellence trim the cabin is laid with leather throughout, and the surround surfaces are covered mainly in soft touch materials which means better insulation and a genuinely premium interior. There are a few hard plastics to be found lower down in the footwells, but that really isn't an issue.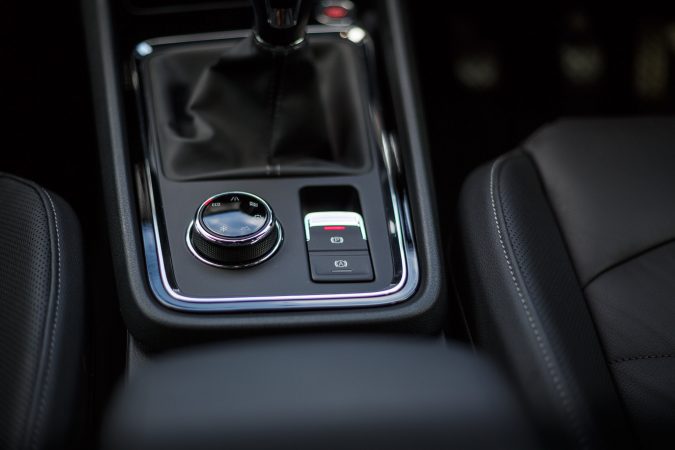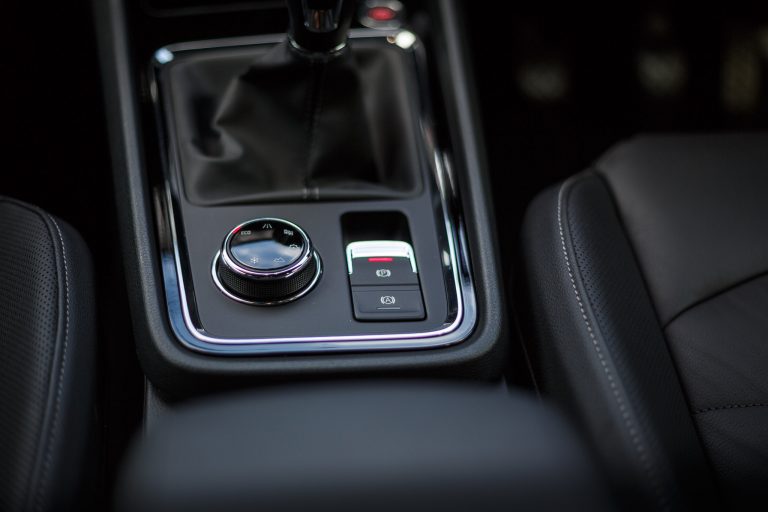 In the front, both the driver and passenger have plenty of head and leg space, with both front seats being heated, and height adjustable. Along the rear bench, even with 3 passengers there is plenty of room and the seat position is very comfortable.
Further back to the boot, the Ateca holds 510 litres (485 for the AWD models) which is a little less than the Tiguan thanks to being slightly shorter, but still beats a Nissan Qashqai by over 50 litres.
The interior of the Ateca really is a pleasant place to be, and having all the kit with most of the trim levels, it's a fantastic package to be using every day.
The Experience
In terms of driving, the SEAT Ateca provided a surprisingly involved experience. Thanks to that stiffer suspension, the handling capabilities are catapulted above and beyond its rivals. And when it comes to everything else, the SEAT really, really proves itself as a serious contender in the growing crossover/SUV market. The sweet point in the range has got to be the SE or SE Technology trims. These will provide you with all the tech you'll ever need while not breaking the bank.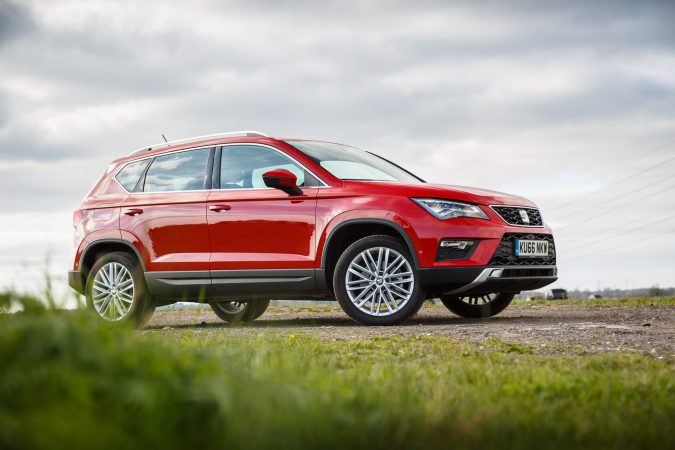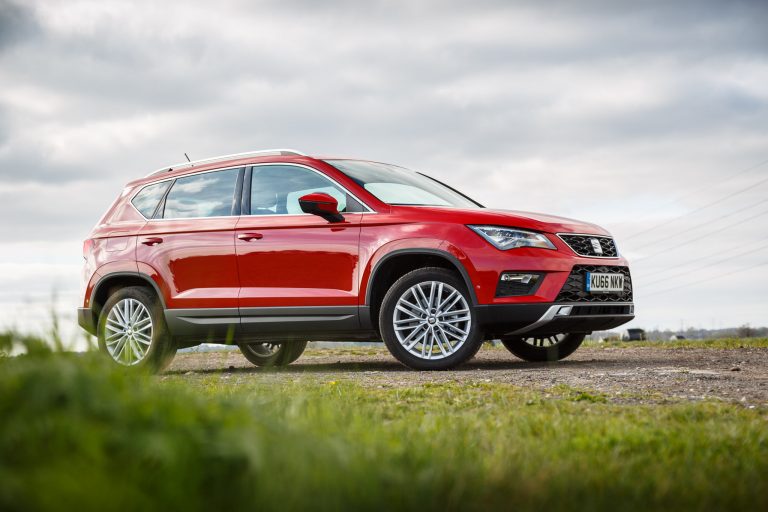 Verdict
Honestly, I was quite sad to see the Ateca go after a week. I really enjoyed the entire experience of driving and living with it, and I'm a huge fan of the styling, performance and the handling is enough to surprise anyone. And not forgetting all that tech – it's pretty futureproof too. For SEAT's first attempt at an SUV, they have really hit a home run with the Ateca.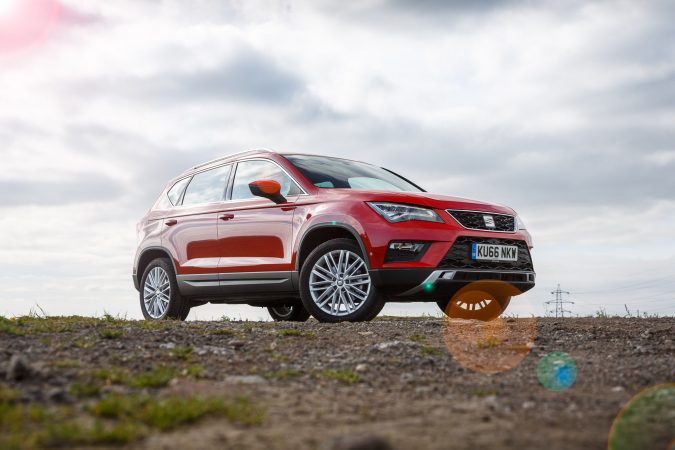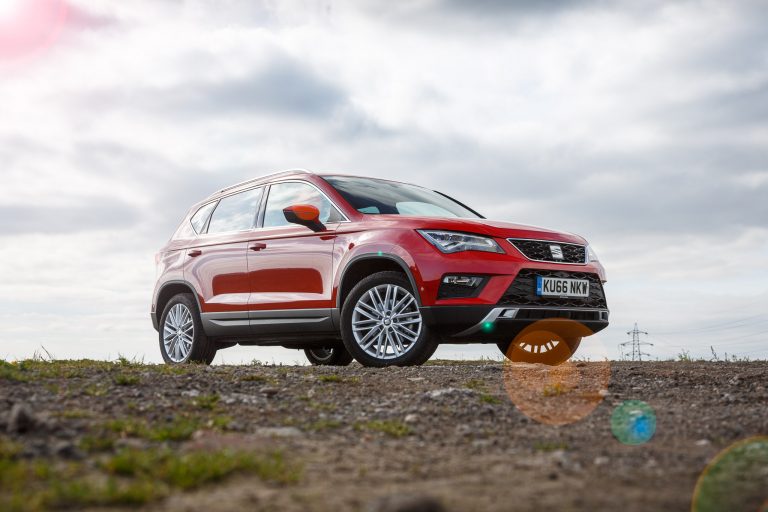 Video Review
2017 SEAT Ateca Xcellence

Price: £27,960
Engine: 2.0L TDI turbo diesel
Power: 148 hp
Torque: 340 Nm
Transmission: 6-speed manual
0-62mph: 8.7 Seconds
Top speed: 122 mph
Weight: 1,349 kg
Economy combined: 55 mpg
CO2: 129 g/km
Author: Daniel Barnett