2017 Volvo V40 D3 Review
I spent some time with Volvo's small and sensible family car, the Volvo V40 D3 – here are my thoughts on it.
What is the Volvo V40 D3 All About?
Volvo is gaining a lot of traction lately for making high-quality, appealing and most of all competitive cars. Despite this, I still think Volvo is under-appreciated in the modern world, where the Germans, French and Americans dominate a huge chunk of the market.
Taking this into account, Volvo made the V40. A small, sensible family hatchback. While the V40 isn't exactly new (it was originally the estate variant of the S40), it has received major updates.
One of the most obvious changes comes in the form of aesthetics. Instead of a boxy, practical estate, the V40 now touts a stylish, ultra-modern 5-door hatchback look. The V40 D3 was made to appeal to a wider, livelier and more energetic audience – the question is, does it work?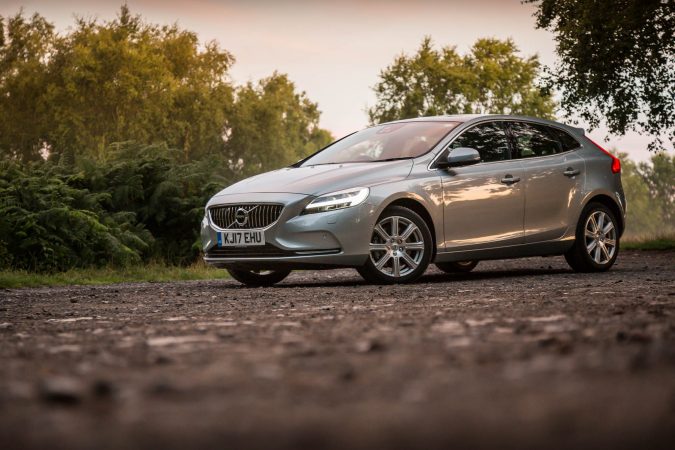 From this photograph alone, you can tell Volvo has come a long way in terms of exterior styling. Given Volvo's reputation for making robust, geometrically-shaped cars, their contemporary design language is a huge breakthrough.
Our Volvo V40 is very conservatively specced, decked out in a suave muted metallic 'Electric Silver'. Volvo also decided to go with simple, good-looking 17″ 'Sarpas' alloys. Overall, the new V40 has a mature look that keeps things modern. The rear of the car is unique, and brand defining by now.
One of the biggest draws for anyone buying a Volvo is their intriguing engines, and the engine in this one looks strong. Powering this V40 is the 2.0-litre turbocharged inline-5 'D3' diesel engine. It puts out 150 bhp and 320 Nm of torque.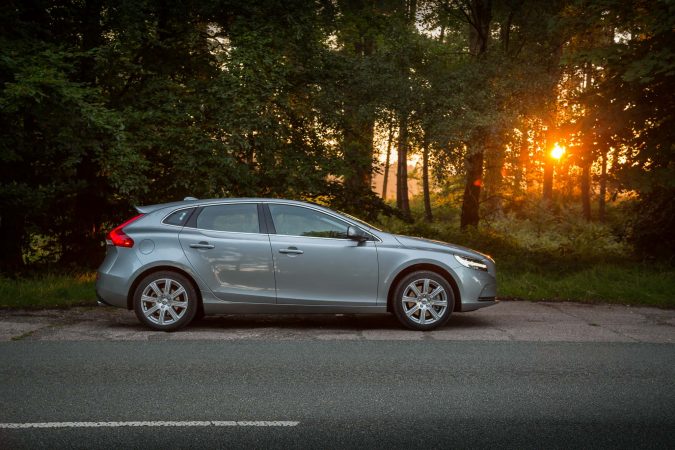 To deliver the power in our V40, we had the 6-speed automatic. Nothing groundbreaking here – it sends power to the front wheels. This pushes the V40 D3 from 0-62 mph in 8.5 seconds, and onto a top speed of 118 mph.
The V40's D3 engine boasts pretty impressive economy figures. It can manage 68.9 mpg combined and puts out just 109 g/km of CO2 in the process.
How Does it Drive?
While this is a very new Volvo, it's still partially based on Ford's C platform. This means that the new Volvo V40 D3 still shares certain parts with the much cherished Ford Focus.
The turbodiesel found in the new V40 is impressive. It makes peak torque from just 1,500 rpm. Throttle response is spot on, and acceleration occurs at the snap of a finger. While the 8.5 seconds' sprint time may seem sluggish in today's standards, the D3's flat torque curve makes up for it.
With this much torque on tap, overtaking is also a breeze. It's a quite mindless throttle mashing endeavour. Even being a 5-cylinder diesel, it's smooth too, singing a unique warble. Idle, it's identifiable as a diesel though, but rev it out and it does sound pretty good.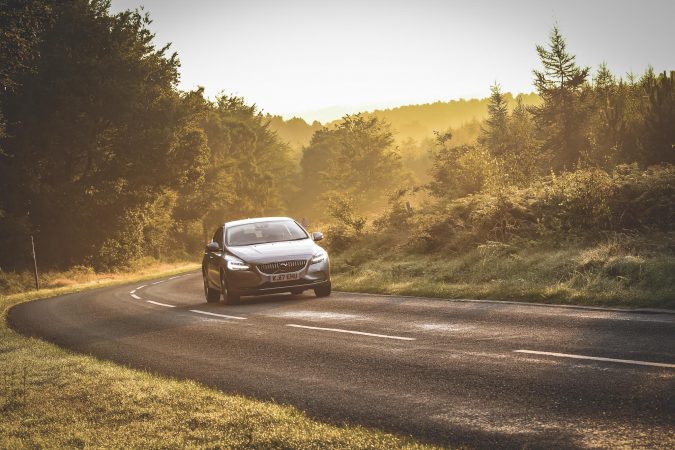 Now, while the V40 shares the platform from the Focus, I doubt the chassis engineers wanted as much vigor and zest out of the Volvo V40 D3, especially in our V40 with the 'Inscription' trim.
The electric steering, while nothing to write home about, is solid. It's pretty responsive and quite fast, with decent weight for those occasions of fun. For a five-door family hatchback though, it serves its need with respectable directness.
Even with basic day-to-day driving the V40 handles corners with ease, but isn't dedicated enough to encourage an enthusiastic driving style.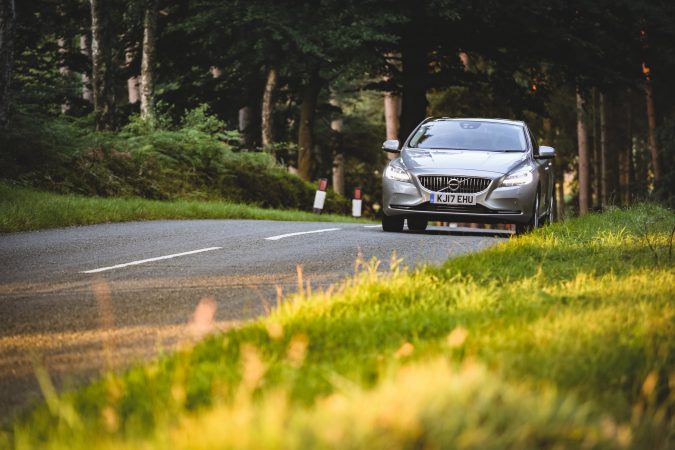 That said, keeping the V40 at a steady pace is enjoyable. It's quiet, refined and supple. The D3 engine has enough backbone to pull the V40 along nicely.
What is it Like Inside?
As part of the 'Inscription' trim, we get full leather upholstery. It's lovely, and up to par with any other car of this segment. The seats are mounted to suit even the tallest drivers and visibility is excellent.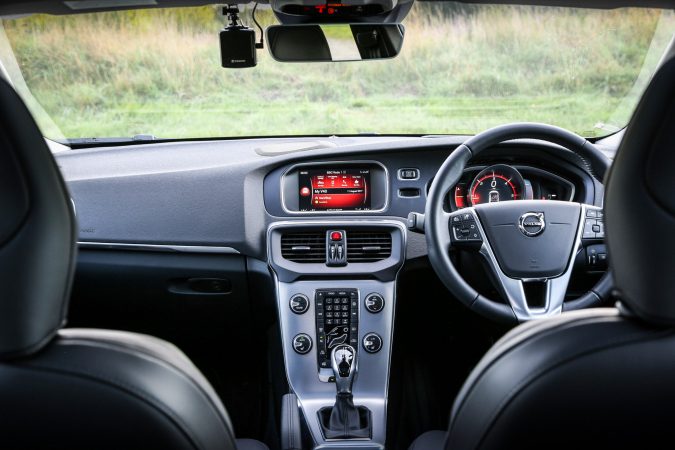 The instrument panel, other than being unusually red, is also normal, and it's easy to read with good information. As part of the 'Inscription' trim, we also get the 7″ infotainment system.
While the centre console might seem to have controls reminiscent of the 90's era, it's surprisingly intuitive. Otherwise, it's all very monochromatic, but made to high standards with attention to detail. Passenger room is also impressively capacious, more than enough to seat 5 comfortably over a long journey.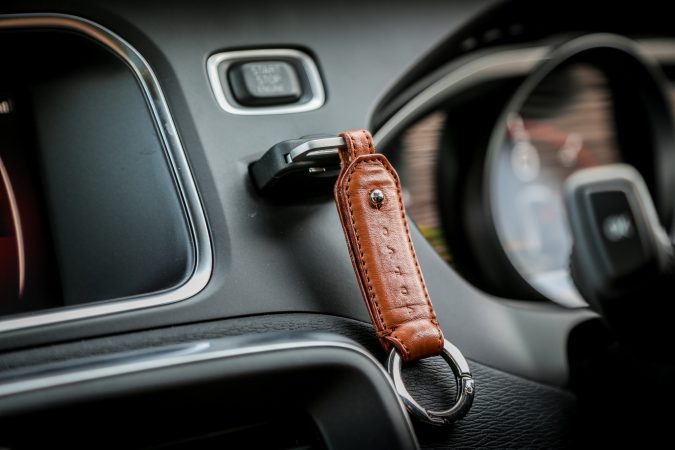 Boot space is up there with the competition. Nothing particularly astounding, but definitely enough for a weekend trip.
Our Volvo V40 D3 was kitted out with a few 'packs' that provides additional amenities. The Winter Pack, for £500, provides heated seats, for instance. The Intellisafe Pro Pack is an attractive proposition too, providing the V40 with additional trinkets like adaptive cruise control and plenty of additional safety features.
The Experience
Driving the Volvo V40 was certainly refreshing. It's refined, and classy, even attention grabbing on the road. The V40 is a 5-door family hatchback with ample road presence, and offers a middle ground compared to other hatchbacks of similar prices too.
It's definitely the epitome of a daily driver. I can live with the V40 easily, driving it daily – especially with the frugal, efficient D3 engine. You certainly won't be afraid to be seen in one of these as well.
Verdict
Although this is a very versatile car indeed, I still think that the V40 will be overshadowed by its German rivals. Volvo deserves more brand recognition than it's getting right now.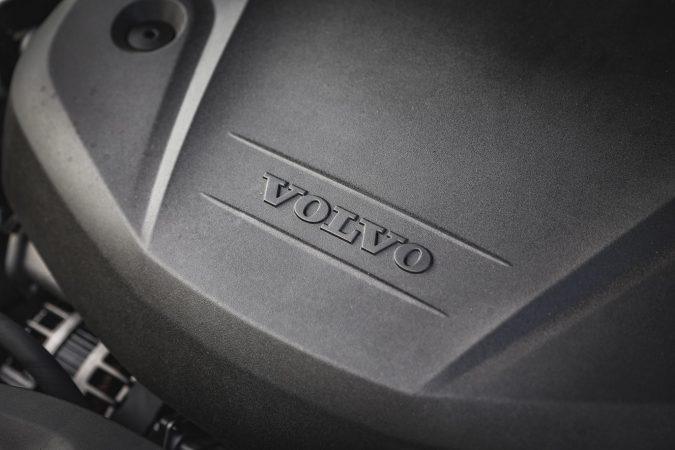 With that said, for those looking to buy a chic and elegant five-door family hatchback for everyday driving, the V40 D3 is hard to beat. It's not the cheapest hatch, but it's a very solid option to consider. Those who look beyond the surface will definitely appreciate the V40 for what it is, and what it does.

Specification
Volvo V40
Price: £20,715 (£26,695 for 'Inscription' trim)
Engine: 2.0-litre inline-5 turbodiesel
Power: 150 bhp
Torque: 320 Nm
Transmission: 6-speed automatic
Weight: 1,450 kg
Economy: 68.9 mpg
CO2: 109 g/km