2017 Volvo V90 D4 Momentum Review
We got to grips with the 2017 Volvo V90 for one week. Find out our thoughts on this exclusive model below.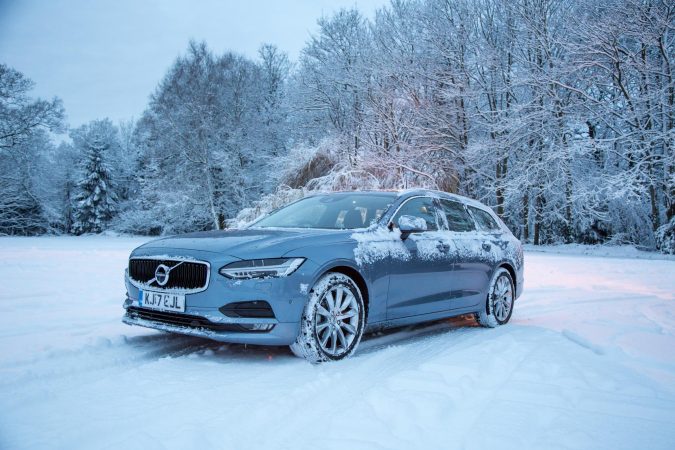 What's the 2017 Volvo V90 all About?
Swedish manufacturers Volvo have released the crème de la crème of their estate range, and it's called the V90. This executive model offers top of the range economy, performance, luxury and looks in one premium package.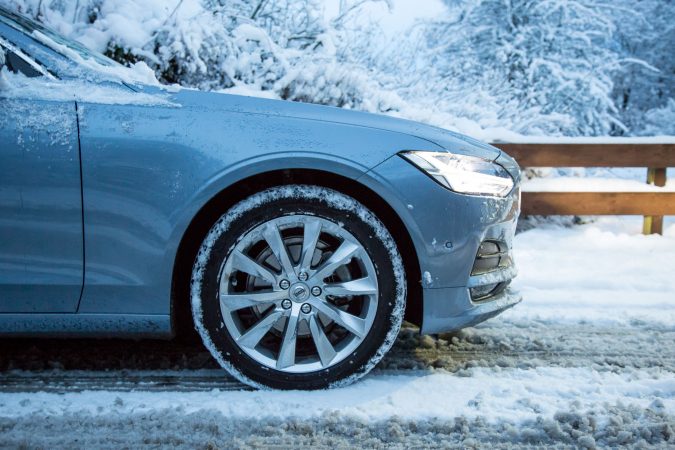 The V90 is equipped with a range of updates that have powered Volvo into a new era of motoring. A new infotainment system comes equipped with Sensus Connect (allowing you access to a whole host of online services to help with maintenance) and Sensus Navigation (offering full European mapping and traffic information). A stunning 9-inch touchscreen console holds this impressive tech, and is housed neatly and accessible in the centre of the dash. With no limits placed on luxury, this console is one of the most premium available on the current market. The V90 also comes with voice control, allowing for easy adjustment to granular functions, such as the heated seats.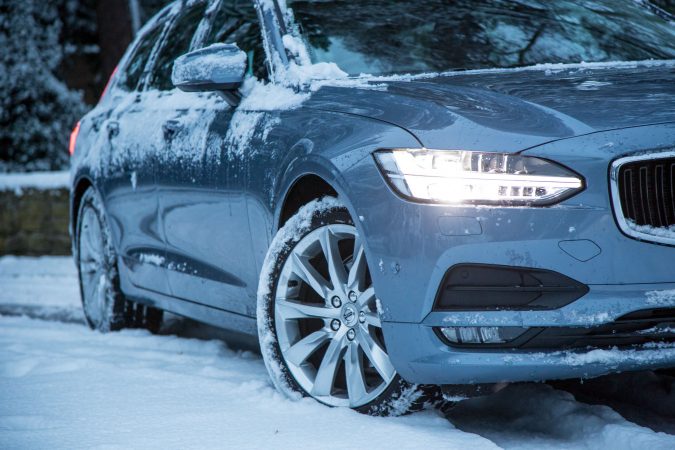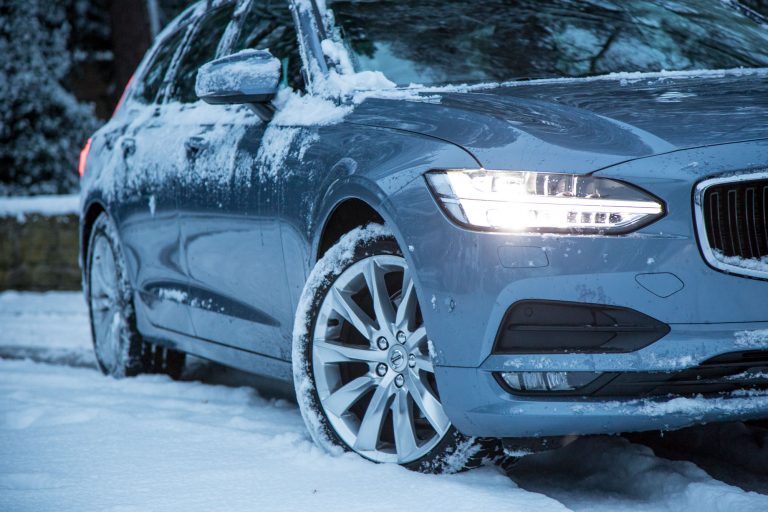 One of the most impressive updates Volvo have included in this car is the Pilot Assist feature. This incredible driving aid means that the adaptive cruise control system can semi-autonomously drive the car. If that's not top of the range, we don't know what is.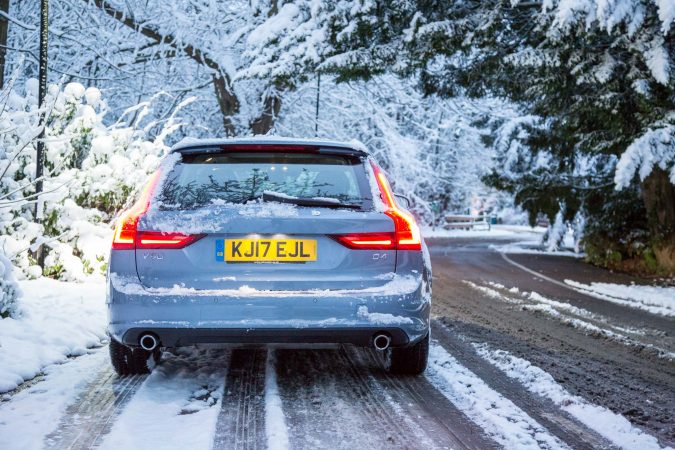 The V90 has also had an exterior design change, making it one of the sharpest and sleekest models the company has ever made. The suave design screams luxury even at face value, and makes the V90 stand a cut above the rest in any environment. Gentle nods to classic Volvo designs and the Swedish roots have also been made with the exterior, which is a nice touch.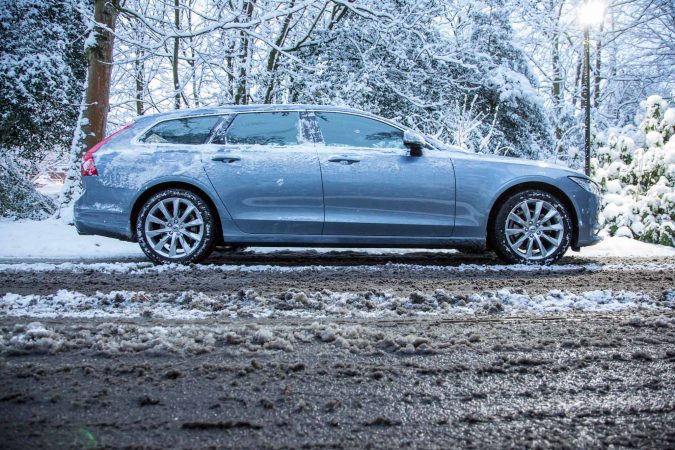 The car is powered by a 2.0 litre diesel engine that creates 190 hp and 400 Nm of torque. It utilises an 8-speed automatic gearbox to great effect, powering from 0-60mph in a slight 8.5 seconds. The V90 can reach a top speed of 139mph, and has incredible economy; a combined figure of 62 mpg and just 119 g/km of CO2. These are some solid performance figures by anyone's standards.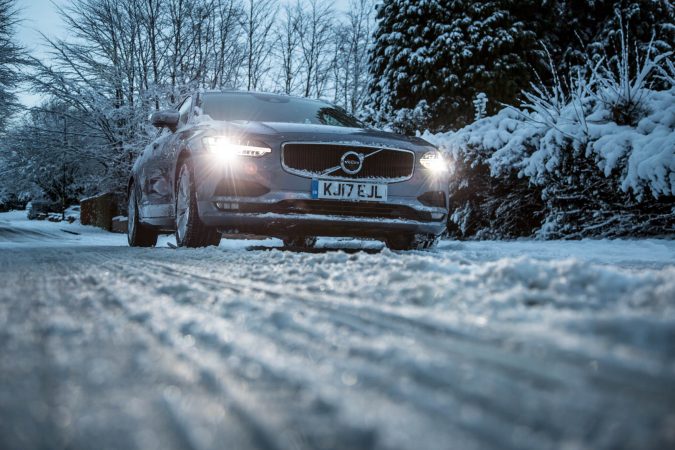 How Does The 2017 Volvo V90 Drive?
The Volvo V90 provides a top notch drive. It's one of the best available on the current market. As a general rule, comfort, performance and economy form the trio that all cars try to find a good balance between. The Volvo V90 has got this balancing act down to a T.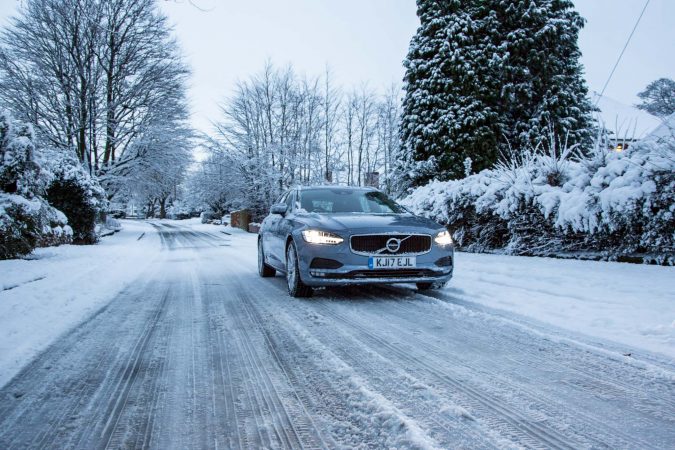 This car couldn't be more comfortable if it tried. Impeccable road rolling performance makes road bumps feel like mere pebbles. A combination of premium suspension engineering, the large format of the car, and excellent choice of tyres make for a dreamy ride. Comfort-wise this car is incredible. When we talk about rolling road performance this car makes speed bumps feel like minor pebbles in the road. Providing such a comfortable ride is great news for the driver and passengers alike. This car is perfect for long family journeys and long distance business trips; it can keep everyone happy and is far from a tiring, draining drive!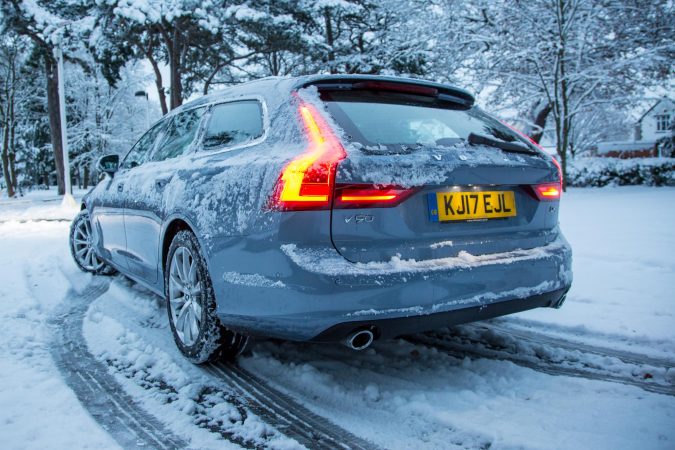 When it comes to performance, the V90 only holds 190 hp under its belt on paper. However, perfect engineering leads to powerful execution. The power is pushed straight to the wheels via an 8-speed automatic gearbox and an enormous amount of torque. Forget about what the paper says; in the real world, this car simply feels fast, despite its size. It's probable that the speed is down to the 8-speed gearbox stretching out the acceleration by using clever gear ratios and quick shifts. If this is the case, it certainly works very well indeed.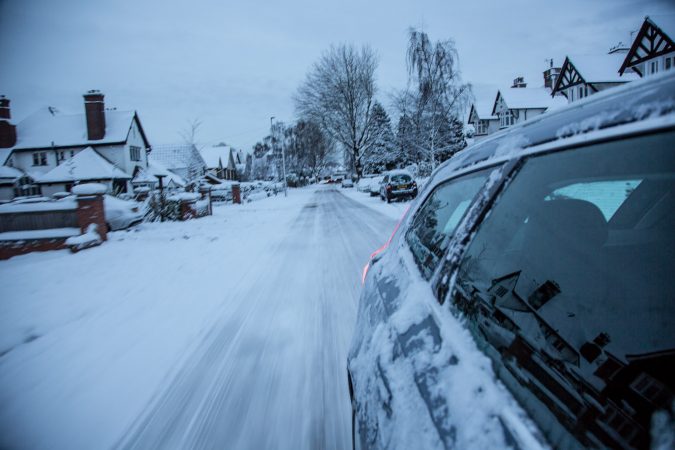 So, let's talk about the economy. Once again, Volvo have done it right, making the V90 a clear winner on all three points. During the initial stage of testing, 300 miles didn't cost the V90 even half a tank of fuel. This car is a real economic hero, and gives realistic figures for real world driving.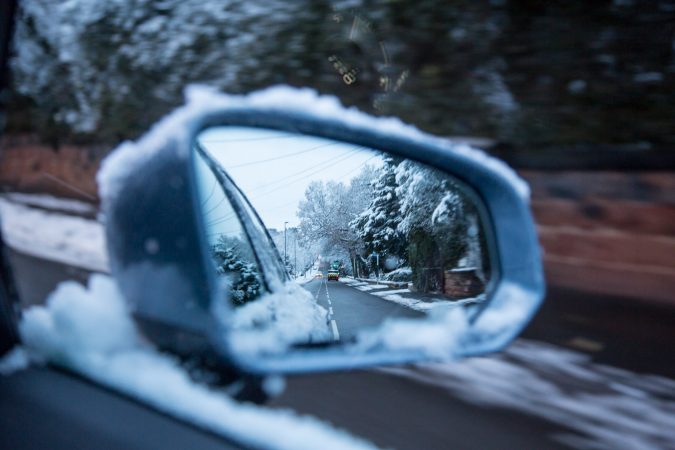 But don't think the V90 only has comfort, performance and economy covered (as if that wasn't enough). This is the car that keeps on giving, and it has bags more to offer. Some of the most enjoyable features of the V90 are its clever technological upgrades. Although there are quite a few to mention, one feature which really stands out is the Pilot Assist. The V90 utilises smart technology which allows it to 'see' the road ahead. When parameters are set, the car can maintain a safe distance from the vehicle in front, and can also maintain lane position. This safety feature provides a semi-autonomous driving experience, although the driver is expected to have both hands on the wheel at all times – the V90 isn't at the point of self-driving just yet!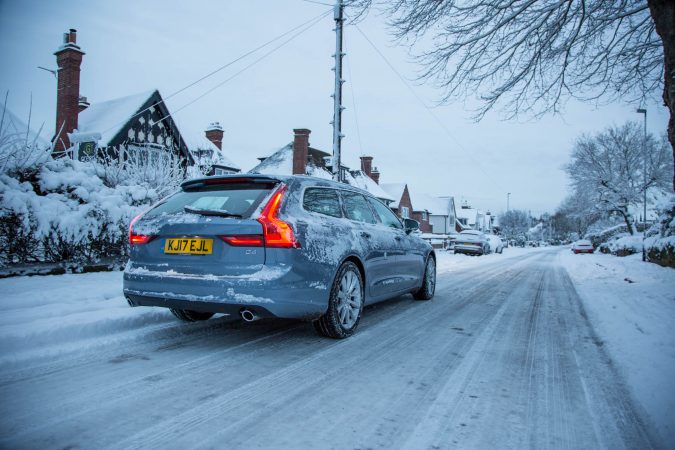 Testing this tech out first-hand, the system works exceptionally well when lanes are well marked, for example on motorways. Although you still need to be fully aware of the car and your surroundings, this feature allows you to relax your arms ever so slightly, taking the 'tired' part out of long journeys. After testing out the XC90 previously, it is easy to see that improvements have been made in the V90's semi-autonomous ability. Only time will tell what a fully autonomous drive will be like, but this car is a step in that direction.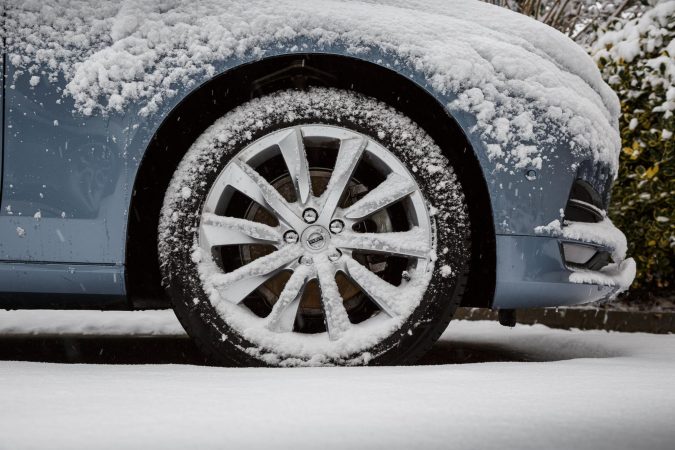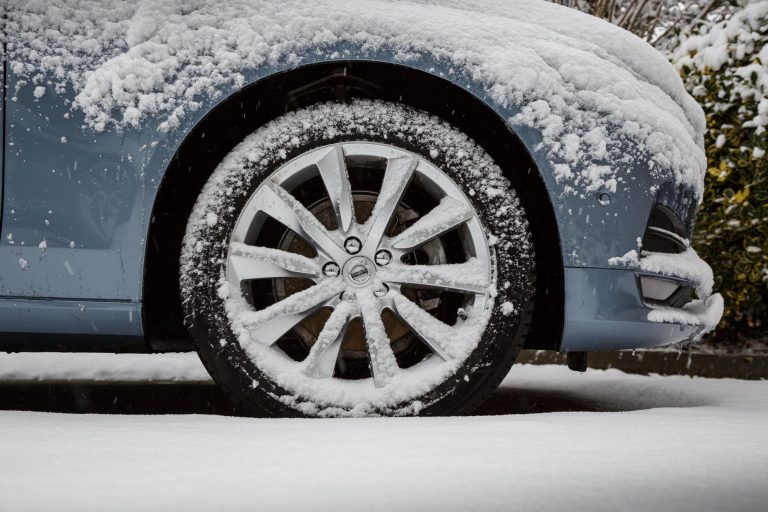 What's it Like Inside?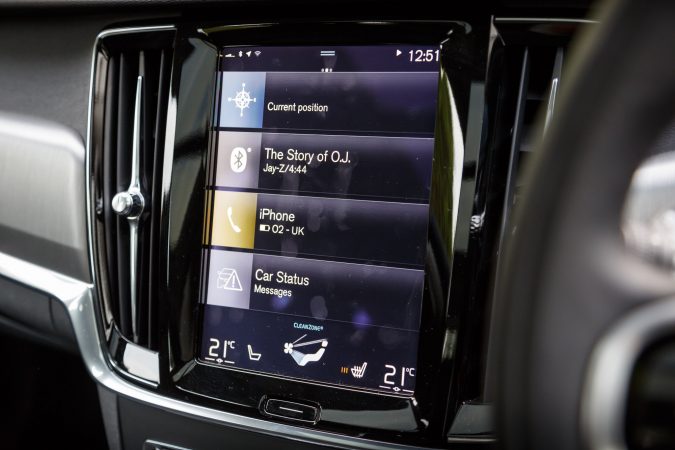 This is another point where Volvo have hit a home run. As soon as you sit inside the car you are wrapped in a beautiful Swedish designed cockpit. The interior design is perfectly balanced with beautifully crafted aluminium and high-quality plastics. The driver's instruments are fully digitised and technologically advanced. The Sensus Connect system uses a high-definition screen that is fully customisable and user-friendly.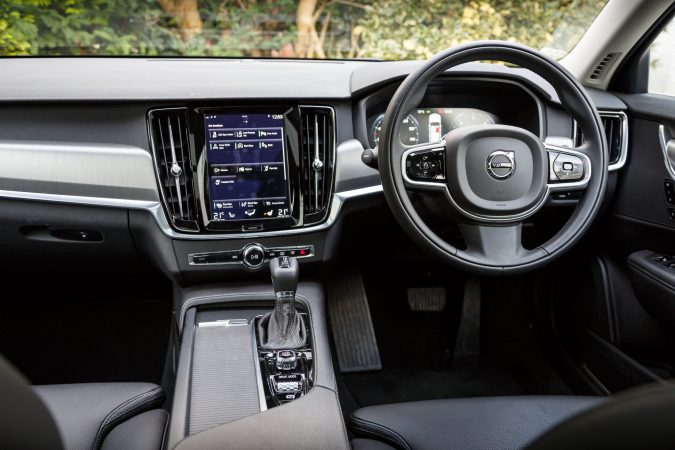 Volvo have also gone above and beyond when it comes to practicality. The interior is spacious, and has a luxurious finish. The cockpit and central console are well designed, giving you space for keys, phones and the like, as well as two central cup holders. If you're after more space, the glove box and door bins are of a generous size. The boot is large for that extra storage space.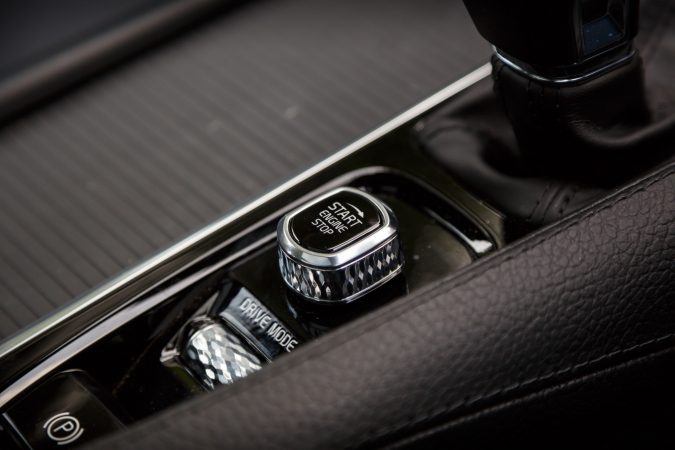 The Experience
The experience of testing the V90 was one that was massively influenced by technology, making you feel like you are driving a car ahead of its time. The digitised instruments and screens, the sensor operated boot system, auto parking systems, and the amazing Pilot Assist feature all influence this feeling. This car is the full package, full of nifty features, amazing comfort and stunning luxury. In a nutshell, it's an incredible vehicle.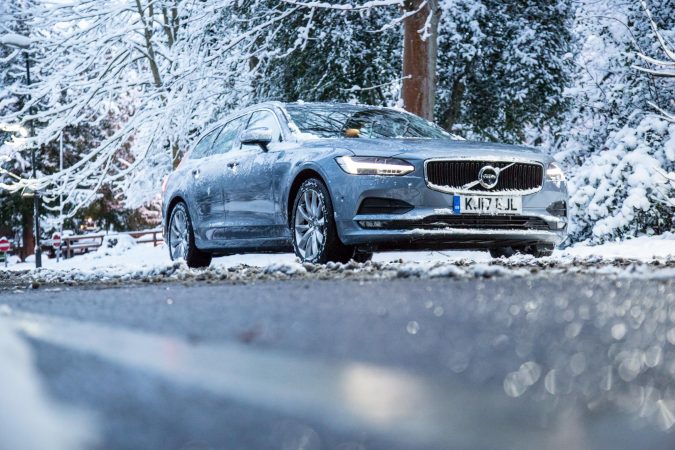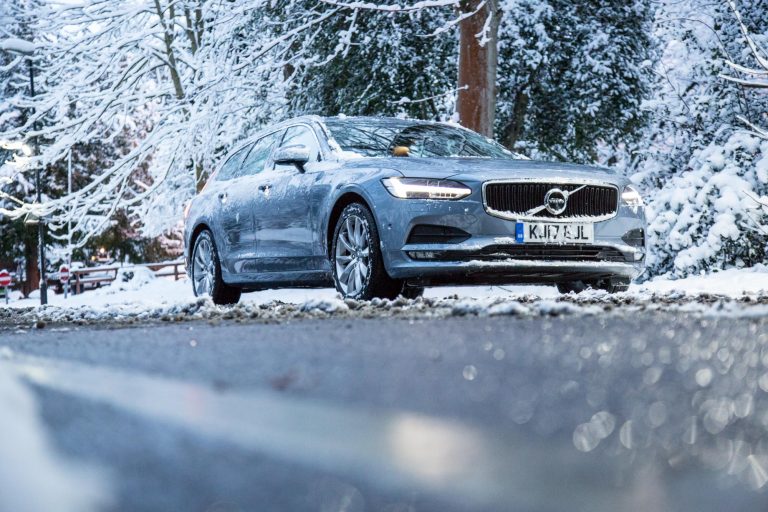 Verdict – 2017 Volvo V90
The Volvo V90 tested here comes in at £44,985. This is a pretty hefty price, and of course buying a car of this calibre is never a decision to be made lightly. That being said, the V90 is one of the safest, family friendly, most technologically advanced, top of the range cars available to buy. It's comfortable, practical, and economical. Car enthusiasts will know it is one of those cars that just feels right. Everything is balanced perfectly, and it's a true joy to drive. And when you screw your sensible head on, you will know it is a car that will stay with you for years to come. It's just too good to get rid of!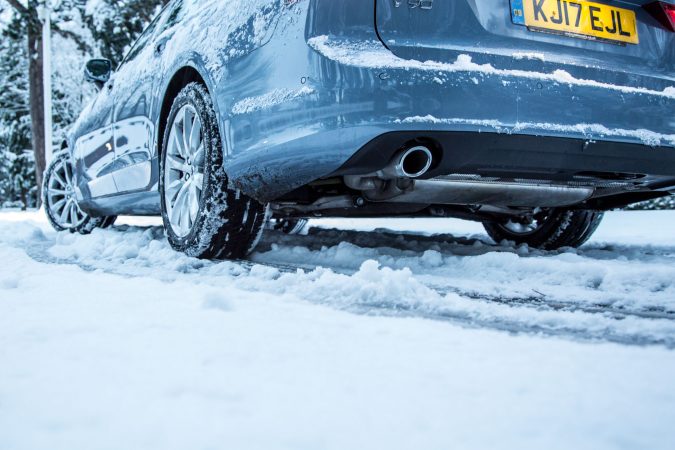 Specification
2017 Volvo V90 D4 Momentum Specs
Price: £44,985
Engine: 2.0-litre Diesel
Power: 190 hp
Torque: 400 Nm
Transmission: 8 Speed Automatic 
0-62mph: 8.5 Seconds
Top speed: 139mph
Weight: 1,733 kg
Economy combined: 62 mpg
CO2: 119 g/km
Living With The 2017 Volvo V90 D4 Momentum
I spent one week testing the Volvo V90 D4 Momentum. The week I was testing it, it was cold, snowy and icy. However, this wasn't too dissimilar to Swedish weather. So how did I get on?
Frozen 2017 Volvo V90
It's very rare that the UK gets the 'big freeze' or a couple of inches of snow. But when testing the Volvo V90, we had a sudden cold burst. But the good news is, this vehicle was more prepared than most. The V90 even in Momentum trim has heated front seats, heated steering wheel plus electrically heated front and rear windscreens. This was the car just five minutes after coming out from underneath four inches of snow.
Although it was very cold on the outside, on the inside it was perfectly warm with the heated seat and steering wheel both set on the highest settings.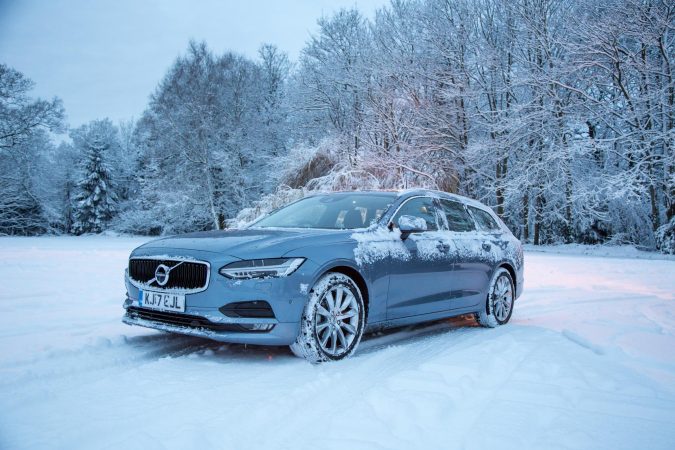 Can You Still Drive in the Snow?
The Volvo v90 is a big, heavy, front wheel drive car. So, in theory, it doesn't sound like a good contender. However, it did surprisingly well. I managed to drive safely around everywhere I needed and I'm sure if you stuck on a proper snow tyre, it would be unstoppable.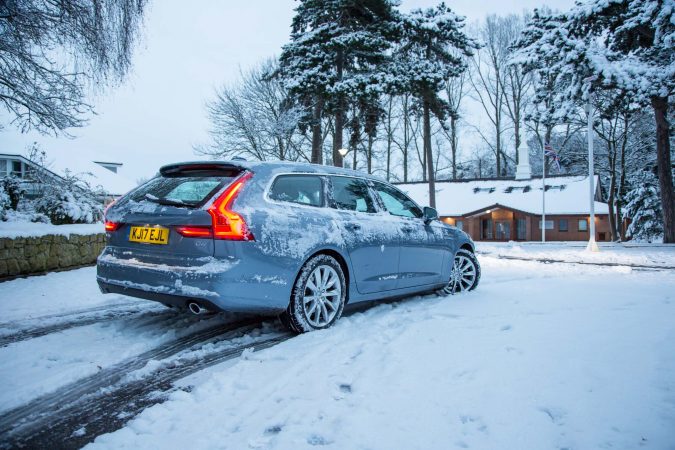 It is worth mentioning that there is also a cross-country version of the V90 available with 4 wheel drive. So if you are often faced with snow, this would be the preferred option.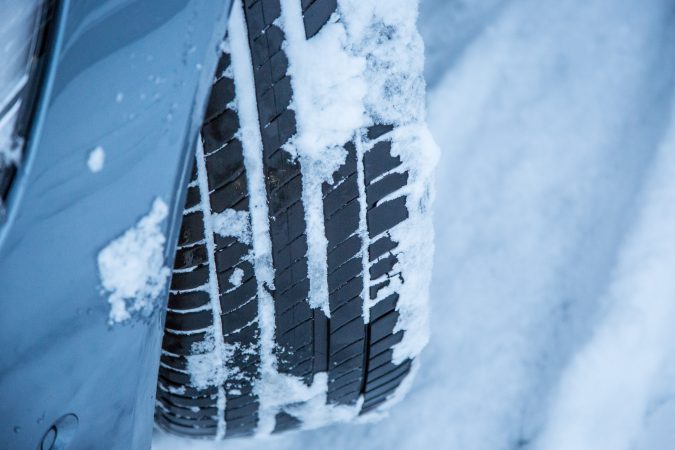 2017 Volvo V90 – Interior Like No Other
You may have heard good things about the Volvo V90 interior… They weren't wrong. It is a very pleasant place to be. This vehicle looks like a designer's dream from start to finish. There is a lot to savour. Firstly take a look at that steering wheel: It is a perfect circle, bound in leather and beautifully soft to the touch. Over to the left, you will notice the large Sensus Connect screen that is filled with the latest technology including a 360 Camera system, maps and Apple CarPlay. It has it all.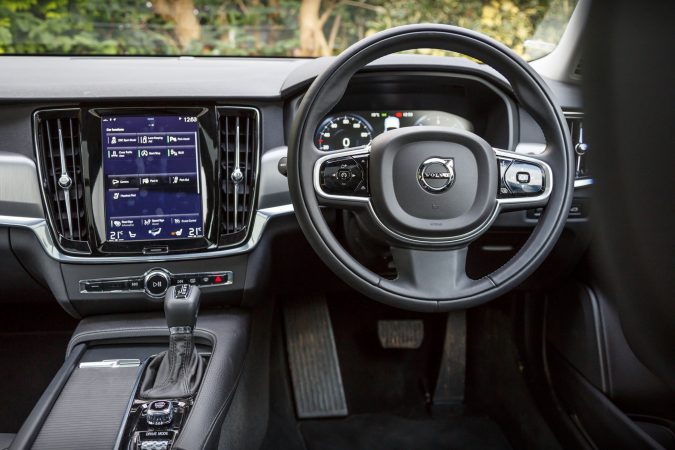 The car is very spacious with a lot of room between the passenger and driver. It features plenty of headroom and legroom. In fact, I could probably live in this car it feels that big.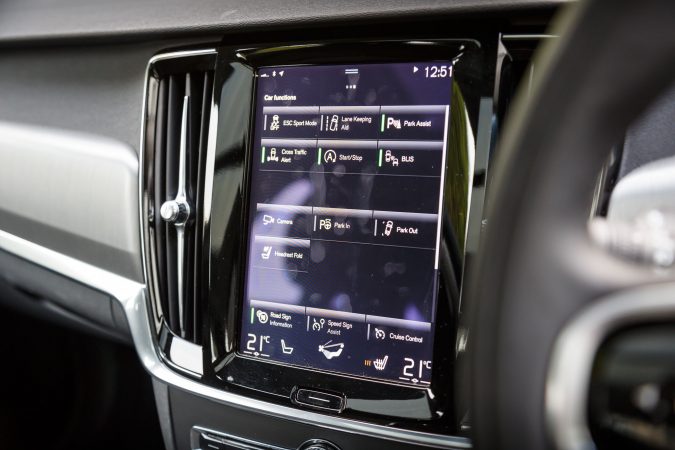 Starting With a Difference
Do you remember when you used to start a car using a key? Those days are numbered. The V90 has a keyless go system meaning that as long as the key is in your pocket, you are able to start the car. It includes a smartly designed start knob which feels just right.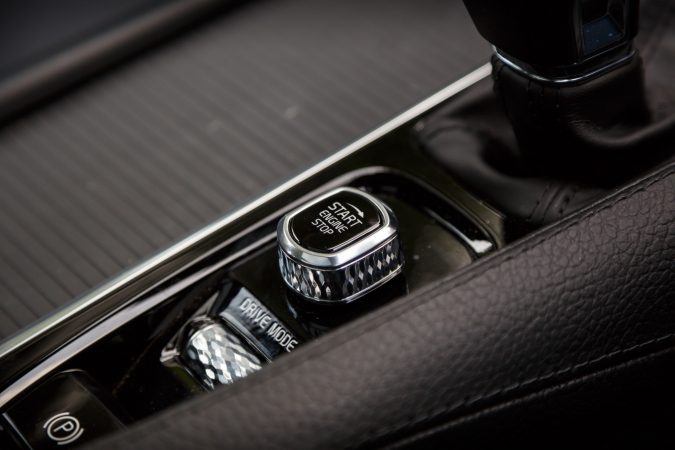 Some Cars Are Just Special
Some cars are practical, serve a purpose and function well. But the Volvo V90 has something else going on. Everything about it feels like it has been specially engineered to make it look or function better. All these minor improvements make it seem elegant yet ready for anything.