2018 Mercedes CLS450 4MATIC Review
With keys to Mercedes's all-new style-centric 2018 Mercedes CLS 450, we eagerly hop onboard for a tester.
What's the Mercedes CLS450 4MATIC all about?
Say, you'd love a Mercedes-Benz E-Class, but you reckon it's a tad too dull for your dime. While Mercedes does make a coupe variant of the E-Class, it heavily compromises any hint of practicality in the pursuit for the sleek looks. But what if there's a middle ground?
Eminently, we're not the only ones to ponder that. Mercedes-Benz itself has actually developed a model for those that want a bit of flair without forfeiting the practicality of a 4-door. Cue the 2019 CLS-Class, all the style without losing the substance.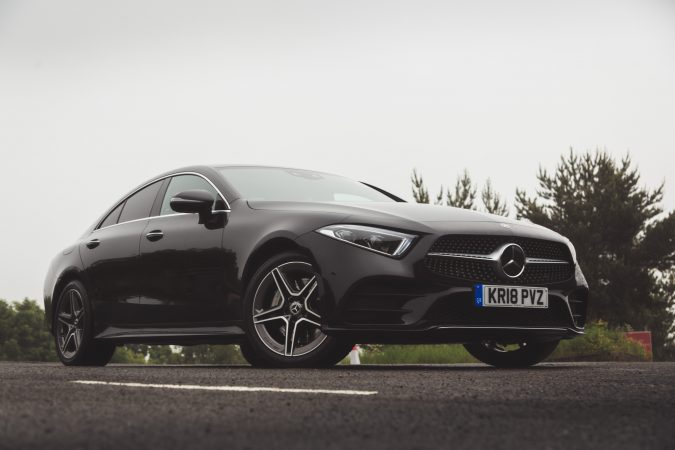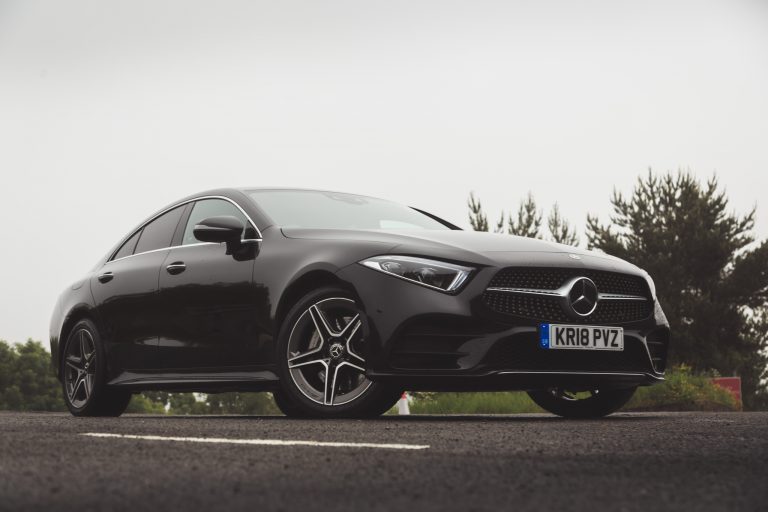 Certainly, if you're someone who's intrigued at the notion of a CLS, looks are a major factor for you. And it sure evokes the looks of an AMG GT 4. Brutish and abrupt fascia paired with sleek, suave lines and a steep raking roofline translates to a muscular and bold stance. It is a good looker.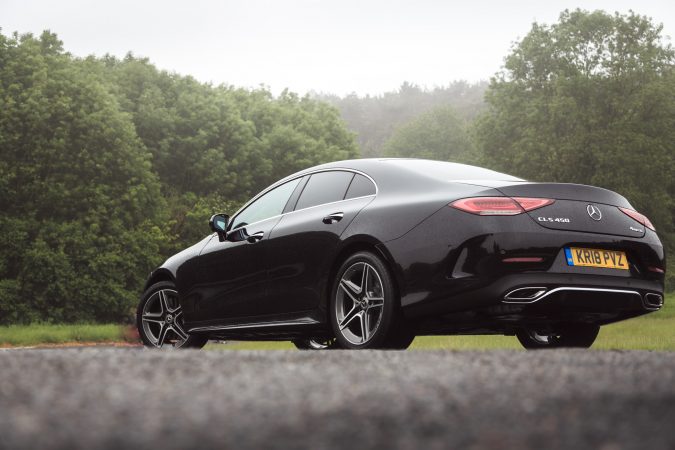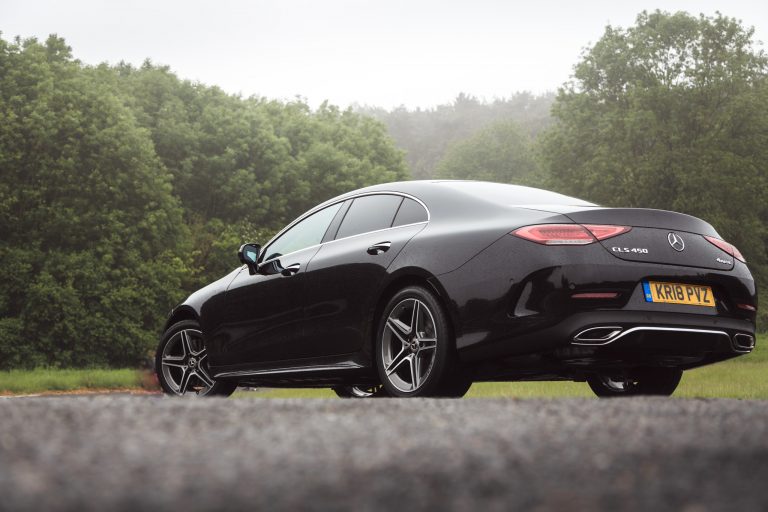 Oour test car the CLS 450 4MATIC AMG Line does look quite spectacular with its coupe-esque bodyline, especially when complemented with the 19″ AMG 5-twin spoke alloys. Painted in a monochromatic metallic 'Obsidian Black' hue, this CLS 450 looks the part parked inside a business park.
The CLS 450 is actually a new specification with a completely new powertrain underneath the bonnet. Powered by a new 3.0-litre biturbo mild hybrid inline-6 engine and supplemented by Mercedes-Benz's new EQ boost outputs 367 horsepower and a whopping 750 Nm of torque.
To deliver that grunt, the mild hybrid engine is mated to Mercedes's 9G-Tronic 9-speed automatic transmission that distributes the power to all four wheels, as the 4MATIC designation indicates, which is also standard on all CLS variants.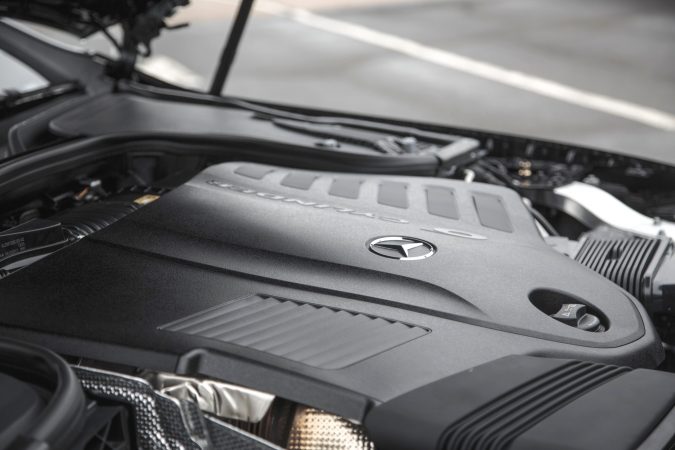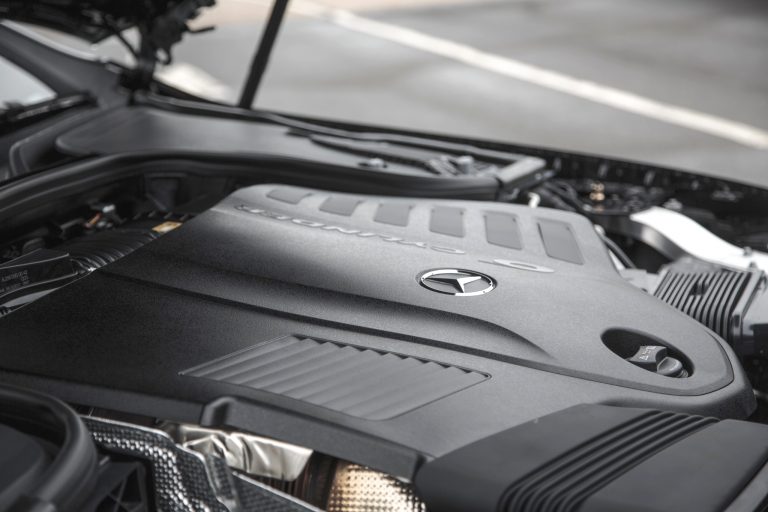 With that, this impressive drivetrain will propel the CLS 450 4MATIC AMG Line from 0-62 mph in just 4.8 seconds, onto a top speed of 155 mph, An especially remarkable feat, when you consider that it isn't even an AMG model.
And what's even better is that thanks to the whole mild hybrid technology, this engine is particularly efficient. Being rated at 36.2 mpg while achieving 184 g/km of CO2.
Of course, being a Mercedes, the CLS-Class has a whole host of engines to choose from. The most exuberant offering being the only other petrol engine you can opt for – the CLS 53 AMG. While it's powered by the same powertrain, in its AMG configuration, the inline-6 outputs 429 horsepower and 770 Nm of torque.
How does it drive?
Although it's not quite like an AMG product, the mild hybrid inline-6 engine is exceptional. It's a turbocharged inline-6 petrol that has seemingly zero delay. Of course, the addition of a low-end grunt adder isn't a new concept, as Volvo has done so for a long time, but Mercedes's 48V 'eZV' auxiliary electric compressor is almost mystical.
The on-tap torque is sensational, imbuing the CLS 450 4MATIC a relentless demeanour, always raring to go at a moment's notice. At times it's almost surreal for a car that's not purely electric-powered. It's simply brilliant, always raring to propel into action.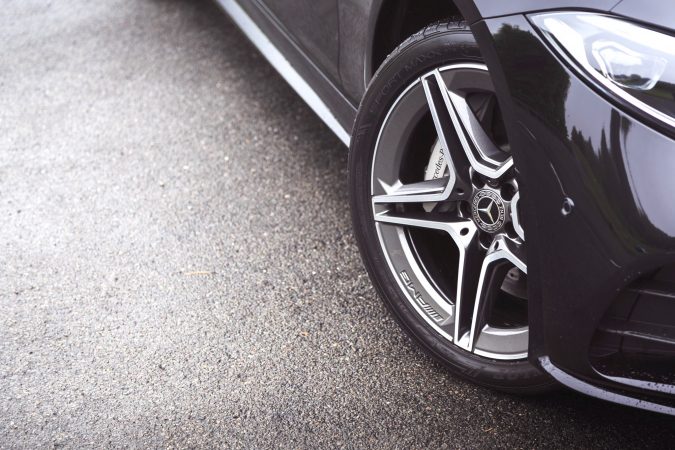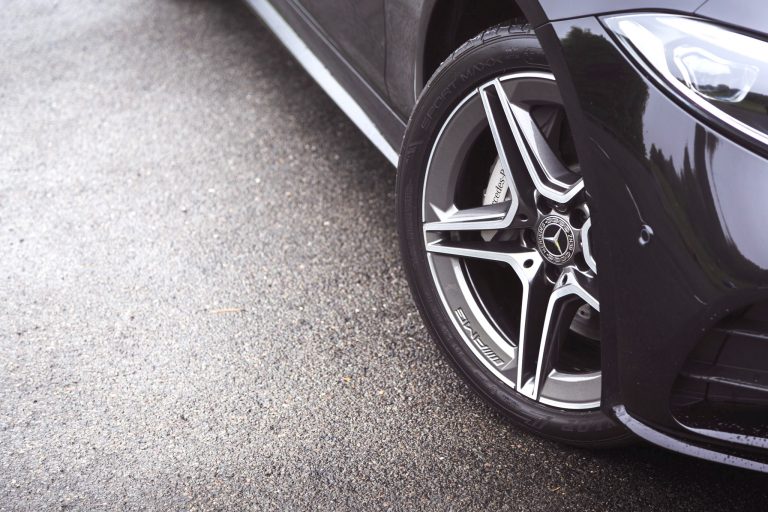 While it's not exactly sensational in outright pace, the immediacy is an intoxicating trait. That said, the engine remains astoundingly smooth and well composed even under acceleration. Emanating an intricate and graceful yet sophisticated and bassy inline-6 crescendo, you'll find yourself pushing the car for its exhaust note.
The transmission definitely indicates the luxury-oriented nature of the CLS 450. It's smooth and largely frivolous with its shifts, which is suitable for long-distance cruising.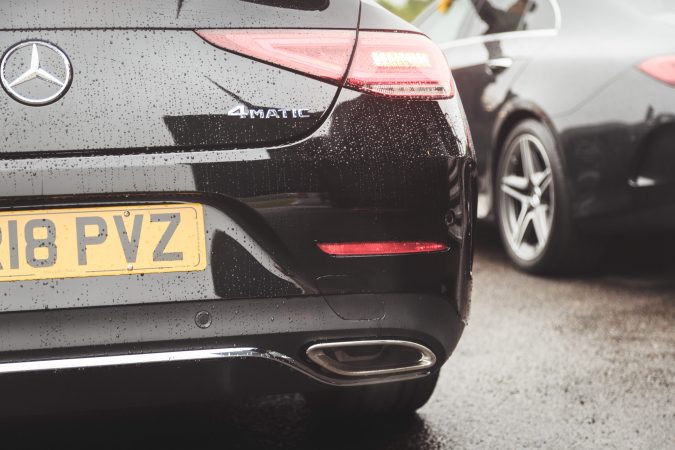 Being a luxury four-door saloon with four-wheel drive, the CLS 450 4MATIC does suffer from a major issue – weight. At nearly 1.9-tonnes, it's a deceptively portly saloon.
Of course, there are driving modes to choose from. That said, I did find the need for a suitable medium between 'Comfort' and 'Sport'. In Comfort, the car felt a tad too leisurely with noticeable body roll that can't keep up with the engine. While in Sport, it becomes sharp, more suited to a spirited drive.
That said, if you don't sweat the details too much, it's quite a relaxing car to just keep in Comfort and drive in. It's an amenable car to drive around anywhere.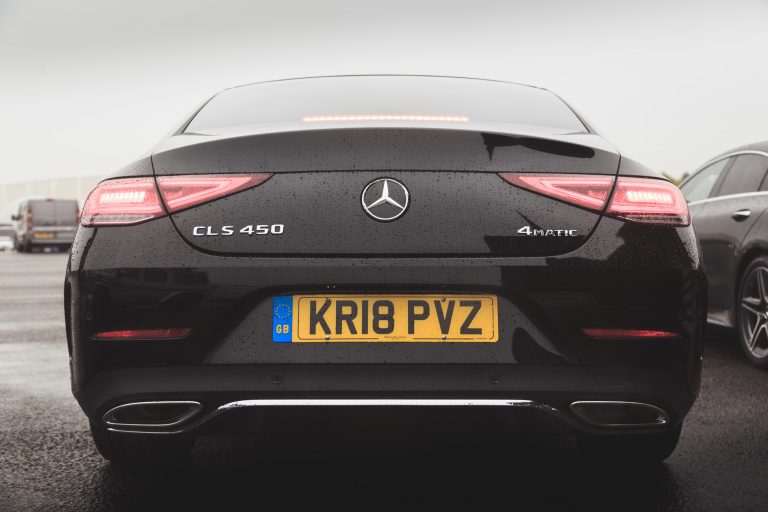 And when you're feeling zesty, putting the CLS 450 4MATIC into Sports mode does hone its edge, demonstrating its notable cornering prowess that's supported by its limitless traction endowed by the 4MATIC system.
However, when you need the unadulterated cruising aptitude of the CLS 450, it's simply sensational. It thrives at travelling thousands of miles without you breaking a sweat with its absolutely muted engine and cabin. Albeit there's a hint of tyre roar and wind rush, its touring quality isn't to be undermined.
What is it like inside?
Similarly, if there's one thing contemporary Mercedes-Benz vehicles excel at, its the interior. It's quite staggering how in a single generation did Mercedes leap forward so much.
Our loaner CLS 450 4MATIC is upholstered in black leather, an option that's undoubtedly timeless and will remain to look good even decades forward, if not a tad monochromatic for a supposedly style-centric saloon. The seats are comfortable and quite plush, with electric adjustability.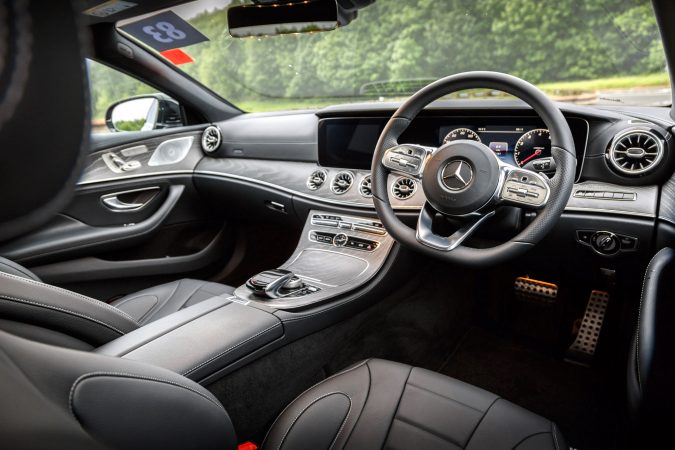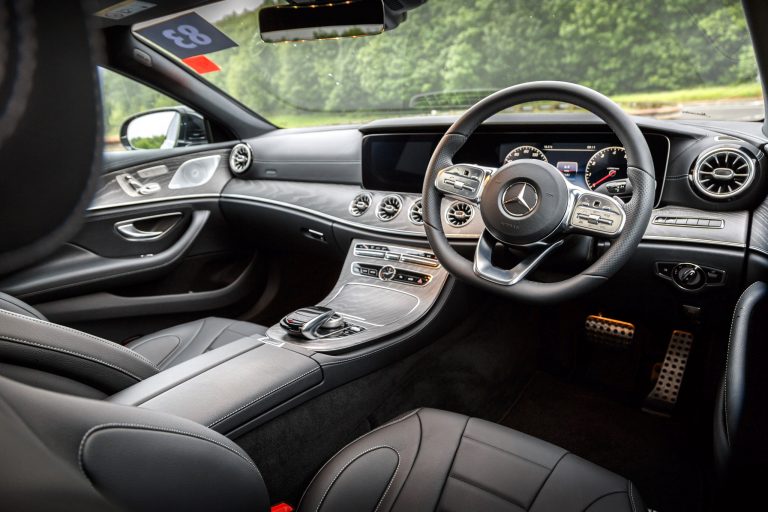 Of course, to add the premium quality of the interior, the dashboard features grey open-pore ash wood trim. It certainly looks plenty attractive. Coupled with an uncluttered centre console and gracefully flowing dashboard that segregates the front seats into two cockpits, the CLS 450 definitely feels the part to sit in.
If you truly intend to push for the Mercedes-feel, forking out the £3,500 for the Premium Plus package will be worth the money. It includes a 13-speaker Burmester surround audio system, 360-degree camera, electric sunroof and the 12.3″ COMAND Online infotainment system, which is a joy to use.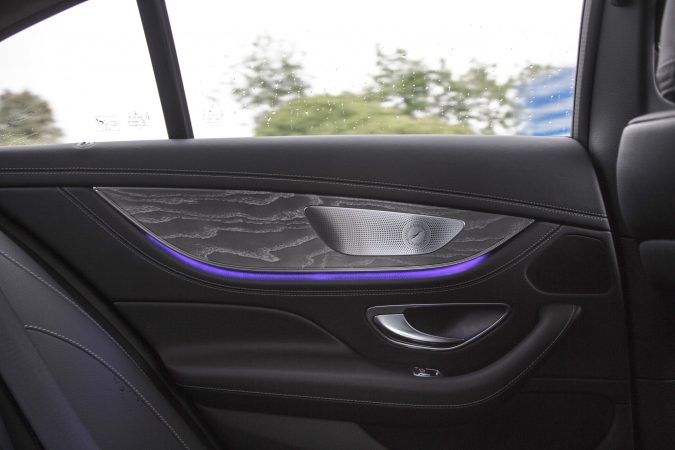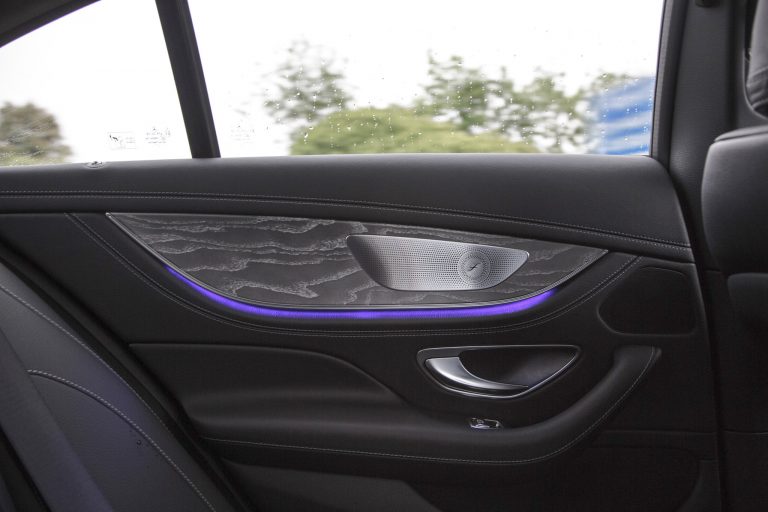 While the front remains pragmatic, with lots of seating space and generous small item storage with charging ports and wireless charging, the rear is less so. Due to the gradual but significant rake of the roof line, while legroom remains adequate the headroom is slightly more limited but still good.
Thankfully, the boot space remains ample, although with a slight lip. The boot is deep and cavernous at 520-litres. If you need more, the rear seats do fold in a 40/40/20 fashion. Intriguingly, you'll find Mercedes's folding shopping basket below the false floor.
The Experience
Driving the CLS 450 4MATIC was quite the eye-opening experience, mainly thanks to the mild hybrid inline-6. It's properly rapid whenever you need it, and it has the appropriate poise to deftly manoeuvre through corners, while at the same time being able to just relax and devour miles should you need it to.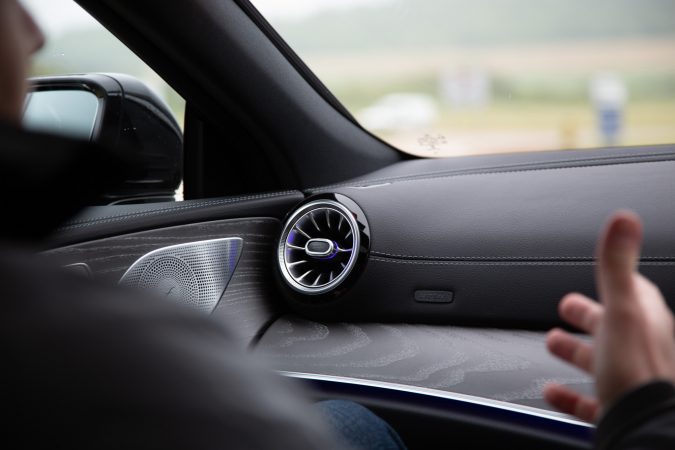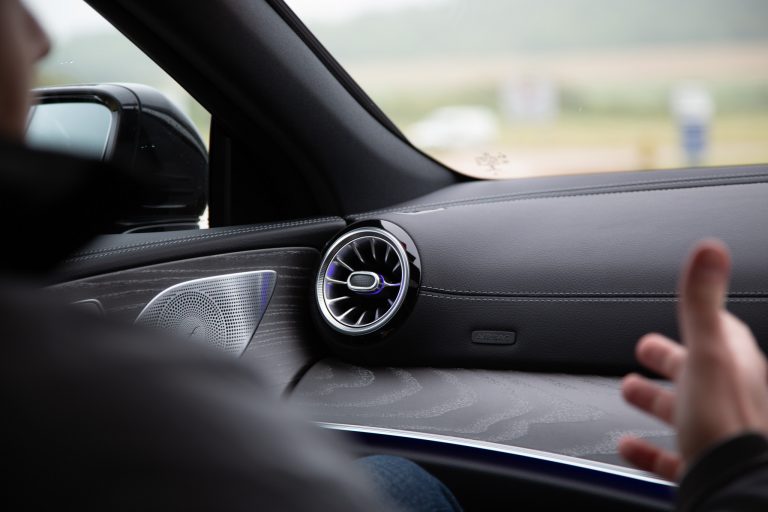 And while doing that, the CLS 450 will look properly gallant with its slick coupe-esque saloon design. It's at least something that can be regarded as truly different from the norm.
Price of the CLS 450 4MATIC
Surprisingly, for as much car as the CLS 450 4MATIC, it's quite reasonably priced at £57,640. Not exactly affordable, but not extortionate either. The equipment level is excellent, with only a single trim on offer which is the AMG Line. You'll be spending £64,260 for one like ours, with the Premium Plus, Driving Assistance Package, AMG Line and the M256 inline-6 engine.
Verdict
Just like any other modern Mercedes-Benz, the CLS 450 4MATIC is a very nice car to drive around in, offering essentially everything you can ask for in a 4-door saloon bar a lack of rear headroom. The question though really lies in whether if the CLS's styling is enough of a determiner for you.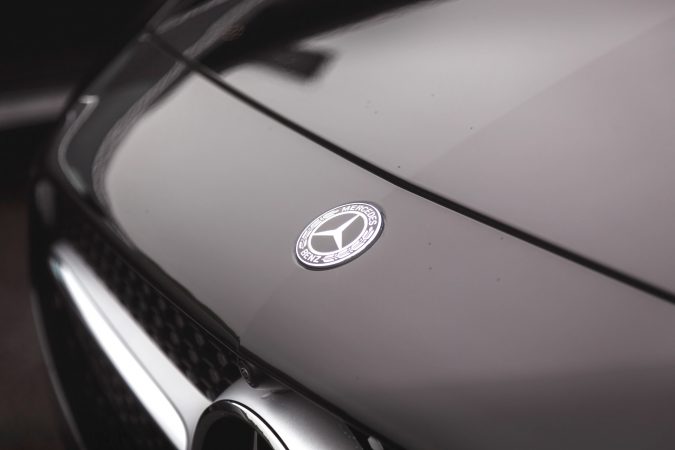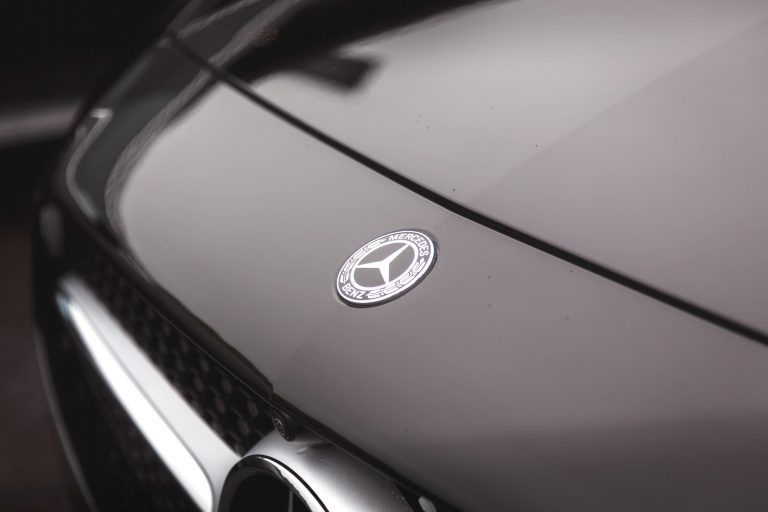 Otherwise, the normal E-Class might already be all the car anyone affluent could need. That said, you'll be hard pressed to find yourself going wrong with a car like our CLS 450 4MATIC. It's a great car, and it deserves the praise.
2018 Mercedes-Benz CLS450 4MATIC Specs
Price: £57,640 (£64,260 as tested)
Engine: 3.0-litre EQ Boost 'M256' turbocharged inline-6
Power: 367 hp
Torque: 500 Nm
Transmission: 9-speed 9G-tronic automatic
Weight: 1,860 kg
Economy combined: 36.2 mpg
CO2: 184 g/km