Do I go with BMW or Mercedes-Benz? The answer to this isn't so black and white on the surface. Over the years, both Mercedes vs BMW have appealed to different fanbases and built up an ardent following. Depending on who you talk to, you'll receive different answers.
Folks always mention that if you want a luxury automobile, always buy German. It's an overly succinct answer that leaves people with more questions. However, it's fair to say that contemporary German cars deserve plaudits for maintaining such a high standard of automotive luxury.
Follow this article to help you decide which car manufacturer best suits you, BMW vs Mercedes:
Mercedes vs BMW
When you fork out the premium for a modern German luxury car, you'd have reasonably high expectations. That said, when you go German, you're certainly not starved for choices. Unless you want something more left-field, in which our guide on Lexus vs Mercedes might help make things clear.
Given that some of the world's biggest car manufacturers are mostly German, there's an eclectic range of German cars to peruse from.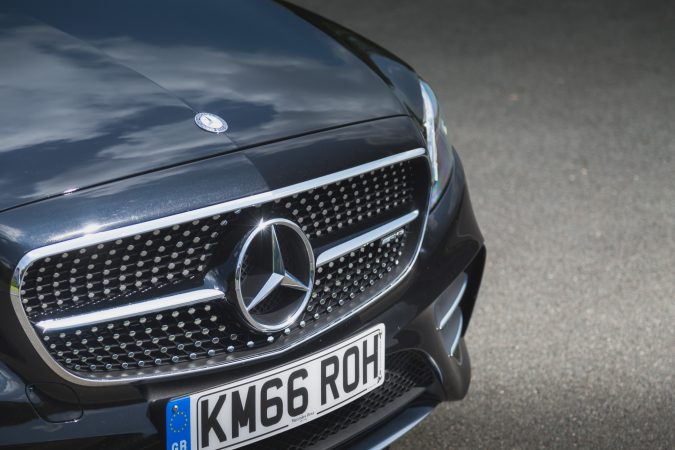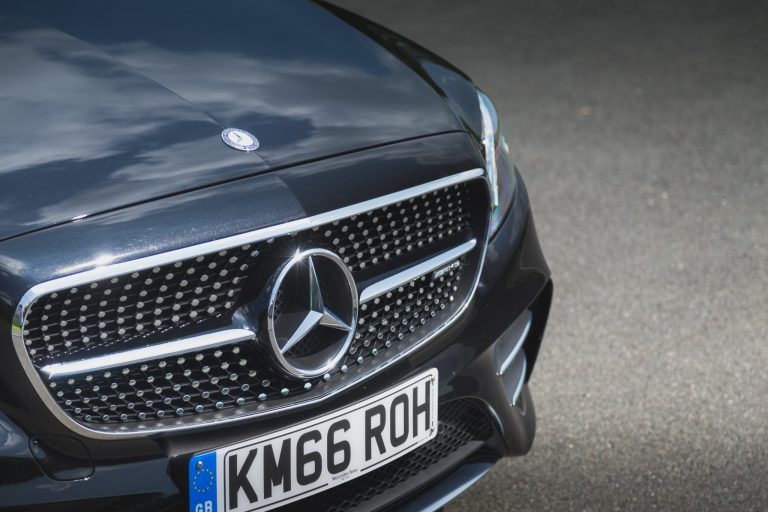 Nevertheless, when it comes to the topic of German luxury, two marques in particular pop into mind – BMW and Mercedes-Benz. Both of them are archetypal of German quality and are bywords for German luxury and engineering in their own rights.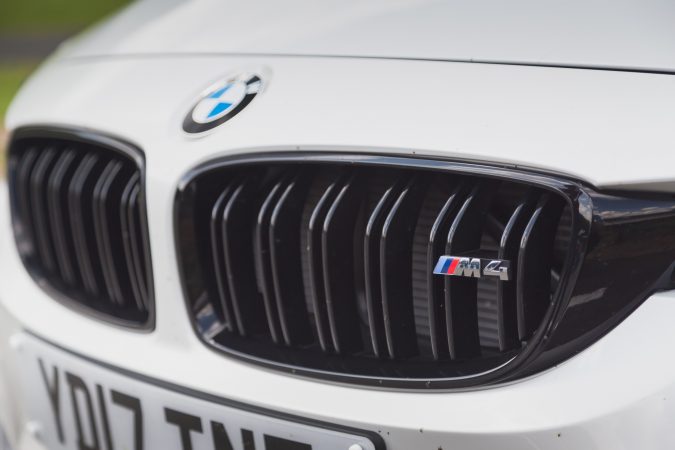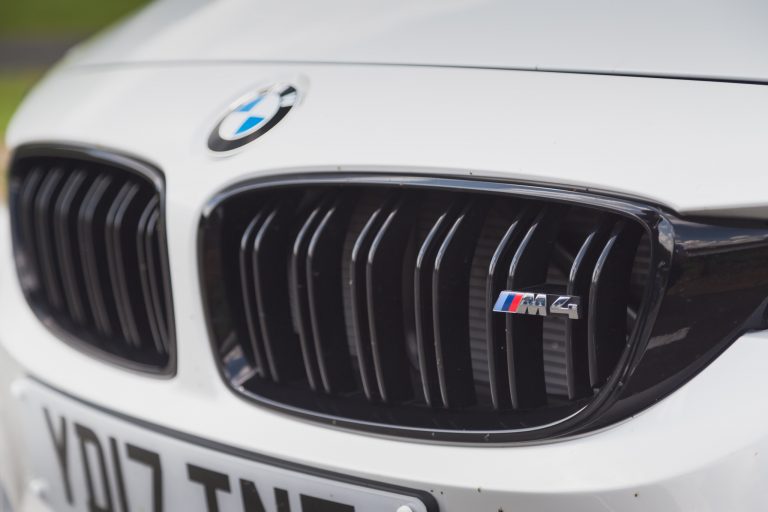 Regardless, this leaves you pondering to yourself whether to go for the former or the latter. Here is an overview of one of the most enduring automotive rivalries that have helped advance automotive engineering in the past century.
BMW Vs Mercedes Models
BMW vs Mercedes being some of the largest automotive manufacturers in the world both produce a broad range of cars that are developed to appease a diverse range of consumers. In fact, it might be fair to say that there's no market that both automakers haven't encroached upon.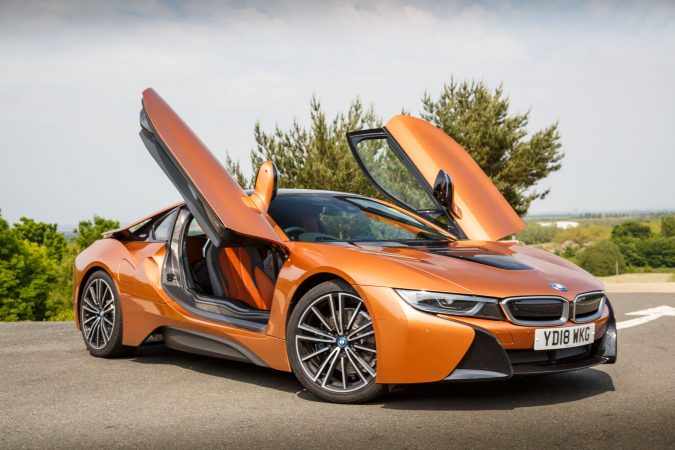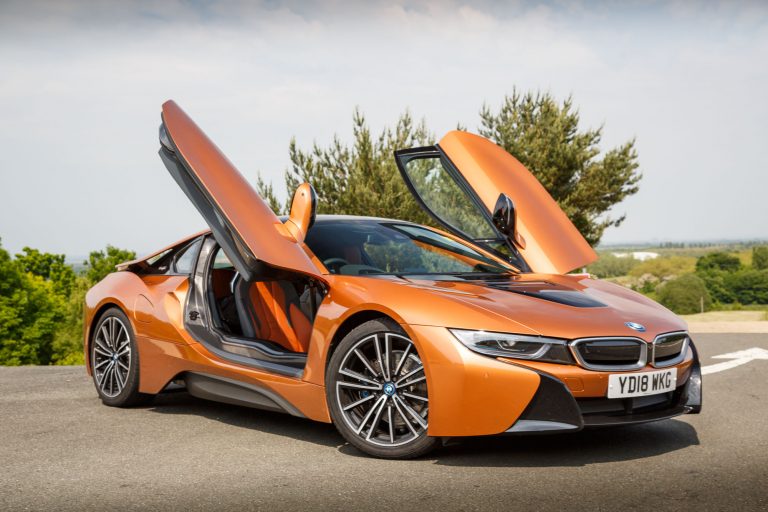 In fact, to this date, both BMW vs Mercedes have delved into some properly niche market segments. Most notable of late is their respective ventures into the world of electrification.
Both marques have introduced hybrid and full EVs aplenty, as BMW and Mercedes-Benz have already pushed out hybrid variants of their bestsellers ages ago. This proves that both brands willingly progress for the inevitable EV age.
Some of BMW's strangest, quirkiest creations come from their electric lineup, the i-series of cars. Touting the ethos of sustained mobility, BMW's all-electric lineup is forward-thinking.
When you consider that the original BMW i3 came out all the way back in 2013. This is back when full-EV cars were still in their infancy as the technology and infrastructure, in general, were largely conceptual.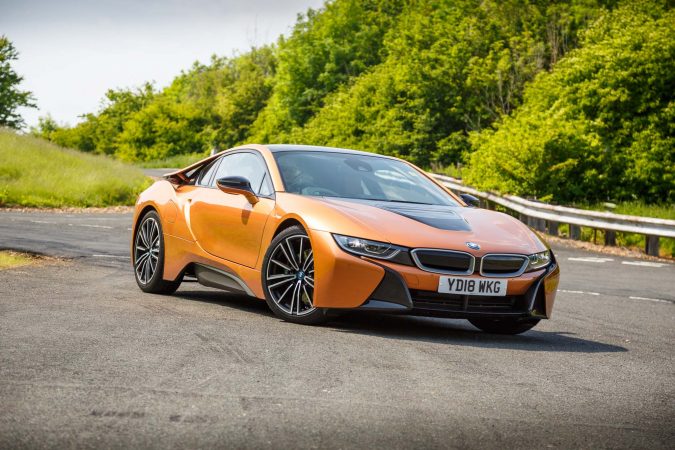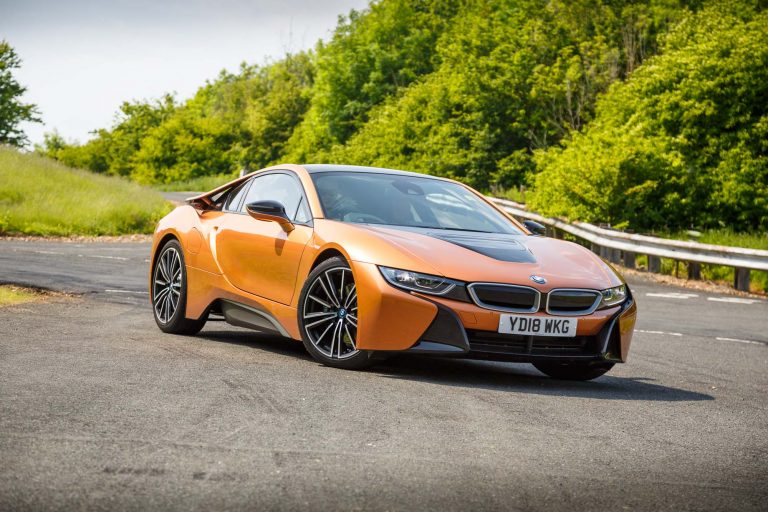 It's not all bleak, monotonous electric and hybrids it makes though. BMW also produces the i8, one of the first commercially available small-engine hybrid sportscars. Recently, it has also brought back the 8 Series moniker, in the form of the stupendous new 'G14/G15/G16' 8 Series.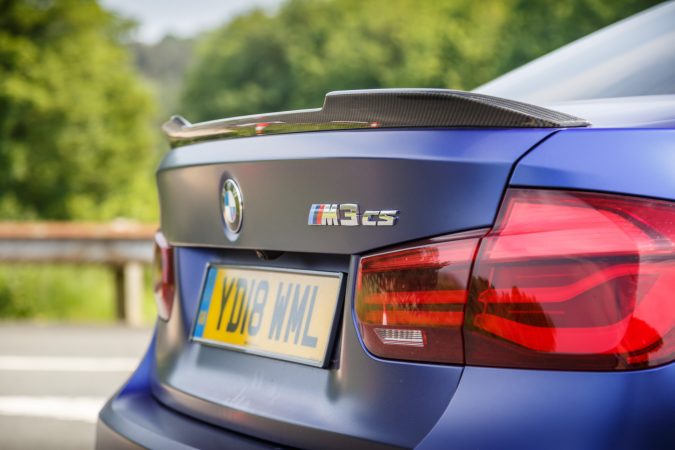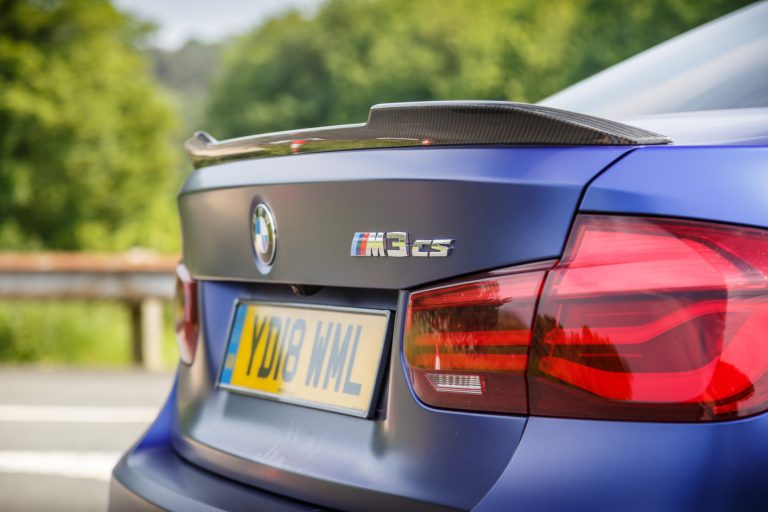 Of course, BMW is also an artisan in the classic longitudinal, rear-wheel-drive layout of cars. It has stuck with the concept ever since its inception. Until recently, it was one of the last manufacturers to produce a front-engine, rear-wheel-drive hatchback – the F20/F21 1 Series.
Some argue that the inline-6 1-series is the last great driver's hatch to be produced in modern times.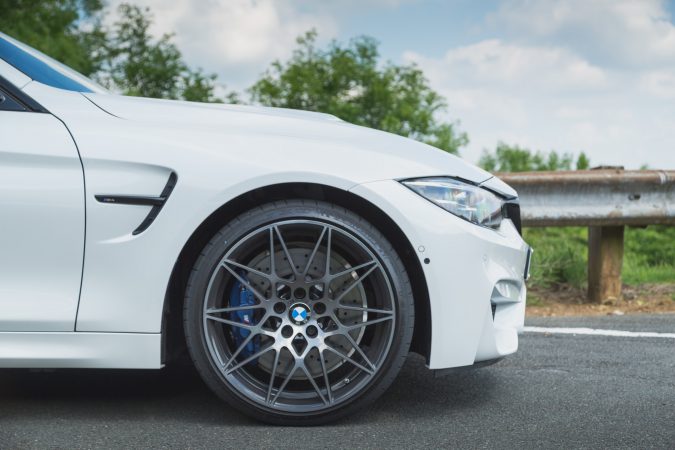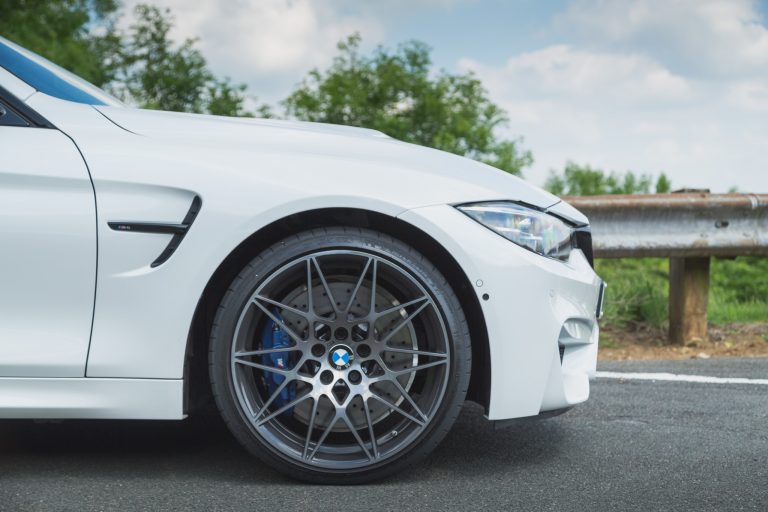 Undoubtedly, BMW owns one of the most venerable letters in the world – 'M'. Being BMW's revered performance division, when the M letter is emblazoned on a BMW you know it's got to be something spectacular.
It's not all about tire-smoking prowess though, as BMW also produces normal front-engine front-wheel-drive cars for the masses. Initially met with vexation from BMW enthusiasts, it's apparent that the popular 2 Series, X1, and X2s are a necessary step for BMW.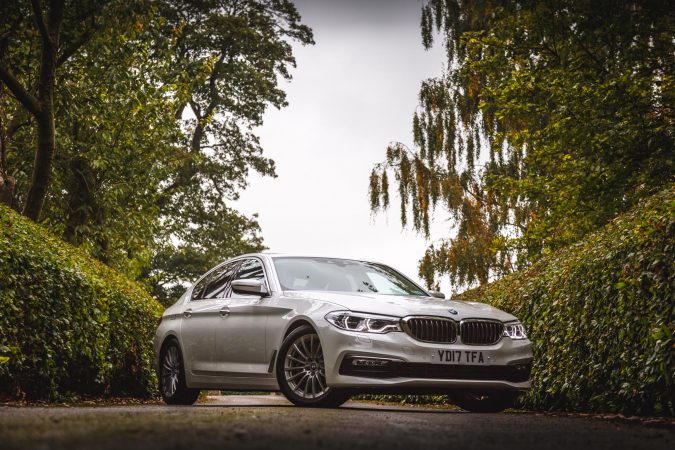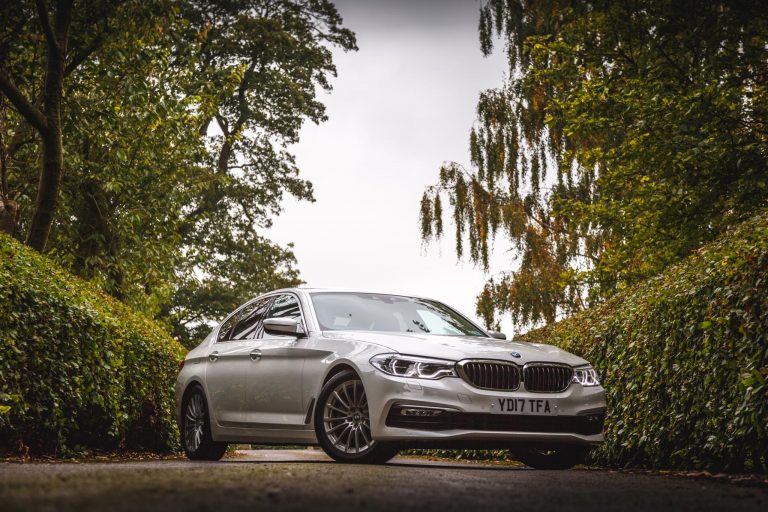 Then there's the usual lineup of BMW cars, from the compact executive 3 Series to the full-fat 7 Series luxobarge. Multiple engines are also available for each model, depending on where you live. For the extra-affluent, BMW also has Rolls-Royce for its ultra-luxurious lineup.
On the other hand, Mercedes-Benz is slower to the curve when it comes to full EVs, but it has recently brought out major developments in the form of EQ mobility. In fact, it's working towards electrifying all of its cars and propagating mild-hybrid technology throughout its range.
It has also recently introduced full EVs such as the EQC and EQV, with many more Mercedes EQ models in the pipeline.
Over the years, Mercedes has really diversified its range of cars. And let's not downplay their contribution to the commercial world, as BMW, in contrast, has no commercial vehicle presence at all.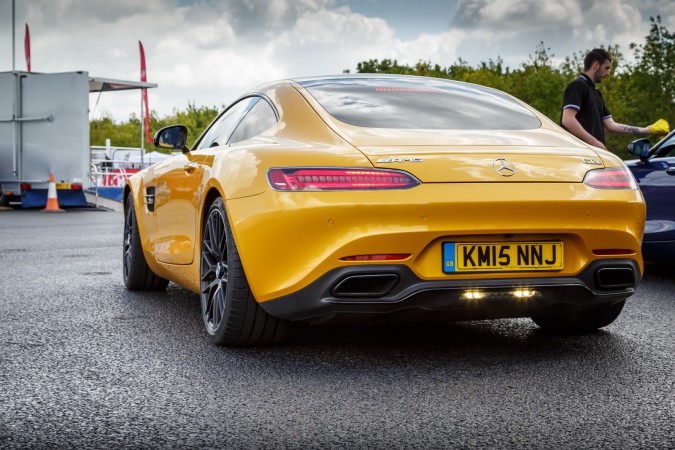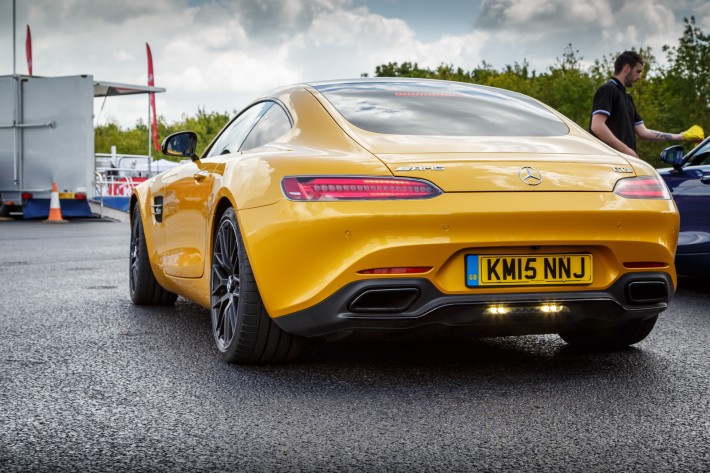 Mercedes-Benz also has its own skunkworks in the form of AMG. Over the years, much like the M-division, AMG has graced the world with some properly manic concoctions, such as the CLK DTM AMG, R129 SL73 AMG, SLS AMG, and the list spans endlessly.
Most recently AMG's efforts have culminated in their magnum opus, the Mercedes-AMG One, an F1-road car hybrid from the madman's fantasy.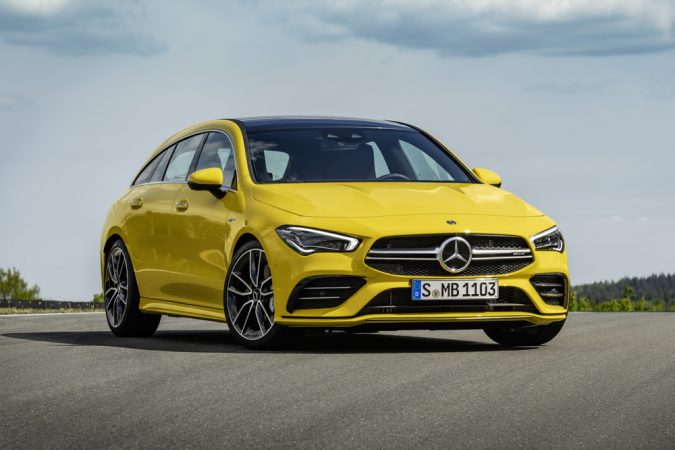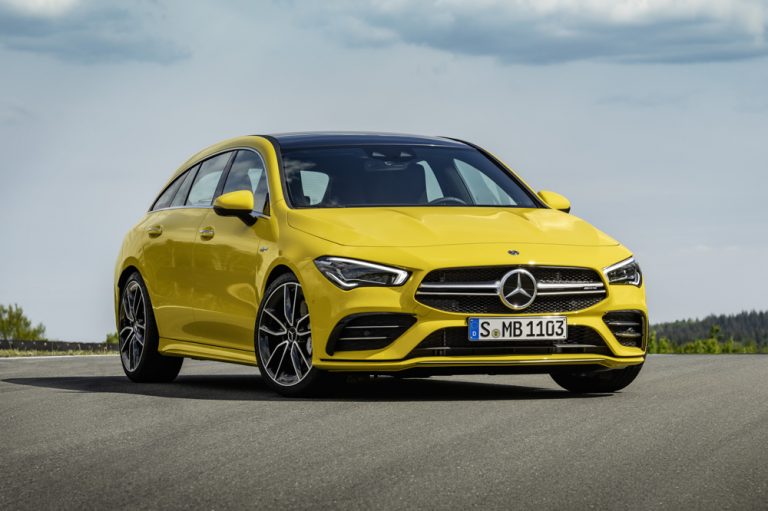 Mercedes's normal lineup of cars is encompassing. From the A-Class family hatch all the way to the S-Class luxury sedan. Although recently streamlined, you can still buy multiple variations of a certain model, with availability subject to regional differences. For ultra-luxury, you'd be looking at Mercedes-Maybach models.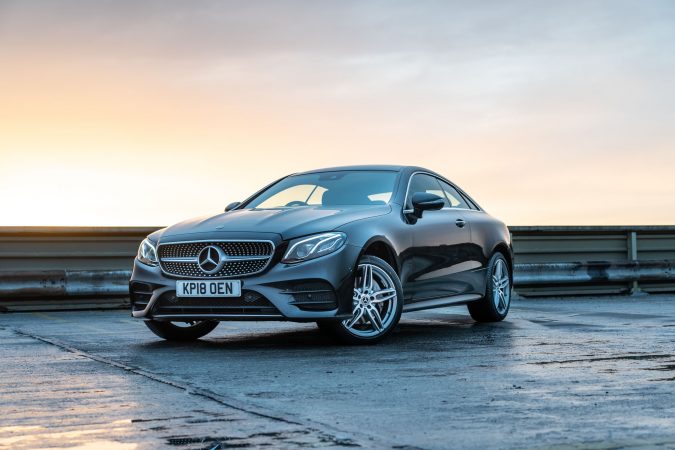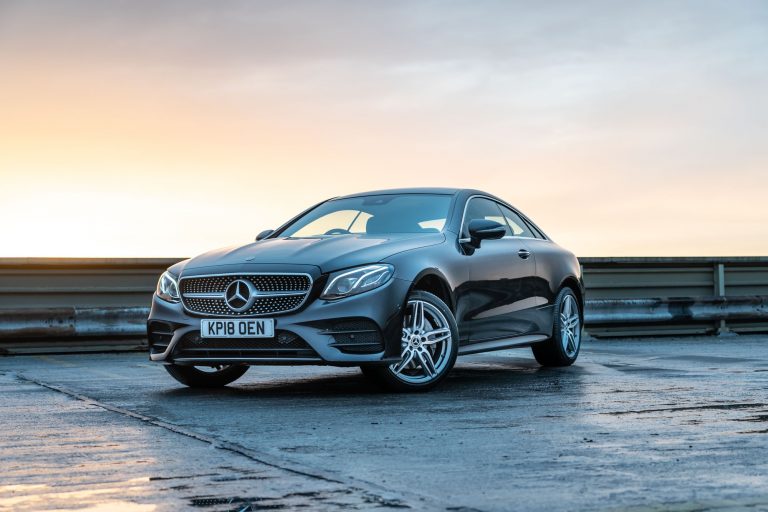 Therefore, both companies are rather even when it comes to the cars they produce. While Mercedes-Benz makes the X-Class pickup, the news is that it'll be discontinued soon. That said, Mercedes-Benz is at the forefront when it comes to commercial vehicle production, and that's really a segment BMW hasn't explored at all.
Reliability
This is a hot topic whenever there's a discussion between BMW, Mercedes-Benz, and even other German brands like Audi and Volkswagen – vehicle reliability, or lack thereof. Some still wonder about are BMW reliable cars (and among the list of the most reliable cars).
Whenever you mention German luxury, people will disclose their own tales of woe from owning a German car. Certainly, there are examples of German cars breaking down the moment it leaves the showroom. However, the same story can be told about Japanese or even American luxury cars.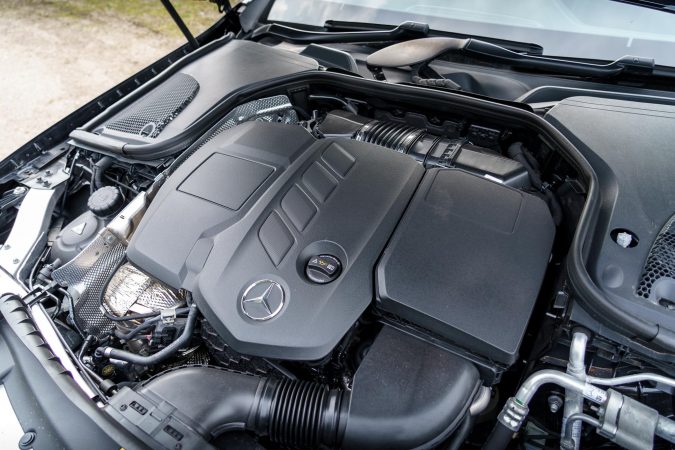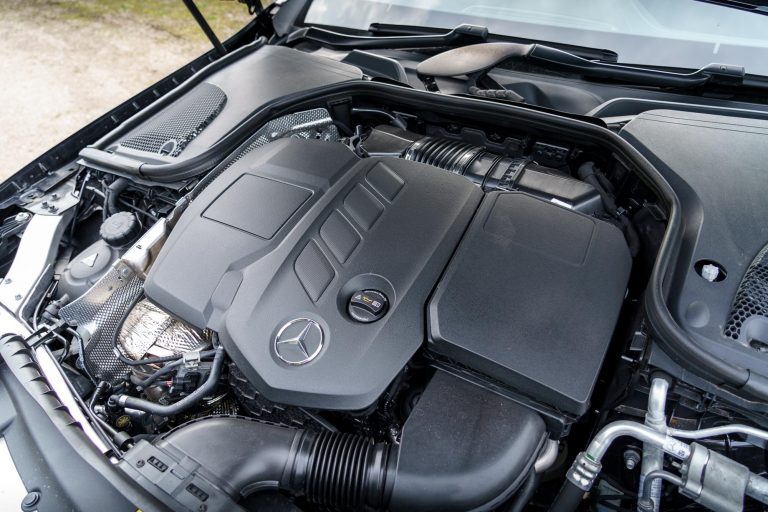 The truth is that when you're investing in the notion of utmost luxury, you are demanding complications and experimental engineering that's not industrially applied yet. Manufacturers dedicate unfathomable time and resources to development to implement the hottest technology available into their cars.
To be competitive in the field of luxury cars, you have to offer novelties and features lacking anywhere else. This has brought luxury manufacturers to widely incorporate vehicle networking which increases the number of sensitive electronics found in a modern car.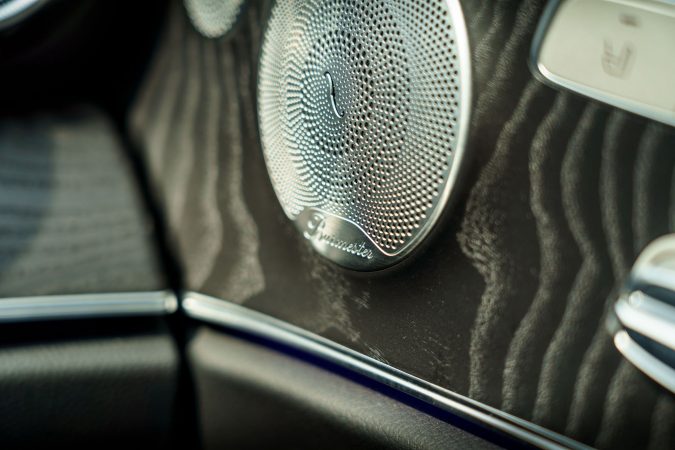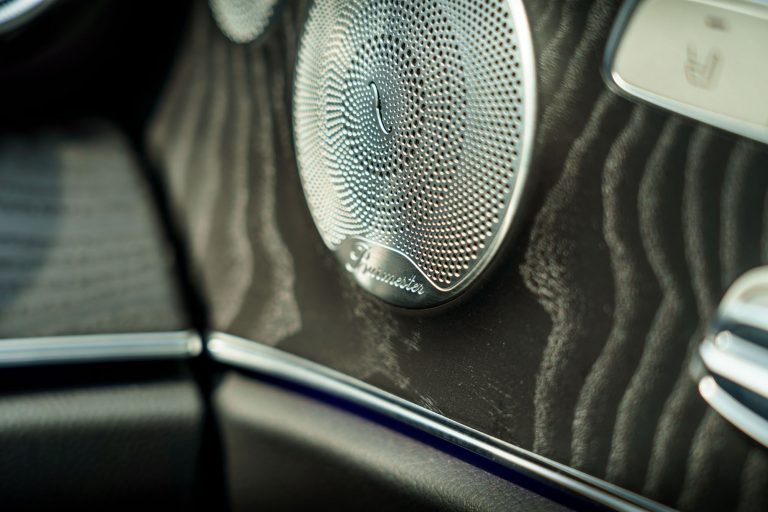 More links in the chain mean there are more to fail. It gives the impression that the luxobarges break down more often and sooner. The benefit is that these breakthrough technologies eventually trickle down into the basic models, then become widespread among manufacturers.
This is immediately apparent when you take a look at reliability ratings, where BMW and Mercedes-Benz hover just around the industry average. With that said, in JD Power's 2022 Vehicle Dependability Survey, BMW is clearly ahead of Mercedes-Benz.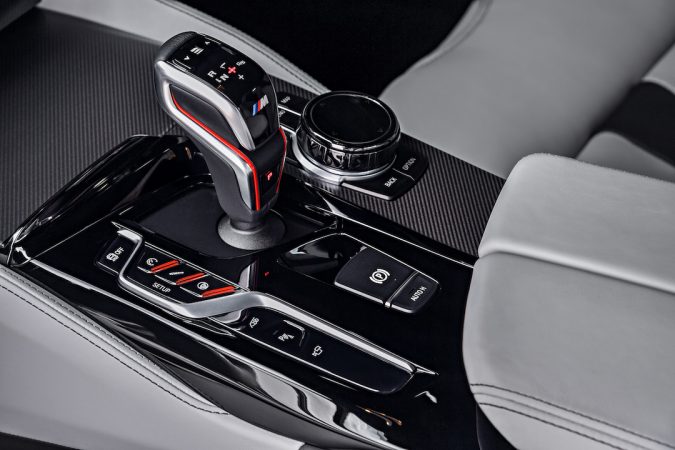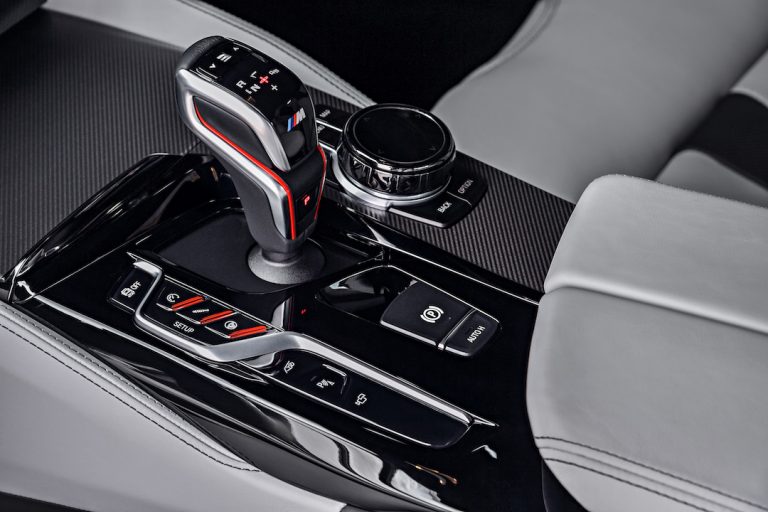 If you take a look at another survey done by WhatCar, Mercedes-Benz is also behind BMW. Both makes are more or less on par with each other. It's inconclusive but fair to say that both manufacturers perform comparably when it comes to reliability.
The honest truth is that if you're getting into a Mercedes-Benz or BMW, you're expected to be able to keep up with the hefty maintenance cost (same as Audi cars) and occasional demand for workshop attention. There will be work that can only be conducted by specialists, and they charge more for their work.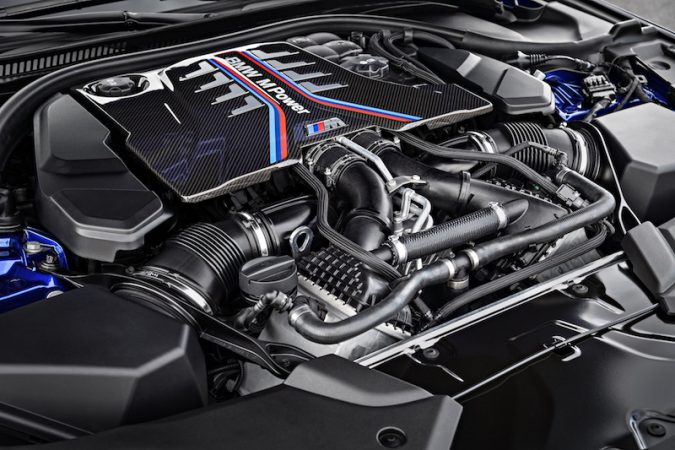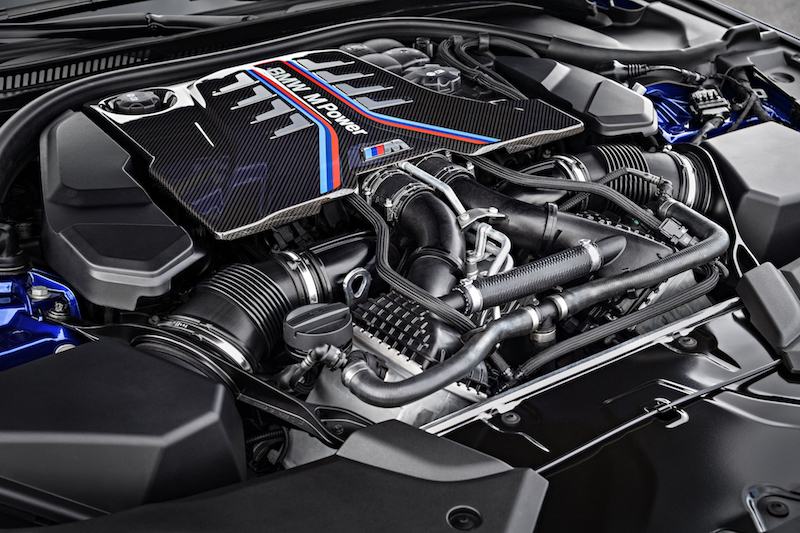 Mercedes-Benz and BMW were the benchmarks for reliability half a century ago. Over time though, consumer demands for higher standards of technology and luxury have rendered this reputation impertinent. The progression of the most reliable BMW engine makes this clear enough.
A reasonable conjecture can be understood here then, if you're after reliability, look elsewhere. Both manufacturers struggle to score favorably in most brand reliability surveys, even the most reliable BMW can't fare all too well. The same goes for the most reliable Mercedes models, which still fall flat compared to some other brands.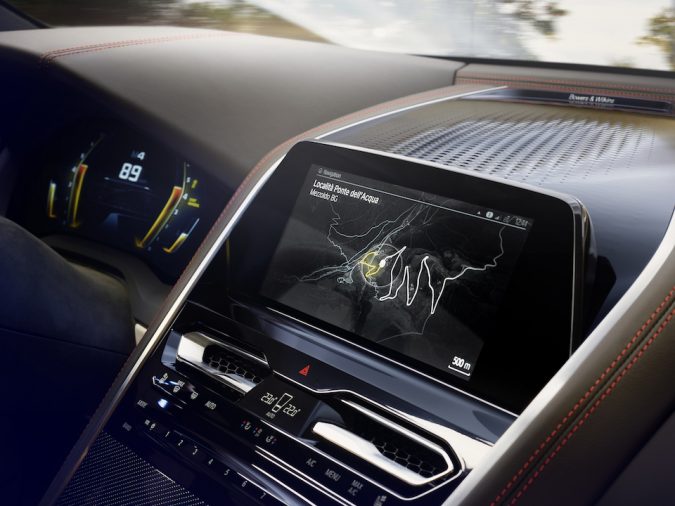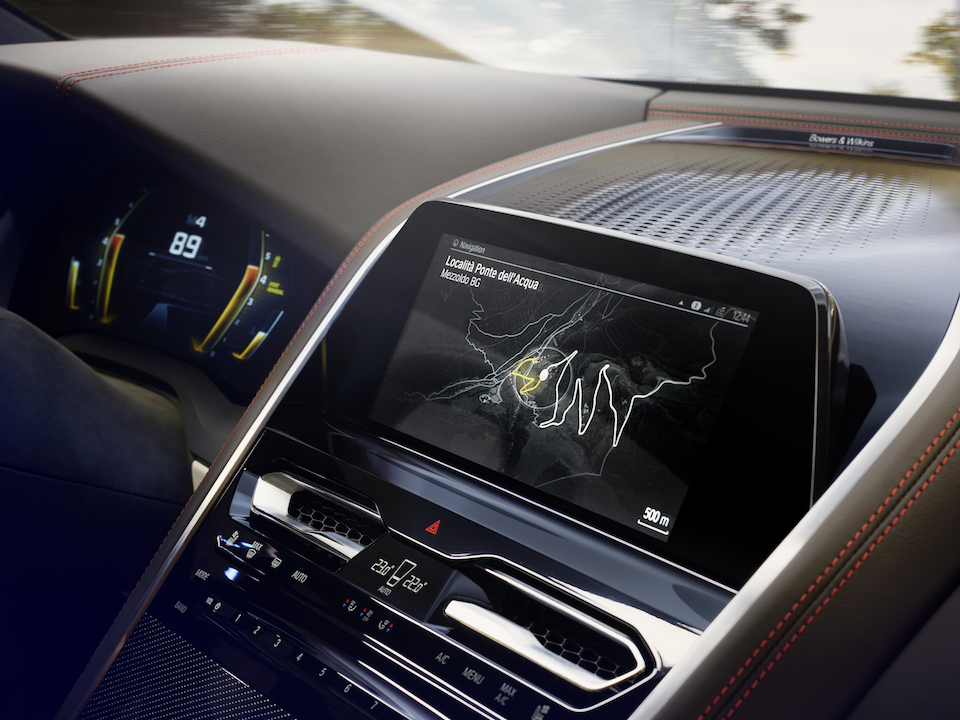 Playing devil's advocate, it's worth noting that in JD Power's 2022 Customer Service Index (CSI) study, BMW beats out Mercedes once again. This is in the Premium Brand segment, with Lexus taking the lead. As such, there's no question as to whether or not is Lexus a luxury car brand.
We have looked into what is the most reliable German car. Read our full article on it.
Design And Quality
In terms of design philosophy, both marques adhere to their own ethos. Undoubtedly the overall aesthetics have evolved over the years, but even today we can see the application in modern form. Of course, design ideals change and innovate over the years.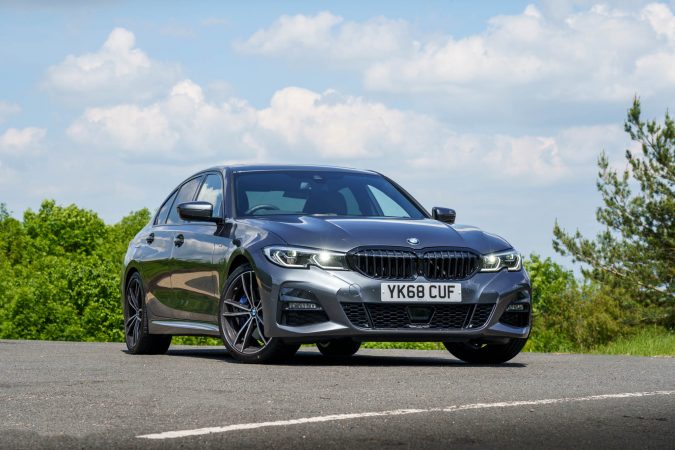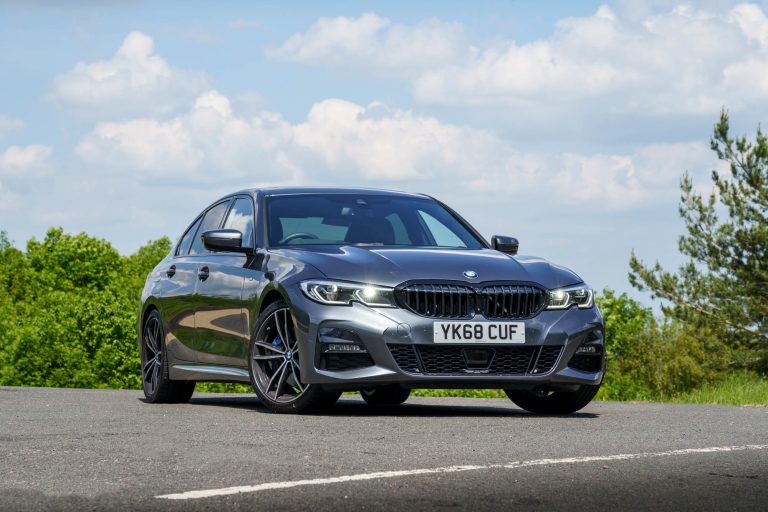 When it comes to BMW, we've seen the design alter from the original and timeless 'Sharknose' to the modern-day 'kidney grille'. It represents BMW's idea of dynamism and constant motion. The positioning is subtly modified for varying models.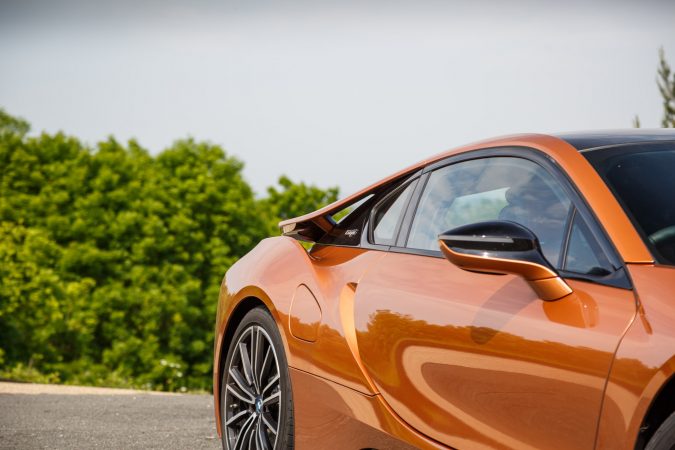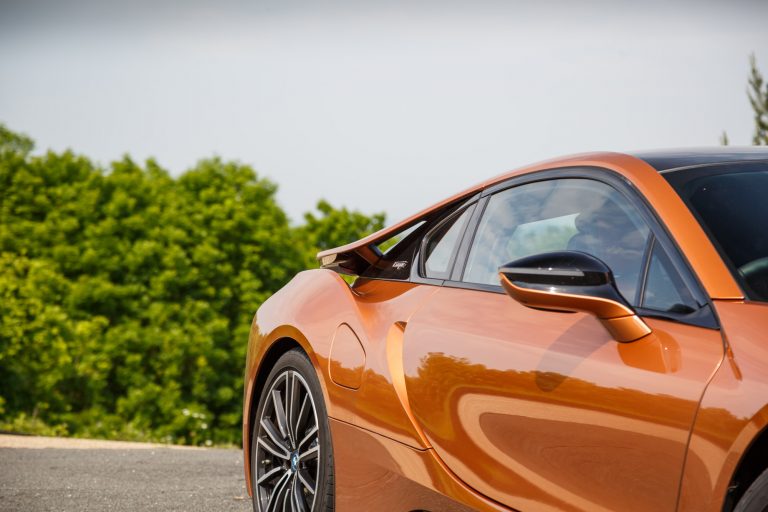 However, there are elements that you might've not noticed, yet BMW has stuck with them for decades. Things like the 'Hofmeister Kink', a distinctive counter-curve at the C-pillar. All BMWs also have a crease line that courses through the entire side profile and a muscular aft end.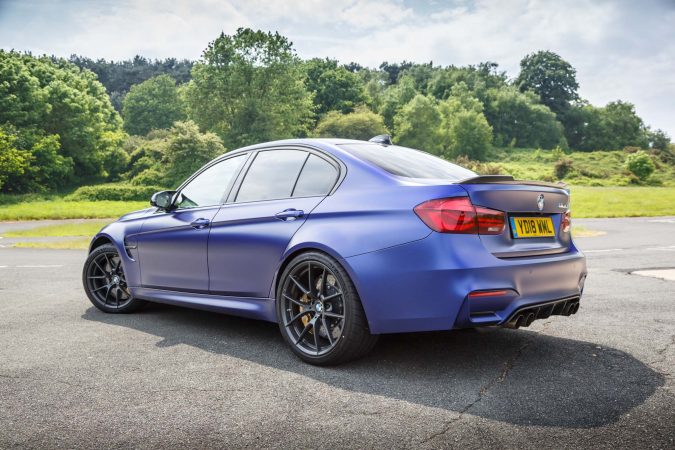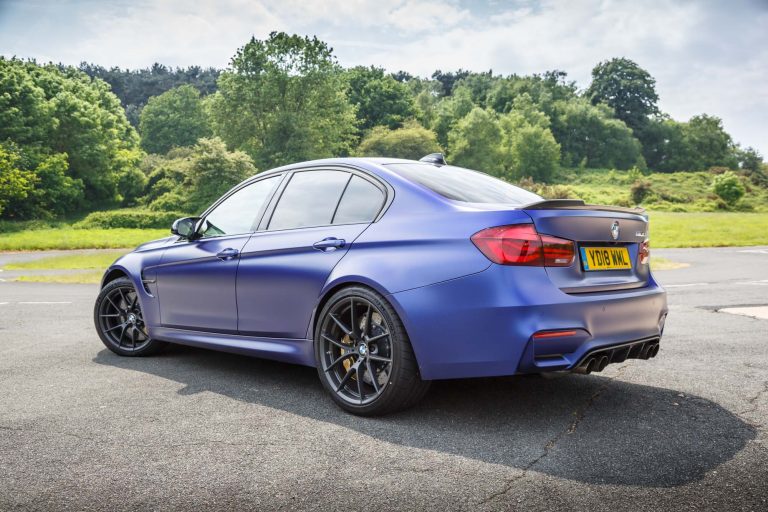 When it comes to Mercedes-Benz though, a svelte yet imposing design is the motto. Mercedes-Benz dubs its design language 'Sensual Purity', and it denotes its take on modern luxury. What it essentially means is fewer creases, sharp edges, and abrupt lines, all in the pursuit of veritable elegance.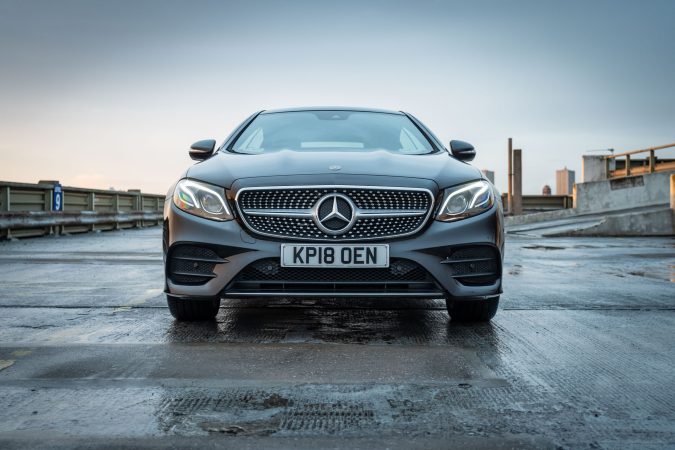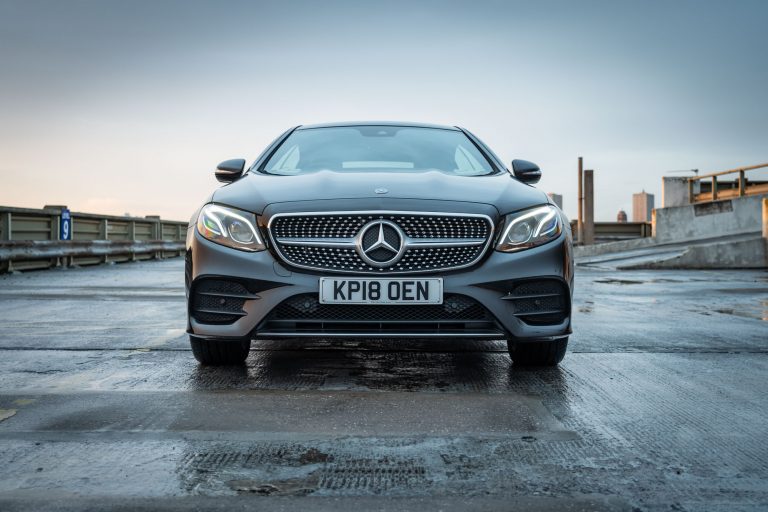 Mercedes-Benz has always been the one who always proudly displays its badge for all to see (fun fact, go check out our explainer on how to debadge a car). However, one model truly epitomizes their notion – the S-Class. Over the years, the S-Class has always been understated, yet somehow exudes incredible road presence.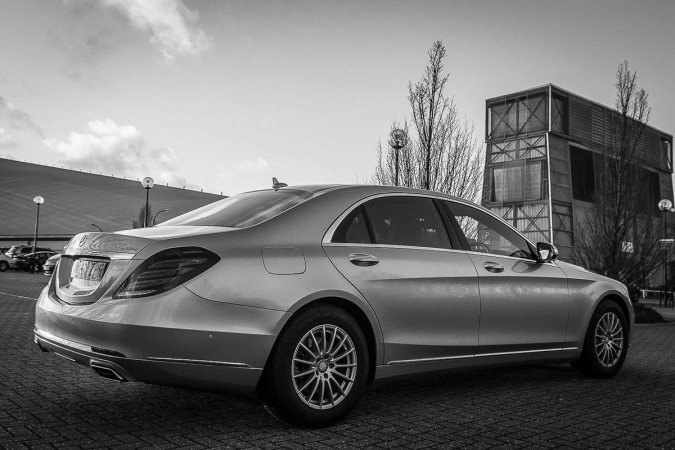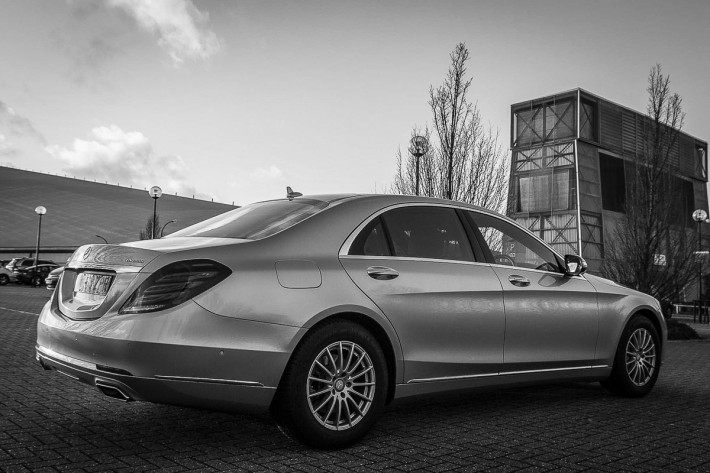 It's also enticing to see Mercedes-Benz finally experimenting with its 'Panamericana' grille nowadays. This harkens back to the legendary W194 300 SL, Mercedes's incredibly successful road racer.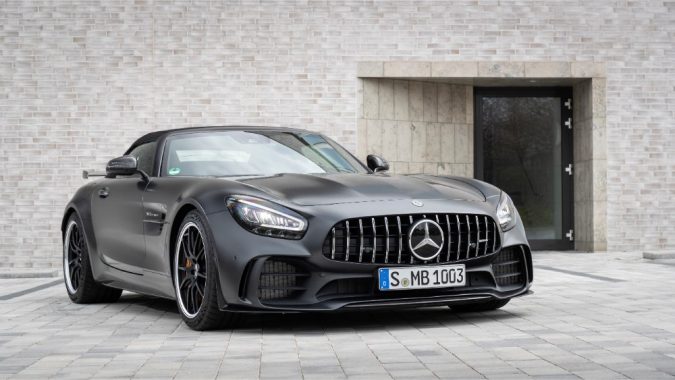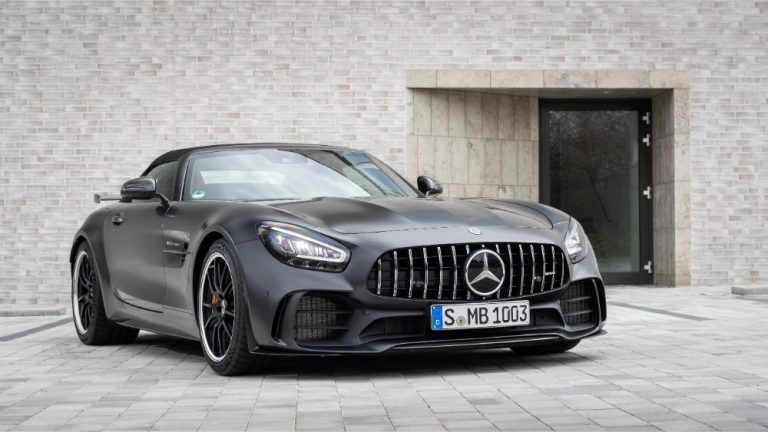 Move onto the interior, and both manufacturers won't disappoint you with the quality. Fit and finish is the name of the game if one wants to remain on top, and lackluster quality isn't acceptable at this level.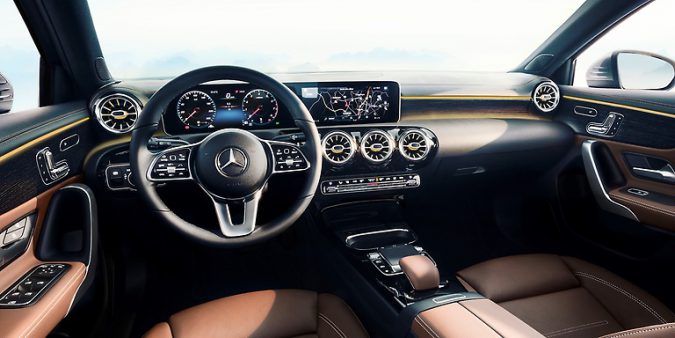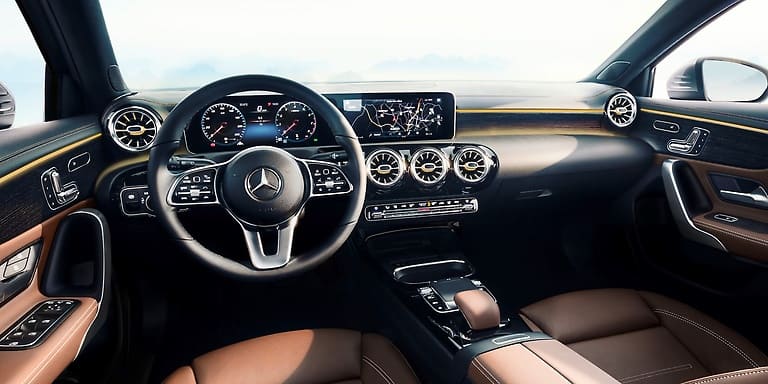 Both BMW and Mercedes-Benz present remarkable interior design and material choices. The W222 S-Class, in particular, presented the world with a new take on interior design.
Introduced all the way back in 2013, it was one of the first car interiors that really made clever use of its construction and ambient lighting to present a theater whenever you opened the doors.
And today, we've seen the design slowly adapted into the new W177 A-Class, and in its segment, in terms of design, there really is nothing quite like it. However, when it comes to quality in this 'budget' premium sector, the BMW 1-Series outperforms with a better material application.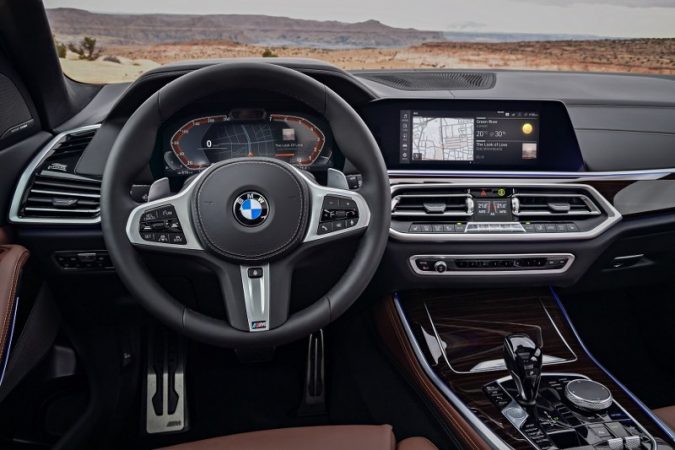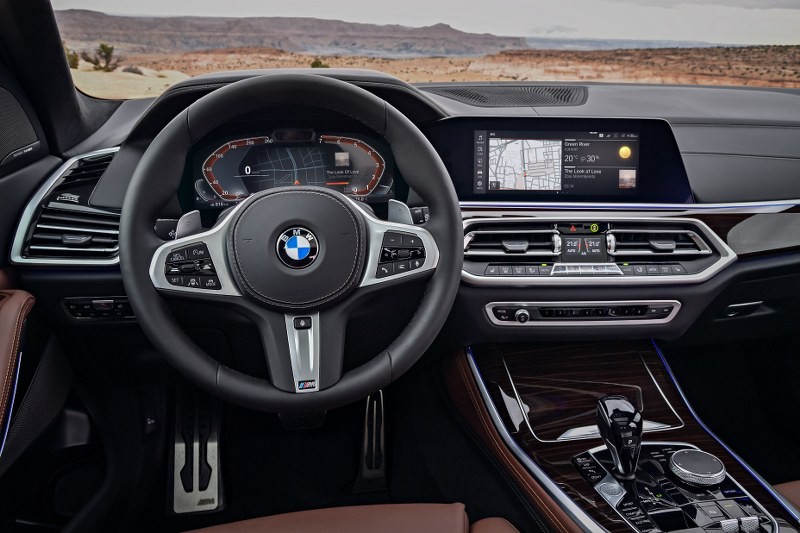 Come to the E-Class or S-Class though, Mercedes-Benz is exemplary. Everywhere you touch it feels properly built, and the execution deserves plaudits. Of course, BMW's interiors are worthy of mention too, but Mercedes is truly outstanding when it comes to vehicle interiors.
Driving
Both BMW and Mercedes-Benz proudly don their slogan – "The Ultimate Driving Machine" and "The Best or Nothing" respectively. Driving pleasure is clearly reigning amongst the top in terms of priority, and their models show.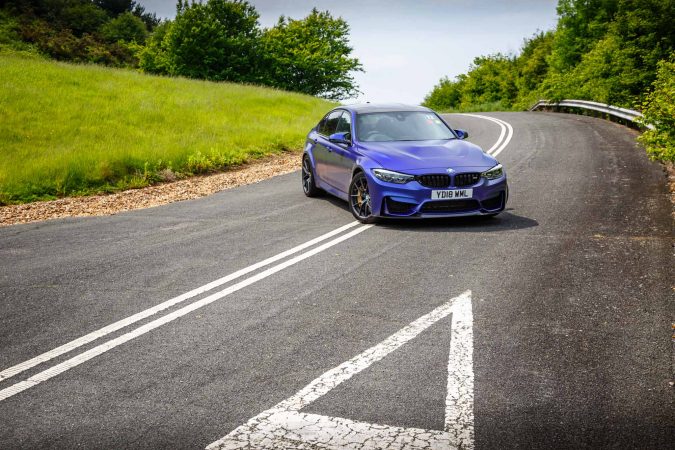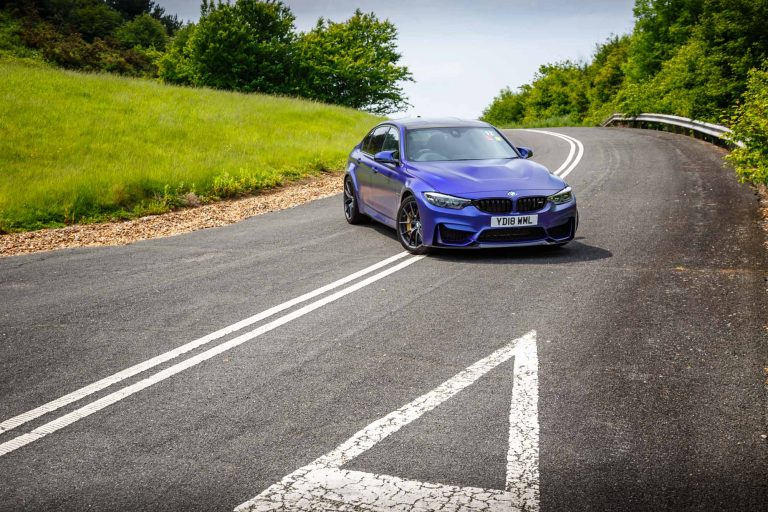 When it comes to their basic models, I reckon BMW is superior when it comes to the driving experience. BMW has always been the driver's car, and it has long been said that the ultimate driver's sports car is the BMW M3. But then the normal 3 and 5-series got so good that some hesitate to recommend the extra cost of an M car.
Recently, Mercedes-Benz has had a bit of an identity crisis. They were the luxurious choice, but the C-Class feels a bit too sporty to be an entry-level S-Class, and it's intentional. And while you're there, maybe even take a look at the Mercedes Benz GLE SUV.
However, come to the normal S-Class or even the E-Class, and it's still an absolute joy to drive on normal roads. Composed yet suitably potent, if a bit disconnected. That, and the many other Mercedes classes that require one to be explained to.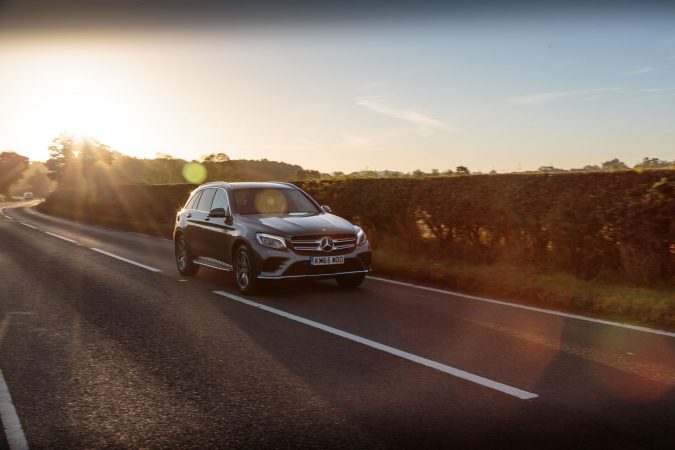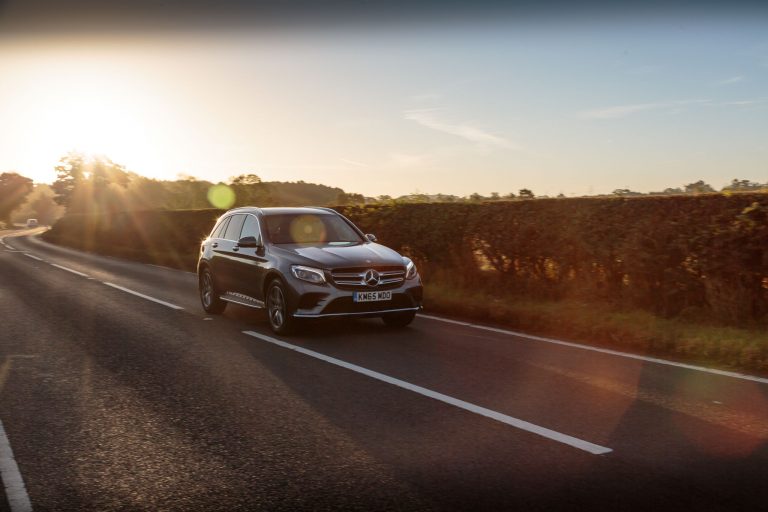 Both manufacturers have it close with their performance-imbued models. And if not, even the simplest forms of tuning on a BMW M3 can do wonders to extract more power. Courtesy of their performance subdivision, both of them have presented the world with some truly intriguing creations.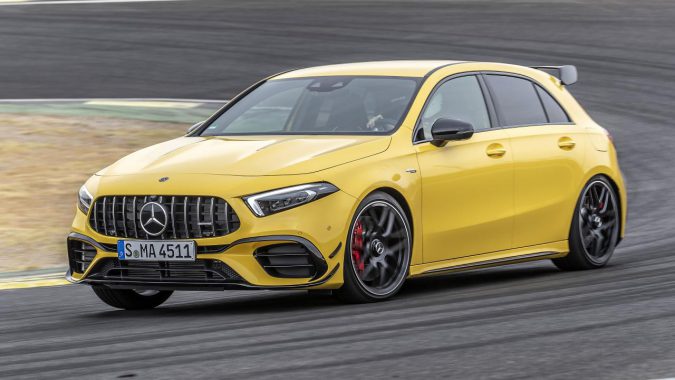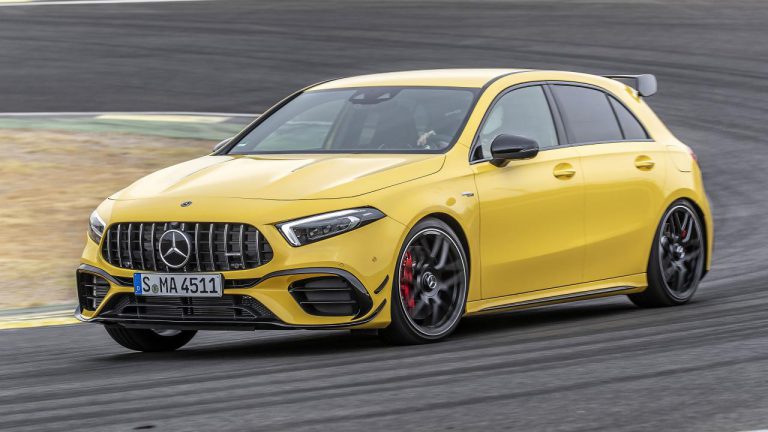 The new AMGs are true rocketships, such as the latest Mercedes-AMG A45 S which is actually faster than the BMW M4 around the Nürburgring. Of course, it boasts a mighty turbocharged inline-4 that puts out over 400 horsepower and nigh 500 Nm of torque.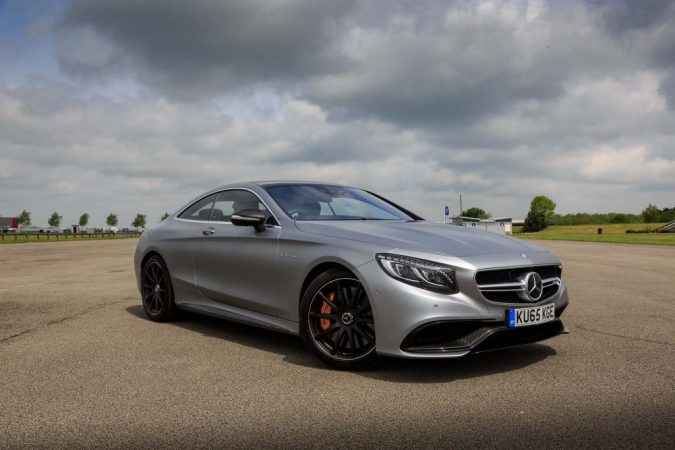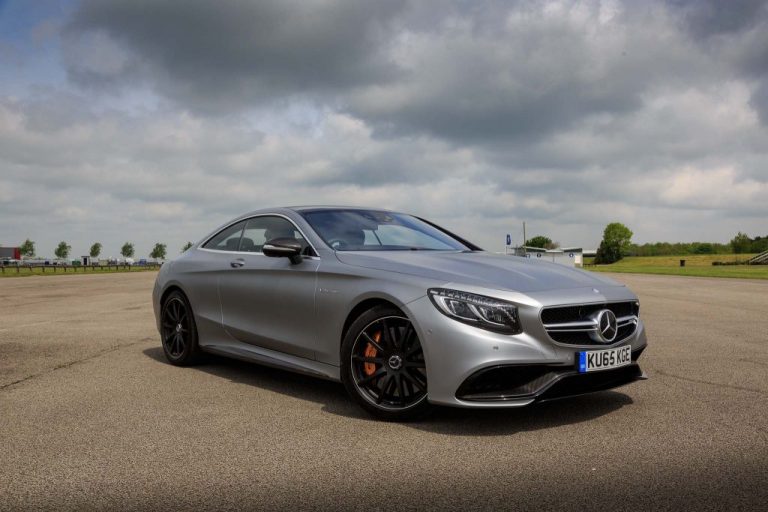 They also produce some properly rapid cars with their signature 4.0-liter twin-turbocharged V8 engine that's used across the 63 range and GT models. It's always giggle-inducing to see the C63 S estate, a 4,000 lbs car that accelerates from 0-62 mph in 4.1 seconds.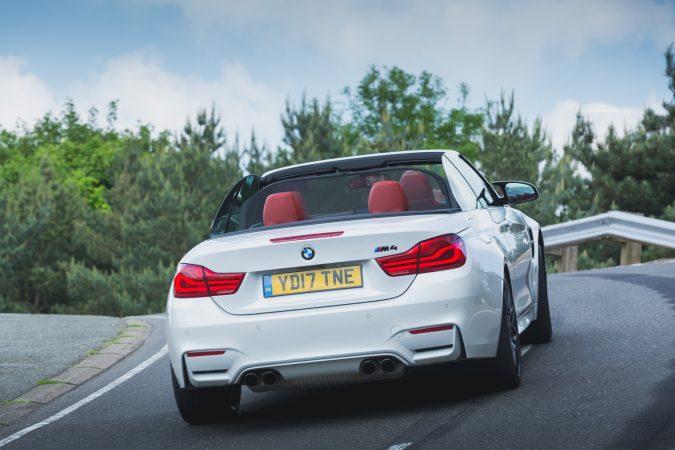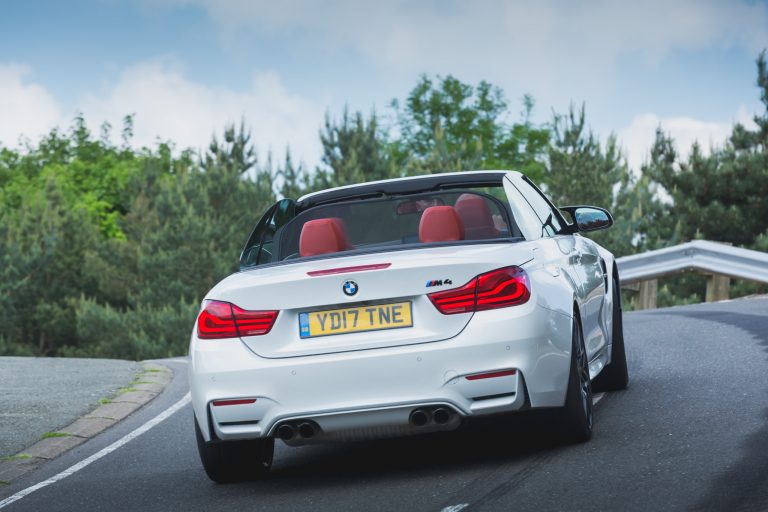 With all that said, people will rebuke BMW M-division's excellent résumé. Make no mistake, the folks over at M have churned out plenty of excellent cars over the years, and I'd say that BMW still remains a connoisseur at manufacturing inline-6 engines.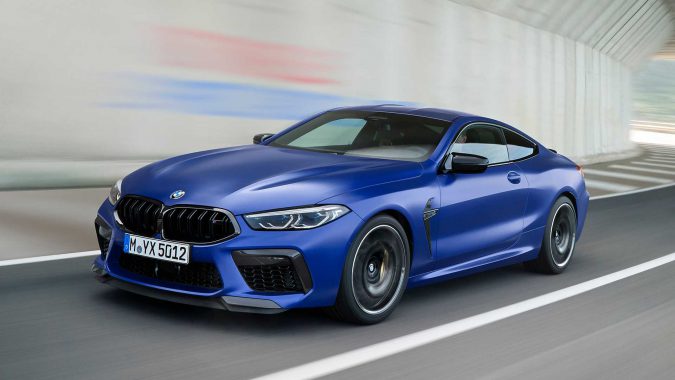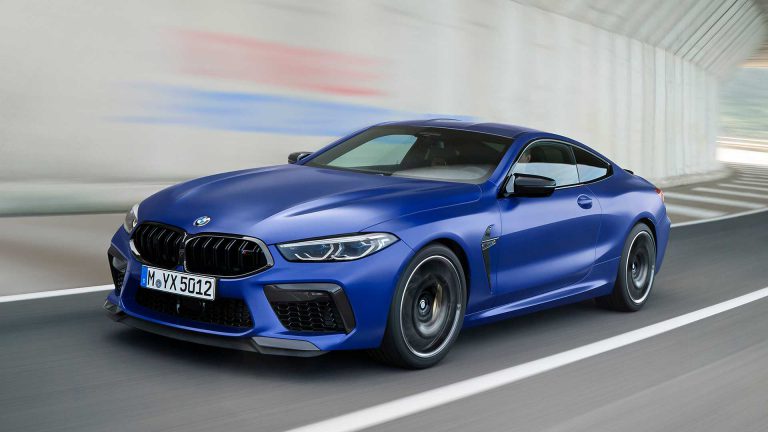 However, BMW still doesn't have a real answer to the Mercedes-AMG GT lineup of cars, with the M8 being more comparable to the S-Class Coupe. But Mercedes-Benz has long forsaken the manual in the AMG models, and the BMW M2 and M4 can still be found with a manual nowadays. That's unless you're looking at the non-M BMW 430i.
Insurance And Safety
When it comes to the topic of insurance, there's no way around it. Both BMW vs Mercedes-Benz performs rather exorbitantly. Car parts for them are expensive (in case you're still wondering whether are BMW spare parts expensive), and labor charges are high, insurance companies don't want you to drive one at all, really.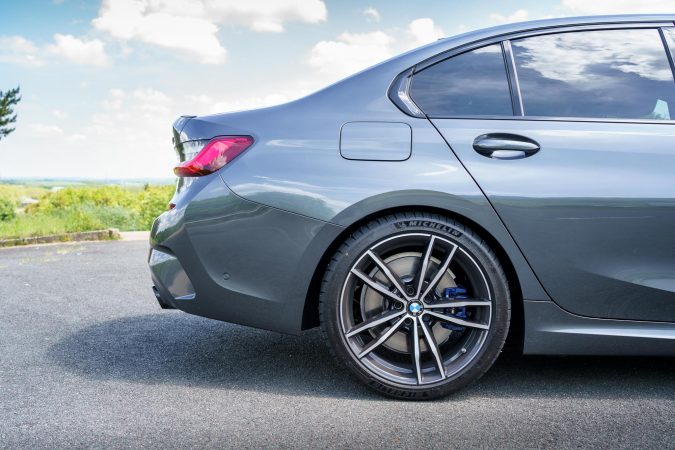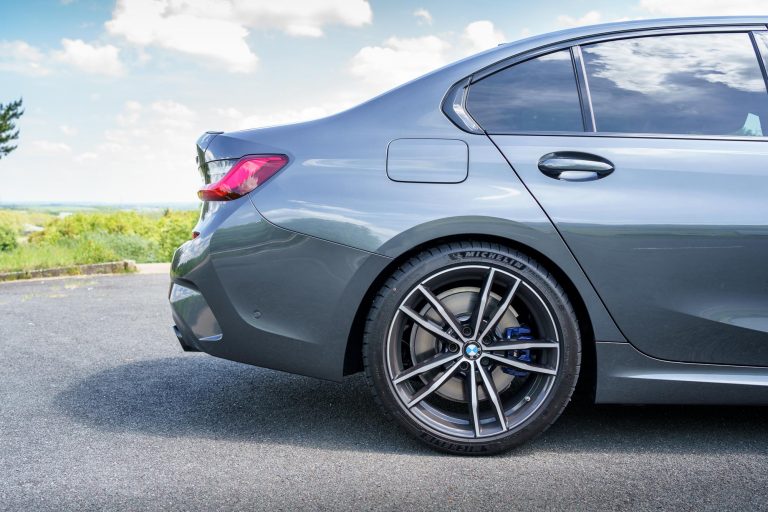 Indeed, across numerous insurance rate comparisons, cars manufactured by BMW vs Mercedes-Benz tend to make the list. That's with all the other supercars and luxury cars. There's really no way around it, if you own a German luxury car, expect to spend a lot to insure it.
If there's any consolation, they are also amongst the safest car you can buy. In the latest Euro NCAP rating, Mercedes-Benz models all score admirably in their tests, with some BMW models also taking the top spots. Regardless, they're all 5-star Euro NCAP safety ratings.
Both the Mercedes-Benz CLA-Class and BMW 3 Series are the best in their respective class. The latest 3 Series scores 97% for adult occupancy protection and 87% for child protection and road user protection.
The Mercedes-Benz CLA is laudable in how well it performs as a small family car – 96% for adult occupancy safety and 91% for both pedestrian safety and child occupancy protection.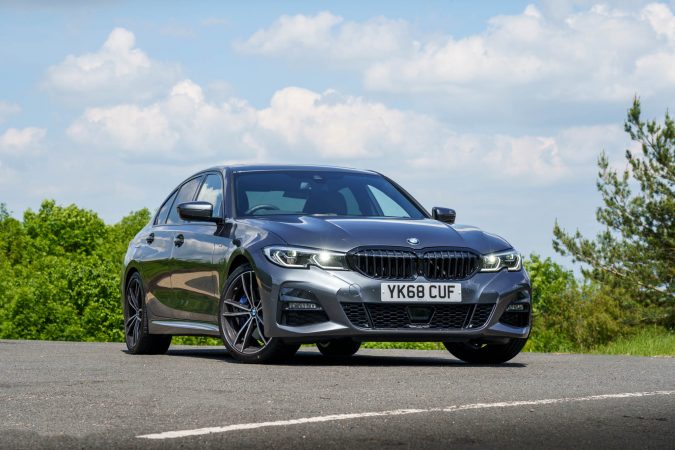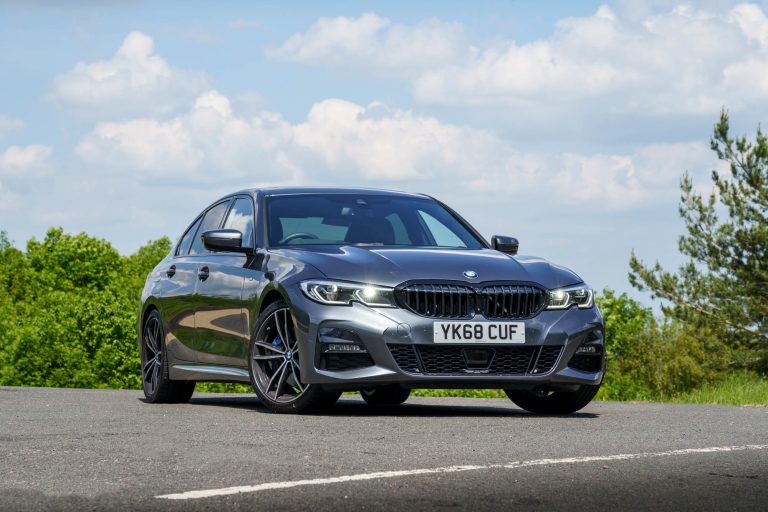 In addition to the deftly thought out design and engineering to make their cars as safe as possible in the event of a collision, both manufacturers also sport copious collision aversion systems.
Mercedes-Benz, in particular, is an early adopter of collision avoidance technology. Their signature PRE-SAFE system was introduced all the way back in 2002 and has evolved over the years. Prevention is the safest option.
Halo Cars
Here's a short break from all the serious talk, which company makes the best halo car? Of course, the highest-end BMW and Mercedes-Benz are inaccessible to the majority of the population, but it impacts brand perception to a degree.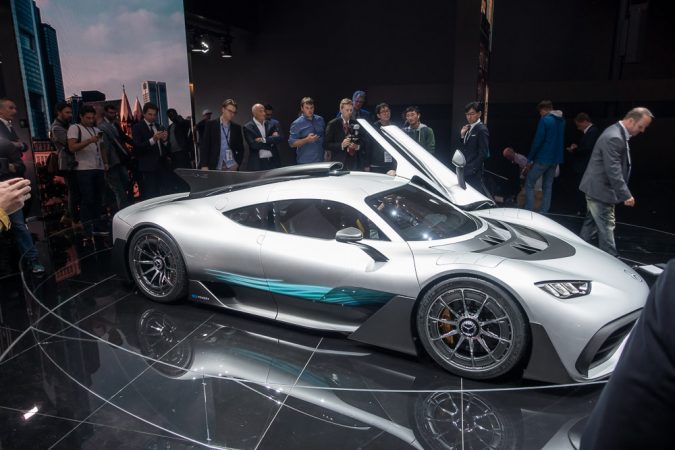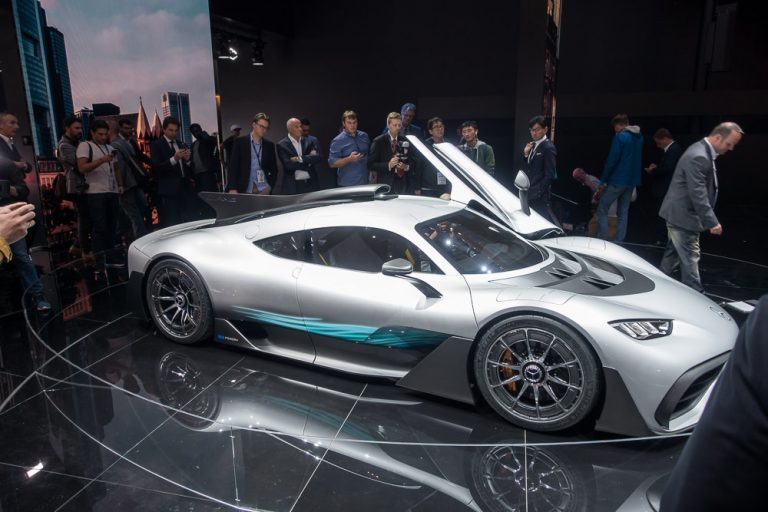 Right now though there's really nothing terrific from BMW just yet. A few years prior, it's arguably the i8, a hundred grand worth of brilliantly engineered hybrid mid-engine grand tourer. But nowadays it's probably the M8, the best sports grand tourer BMW can imagine.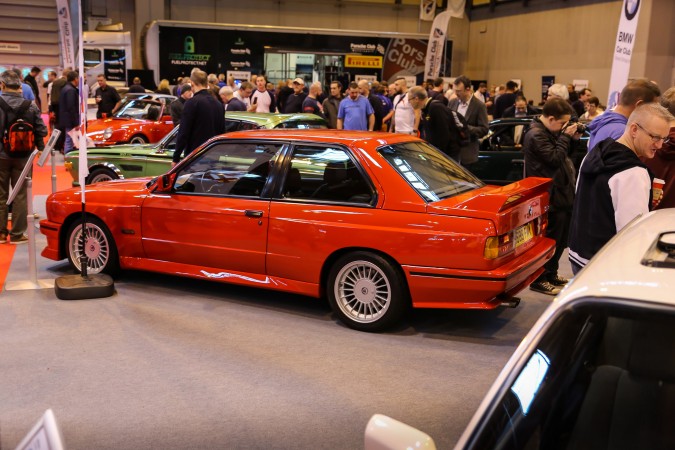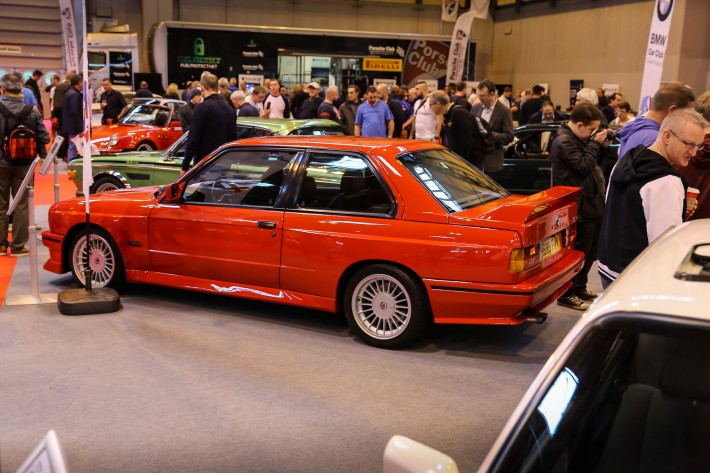 For Mercedes, it's eminently the AMG GTR, a firebreathing record-setting track monster most famously seen in green, navigating The Green Hell. On the front of the grin factor, the i8 would have trouble topping the AMG GTR.
What if,  instead, we take a page out of their history? Both sides have come out with some incredible homologation specials (like my personal JDM favorite, the rally-bred Toyota GT4 Celica) that I'd imagine anyone would struggle to pick between.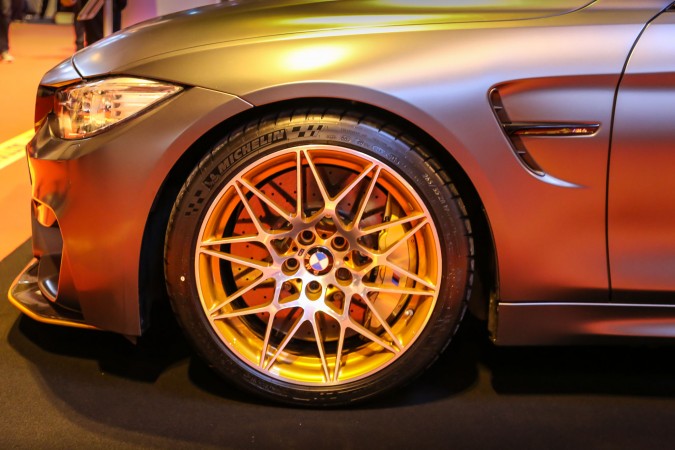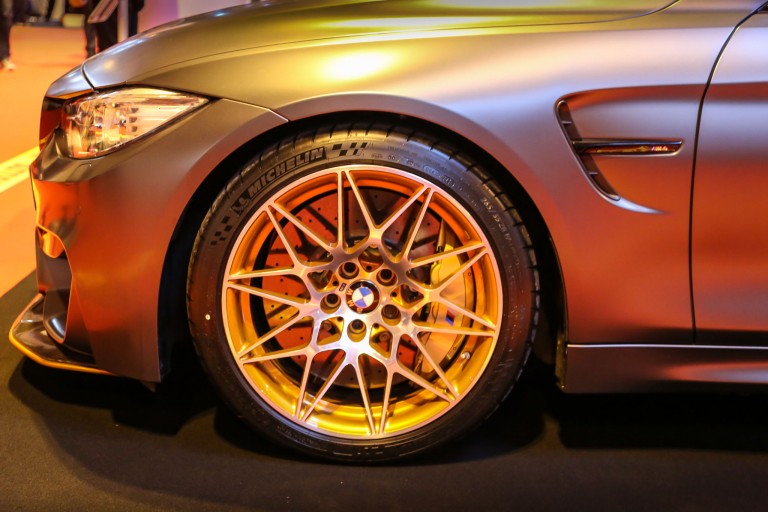 BMW has the 3.0 CSL, the E46 M3, M1, Z8, E30 M3 Evolution II, etc. Right now, they also have the M4 GTS that's worthy of note. Mercedes touts the SLR McLaren, CLK DTM AMG, CLK GTR, SLS AMG, 300 SEL 6.3, 190E 2.5-16 Cosworth, SL 'Pagoda', the SL 'Gullwing', and the upcoming Mercedes-AMG Project One.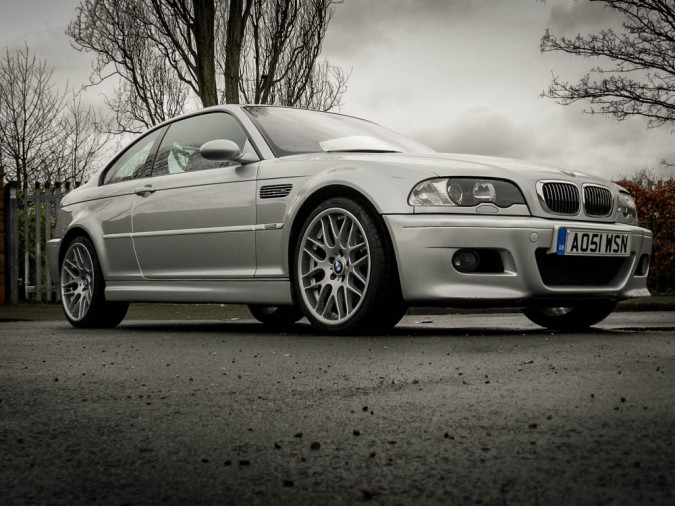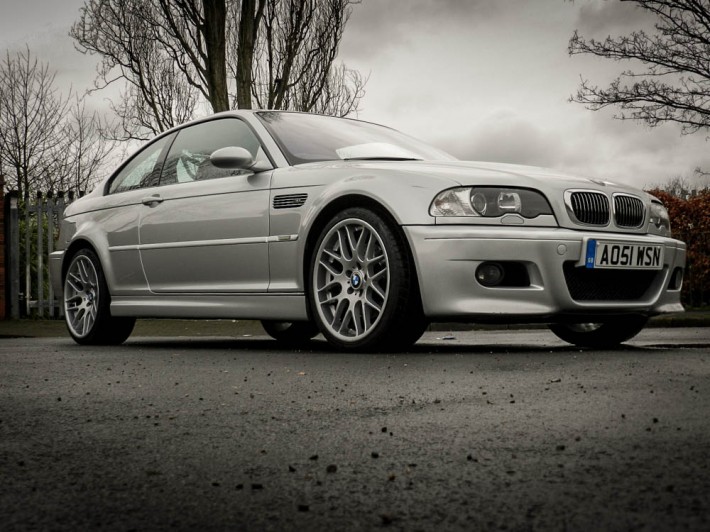 All very attractive propositions. It's very subjective, but Mercedes has indeed introduced more prominent poster children in the past. For me though, I still reckon the 3.0 CSL takes the cake, simply because it boasts an impressive history with a cool look, and it's not entirely out of the picture that one could own a BMW E9 which still looks like the 3.0 CSL.
Verdict
Finally, here's why the comparison makes little sense – BMW vs Mercedes-Benz actually makes different types of luxury vehicles, even amongst themselves (look no further than comparing the BMW X1 vs X3). BMW puts more priority on sportiness, while Mercedes stress more on smoothness and refinement.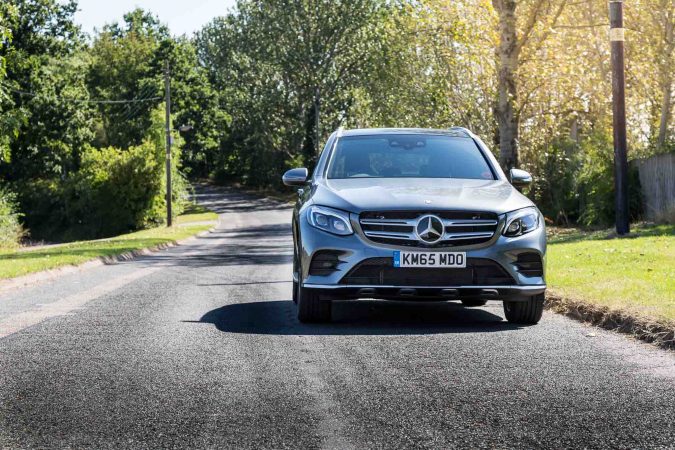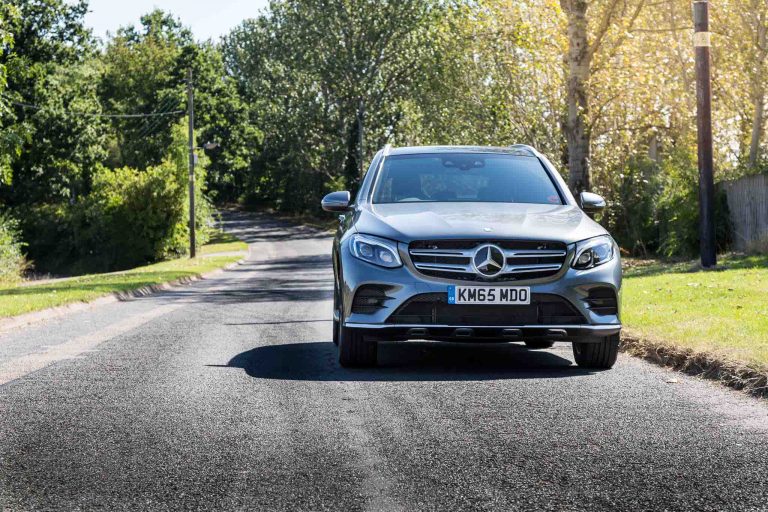 Both manufacturers, BMW vs Mercedes, have built up their own ardent fanbase over time, with a cult following on both sides. Chances are that it's the brand and make that actually draws the buyers in, rather than the vehicle's actual value.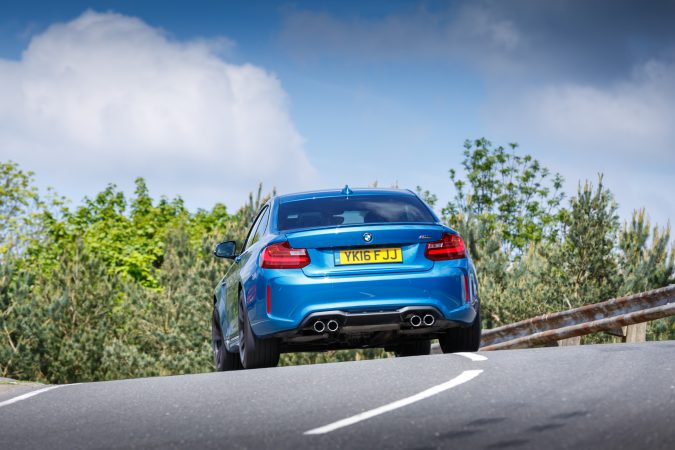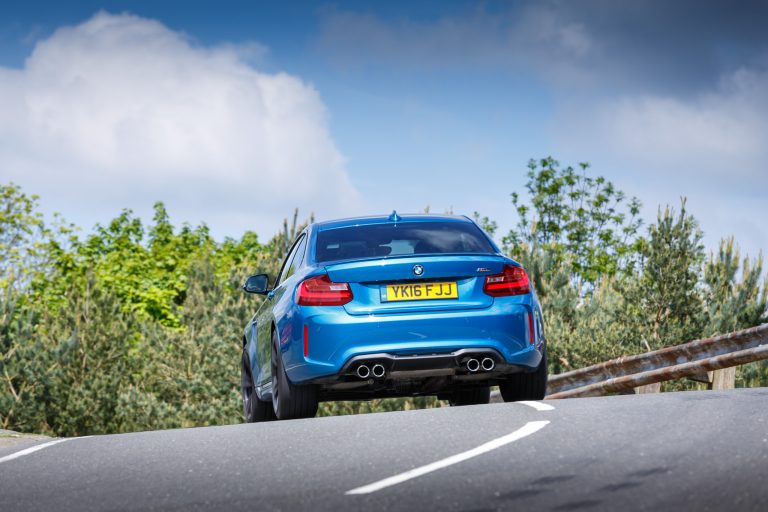 That said if you have the money to spend on either a BMW or Mercedes, it's very hard to go wrong with any model in their range nowadays. But it's a general rule of thumb that if you want something sportier, stick to BMW; but if you want something premium and classy, Mercedes-Benz may suit you better.
Luxury Cars: BMW vs. Mercedes – Facts
BMW and Mercedes-Benz have both built a reputation for excellence and a firm commitment to quality in their ages of existence.
Both automakers have a heavy emphasis on interior design and comfort overall, including a smooth ride, excellent seating, and high-end materials.
BMW and Mercedes-Benz have a vast collection of incredibly safe vehicles, with Mercedes-Benz being a standout with its PRE SAFE technology.
BMW's focus has centered on technology, making their cars more efficient, including their electric lineup, the BMW i3, 3-Series, and 5-Series.
Mercedes-Benz is committed to sophistication and presence on the road, and their recent upgrades to their newer models include complete redesigns, AMG engine upgrades, and infotainment systems.
BMW delivers functional, streamlined interiors that improve the driving experience with its iDrive system, while Mercedes-Benz uses the M-Brace to control a vehicle's operations through a smartphone.
BMW's vehicles often have a smaller, lightweight engine, which means they run lighter and cleaner with decent fuel economy.
Mercedes-Benz's hardware is more extensive and heavier, allowing for cars that run more powerfully, but their engines can consume more gas due to their size.
Both BMW and Mercedes-Benz have a luxury price tag attached, and their car parts are not as commonly carried as some other mass-market vehicles, making them more expensive to repair.
Shift offers earlier models for sale, reducing upfront purchase costs, and provides a 150-point inspection, ensuring no hidden issues and a fair, up-front price on BMW or Mercedes-Benz cars.
FAQs
If you still have some lingering questions about BMW vs Mercedes, perhaps our FAQs here might have the answers…
Which Is Better Mercedes Or BMW
If you're still asking yourself this after reading through the article, then the best option is for you to test drive both and see what works. The truth is I may prefer either BMW or Mercedes-Benz depending on the model of the car. One thing is for sure though, you won't be disappointed by whichever car you end up with. As of late, Mercedes-Benz and BMW have really set the bar high for what a basic luxury car should offer and feel.
BMW Vs Mercedes Reliability
Back in the olden days, both Mercedes-Benz and BMW were known as the paragons for well-built, reliable luxury cars. In fact, there are proven cases for both marques. Mobil Oil owns a BMW 325i test mule that constantly runs on a dynamometer without breaking down. Taxi drivers regularly bring old diesel Mercs to over a million miles also. Nowadays though, due to complex electronics and increasing demand from consumers, these are bygone days. However, it's safe to say that the mechanical bit of the cars, with regular maintenance, ought to be decently reliable.
Which Is More Expensive BMW Or Mercedes-Benz
This is a difficult question to answer, as it heavily depends upon the variant and specs you chose for the car. On average though, Mercedes-Benz models typically come out to be more expensive if comparably specced.
Is Mercedes-Benz The Same As BMW
In some ways, it may be increasingly difficult to differentiate, but really BMW tends to be a bit more on the sporty side. Mercedes-Benz has always put more emphasis on offering luxurious comfort, and other than the 'sport' models, that still applies. In the end, choosing between the two brands will ultimately depend on your own preference.
Are BMW Reliable
BMWs are generally average when it comes to reliability. Some models, like specific examples of the X3, 3-Series, 5-Series, and the 1-Series, are decently dependable, and they won't leave you hanging with serious issues or overwhelming reliability concerns. Yet, there are also other noteworthy BMWs, whose issues often burden owners with needing some costly repairs. The most common BMW issues include cooling problems, dead batteries, and numerous electrical faults. Another pitfall with owning a BMW is that spare parts, and servicing as well as general running costs, are costlier. So, even if your BMW is pretty reliable, repairing even simple faults can be relatively expensive.
Are Mercedes Reliable
Mercedes-Benz has a more or less average score when it comes to reliability. For example, RepairPal scores them 3.0 out of 5.0, whereby its surveys puts Mercedes as the 27th most reliable automaker out of 32 taking part. This low ranking isn't due to the dependability of Mercedes vehicles themselves. Rather, much of it is down to the costs needed to continually service, own, and repair any Mercedes. Being a luxury brand that experiments and include high-tech equipment in its cars, this does mean that having to repair or replace faulty components can be very costly. So, even if a tiny problem appears, needing to resolve that can be costlier than with more economical automakers.
Is Audi Or BMW Better
You'll have to rely mostly on personal preferences when looking at Audi vs BMW, as neither brand is outright better than the other. Audi is well-regarded for its high-quality and luxurious interiors, as well as its inclusion of cutting-edge tech that slightly edges out BMW. You might also prefer Audi's more restrained exterior design compared with BMWs. Otherwise, BMW beats out Audi when it comes to driving dynamics and general performance. They're tuned beautifully for sporty driving, whereas Audi and its Quattro all-wheel drive system make for great all-weather cars. Therefore, it's mostly a matter of preference into which brand you would otherwise prefer.
What Is The Cheapest BMW
Currently, the cheapest BMW right now is the X1 subcompact SUV, which starts at around $35,400. Or, if you want to upgrade to the all-wheel drive xDrive X1 over the two-wheel drive sDrive, that'll cost you $37,400. However, if you want a sedan form factor instead of a crossover SUV, the BMW 228i Gran Coupe starts at $35,700, with the xDrive models coming in at $37,700. Meanwhile, the sporty-looking 230i Coupe is also among the entry-level BMW models, setting you back $36,350. Rounding it off, if you want your SUV to stand out from the crowd, even more, BMW has its X2 subcompact SUV (a step up from an X1), starting at $36,600.
What Mercedes Class Is The Best
These days, Mercedes Benz has a vehicle to fulfill every single niche possible within the luxury and upper mainstream segment. They have sedans (large and small), crossovers (tiny and massive), vans, hatchbacks, coupes, sports cars, and more. Therefore, it's hard to say which Class or individual model is better than the others or is the outright best. It all comes down to personal preference, and what you're looking for in a car. In general, though, the Mercedes E models are the best all-rounder to begin comparing it with others. This includes the E-Class sedan (or wagon), GLE SUV, EQB electric SUV, E-Class coupe, and so on.
AI Car Expert Thinking 

.

.

.