2020 Volvo S60 T8 R-Design Review
Hybrid car technology is often seen by petrol-heads as a hindrance to pure motoring fun but it was only a matter of time before it was used to make cars even more enjoyable to drive than they already are.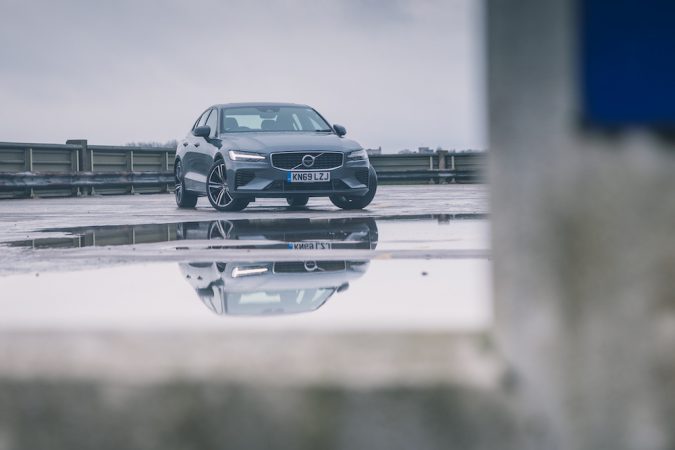 Supercars had already done that, but I was yet to see the perfect execution of the two technologies in mass production cars until getting into the Volvo S60 T8.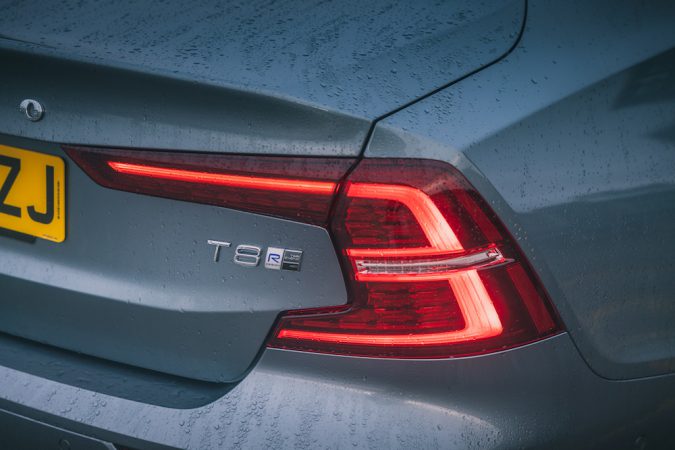 Volvo has a penchant for making practical cars with a dash of flair and this S60 is no different. It is the ideal model for those who love the good old days of the internal combustion engine but also respect the environment. Below, I will detail the impression it made on me:
What is the Volvo S60 T8 R-Design about?
Models like the LaFerrari and the McLaren P1 taught us that hybrid technology does not have to be boring. Indeed, it can make cars much more exciting and fun to drive. The S60 T8 takes that concept and applies it to the luxury saloon segment. This is a vehicle that will go nearly as fast as some of the most popular sports cars out there, without compromising practicality. In fact, this is one of the best-equipped models on the market.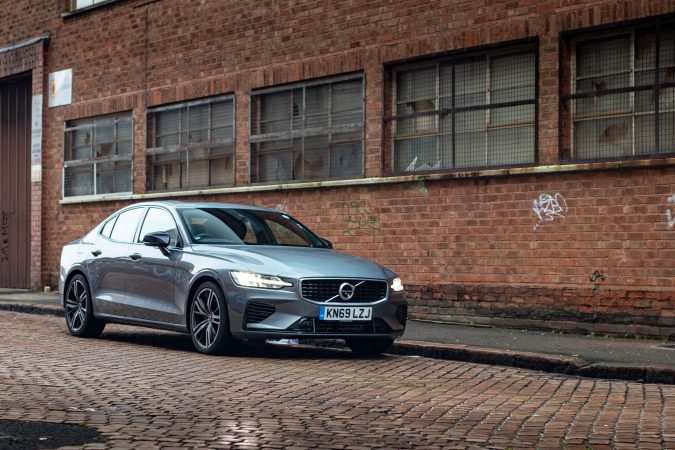 The first thing you will notice about the S60 T8 is the way it looks. It is the right combination of classic and modern. LED headlamps offer much room for innovation but few manufacturers have exploited this so far. Volvo, however, is not like every other brand and the T-shaped headlamps are just so cool. The rest of the car is also well-proportioned. Its dimensions are perfect, just large enough to have great road presence without being a cumbersome car to drive.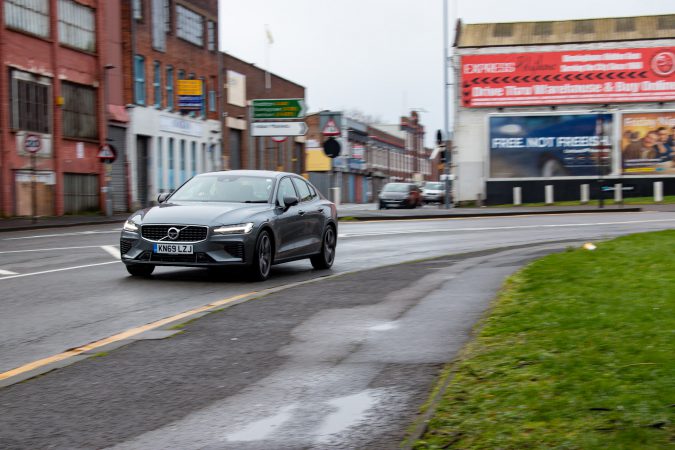 The smooth flowing lines from the front morph into some aggressive styling on the sides and the rear is fairly standard for a saloon car, except for those unique rear light clusters. This approach gives the Volvo S60 T8 R-Design a sense of purpose and motion and it will definitely turn heads whether it is moving or still. Overall it is one sharp-looking car!
All this is great but the real talking point with the 2020 Volvo S60 T8 R-Design is its power unit. As I mentioned earlier, this model is powered by a hybrid system with a 2.0-litre four-cylinder petrol engine that is turbocharged and supercharged. The engine powers the front wheels and an electric motor that drives the rear wheels.
Together this unit can churn out 390 hp of power and 400 Nm of torque. Even with such impressive performance numbers, Volvo has managed to keep the CO2 levels as low as 42 g/km. This powertrain is then matched to an automatic gearbox.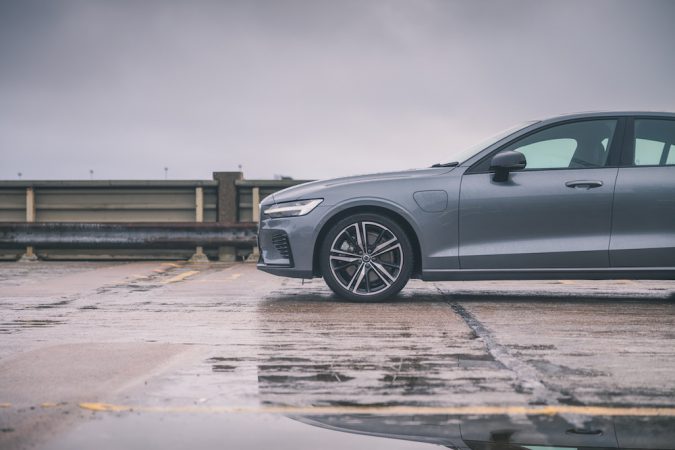 The batteries alone can power the car for around 30 miles. Whilst acting as a hybrid, the combined fuel consumption is an impressive 122.8 mpg. The batteries can be charged at home as well. The vehicle is a bit hefty, though, weighing in at 1,960 kg.
An amazing 0-62mph time of 4.6 seconds and a top speed of 155 mph completes the package. On numbers alone, this car is pretty incredible. Can it really be that good?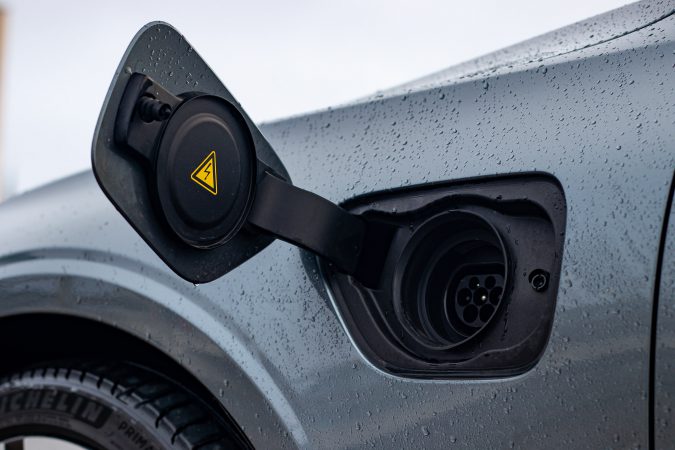 How does it drive?
The specifications of the Volvo S60 T8 R-Design tell a very unique story. The dimensions and weight would suggest that it is a slow and lumbering giant but the performance figures show that this is a vehicle that lives on the outer edges of the sportscar world. Plus, it is worth noting that there is a T8 Polestar Engineered version of this model with a little bit more power, that is worth a look at. I am yet to give it a test drive, though.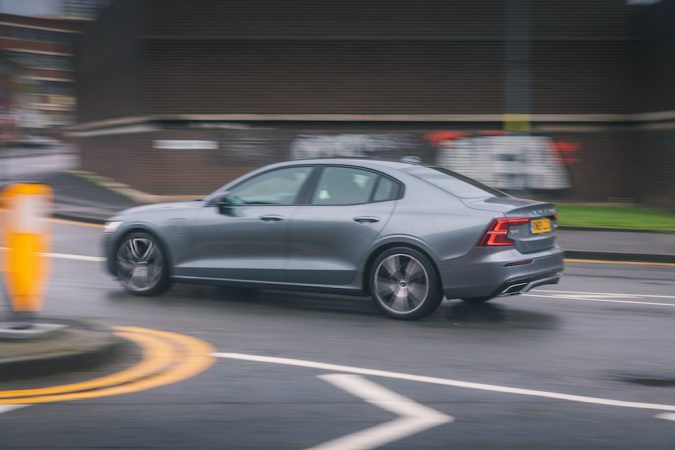 The reality is that this is a very good car to drive. It is heavy and its larger dimensions mean that it has a larger turning radius but it still manages to be quite nimble. The low centre of gravity helps immensely in this regard.  The automatic gearbox is very reliable and keeps it in the right gear most of the time. You can choose to control it manually, but the car actually does a better job if you leave it alone. It knows what it's doing!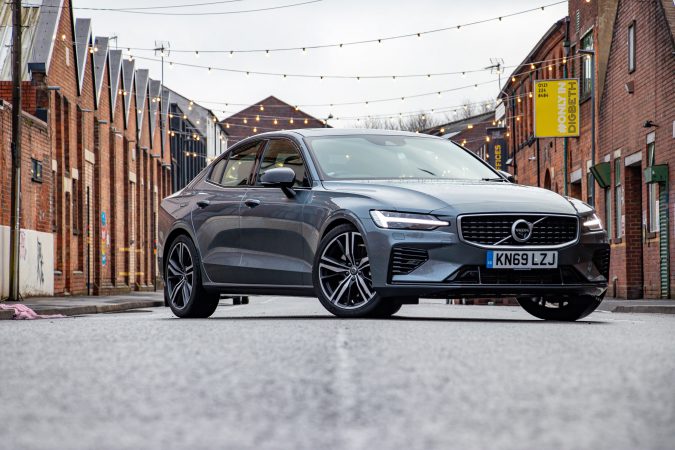 Steering and braking response is quite good too. The vehicle is comfortable all the time, so the steering is a little soft when you compare it to a BMW 'M' car as an example, but for road use, it is just beautifully set up.
The area where it really shines, though, is in outright acceleration. Like the best hybrid systems out there, the electric motor nicely supplements the petrol engine by filling in all the gaps, so that you will always have plenty of power on tap. The acceleration also keeps on coming until you reach the top speed and there is no lag or hesitation at any rev range. This is a new sensation in a car from this segment that still has a petrol engine and I just loved it. It simply grips and goes, it is just relentless.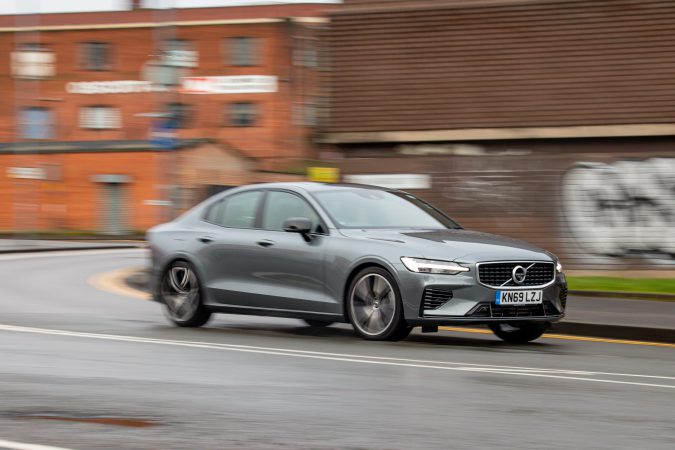 The Michelin Primacy tyres are pretty good and offer decent levels of grip most of the time and compliment the performance of the Volvo S60 T8 R-Design.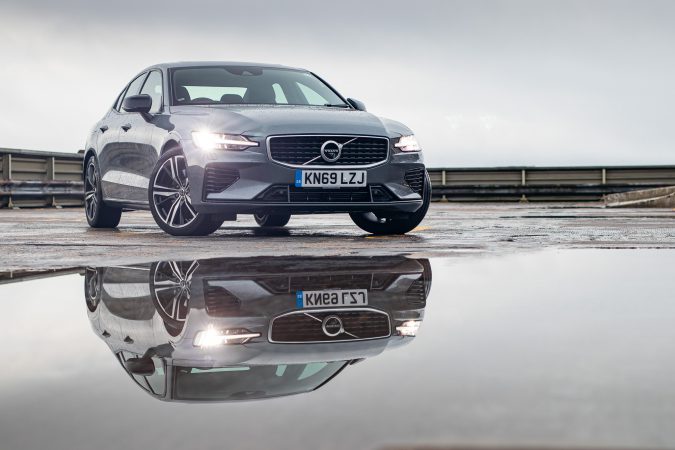 When it comes to relaxing driving, the Volvo S60 T8 is elegance personified. In hybrid drive mode, the car floats effortlessly as long as you don't ask for 50% or more acceleration. It is calm, relaxed and perfect for traversing British roads.
If you opt for the Intellisafe Pro Pack (£1,354), the Volvo S60 comes with Pilot Assist. This technology means that it is able to maintain its speed and keep a set distance from the car in front on the motorway, just like the adaptive cruise. But it is also able to steer the vehicle. It can detect the road markings and steer the car around bends. Testing this technology in various models, I have been very impressed with it. It is becoming a very comprehensive feature and adds a lot of value to the driving experience.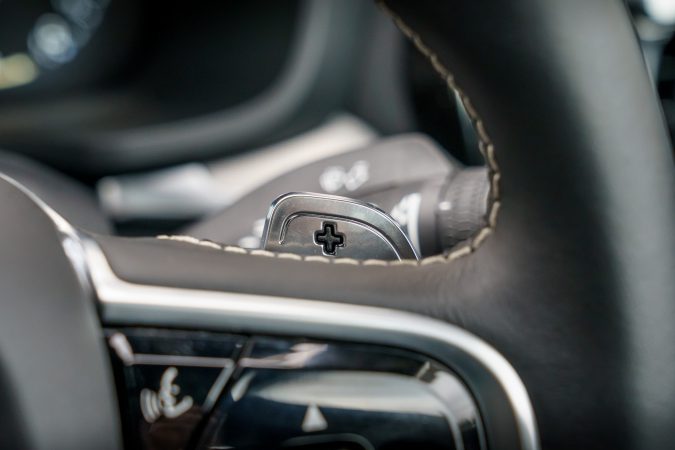 The system isn't supposed to be fully autonomous, it is just there as an aide to the driver. On the motorway, for example, it takes the pressure off your arms a little bit and could mean that you are able to keep focused for longer. It is very impressive to use and works in both fast and slow-moving traffic. The car just needs to be able to clearly identify the lanes for it to work.
What is it like inside?
Performance-focused cars often tend to be sparsely equipped when it comes to the interior but the 2020 Volvo S60 T8 R-Design bucks the trend. It is packed out!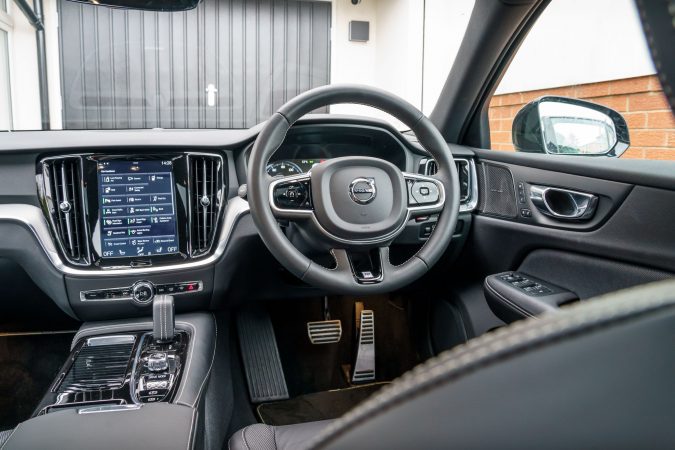 This is a luxury car and it shows. There is plenty of room both in the front and the back. The layout is such that it feels spacious with a good view of the outside. Boot space is adequate. The car is well-equipped with all the safety and driver-assist features that you require.
Ride quality is very good thanks to the suspension, which is smooth most of the time.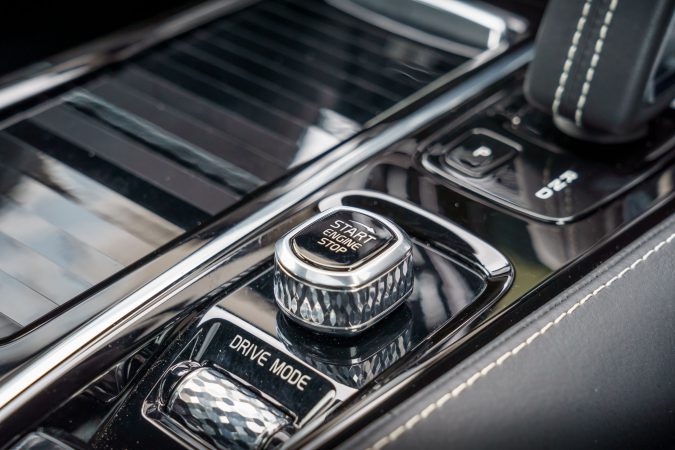 The infotainment system is a treat to use because of the tablet-style centre console and the beautiful digital instrument cluster. The Harman Kardon sound system and support for smartphone connectivity ups the ante but the real winner here is the build quality. Everything feels really well-made.
The seats are really comfortable and long journeys in this car should be hassle-free.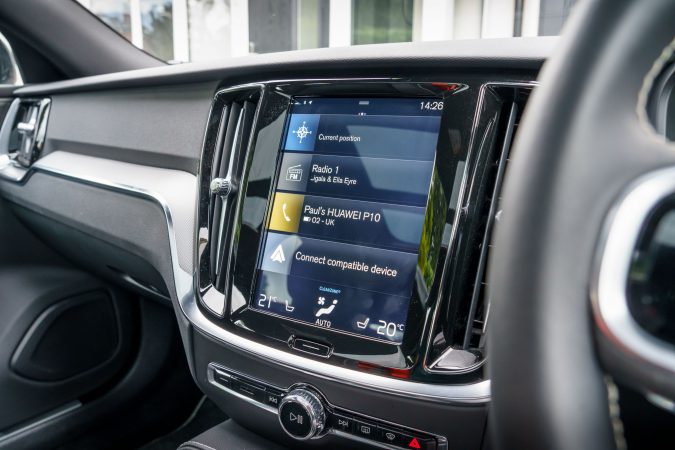 The experience
Driving this car was a lot more pleasant than I had anticipated. It is surprisingly nimble and fast for such a heavy vehicle. It is well-equipped, looks great and remains practical, despite being a high-performance car. Such a combination is rarely found in the automotive world, especially in this segment.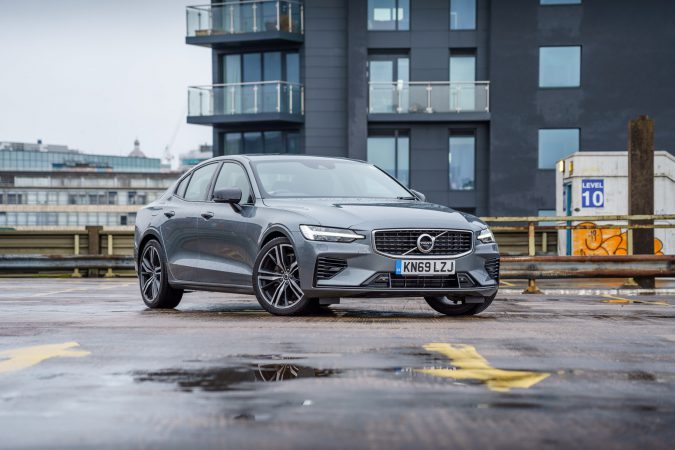 Volvo S60 T8 R-Design Cost
The base version of the Volvo S60 T8 R-Design costs £56,105 on the road. This is a premium car and you get a lot of bang for your buck.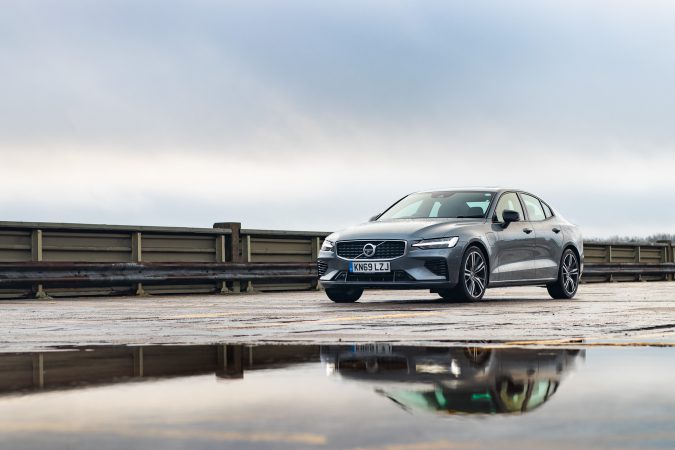 Verdict
If you are in the market for a dependable hybrid vehicle that can still thrill you while being pleasurable, then the R-Design is a worthy contender. It is a spicy addition to the mid-sized luxury saloon segment and definitely worth considering if you are in the market for such a vehicle.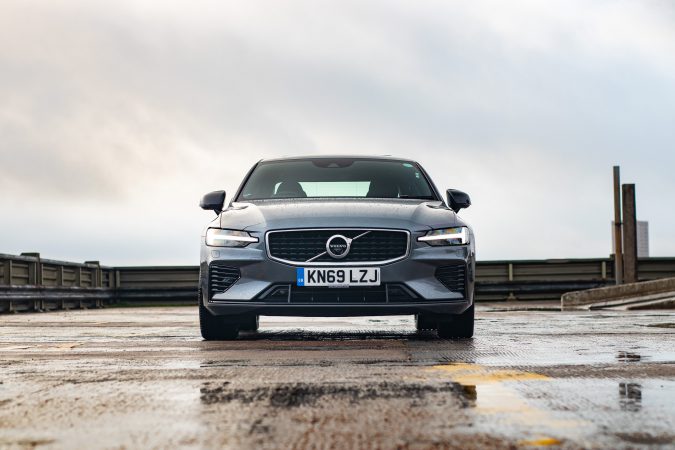 Specification
2020 Volvo S60 T8 R-Design Specs

Price: £56,105
Engine: 2.0-litre four-cylinder hybrid engine
Power: 390 bhp
Torque: 400 Nm
Transmission: Automatic
0-62mph: 4.6 seconds
Top speed: 155 mph
Weight: 1,960 kg
Economy combined: 122 mpg
CO2: 42 g/km
If you want to see more pictures of the Volvo S60 T8 see our gallery.