Driven: Jeep Grand Cherokee SRT Review
Sometimes I get to drive things that we don't see on the road too often and this was one of those cars. I recently drove the latest Jeep Grand Cherokee SRT, and here are my thoughts.
What's The Jeep Grand Cherokee SRT All About?
America has a very different taste in cars compared to us Brits. Their cars are usually way overkill for us, which makes sense. Their car culture was bred from a period when fuel was really cheap. In addition, they have plenty of really straight, wide roads.
Hence comes the phrase 'no replacement for displacement'. Big engines with 8 cylinders are popular in the states. For many people, V8 is synonymous to America. But this is why American cars don't necessarily work well for us. We just don't resonate as well to the muscle culture as a collective.
With that said, that doesn't mean we hate those cars. We like their proper, down to earth style, and there's a certain charm to them. That's why the RHD Mustang did so well when it came to the UK.
Now, we look at their muscle SUV. From the SRT division, the Jeep Grand Cherokee SRT has landed in Britain.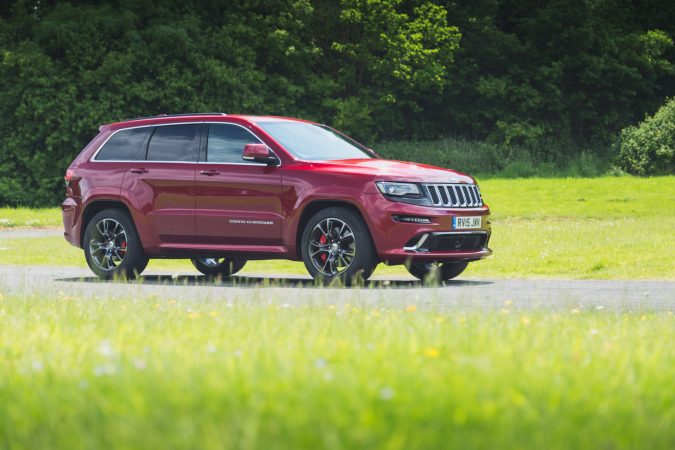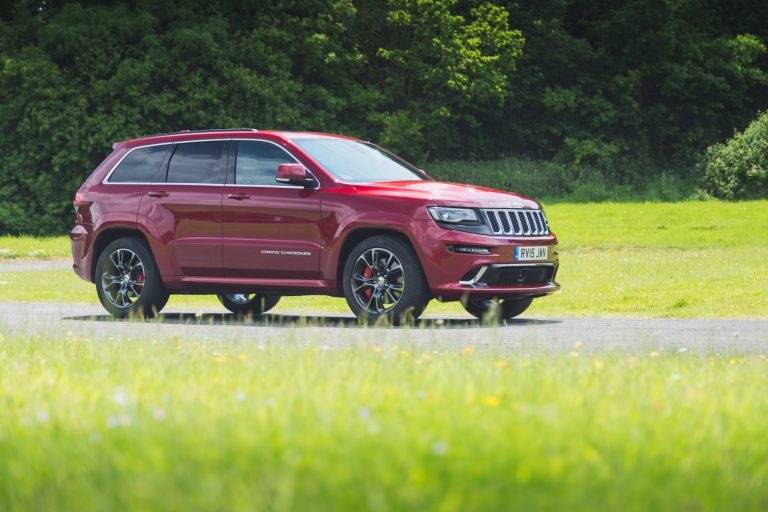 Let's all be honest here, the Grand Cherokee SRT is an advocate for American styling. It's massive, it's bold, it's unapologetic. Maybe not to Cadillac Escalade level, but getting there. While I think the Cherokee looks quite silly with the slim headlights, the Grand Cherokee SRT turns it up to 11, and it looks amazing. Ours was painted in Deep Cherry Red, a slightly muted red, but a lovely colour nonetheless.
Adding to the looks, we had 20″ polished aluminium wheels that proudly displays the gigantic 6-pot calipers painted in red behind them. Everything that can be bigger is bigger on the Grand Cherokee SRT. It's just their way.
You know how they say all cars look the best from different angles? I think for the Grand Cherokee SRT, that'd be head on. Just like all the other SRTs.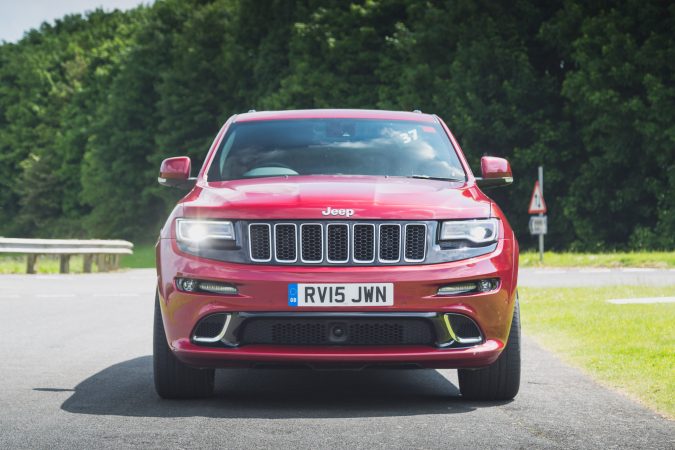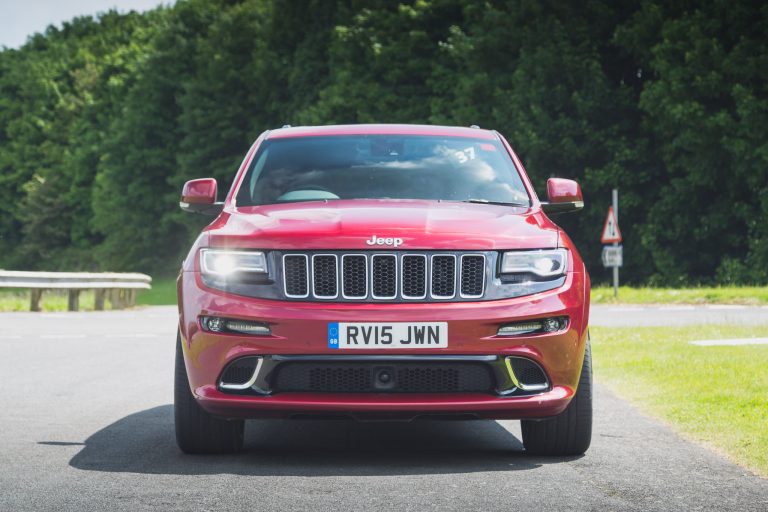 Of course, to bear the SRT badge, one must have at least 8 cylinders. The Grand Cherokee SRT is no exception. It has a ginormous 6.4-litre naturally aspirated HEMI V8 that puts out 461 bhp and 624 Nm of torque.
To transmit all that power, SRT has decided on an 8-speed automatic, which is surprisingly advanced. It drives to all 4-wheels, since it's a Jeep after all. Basically, that means that this 2.4 tonnes of pure American car will go down the straight from 0-62 mph in 5 seconds, onto a top speed of 160 mph.
The efficiency might not be as bad as you'd imagine it'll be. This HEMI V8 achieves 20.2 mpg and puts out 327 g of CO2 per km.
How Does It Drive?
Be ready to wake up that little monster underneath the bonnet, as the red stop start button indicates. The startup might be tamer than you think, but it'll still mutter a deep burble.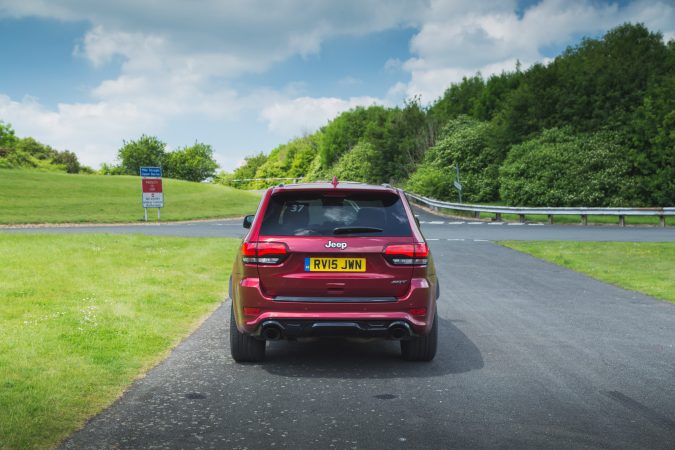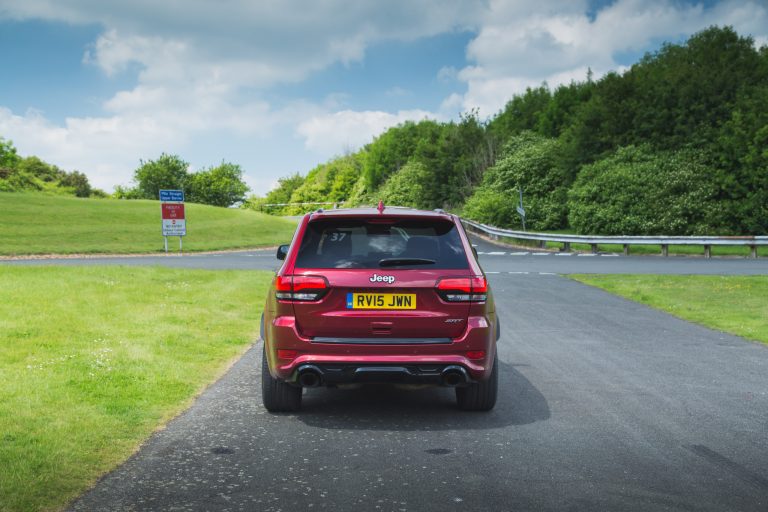 If there was ever a doubt, the HEMI V8 is particularly effective at getting the Grand Cherokee SRT off the line. The HEMI really starts to roar at the higher end, and the full torque doesn't really come until 4,000 rpm.
With that said, the HEMI is a pretty linear engine, delivering good torque at the midrange. While it's a heavy car, when accelerating, the engine seems to shrug it all off. You can certainly surprise some hot hatches with the Grand Cherokee SRT.
The problem isn't in the engine though. It's in how the Jeep handles. To put it nicely, the Grand Cherokee SRT is a lazy handling car. Grip is certainly not a problem, with those beefy Pirellis and 4-wheel drive. The brakes are pretty decent too, choosing 6-pots calliper was the correct choice here.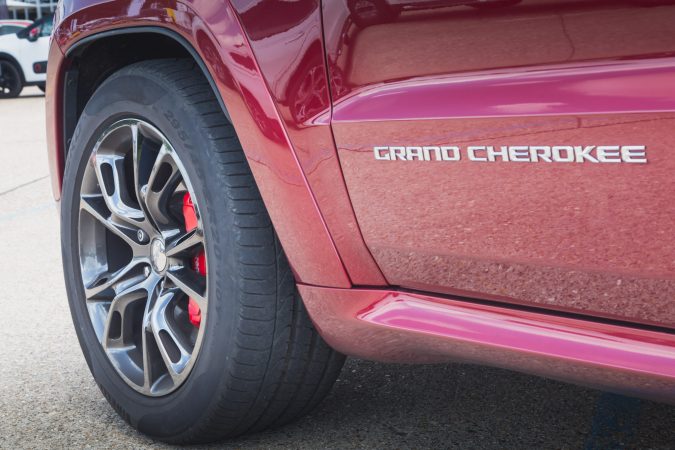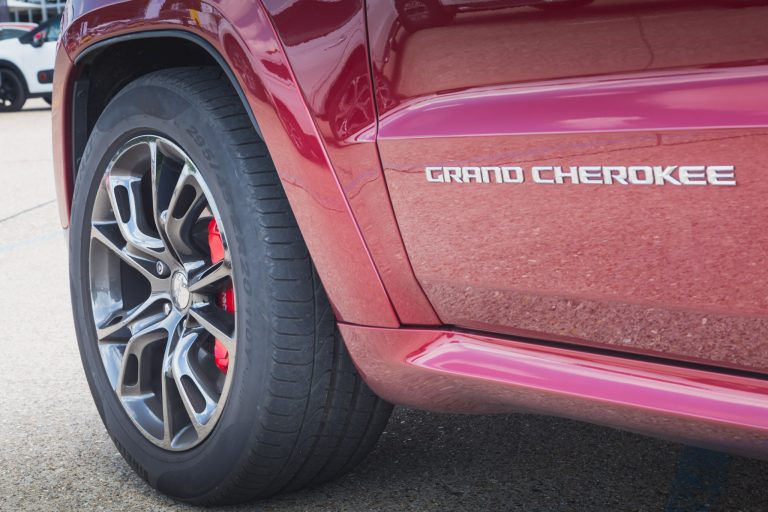 The real issue lies in physics. This is a 2.4-tonnes car. You can't break physics here. There's a lot of momentum to stop in the Grand Cherokee SRT, and it'll take a whole lot of effort to move it around the corners.
Therefore, body roll is prevalent in the corners. Even in sport mode, the chassis has trouble coping. With a noticeably low feedback and sluggish steering, you wouldn't want to bring the Grand Cherokee SRT out to the B-roads. Of course, you'll still make it out okay, but it's not an experience that you'll want more of.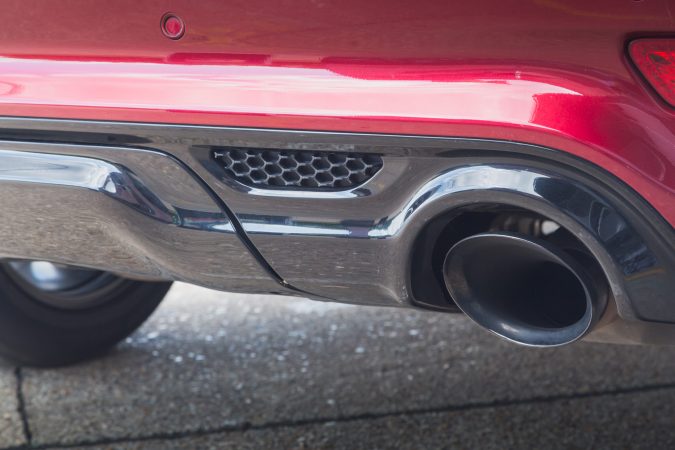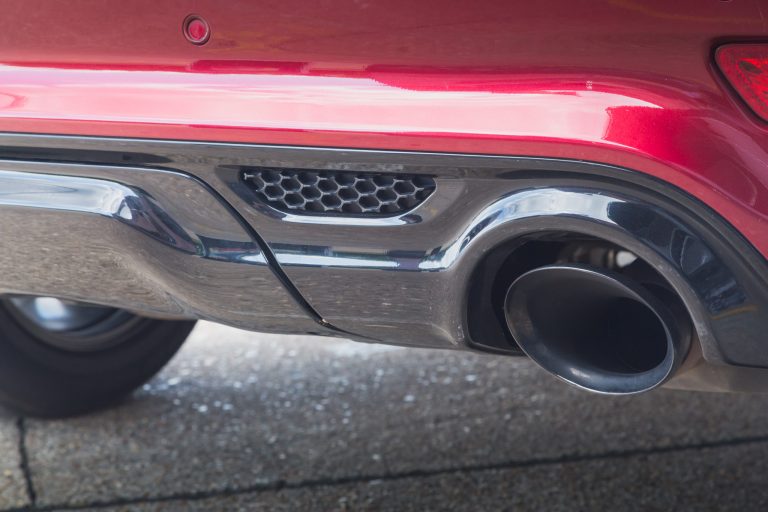 However, Jeep and SRT never built the Grand Cherokee SRT for corners. If you do what it's made to do, it's spectacular. It'll haul like a freight train on the motorways, and you'll look quite good doing it.
It's a car to be driven laid back. You're really encouraged to take your time here. When you want to go faster, pin the throttle and hear that HEMI howl. If you're looking for great handling, you're probably in the wrong class of cars anyway.
What's It Like Inside?
Open the doors and you might be startled, as the Grand Cherokee SRT's interior looks quite appealing.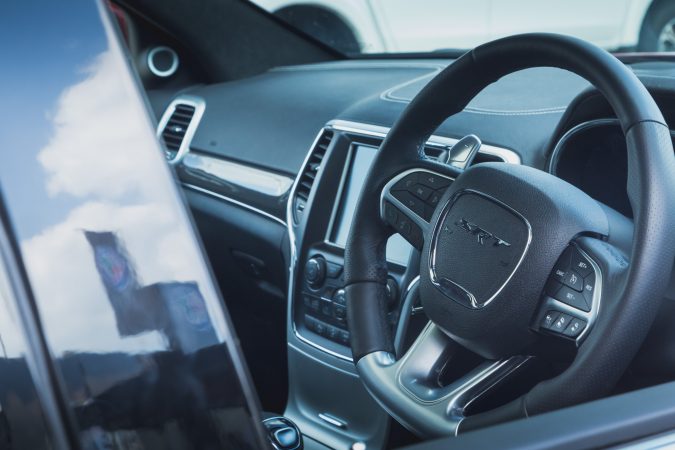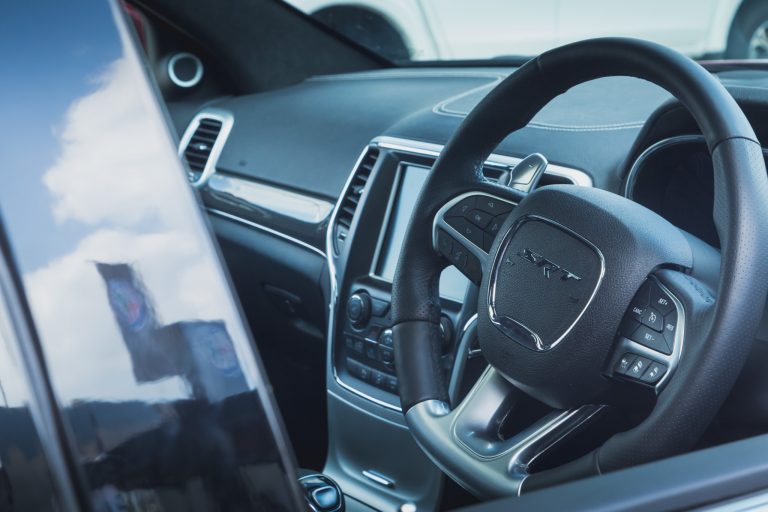 We had the nappa leather trimmed upholstery for our seats, with the 'SRT' logo embroidered on it. Otherwise, leather is used quite widely, making the Grand Cherokee SRT a nice SUV to sit in. The Laguna leather seems to be an even more appealing proposition though. I think buyers should opt for that.
Nevertheless, there's quite little to tell the Grand Cherokee SRT apart from the normal variants. Other than some carbon fibre dash inserts and the SRT logos, I was taken aback by the lack of red inside.
The instrument cluster is pretty typical though. The centre of the cluster is digital. But the rest of the meters are analogue. Not necessarily a bad thing. The steering wheel has the SRT badge smack bang in the middle, and has a lot of buttons for your cruising needs.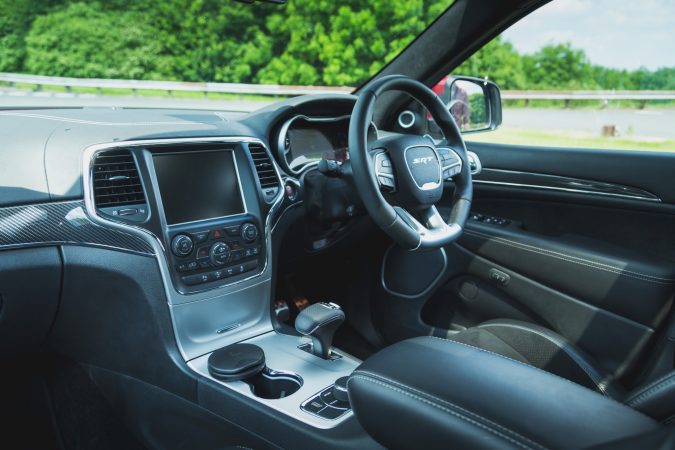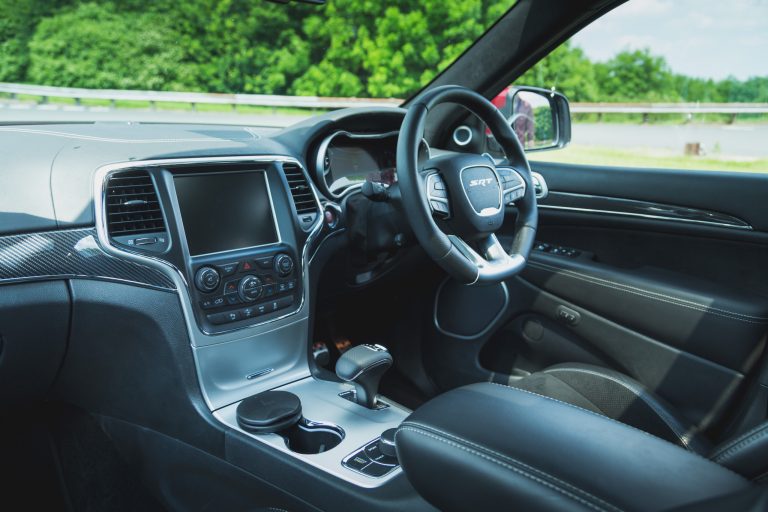 There is a large 8.4″ infotainment system in the middle, and some more buttons down the centre console. Otherwise, the Grand Cherokee SRT feels just like any other normal car. With a whole lot more room, of course.
Storage capacity is definitely the Grand Cherokee SRT's forte, with large dimensions and a boxy shape. It'll take 782 litres of cargo with the seats unfolded, and 1554 litres should you fold the rear seats.
The Experience
Driving the Grand Cherokee SRT on UK roads, the SRT stands out. Everyone else is in their normal, consumer cars. But yet, here I am, in a giant American red express with a 6.4-litre V8. It's a very imposing car on the road, and you feel that it'll scare one or two people out there.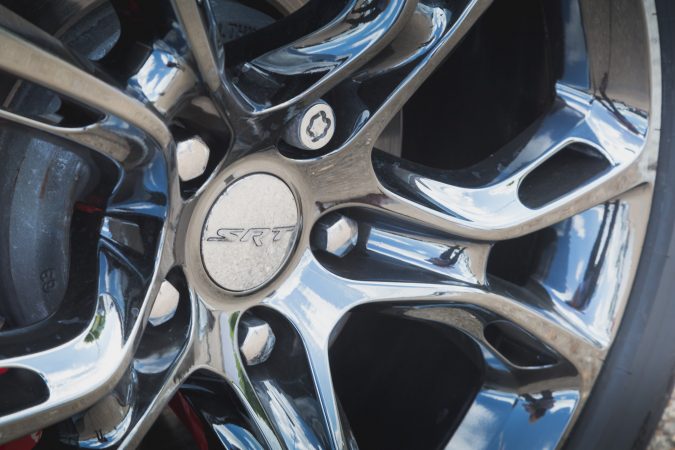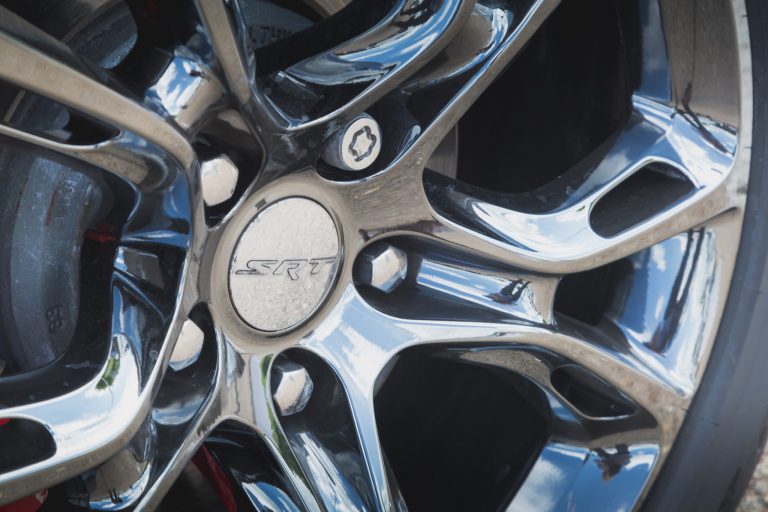 Dare I say it, I think the Grand Cherokee SRT has similar road presence to a Range Rover Sport, if not more.
The Verdict
Before you put the the Grand Cherokee SRT down for its SUV like handling characteristics, you should know the price. For all this 2.4 tonnes, 6.4-litre HEMI V8 powered goodness, you only need to hand over £70,000.
Let me tell you now that this is cheaper than many European offerings. The Grand Cherokee SRT will certainly be keeping up with your Cayennes and X5Ms.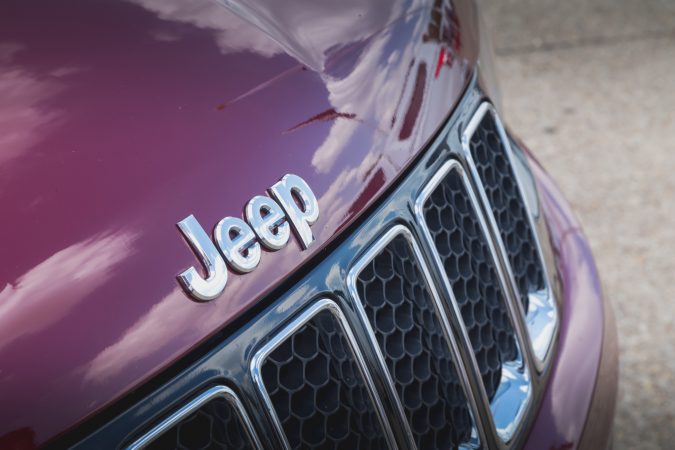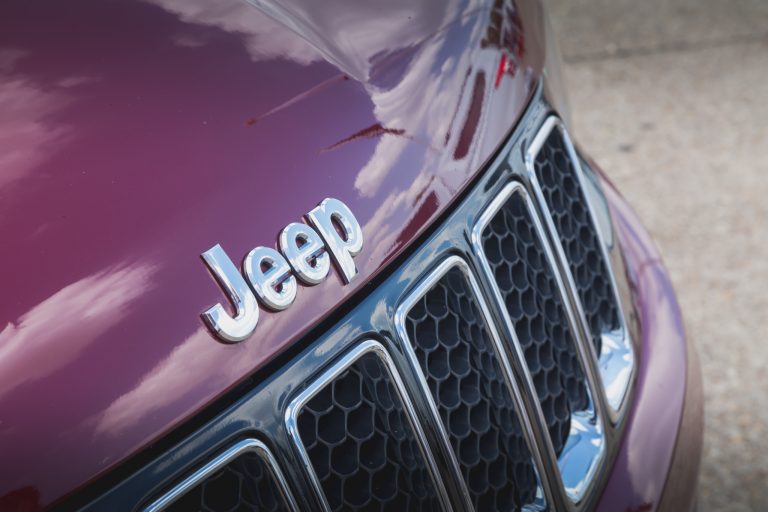 When you kick it to comfort mode, the Grand Cherokee SRT is actually very comfortable. SRT haven't overdone their part in sprinkling speed into the Grand Cherokee. For good reason. They knew the buyers of the Grand Cherokee don't really care about the best Nurburgring lap times.
Highlight Video

Specification
Jeep Grand Cherokee SRT
Price: From £69,830
Engine: 6.4-litre naturally aspirated HEMI V8
Power: 461 bhp 
Torque: 624 Nm
Transmission: 8-speed automatic
0-62mph: 5.0 seconds
Top speed: 160 mph
Weight: 2,418 kg
Economy combined: 20.2 mpg
CO2: 324 g/km
If you are interested in buying a Jeep take a look at our Jeep reliability guide before making that big decision.