Skoda Scala SE Review
The car industry is in somewhat of an off situation of late. Basically, there are two types of cars. The affordable and the expensive. The affordable options come with a few shortcomings due to cost-cutting usually in the form of less refinement and space while the expensive ones offer lots of refinement and space but come at a cost – the price.
What if you want something in the middle. Something that does not offer the same refinement as a luxury car but is still refined enough to allow you to avoid the feeling of having made a compromise every time you enter the car. That is the segment Skoda has made a name for itself in and today we will take a look at the Skoda Scala SE and see if it walks that line of being really good at a great price as perfectly as it is meant to.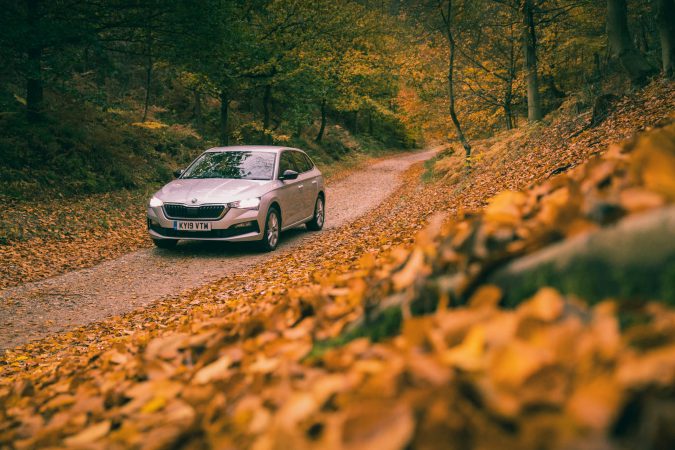 What is the Skoda Scala SE about?
Not everyone wants the high g-force inducing performance of a Lamborghini or the refinement of a Rolls-Royce but there are many who want a bit of everything. A decent level of refinement, adequate leg and headroom, and enough performance on tap to stretch your legs on the road if you feel like it.
That is what the Skoda Scala SE is all about. I was well aware of the caveat of how things trying to be the jack of all trades often end up being a compromise on all fronts while testing this car and I have to say I came back pleasantly surprised. It has the latest toys from Volkswagen but is still priced quite competitively.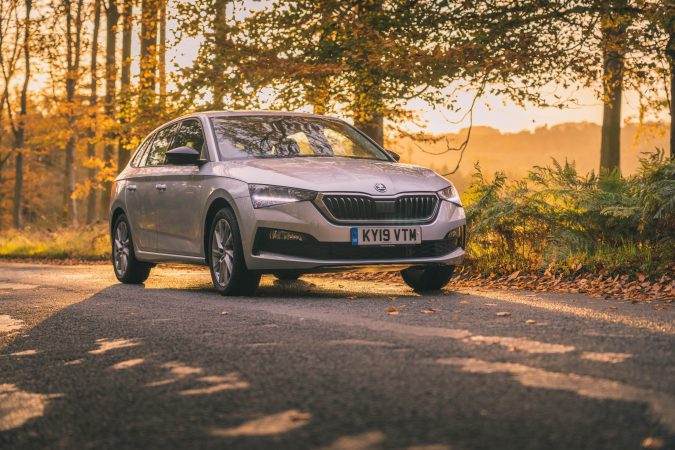 While Skoda claims to have done a lot of things to make it more appealing, the looks aren't to bad. A family car should be easy on the eyes and should not be ostentatious. You get that with the Skoda Scala SE.
It has that characteristic Skoda design that leans more towards being conservative which is ideal for a practical family car. It is slightly longer than most family hatchbacks and points towards Skoda's design philosophy of being geared more towards function rather than form. It is not unattractive in any way but a more aggressive design approach would have set it apart from the Skoda's of the past.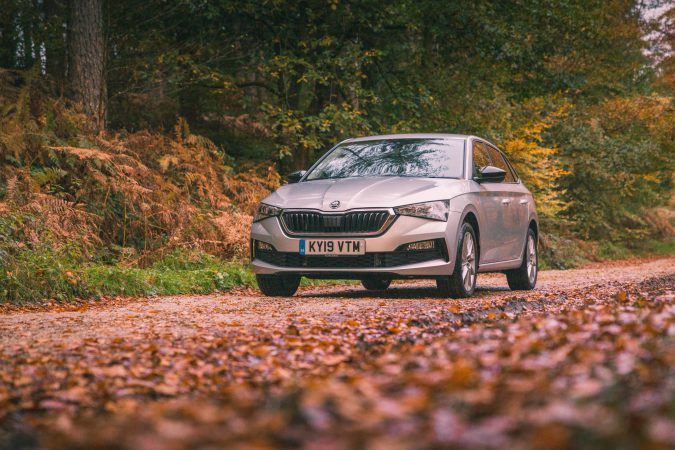 Often when cost-cutting comes into the picture, one of the first things to suffer on a car is the performance and more specifically, the engine. Skoda has done things a bit differently as the engine hasn't been scaled back as it would in a car in this price segment.
The Skoda Scala SE that I drove was powered by a 1.5-litre TSI engine that develops 150PS of power and goes from a standstill to 62 mph in 8.2 seconds and tops out at a healthy 136 mph, both of which are very respectable for a car in this range. This engine is mated to a 7-speed DSG. The Skoda Scala SE provides a combined mpg of between 45.6 and emits CO2 at a rate of 113 g/km.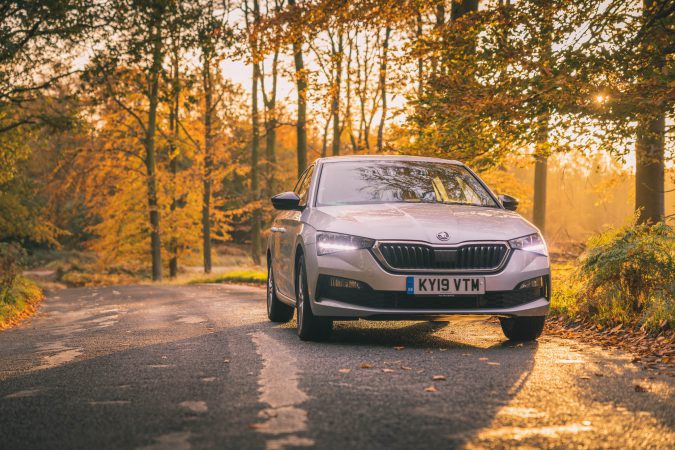 How does it drive?
In a family car that will often carry around plenty of people and luggage, you need good low-end punch and some mid-range torque too and the 1.5-litre TSI engine in the Skoda Scala SE provides just that.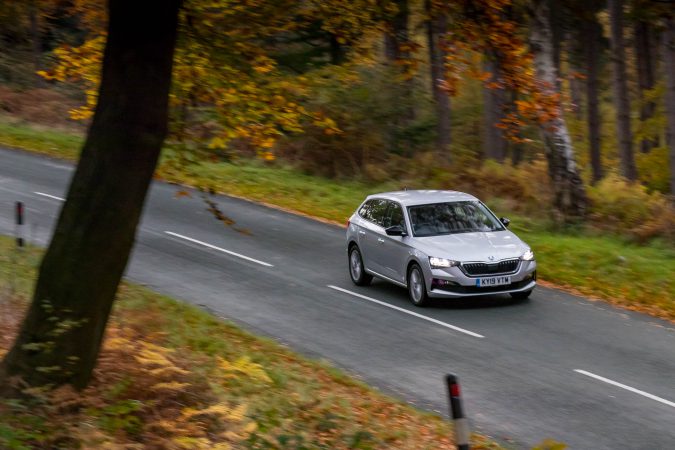 This also has the added benefit of making the car quite exciting without the need to push the car quite hard or beyond what would be considered unsafe on public roads. From the specifications, I did expect the Skoda Scala SE to be a good performer and it didn't disappoint. If anything, I was surprised by how uncompromising the experience was.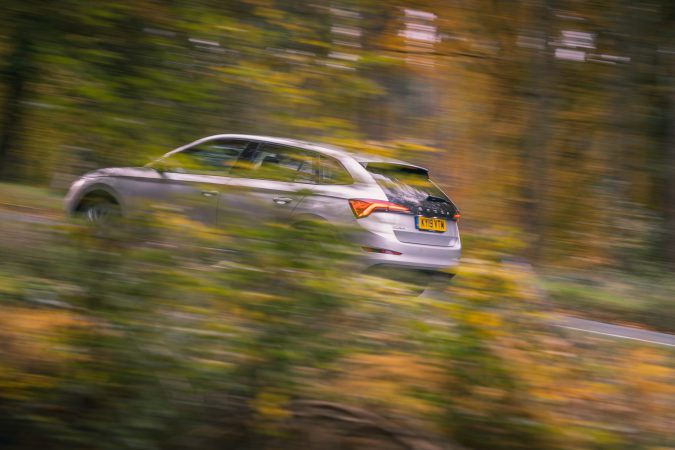 The gearbox was pretty good too. Under normal operation, it made easy and precise changes that made things quite effortless. However, it did start to suffer once the car was pushed. For instance, it was slow to react to sudden and large throttle inputs but it was still pretty manageable and something you can live with.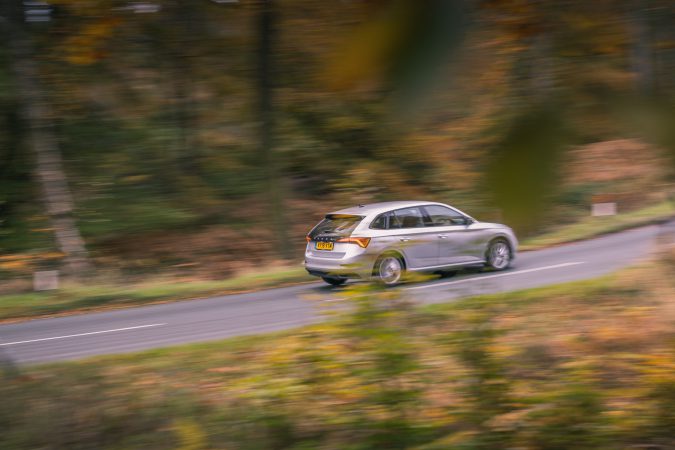 Handling-wise, everything was on point and while it isn't exactly built for high-speed cornering, it can tackle most corners at nominal speeds with ease thanks to the front-wheel drive and decent levels of grip on tap.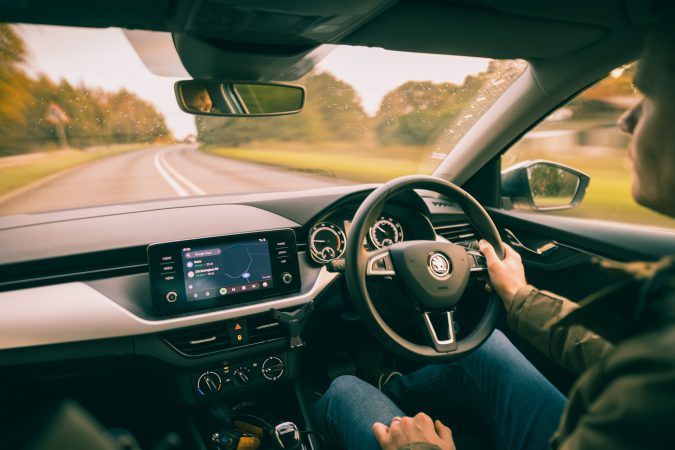 Being a family car, the onus is on refinement and ride comfort, things that Skoda have paid close attention to with the Scala SE. The suspension is plush and absorbs most bumps and undulations on the road with ease. Even long drives in the Skoda Scala SE should feel quite good.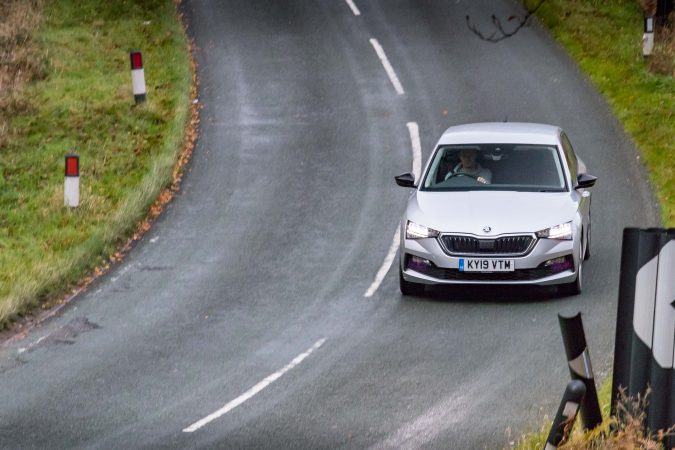 The standard suspension being soft does make it a bit dodgy when it comes to steering feedback when you want to push the car to its edges. Most car-owners in this segment would not have to worry about that but if you do then you can opt for the optional adaptive suspension which gives you the ability to firm up the suspension when needed.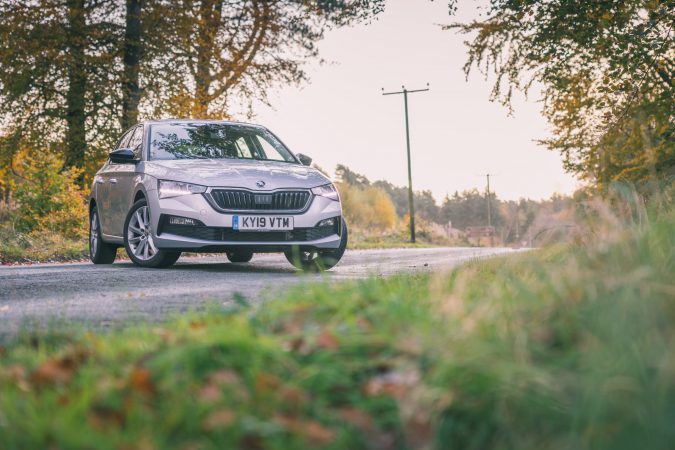 What is it like inside?
The inside of the Skoda Scala SE is functional, homely and comfortable just as it needs to be. This is evident in how the seats are height and lumbar adjustable. The steering wheel too can be adjusted so different members of the family can set it up just the way they want. Great in SE trim.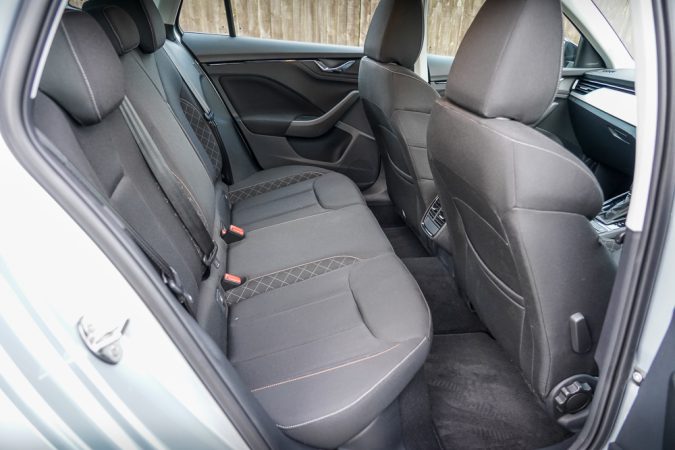 The seats are comfortable in general and there are adequate leg and headroom both in the front and the back. Boot space is more than adequate too with a large opening hatch.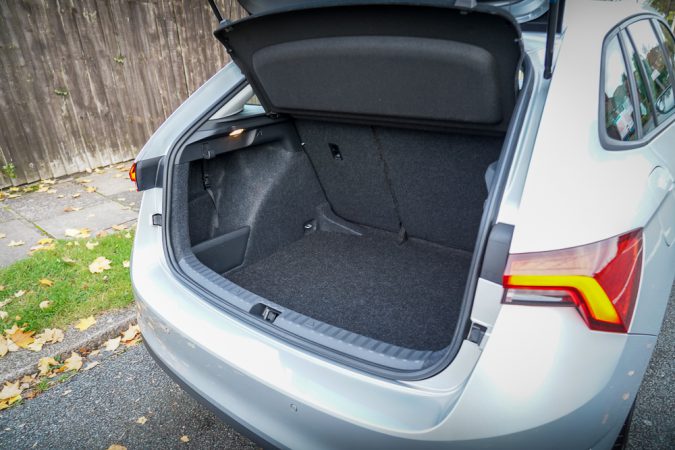 The aesthetics are also on point as the Skoda Scala SE forgoes unnecessary flash and bling for features that are more useful and handy. The infotainment system with an 8″ touchscreen is easy and intuitive to use with few things being a distraction.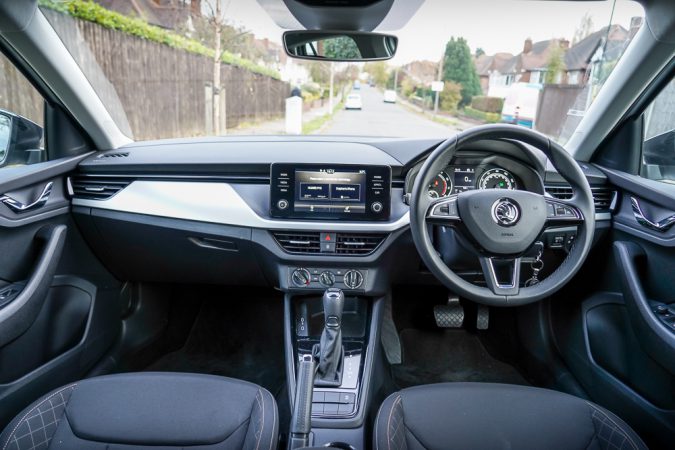 The Skoda Scala SE comes equipped with Bluetooth, eight speakers, leather on the steering wheel, gear lever and handbrake lever, SmartLink, Two USB-C ports and even an umbrella as standard. Safety features and drive-assist features are also available on par with other cars in this segment.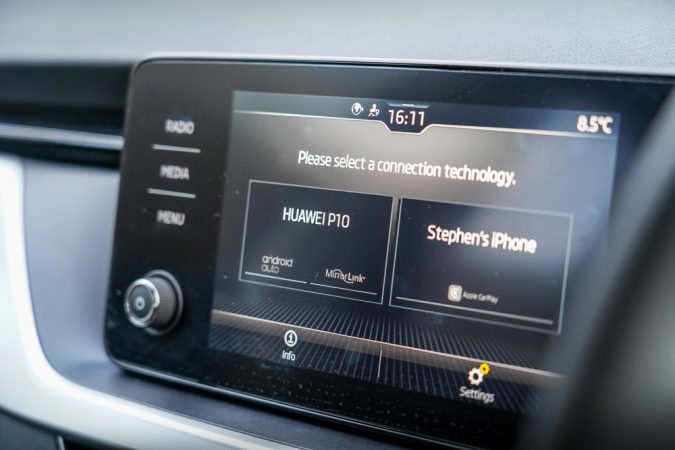 The experience
Testing a run of the mill family car isn't always the most fun proposition but the Skoda Scala SE reminded me of why cars where invented in the first place – as a comfortable mode of transport. The Skoda Scala SE scores high on almost every facet by which a car can be judged and even when it falls short, it is nothing that is deal-breaking in nature. Overall, this car was a surprise in a laid-back sort of a way, just like the car itself.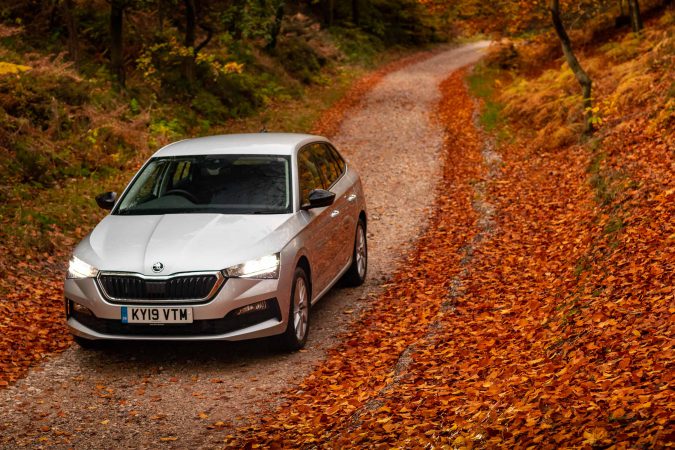 Skoda Scala SE Cost
The Skoda Scala SE that I drove came with the optional 17″ Stratos alloy wheels, metallic paint and tailgate design pack which bought the cost up to £22,265 while the standard variant costs £21,255.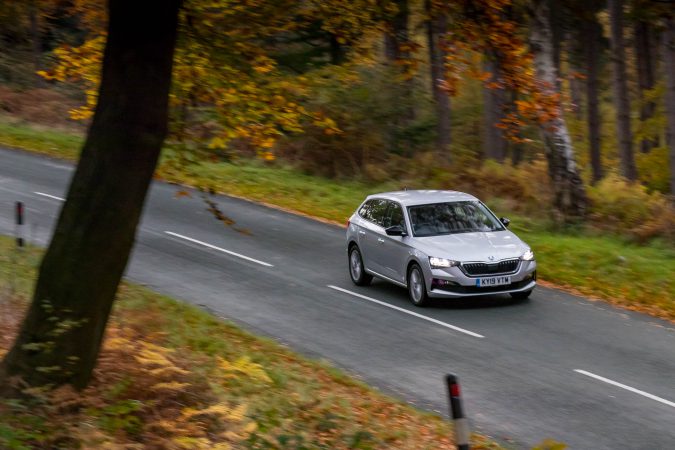 Verdict
For a car that costs just £21,255, the Skoda Scala SE punches well above its weight and that alone warrants a look at this car if you are in the market for a family hatchback. The fact that it is a good car irrespective of its price tag just sweetens the pot.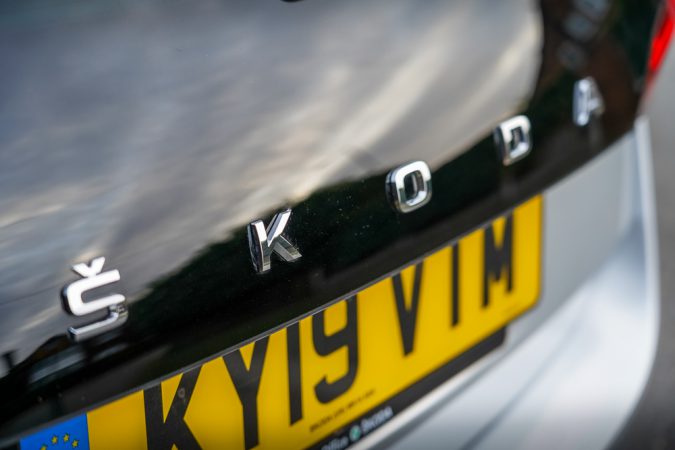 Specification
Skoda Scala SE Specs

Price: £21,255
Engine: 1.5-litre TSI
Power: 150 PS
Torque: 200 Nm
Transmission: 7-speed DSG
0-62mph:  8.2 seconds
Top speed: 136 mph
Weight: 1,660 kg
Economy combined: 45.6-40.9 mpg
CO2: 113 g/km
If you want to see more of the car take a look at the gallery page here.