Subaru Forester 2.0i XE Premium Lineartronic Review
Crossover SUVs these days have somewhat deviated from their roots and they have started to resemble regular cars instead of being a compact version of the SUVs they were meant to be in the first place. They tend to be more about the bling and the extras rather than the utilitarian side of things.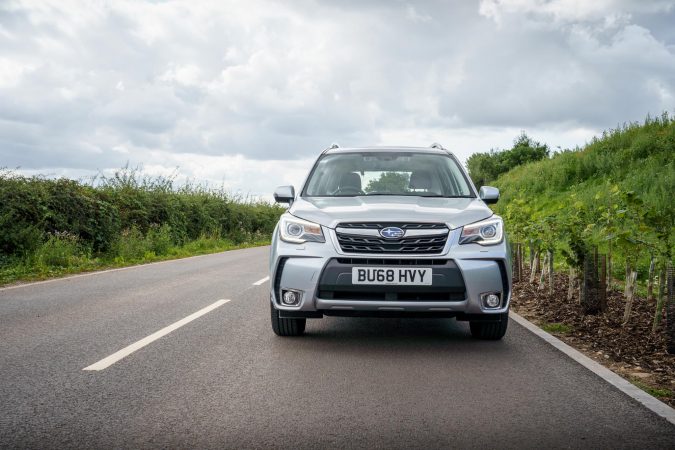 Subaru happens to be one of those car manufacturers that hasn't gone down that rabbit hole. Do not get me wrong. Subaru's come with all the necessary extra bits and bobs but the focus is still on the driving and off-road capabilities. The Subaru Forester XE Premium Lineartronic happens to be the epitome of this approach and I got a chance to drive this car recently. Here is an account of how it went.
What is the Subaru Forester Premium Lineartronic about?
The Forester has been around for more than two decades now. It had a great start as it was ahead of its time when it was launched and it has only kept on getting better ever since. It is not the flashy and head turner type of a car but there is nothing lacking in it from behind the steering wheel.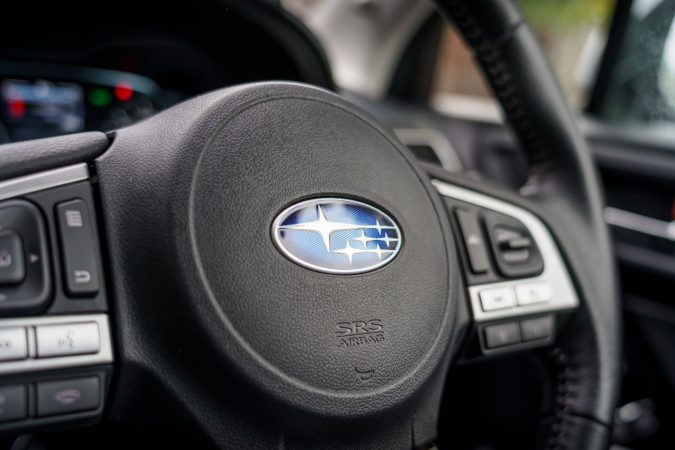 Past iterations of this car have flattered to deceive the fact that the Forester is a no-nonsense car, but the latest Subaru Forester has received some effort into making it rather pleasing to look at. The front is more angular and aggressive while there is a flowing nature to the design on the sides and rear. The looks clearly send out the message that this is a tough and practical car.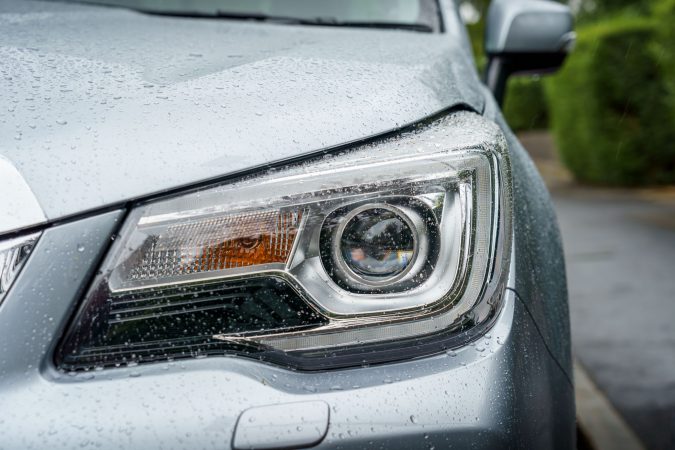 Coming to the engine side of things, the Subaru Forester Premium Lineartronic that I drove is powered by a 2.0-litre petrol engine. It also comes in a 2.0-litre diesel variant. The petrol engine is good enough to put out 150 PS of power at 6,200 RPM and 198 Nm at 4,200 RPM. It can go from 0 to 62 mph in 11.8 seconds.
This engine is paired with a CVT gearbox and comes with all the typical positives and negatives that are associated with this system. It can be quite noisy at times but almost every CVT suffers from these issues. It does come with paddle shifters on the steering wheel which can mitigate some of the frustrations of a CVT gearbox. The CVT though does really well on roads with sparse traffic and makes running the car quite economical.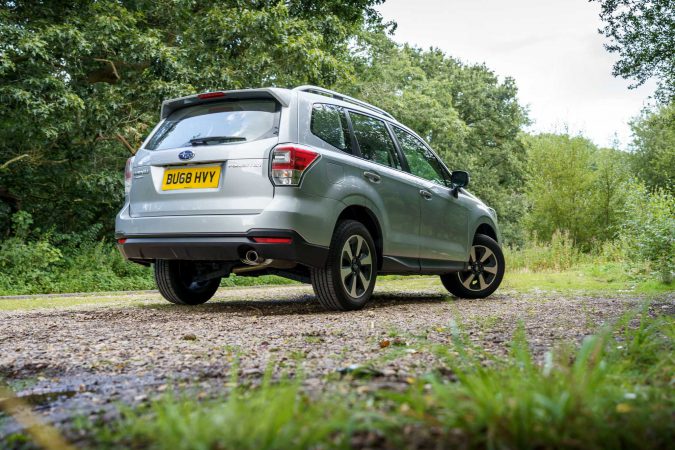 How does it drive?
The numbers would have already given you an idea that excitement isn't something that is part of the Subaru Forester's repertoire but that is a good thing. Too often, SUVs end up being quite useless at being what they are supposed to be – a utility vehicle, as a consequence of trying too hard to be exciting. On regular roads, the Subaru Forester feels quite at home and smooth but it really comes into its own in off-road conditions making it one of those rare crossovers that are actually good at off-roading.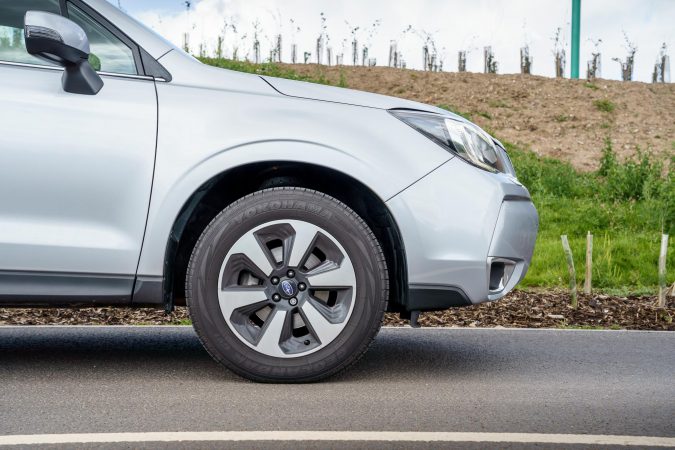 The ground clearance is great and the car comes with Subaru X Mode which will optimise the car for climbing and descending hills. Going downhill is actually very good thanks to X mode, the car feels very safe and planted.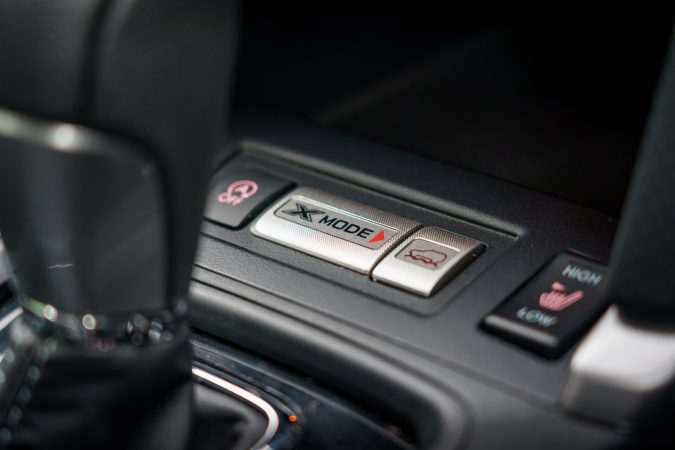 On regular roads, its off-roading capabilities come in quite handy. The Subaru Forester absorbs bumps and potholes with ease. Overall, this car offers a comfy ride under most circumstances.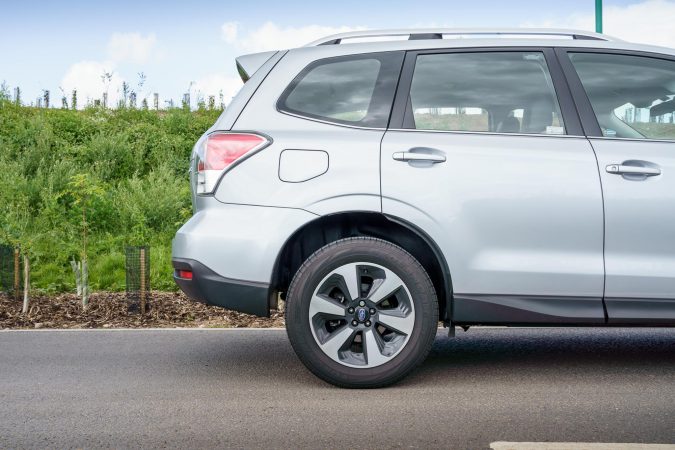 The steering does feel a bit vague and the softer suspension does not really help but it is better than past Forester's. It offers enough feedback to allow you to be in control always. All the driver aids and safety features really help towards this and make long drives quite enjoyable and hassle-free. The AWD works like a charm too.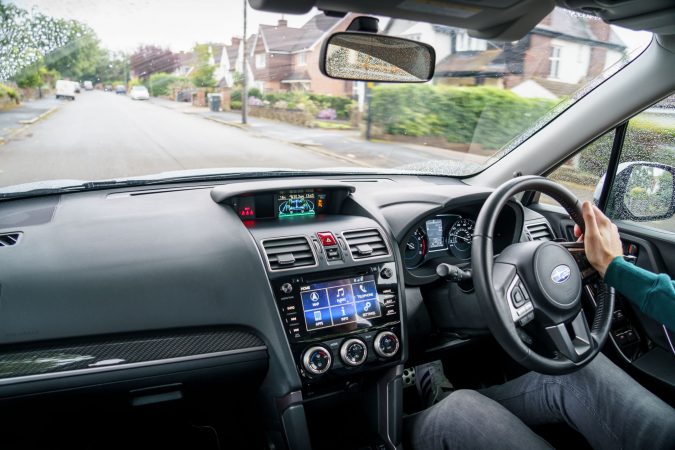 Handling is pretty decent and this car is actually surprisingly manoeuvrable. Its boxy nature will always feel cumbersome around corners but even then it feels quite well-mannered. The tyres offer plenty of grip in most conditions as well

What is it like inside?
The biggest improvements on this car, however, are on the inside. Past Foresters were quite drab on the inside but the interior of the Subaru Forester Premium is actually good enough to be in the same league as most of its competition. Again, there is nothing outlandish but everything is where it is supposed to be. It all feels quite homely and familiar.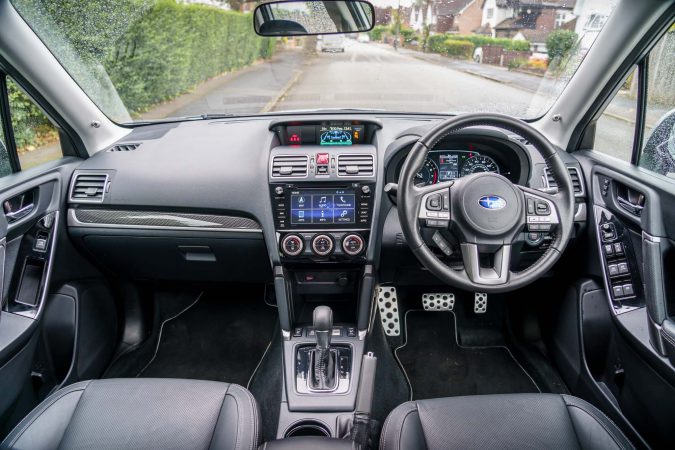 The infotainment system has also improved and its central placement makes it quite accessible. The instrument cluster is also adequate and while I am not a huge fan of this many steering wheel-mounted controls, it isn't too much of a discomfort.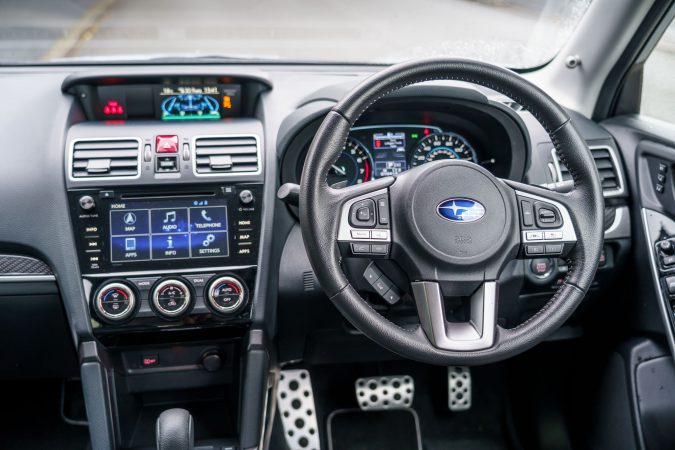 The biggest advantage of owning a Forester is still there though – its practicality. Leg-room and head-room are adequate both in the front and the back. A maximum cargo space of 1,779 litres is more than adequate and better than most crossovers in production today.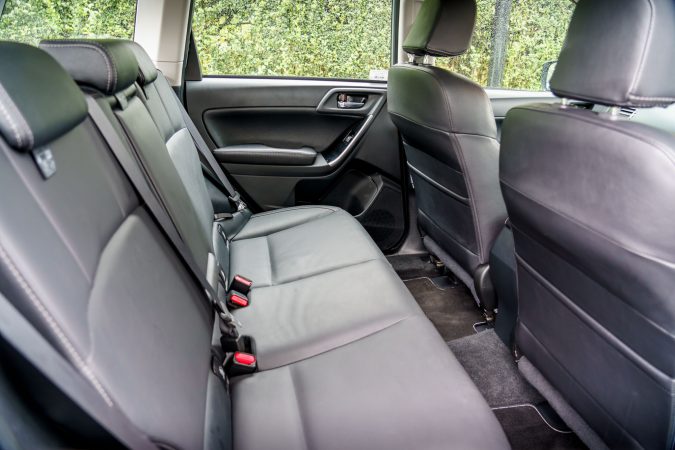 The experience
Driving the Subaru Forester Lineartronic was a pleasant experience. It has improved on its past shortcomings while retaining everything that was good about it which is rare in today's motoring world. The interior which was a sore point in the past with this car has improved vastly. It is still a great option if you go off-roading and I did get a chance to drive this in the pouring rain and found it to be quite sure-footed.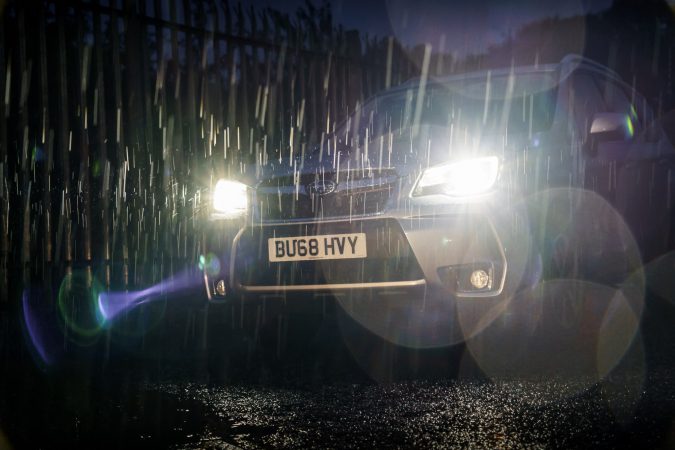 Overall, the Subaru Forester Premium Lineartronic is a very practical crossover SUV that might not have a lot of bling but is good in areas which are actually useful in the real world.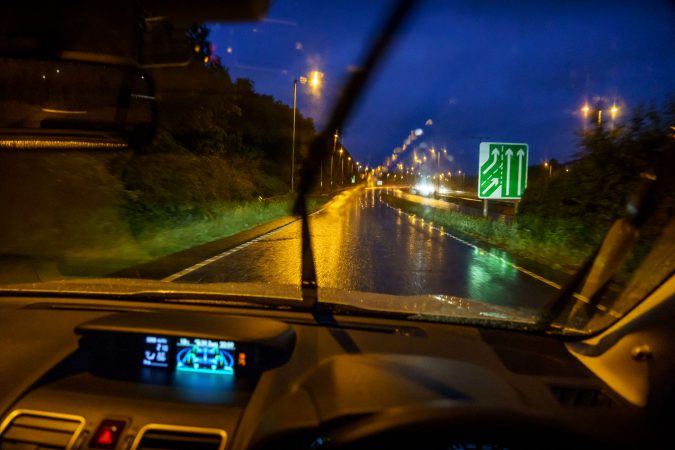 Subaru Forester 2.0i XE Premium Lineartronic Cost
The Subaru Forester 2.0i XE Premium Lineartronic costs £30,495 for the standard variant which is quite reasonable and the practicality of this SUV offers plenty of value for money. Everything is built well and the parts are all of decent quality. All of that combined with the economical running costs makes it a great package as a whole.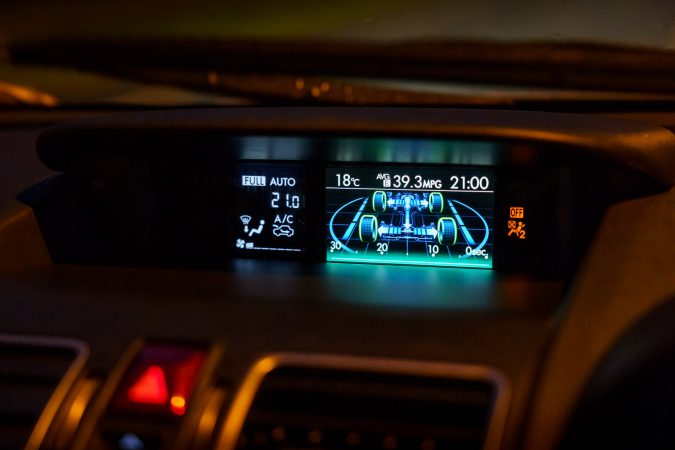 Subaru Forester XE Premium – Verdict
The Subaru Forester 2.0i XE Premium Lineartronic is not for people looking to turn heads but it is the best bet for people looking for a practical, sure-footed and useful car. It can actually off-road and can function quite well even with bare minimum maintenance. It is reliable, durable and fuss-free and one of the most practical SUVs in production right now.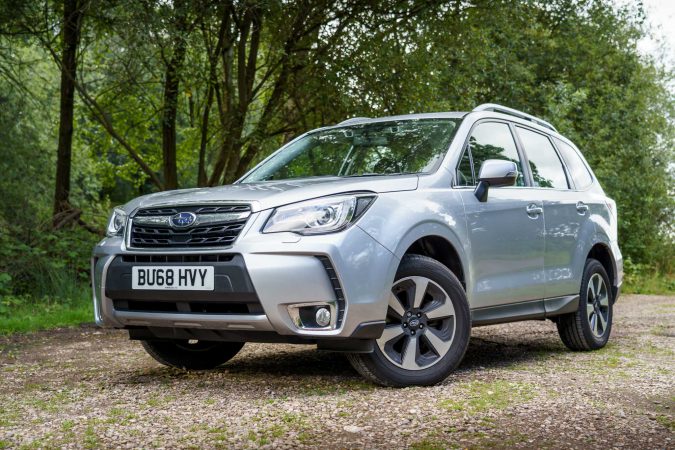 Specification
Subaru Forester 2.0i XE Premium Lineartronic Specs
Price: £30,495
Engine: 2.0-litre 4-cylinder petrol
Power: 148 bhp
Torque: 198 Nm
Transmission: CVT
0-62mph:  11.8 seconds
Top speed: 117 mph
Weight: 1519 kg
Economy combined: 32.2 mpg
CO2: 168 g/km
To see more pictures of the Subaru Forester test car see our gallery.