BRABUS has been able to take some already powerful Mercedes models and then tune to make them even faster as well as adding massive alloy wheels. For this reason, models that wear the BRABUS badge are normally desirable but I can't think anyone saying 'oooh I'd love a smart BRABUS'. smart has made one regardless and now the prices have been revealed.
BRABUS Inspired, but Don't get too Excited
Ok, so maybe that was a bit harsh but surely you get where I'm coming from; a BRABUS G-Wagon is a mouth-watering prospect but doing up a smart does seem a bit daft. In fairness it looks quite good but don't expect a great deal of power. The smart models may have sprinkles of BRABUS know-how and styling but it won't destroy the Nurburgring any time soon.
Yes, it has BRABUS-tuned suspension and the engine has been tweaked, but even so, the turbocharged 0.9 engine has a modest power output of 109 bhp (up from the usual 90 bhp). The suspension has been beefed up as well to offer a sportier ride.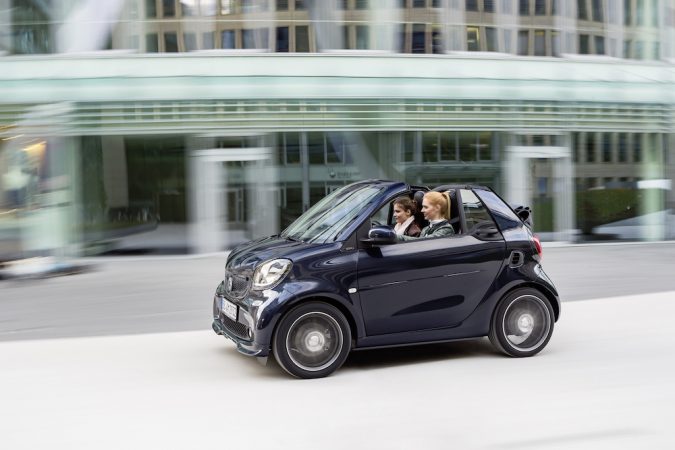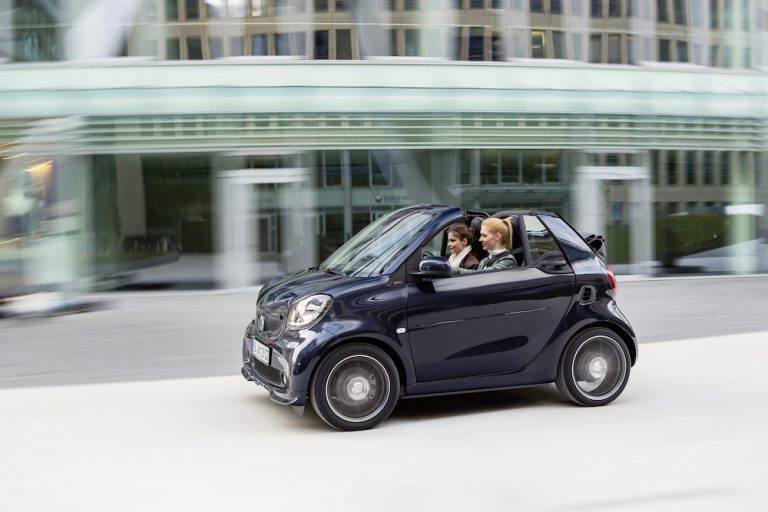 Ok, so it's not Fast but how Much is it?
The cheapest model, the fortwo, is priced from £16,320. For this you'll get a BRABUS sports steering wheel, BRABUS seats, BRABUS handbrake and gear shift, BRABUS sports pedals and of course BRABUS badges. That's a lot of BRABUS in such a little car. This mini-me BRABUS sports 16 inch alloys at the front and 17 inch alloys at the rear to help set it apart from other smart models.
The BRABUS models are based on the passion trim – this means buyers will be treated to smart audio system, automatic climate control and cruise control. As it's a BRABUS model you'll also get the suspension I mentioned earlier as well as specially-adapted ESP, sports power steering and dual-clutch transmission with race start function – optimistic. A cabrio version is available as well if you fancy having the wind in your hair whilst you show off your new BRABUS and you'll need to cough up £18,460 for the privilege.
Going all-out
If you're feeling flush, then look no further than the Xclusive trim which starts from £19,490. For this you'll get leather BRABUS sports seats, a dash made from leather and mesh, BRABUS floor mats and Xclusive badging. The model also comes standard with the Premium Plus package which adds ambient lighting, rear view camera, automatic wipers and lights, fog lamps with cornering function and best of all, a centre armrest!
So the smart may not be as desirable a say a G63 but think of this way, you can get a BRABUS at a much cheaper price – even if it is quite a bit smaller.