The Nissan Qashqai is Europe's best-selling crossover. And it is getting a makeover.
Produced at Nissan's plant in Sunderland, the new car introduces a sea of innovative technology to the public, along with performance improvements and design enhancements. The addition of new Nissan Intelligent Mobility technologies change the game up, whilst the interior will see a higher level of quality in the enhanced model.
What Does The New Nissan Qashqai Do?
Most interestingly, or most terrifyingly for some, the new Nissan Qashqai comes with the ProPILOT autonomous driving technology. Yes… The time has come. The time when our cars drive themselves. The ProPILOT system controls the steering, acceleration and breaking in single lane traffic, during heavy congestion and high-speed cruising. Perhaps I am still living in the past, but I can't understand how one could sit comfortably in the driver's seat and just watch the wheel go round by itself. And yet, it is here. The ProPilot will be available from spring next year. What was once a dream of the future, is now a reality.
Are you ready for it? The answer to that is… Although I am not too sure what I think about it… You should be ready.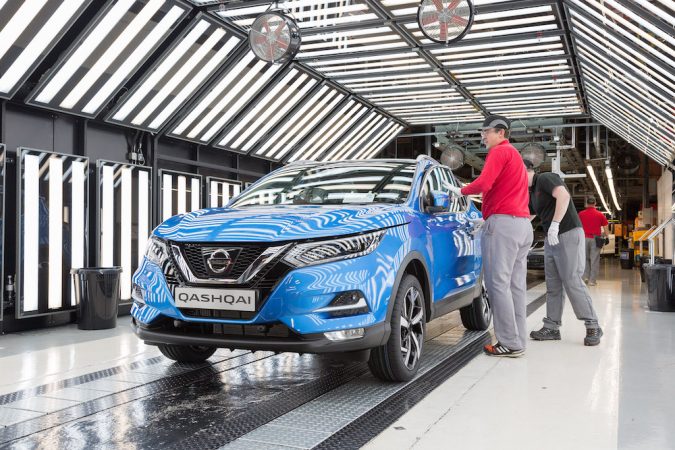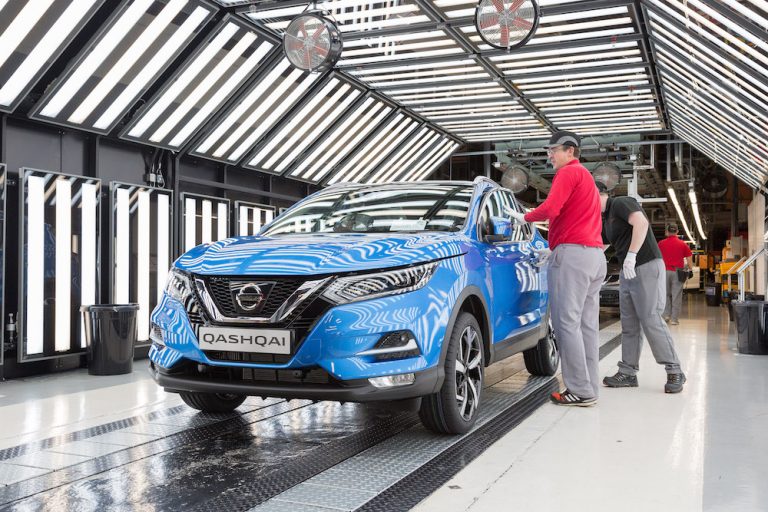 An Impressive Company
A £53m investment in Nissan's UK facilities have enabled the Qashqai to be built on both production lines in the 24 hour Sunderland plant. The Nissan Qashqai is the best-selling vehicle built in Britain and it is exported to nearly 100 different markets worldwide. To date, the Sunderland plant had built more than 2.8 million vehicles.
Nissan now employs over 40,000 people in London, Bedfordshire and Hertfordshire, as well as in Sunderland at the UK Design Studio, Technical Centre and Sales and Marketing Operations. Nissan has invested more than £4 billion capital in these facilities, but also spends £3 billion annually in the British economy through suppliers, services and wages. Besides the Qashqai, Nissan manufactures the electric LEAF, Juke Crossover and Infiniti Q30 and QX30. Last year, the Sunderland plant produced 507,436 vehicles, becoming the biggest UK car plant ever.
We Like You, Nissan…
So we like Nissan, here in the UK. They are good for the economy, good for the family, good for the businessman with tinted windows even good for young drivers.. And we like their cars too.
Let's just hope we like this one!