If you've never inserted the key in the ignition, turned it over only to find absolutely nothing happening, then consider yourself lucky. According to a few surveys online, roughly 9 out of 10 people will experience a dead car battery at least once in their life. Strictly mathematically speaking, you will run out of battery juice at least once… unless you do the sensible thing and get yourself one of these a smart charger to maintain your car's battery.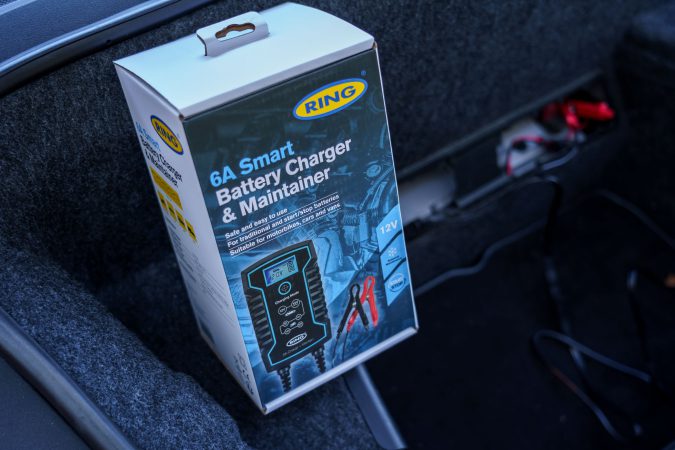 Ring Automotive 6A Smart Charger RSC806
Ring Automotive's 6A smart charger is one of the most ergonomic chargers on the market. It's not much larger than a good book and weighs only 800 grams. It is ideal for both 6V and 12V vehicles. It has a 6A max power output, so although it's not the quickest way of charging a completely dead battery, it's perfect for top-ups and the occasional full recharge. Which is exactly what we would be using it for at home.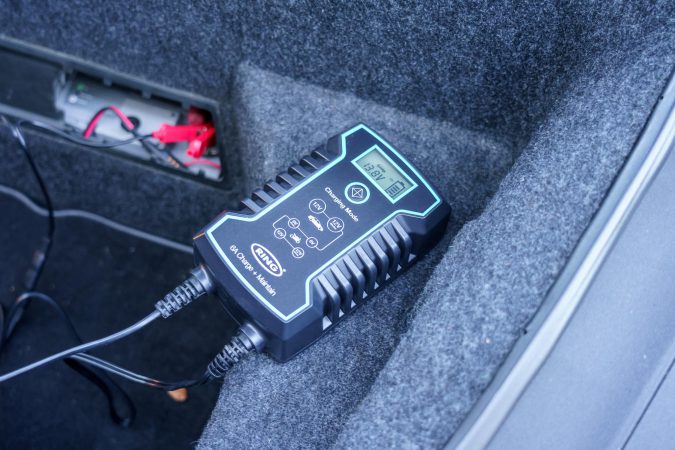 Covers All Battery Types
It's compatible with lead, gel, calcium, AGM and EFB-type batteries, or, in other words, pretty much all batteries that we use in the UK car market. It has overcharge protection so you don't have to worry about overfilling and ruining your battery, something which is a major disadvantage of regular chargers.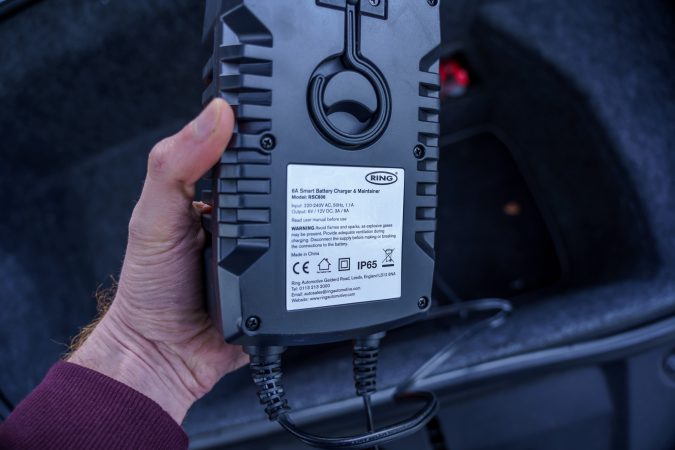 The RSC806 is literally a plug-and-play sort of deal. All you have to do is connect it and the charger will regulate itself and adjust automatically to a long-term maintenance mode once the battery is full.
STOP/START Supported
One of the most difficult things is finding a smart charger which supports STOP/START systems, and I'm glad to say this one does. If you've got a newer car with STOP/START the RSC806 is ideal since you can top off the battery occasionally without damaging the unit.
Smart Backlight LCD
By far and away the coolest feature is the large LCD display though. You can watch the voltage and the charging process in real time, so you can diagnose an issue should one arise. It's also got a cold-weather charging mode which will protect batteries in colder temperatures and possibly slow down charging rates if it feels there's potential for harm to the batteries.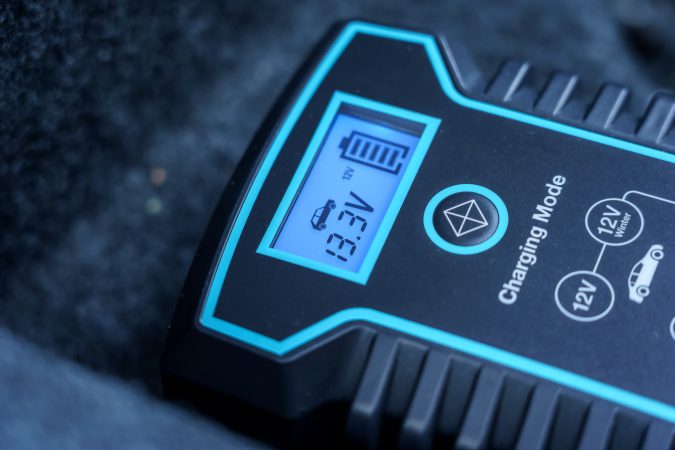 Clamps or O-Ring Terminals
Connecting to the battery is easy via a quick connector with clamps or O-ring terminals if you want long-term connection. Using the smart charger is dead simple too. There's just one single button which does and controls everything. Honestly, even if they shipped this thing out without a manual (which is included), you would know how to use it in literally 10 seconds.
Don't worry about harming yourself or anyone else who has it use it. It's got reverse polarity and short-circuit protection too. This thing is about as bulletproof as they come, and I've seen quite a few smart chargers.