As good as the Mercedes-Benz 2.5-16 Evolution was, and mind you it was very good, it wasn't quite good enough to beat out the BMW E30 M3 and the Ford Sierra RS Cosworth for DTM top honours.  Mercedes realised this, and for the 1991 Deutsche Tourenwagen Meisterschaft season, they went for the title with the 190E 2.5-16 Evolution II.  And, as much of a mouthful as it was, it won.
A departure from the normally discreet and simple designs of Merc saloons of the time, the massive rear wing and the achingly wide wheel arches were what could only be described as absolutely mental.
Fortunately for the keen performance motorist, all that 'bigger is better,' go-faster styling was not just for show, as everything had its purpose.  The rear wing generated a significant amount of downforce to stick the car to the black stuff like a fly on hot glue, and the wheel arches allowed the car to accommodate some unreasonably large tires.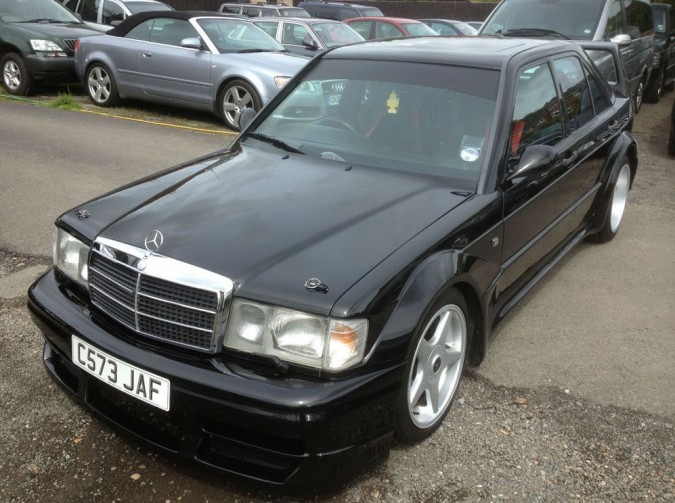 The engine was tweaked a bit as well, with the 2.5-liter motor producing 235 bhp at 7,200 rpm and redlining at 7,700 rpm.
The resulting performance?  Well, in comparison to similar performance monsters (and one Godzilla) of its time, it was disappointing.  Even though a 155 mph top speed is still considered exceptionally fast today, and a 7.3 second sprint to sixty was not something to be ignored, in comparison to the E30 M3 Sport Evo and the R32 Skyline GTR, it wasn't quite enough to guarantee a check being made out to Mercedes.
It was enough, however, for Mercedes to win the DTM manufacturer's title in 1991, and both the manufacturer's and driver's title in 1992.  Top stuff from the boys at Mercedes.
So now, after that brief recollection, you're probably likely to be expecting me to write the equivalent of a political endorsement for why you should buy an Evolution II that I found on eBay.  Almost.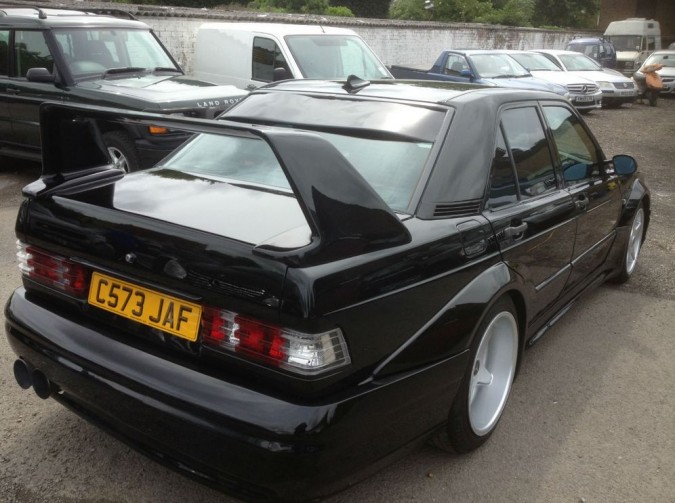 You see, I'm not quite sure what I think of what I'm seeing before me.  It is a 190E with a 2.3-liter Cosworth engine in it, which makes it undeniably cool, but the rest of it just doesn't quite add up for me.
All the thing is is just a 2.3-16 with a bodykit to replicate that of the 2.5 Evo II's.  None of the extra power (it's got 50 bhp less than the Evo II), none of the aerodynamic trickery, none of the black magic of the Evo II's pneumatic suspension.  It seems as if it's just been made so that people who couldn't afford an actual 2.5-16 Evolution II could play dress-up.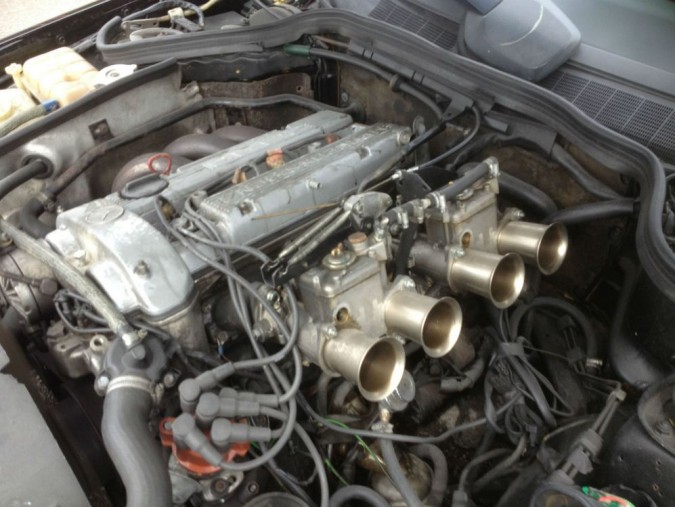 And for me, this raises an interesting question. We've got kit cars that are replicas of actual classics, but those are just the results of laborious man hours and some clever (non-classic) underpinnings.  Is fitting a body kit replicable of a special, limited-production modern classic onto the same car of a lesser desirability an acceptable practice?  Is such an act a crime or is it cool?
Can something like this be done on such a car as this without petrolheads calling for a witch trial?  And would you ever buy such a car?  Personally, I think it's a waste of a good Mercedes 2.3-16.