As you may have seen the Skoda Octavia has been given a refresh, with new split headlights and more tech being the main headlines. The Scout model hasn't missed out on the refresh though; here is what buyers can expect from the new model.
What is it?
Well, without meaning to serve the car an injustice, think of it as an Octavia estate that's a bit taller. This is thanks to a 30mm higher ground clearance to make the car a bit more 'outdoorsy'. The car also comes with something called a 'Rough Road' package, which adds plastic covering for the undercarriage, plus the brake and fuel lines. As you'd expect from car of its type, the Ocativa has four-wheel drive to help you 'get out there'. It's got a big boot too – 610 litres is offered with the rear seats up but that can be increased to a very respectable 1740 with them folded down.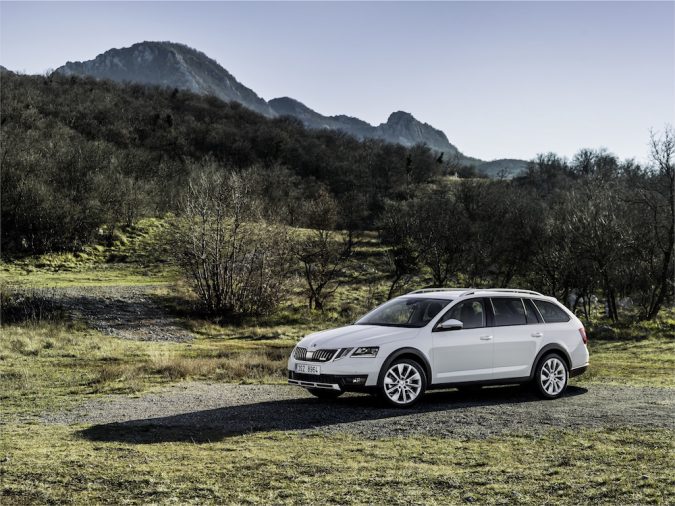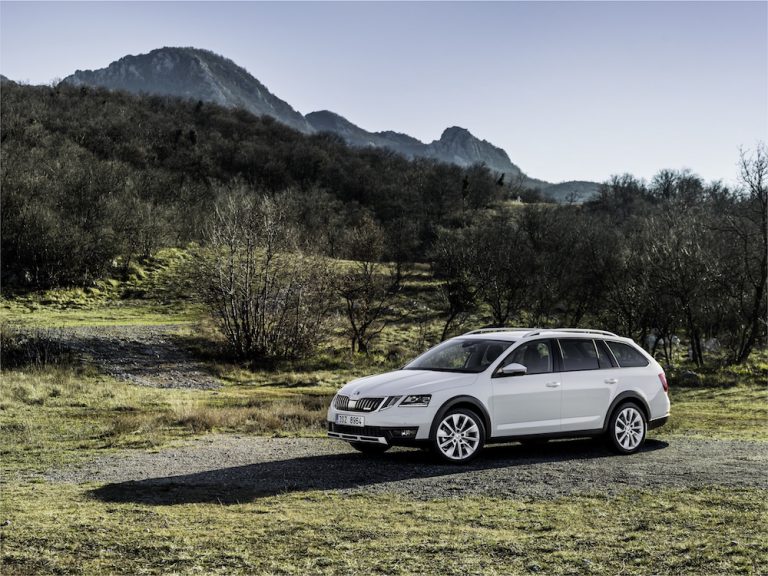 Two engines will be on offer in the new model; consisting of a 2.0 litre diesel engines with two power outputs – 148bhp and 181bhp. The 148bhp unit offers top speed of 129mph with a 0-62 time of 9.1 seconds whilst the 181bhp unit offers a top speed of 136mph and a 0-62 time of 7.8 seconds. In terms of economy, the less powerful unit is able to offer up to 56.5mpg with 130g/km CO2 emissions, although the more powerful unit isn't too far behind with 55.4mpg on offer with 133g/km CO2.
What about toys?
Ah yes, the tech, I do like tech, don't we all? As with the other new Octavia models, a 9.2 inch touchscreen is on offer with satellite navigation in the new model, although I'll admit that's for the range topping model. Other models will receive a touchscreen which may not be as big, but still feature silky smooth glass design.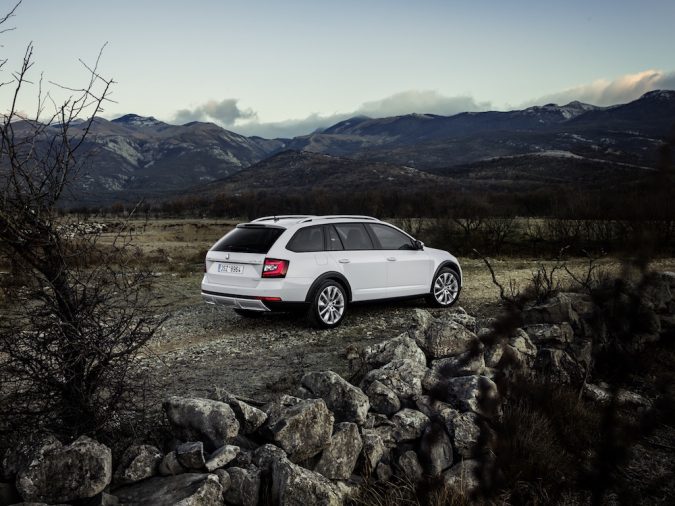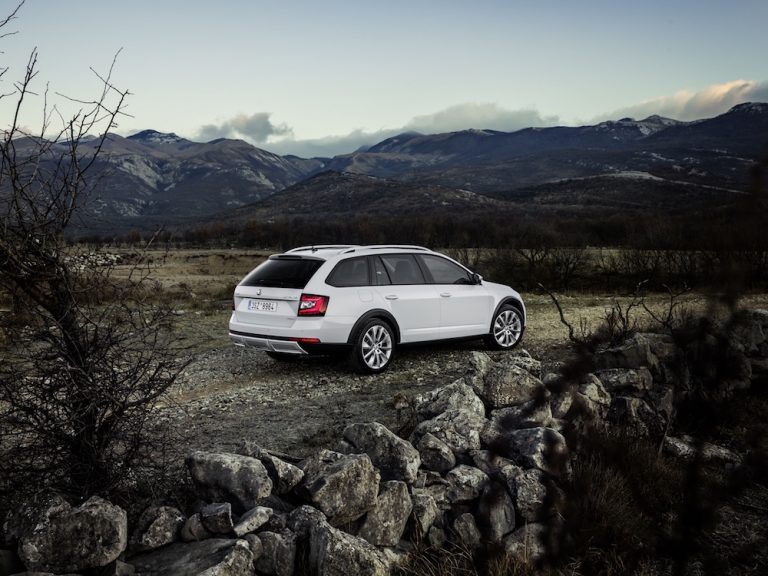 Other neat features include a heated steering wheel, seats that adjust according to the climatic conditions, plus the usual mod cons we expect from cars like DAB radio, Bluetooth, air conditioning, etc. There's a good host of driver aids too, including Trailer Assist, Blind Spot Detect and Rear Traffic Alert to name a few.