Skoda have decided to join the ranks of car makers looking to cash in on the boom of performance SUVs with the Kodiaq vRS. Skoda have taken their time about bringing the vRS badge to the SUV market and it is a welcome addition to a new line that Skoda is eager to develop.
Kodiaq vRS2.0 Bi-Turbo Diesel
Skoda decided to go with a 2.0 bi-turbo diesel and it would seem that they have struck a sweet spot with the overall package that makes this not just an interesting alternative, but a very viable option. A 7 speed DSG box will ensure a spirited, dynamic drive with decent economy, with a sprint to 62mph done and dusted in 7 seconds. Not next level performance but then again its no slouch either. Grip will come courtesy of a 4 wheel drive system for when conditions become less than ideal and, as par for the course for performance SUV's, 20-inch alloys as standard.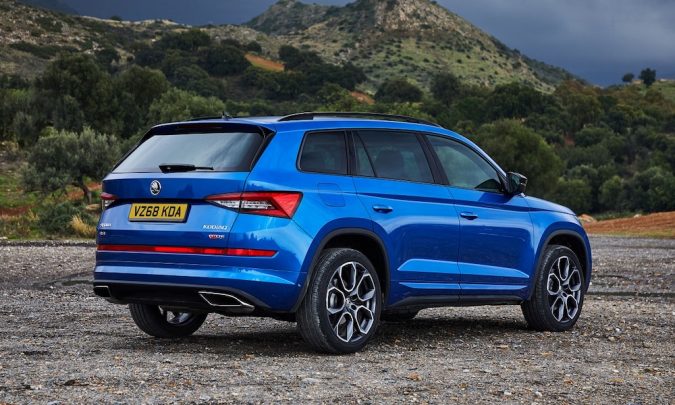 Skoda Sport Styling
Obviously, in a marketplace of ever-increasing competition, Skoda has not messed around with the styling. Bespoke sports bumpers, red callipers and blacked out grille & mirrors ensure it stands out from the chrome-laden SUV's from other brands.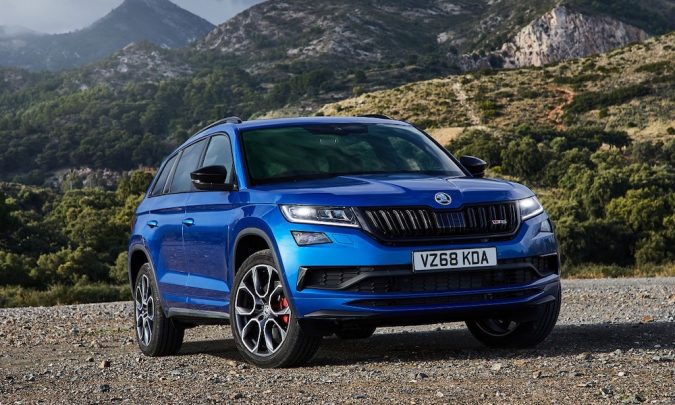 Sporty Credentials
The sporty credentials are also carried into the cabin with some very sporty, bolstered seats that, truth be told, would not look out of place in some of the VAG groups more rapid cars at their disposal! Hiding behind a red stitched, flat bottomed steering wheel you will find a fully digital cockpit display that, amongst other features, allows you to have a central rev counter with your speed in the middle.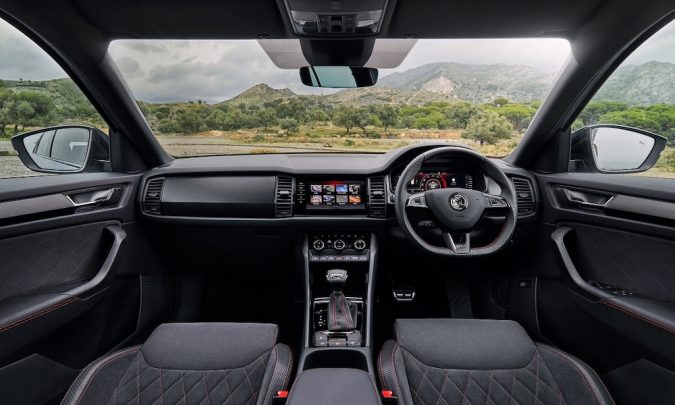 Very helpful when you want to go for a more spirited drive. Red stitching throughout the cabin on black everything adds to that emphasis that your sat in the sportiest SUV Skoda have to offer.
How Much Does The Skoda Kodiaq vRS Cost?
Priced at £42,870, it offers a great alternative for those looking to have something a little different and who want to stand out from the crowd and remember, long gone are the days of Skoda making boring cars and the Kodiaq vRS is a testament to how far they have come.