Frank Bird mastered all that storm Dennis could throw at him to take his fourth successive win of the 2019/20 season. Breaking Chris Wests stranglehold on the Norfolk circuit, he is launched into serious championship contention. 
Classes D1/D2 – All Two And Four Wheel Drive Cars Between 2001cc – 3000cc
Despite having won the previous three rounds, Bird had his work cut out by the arrival of reigning two time champions, Chris West and Keith Hounslow. However, Bird was on top form and dominated by winning all eight stages featured in this year's event and taking the D2 class victory in the process.
Slightly assisted by West's retirement during stage three caused by a driveshaft failure, this further allowed him to close on title contenders Barry Morris and Mike Taylor.  
Morris secured P2 overall finishing 2m29s behind Bird to take D1 honors and secure P2 in the championship and with that, close to just 27 points behind leader, Mike Taylor. Leaving Bird now just 64 behind with 60 for a victory.
P3 was taken by the rapidly improving duo of Paul Smith and Dale Bowen in their Fiesta R5. They too suffered from a broken driveshaft but luckily were able to rectify the issue and storm back to a 3rd place finish, despite taking out a marker and gaining a 10 second penalty in the process.  
Class C – All Two Wheel Drive Cars Between 1600cc and 2000cc
It was a dominant victory in Class C for Ashley Davies and Freddy Hewitt. Taking 11th position overall, it was a long overdue victory for the flamboyant duo. Throwing their Peugeot 205 sideways around at every opportunity and even taking out their wing mirror trying to maximize their speed, there was no denying the fighting spirit behind the wheel.
Such form lead to a 1m30s victory over their nearest competitors Michael English and Andy Robinson. However, it was far from an easy ride for English. The fellow Ford Escort of Gary Mason and John Matthews was in close pursuit throughout the event finishing only 1 second behind at the end of Stage 8.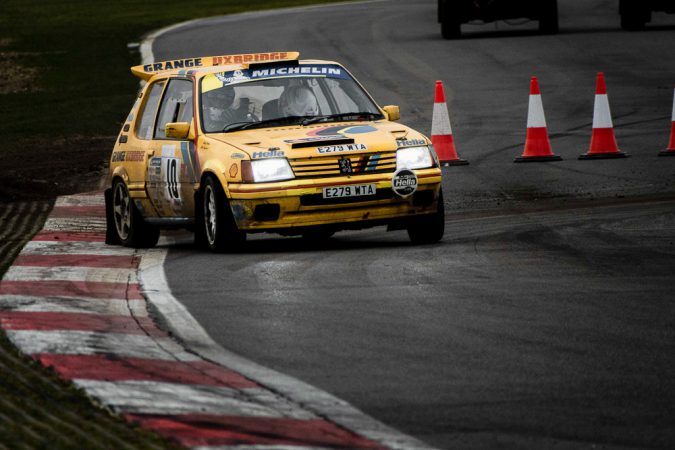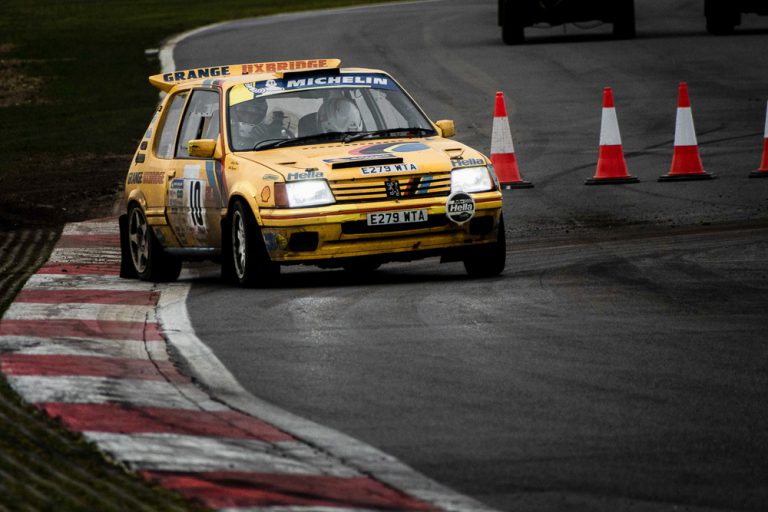 Class B – All Two Wheel Drive Cars Between 1401 cc and 1600cc
In what was set to be a close battle in Class B got off to a great start with title hopefuls Ashleigh Morris and Jamie Mcktavish leading the way after Stage 1. Unfortunately this was a short lived lead for the Scotts and Chris Ruck and Steve Harris quickly overtook in their Opel Corsa. A lead in which they were never headed.
Paul Gorge and Daniel Hurst were engaged in an enthralling battle with Morris for P2 in class. By halfway throughout the days running, the advantage was with Gorge and Hurst.
They would ultimately keep this advantage to the end when Morris made a mistake and entered the garage one lap too early. This earned her the maximum penalty and dropped her to 7th in class which is where she would finish the day.
This fired up Mark Peterson and Jim Bowie in their Citroen C2 R2 Max who put in a stellar effort to finish just 16 seconds behind Gorge in P3. 
Class A – All 2 Wheel Drive Cars Up To And Including 1400cc
The most dominant display of the day was to be seen down in Class A where Andrew Egger and Adam Brown drove the wheels off of their Vauxhall Nova to finish a staggering 2m51s ahead of the Ripper duo in P2.
Third position went to James Hardy and Nick Wilkins after a titanic battle with Ron Walker and Amy McCubbin who finished with exactly the same overall times. The position was given to Hardy by virtue of the higher stage position throughout the rally.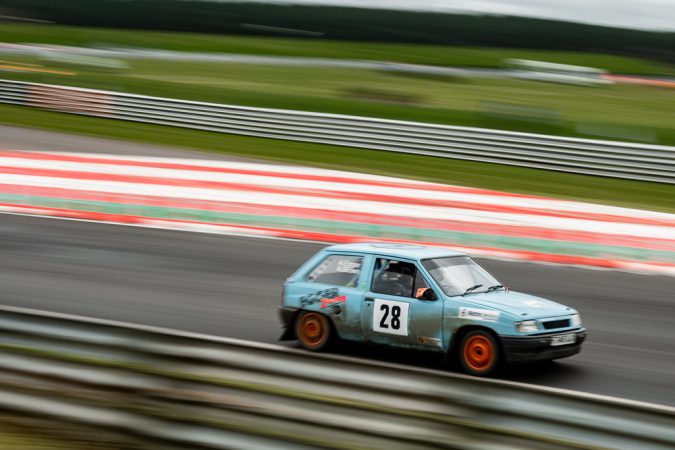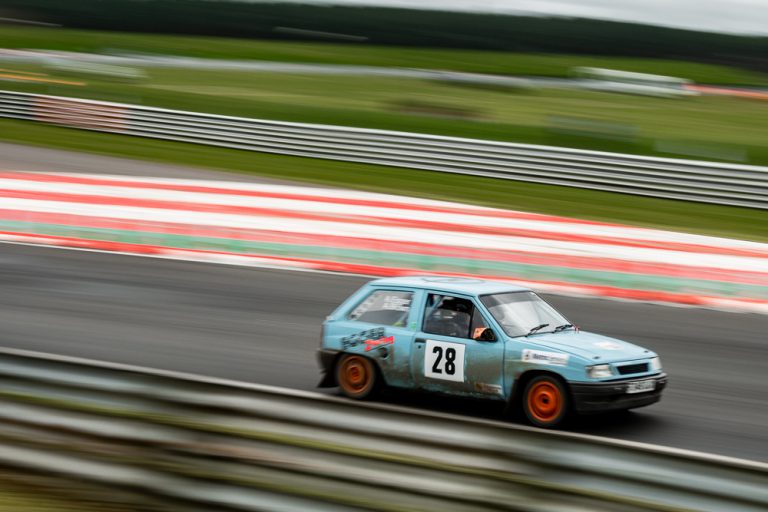 With only two rounds remaining, next up comes the Tilemaster Adhesives Lee Holland Stages hosted at Anglesey circuit in Northern Wales. Known to throw up tricky conditions, can Bird make it five from five or will title contenders Morris and Taylor be able to fight back and reclaim their authority on this seasons title.  
Can Ashleigh Morris bounce back from her mistake and pursue her dream on winning the title? Will Ashley Davies continue his strong form to make it two in a row and will we see another dominant display from Egger and the Nova?