State Route 160 between Las Vegas and Pahrump is a long, straight stretch of road. The sort that Americans do best.
But a section of this state highway is closed to traffic on the morning of 10 October. And for good reason. Shelby Supercars is busy breaking speed records with its £1 million Tuatara.
At the wheel is Manchester-born racing driver, Oliver Webb. The Tuatara clocks a top speed of 301 mph on its first run. But it's not enough. Webb has been too cautious. Bugatti, the current record holder, posted a speed of 304 mph with its Chiron last year. Mind you, that was only in one direction. Webb has to try again. This time in the other direction. He puts his foot down on the pedal and doesn't lift it until the speedometer reaches an eye-watering 331 mph. This seven-mile stretch of Nevada tarmac has never seen anything like it. No public road in the world ever has.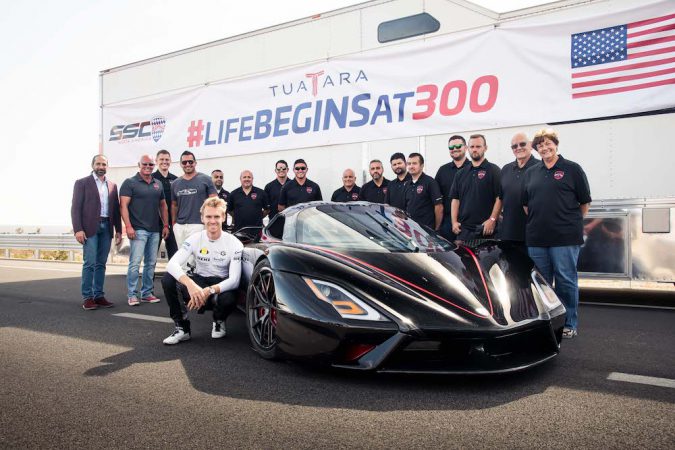 The Tuatara's average speed in both directions comes in at just over 316 mph. It blows Bugatti's record out of the water. The Tuatara claims the title of the world's fastest production car and it breaks three further records in the process: fastest flying mile on a public road, fastest flying kilometre and highest speed achieved on a public road. It's quite an achievement for Webb who is still a few months away from his 30th birthday. But speaking after the record was confirmed, Webb seems to take it in his stride: "There was definitely more in there. And with better conditions, I know we could have gone faster." Webb is clearly made of sterner stuff than your Motor Verso writer.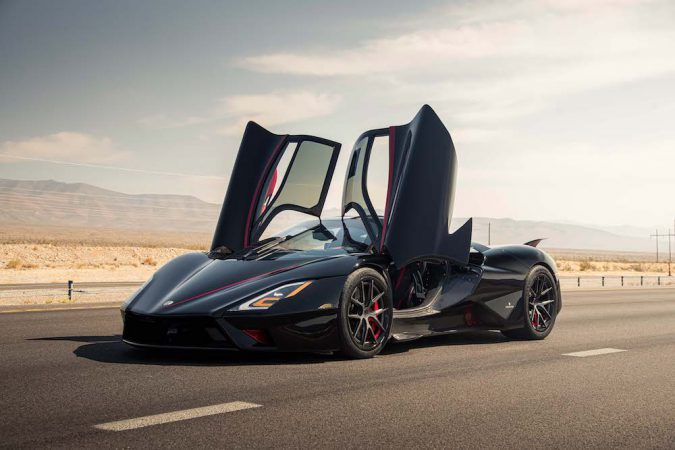 Webb is one part of a winning combination. The car's engineering is the hard work of Washington-based hypercar manufacturer, SSC, a company with over twenty years' experience in the business. Its Ultimate Aero previously held the record of the world's fastest production car between 2007 and 2010.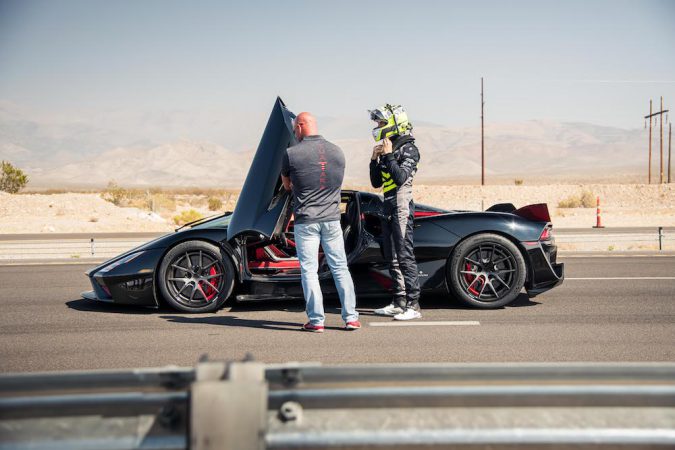 SSC has made a car that looks every bit the winner. The Tuatara is cleverly designed with a narrow front end that slopes and broadens out to provide a low drag coefficient of just 0.279. The engine is monstrous; capable of providing 1,750 horsepower. And the impressive engineering doesn't stop with there. SSC has taken care over every element of the vehicle including its wheels where it sought the assistance of two key partners: Forgeline Motorsports and Dymag.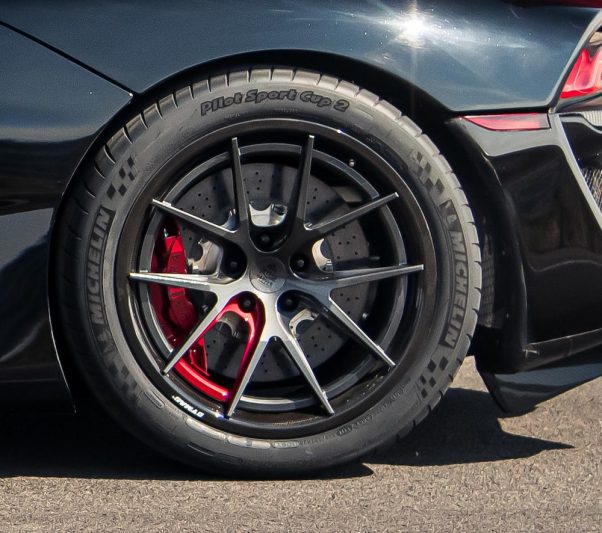 Ohio-based Forgeline created a wheel with a proprietary alloy centre that is coupled with UK-based Dymag's patented carbon fibre barrels. This offers the rigidity and durability that a hypercar craves at this level. The CEO of SSC, Jerod Shelby, is clearly proud of the partnership: "We would not trust any other supplier with such an important responsibility that is so integral to the success of SSC."
For now, State Route 160 has re-opened to regular traffic. But it is surely not long before another hypercar attempts to break records on this road again.