After 5 Years Subaru Give the BRZ a Much Needed Refresh
The Subaru BRZ/Toyota GT86 has been one of the standout sports cars of the last decade. The lightweight, nippy handling and all-out fun factor has put it right up against the Mazda MX5, the king of the small sports cars. So, for 2017, the Subaru BRZ has received an update. Subaru says it covers, "Every area of the BRZ; exterior, interior, powertrain, suspension and safety, refining the driving experience whilst enhancing sports car appeal." You could argue that the BRZ never needed an update. After all, it was still a great car and still top of the food chain, and you'd be right. But Subaru says the update is just aiming to make a good car better.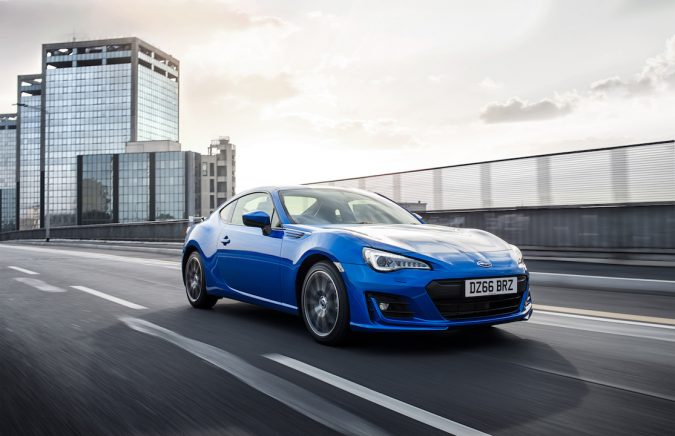 Minimal Upgrades all Round but Less is More in Some Cases
The exterior upgrades are minimal, with the BRZ retaining its sleek coupe styling. But a lower stance at the front end improves handling and ride comfort. The 2017 BRZ is also the first Subaru to feature full LED front lights. The rear has also seen slight modifications over the previous model with a new rear spoiler and redesigned lights. Further, the sleek update revives the styling of a car beginning to look stale after five years on the market.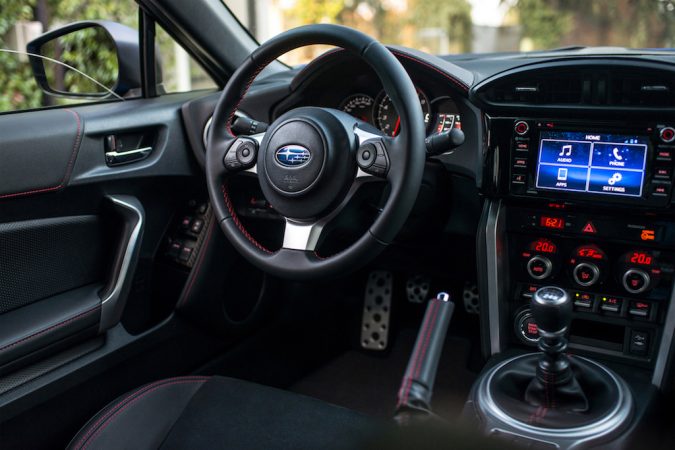 G-Force Meter, Brake Force Gauge and Torque/Power Curves
The interior has remained largely unchanged. But Subaru has tried to improve the quality of the materials used with Alcantara and new leather seats. The 2017 Subaru BRZ interior also benefits from a new steering wheel, now smaller and equipped with audio controls. The main addition to the interior, however, is a new 4.2 inch display. It shows the driver a number of new gauges, including a "G-force meter, steering angle gauge, brake force gauge, lap timer and torque/power curves". This, Subaru says, is designed to bring out the sportier side of any driver.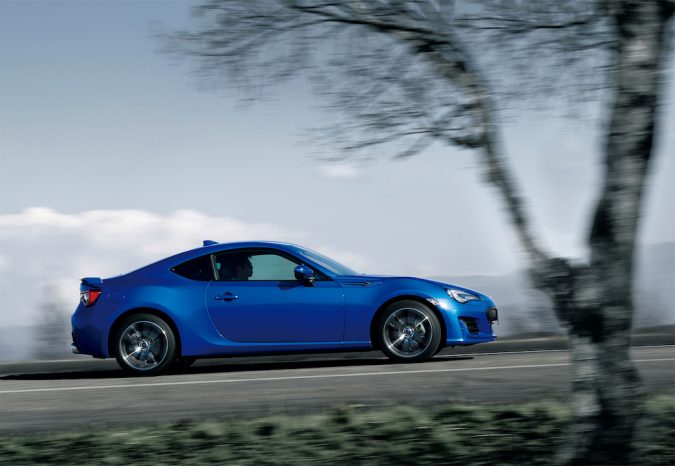 No Power Increase but a More Responsive and Fuel Efficient Engine
The engine in the new BRZ has also received a small, but no less important, upgrade. The 2.0 litre boxer engine has had its block strengthened, along with new polished valve stems and a new low friction camshaft and lightweight rocker arms. All of these upgrades, Subaru have said, means a more responsive and more fuel-efficient engine. Suspension-wise, the BRZ has been tweaked to improve ride comfort and reduce body roll whilst still improving precision while cornering.