Elon Musk had one more thing at the Semi Truck event. In the back of the truck was the new Tesla Roadster. Tesla's first car was the Roadster which was a Lotus with Tesla's batteries and motors. It was good to drive but only a few were made. It was a proof of concept but serves to remind us how far electric vehicles have come.
Roadster 2.0
The new Roadster is a whole new beast. To my eyes it still looks a bit like a Lotus and the proportions look right. Its low to the ground with large 21 inch rims. It looks good but it lacks the folds and intakes that we expect of high-performance cars. It could easily be put in a bracket with the Nissan 370Z or the Audi TT but it's important not to judge this book by its cover.
The 2020 Tesla Roadster will accelerate to 60mph in 1.9 seconds which blows the doors off of every car ever produced. The 3 million dollar Chiron wont keep up with its previously excellent 2.4 second time to 60. Tesla haven't given the top speed of the Roadster but say its in excess of 250 mph. It also has luggage space and seats for two adults and two seats for people who don't have legs.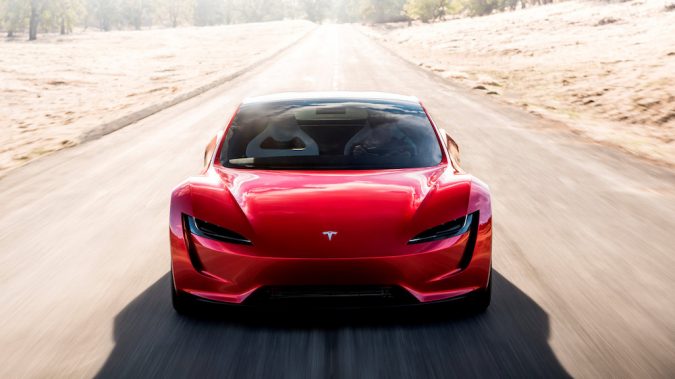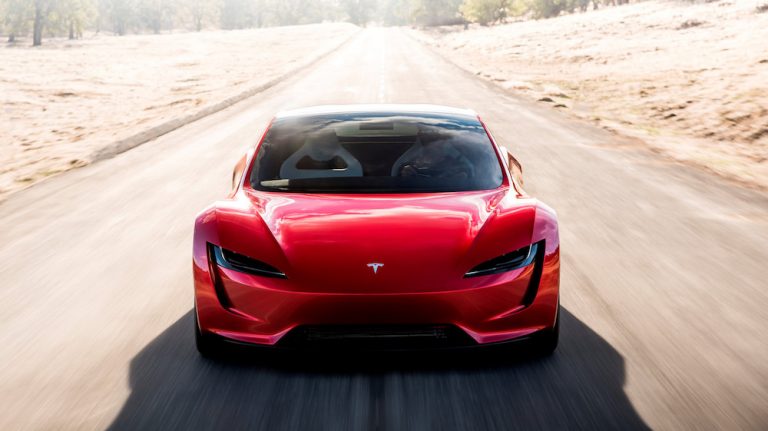 It has a range of 620miles making it the first production electric car to break 1000 kilometres on a charge. It is a convertible with a glass roof stowing away electrically. The roadster is equipped with carbon ceramic brakes to help your eyes come back to a forward facing position after they've been pulled around by that acceleration.
Hypercars Better Watch Out
Elon concluded the event by telling the assembled crowds to leap over the barriers and come and touch the vehicles. They were also giving experience rides to show what that acceleration feels like. Some of which you can see on Youtube.
Whether you are a fan of electric cars or not, Tesla is certainly on a mission to change your mind. This is a car affordable to the wealthy around the world rather than 10 guys in Dubai. Looking at the £200,000 Roadster next to the 3million pound Chiron it looks as if the rules are rewritten.
You might be interested in our Tesla wallpaper, take a look.