The Grand Tour is a show that needs no introduction. Having left Top Gear, the legendary trio went on to host 'The Grand Tour', produced by Andy Wilman and aired exclusively on Amazon Prime. If you've been following the Grand Tour, you'll know the trio had an incredible boat adventure in the South China Sea in the previous episode. To get away from their water-based escapades, this time around, the trio decided to go for a 'relaxing' holiday on the exotic islands of Reunion and Madagascar.
'The Grand Tour Presents: A Massive Hunt' is out now on Amazon Prime, but without wishing to spoil it or give too much away, I'll focus on some recent interviews in this article. It's always interesting to hear what the presenters thought about each journey, as they often have some incredible stories to share that went on behind the camera and off-screen.
Both Richard and James said that they were slightly relieved to be back to four-wheels and ashore, but Jeremy had a different take on the matter:
"I like being in boats and I thoroughly enjoyed our trip to Vietnam. I even enjoyed the ending:  it was exciting. My colleagues are not particularly good on boats, so I think they were happier than me to be back in a car. "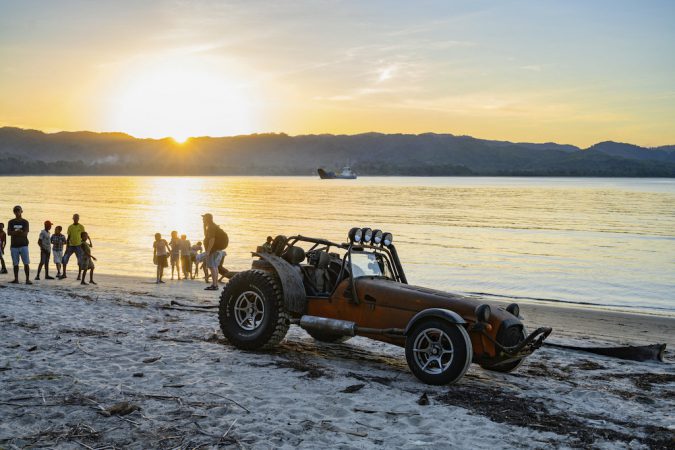 The three had a spectacularly different choice of cars for the road trip. James picked a lightweight Caterham Seven, while Richard went for a slightly more robust Ford Focus RS. Jeremy, as always, went a bit overboard, choosing a Bentley Continental. He had this to say about his choice of wheels:
"If you're going to tackle the roughest road in the world in a jungle, you obviously need a Bentley Continental and so that's what I took."
Madagascar is a country with some amazing scenery. Type in 'Madagascar wallpaper' in Google right now and prepare to be amazed. Some of the scenery on offer is only available in a tropical island in the Indian Ocean such as Madagascar. This is what Richard said when asked to point out some highlight moments of the entire trip:
"Oh, the scenery was epic. It was an extraordinary place to visit and I loved all of the pirate law, the colours, the little villages, the places around Madagascar. An amazing place to see. I think it comes across well, it is visually exciting."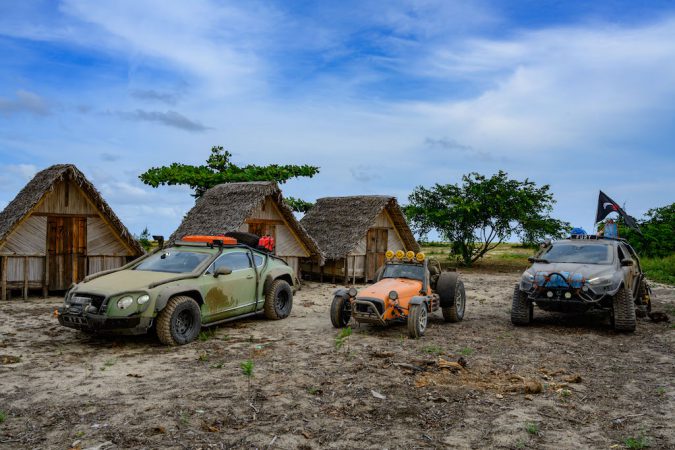 Obviously, I don't want to give too much away, but you can tell this is a difficult journey even from the trailer video they released a while back. The roads in Madagascar are some of the worst roads on the planet, and you'll see why in the full film. When asked whether this was the longest road trip they've ever undertaken, James May had this to say:
"I don't know if we actually measured it, but it has to be the slowest. At times I was driving along in it and people walking on that track were overtaking me. There were a couple of lads I kept meeting: I'd find a bit where I could go a bit quicker and I'd make some progress and then it would be tough-going and the same two lads would appear again.  I got to know them quite well eventually; I saw them 10 or 12 times."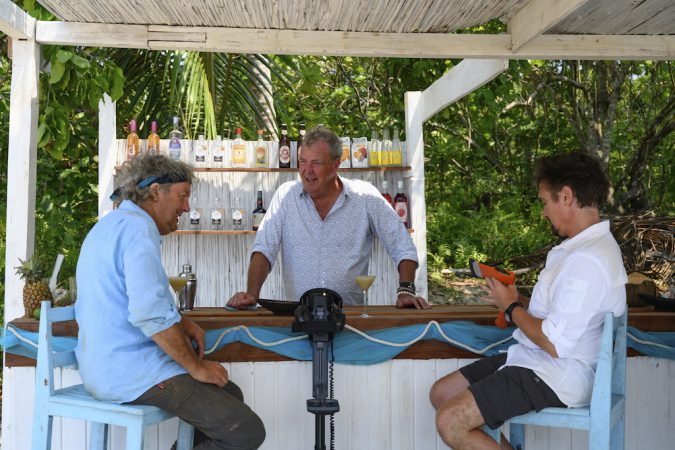 If you want to see Jeremy, James, and Richard's adventure, I suggest you check it out on Amazon Prime. It is, in my humble opinion, one of their best to date, and it's certainly one of their best feature films they've ever made.
The Grand Tour Presents: A Massive Hunt  Launches Friday 18th December 2020 On Amazon Prime Video