Birmingham's NEC saw it's doors opened to one of the UK's biggest and best shows for classic car enthusiasts. As the finale of the NEC's classic season, The Lancaster Insurance Classic Motor Show had a lot to live up to. With over 70,000 people in attendance across the weekend, it certainly had the initial numbers to live up to it's tagline.
319 Different Car Clubs Exhibited
The show was spread out across all corners of the NEC and really felt like a big step up from similar events in terms of sheer size and contribution. With 319 different car clubs exhibited, that feeling really was justified. The show was able to boast the accolade of being the worlds biggest gathering of car clubs, which made for an amazing resource for enthusiasts. There was a real wealth of knowledge available alongside some of the incredible exhibits. It's a fantastic opportunity to not only see some of the finest and fastest vehicles ever to grace our tracks and roads but get first-hand information about them also.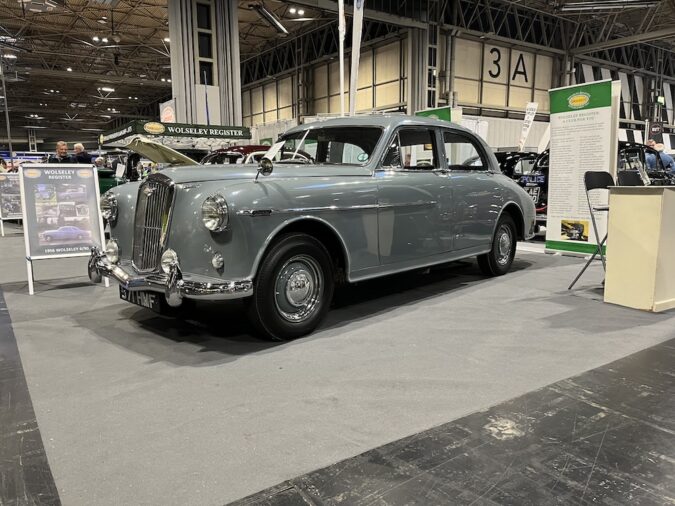 With so many car clubs being on hand come so many enthusiasts and for every budding restorer or seasoned classic mechanic, everyone is eager to talk about their passion and more than happy to help with any query or question you might have.
Meet the Experts Theatre
New to the event was a 'Meet the Experts Theatre' with a jam packed schedule from some of the industries most famous faces. With Wheeler Dealers' Mike Brewer, 'Auto Alex' Kersten, Classic Obsession's Gary Mavers and many more besides, there were some exclusive industry insights available throughout the day.
Featuring talks such as 'How to get started in rallying' with the experts from HERO-ERA and 'Turning your passion for classics in to your career' to interviews with World Trial Champion Dougie Lampkin.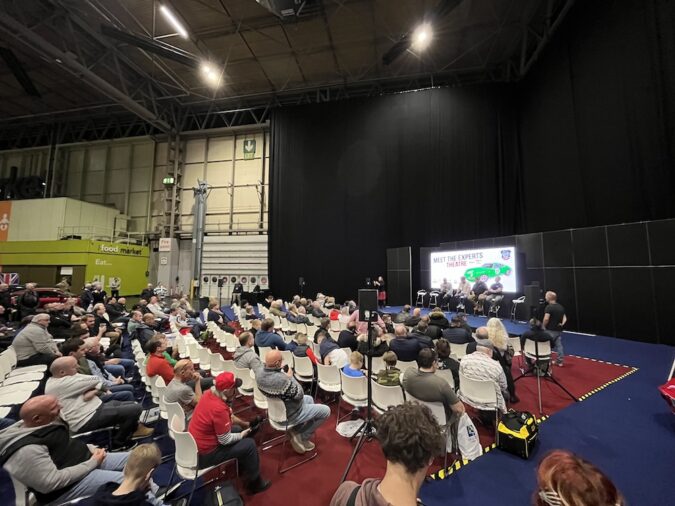 The new stage was a great way to be interactive with some of the stars of sports, television and YouTube and learn not only some tricks of the trade but the tales behind their stories and even ask some questions yourselves.
Vintage Vibes
The Meguiar's Club Showcase were also keeping tabs on the best on the very best in show. Matt Birtwhistle was the proud winner of the crystal trophy with his beautiful 1950's Jaguar XK120 Roadster OTS restoration, a stunning example of the pre-production prototype. The winner of the Lancaster Insurance Pride of Ownership was Tahmid Haque and his 1993 BMW 850CSi with sixteen-year-old twin brothers Liam and Ryan Rippard taking second place with their 1977 Leyland Mini and James Tetherton's 1982 Ford Fiesta XR2 coming in third.
The Classic Motor Show wasn't limited to cars though, with a healthy showing of motorbikes at the event. The Bike Pride of Ownership Competition was won by Blake Hemingway with his 1979 Yamaha XT500. Second place went to Pete Murray and his 1953 Moto Guzzi Falcone Turismo and third place saw Freddie Brown and his 1975 Kawasaki HI500 Mach 3.
Auction House Excitement
There were also auction houses on site making some of the best and most exclusive cars and motorcycles available to those both at the event and joining online with some fantastic options on display, including a James Bond replica Aston Martin with replica machine guns and rockets.
The show featured everything a classic motoring enthusiast could ever need. Alongside the vast offerings from the auction house were independent car dealers with a wide range available to buy across the weekend. With vehicles price tags ranging from £5000 to £50,000 and beyond, there was all manner of options available for every level of collector. There were some lovely examples available too, from the usual Ferrari classics to the last ever Jaguar XJR to be produced, many had been sold by the time the event packed up on Sunday evening.
Restoring The Classics
This wasn't just some classic car sales forecourt though, if you weren't in the car-buying mood there was still more than enough to keep you occupied. There were a wealth of car clubs on-site, covering all manner of manufacturers right down to the most obscure companies imaginable. Each stands proudly displaying some of their finest examples but with knowledgeable and enthusiastic club members on hand and ready to answer any questions regarding ownership, maintenance or joining the clubs.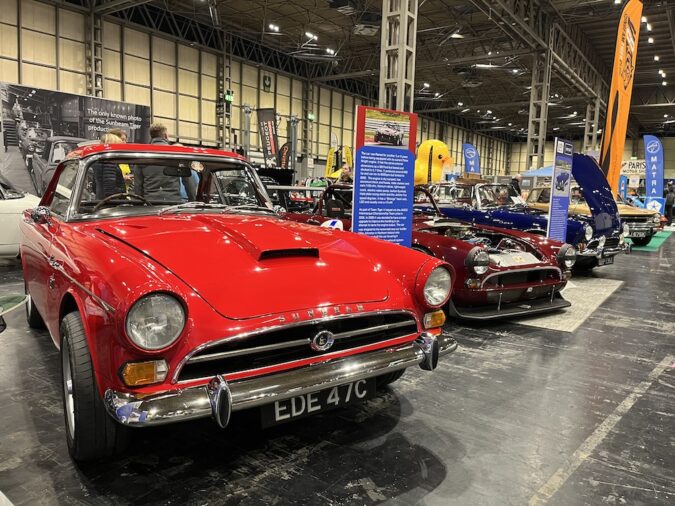 The car clubs can offer a great many things to their members and can be well worth joining. From social trips and holidays to help maintaining the vehicle, the knowledge and support provided can be extremely beneficial.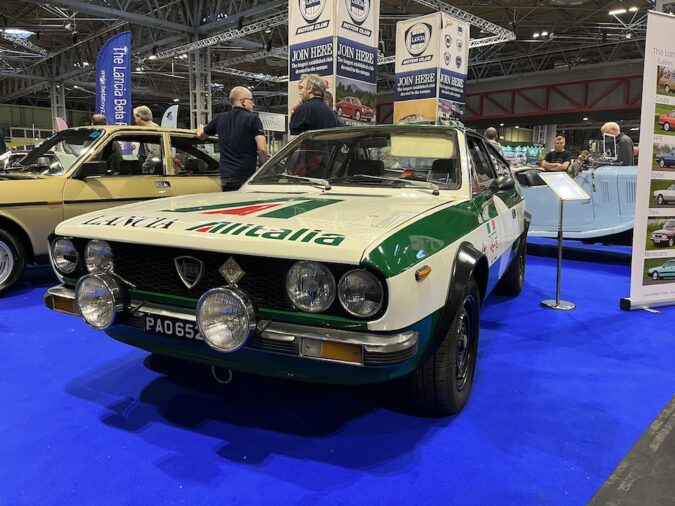 Market Stall Marvels
The show is also host to a number of manufacturers and private traders with a huge amount of parts and accessories available. From the market stall style sellers to some of the UK's largest independent parts distributors like Rimmer Bros, all ready to help find the parts that your local motor factor simply won't stock!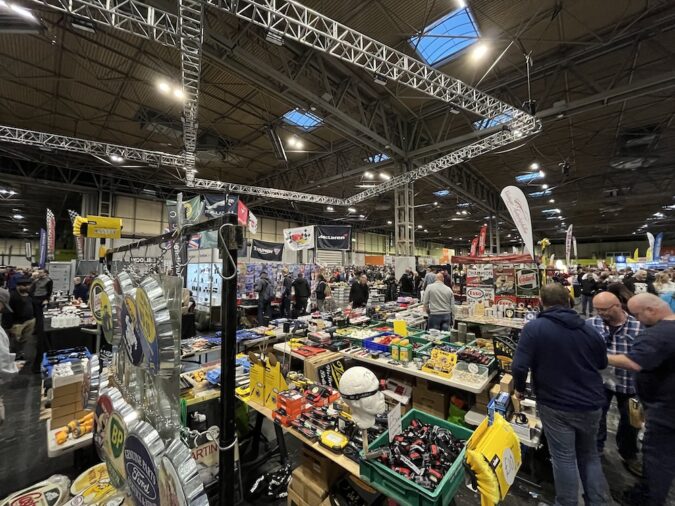 The Lancaster Insurance Classic Motor Show is a fantastic way to round out the year for classic motoring shows and really brings everything together under one roof. With such a massive variety of vehicles available to get up close and personal with, it brings the season to a close with a one-stop event to satisfy every motoring itch. At least until next season rolls around of course!