Ford have announced the next generation of their famous hot hatch, the Ford Fiesta ST. With its official public debut coming at this months Geneva Motor Show, this first look reveals some of the changes we're in for with this new model.
Three Cylinders Better Than Four?
One of the most notable changes on this incarnation of the Fiesta ST is the move to a three-cylinder engine design for the first time on a Ford Performance model, moving away from the four-cylinders on the previous ST. This new 1.5 litre EcoBoost engine builds upon the 1.0 litre version already found across the Ford range, offering up more power, boasting 197 bhp and is expected to do 0-62 mph in 6.7 seconds.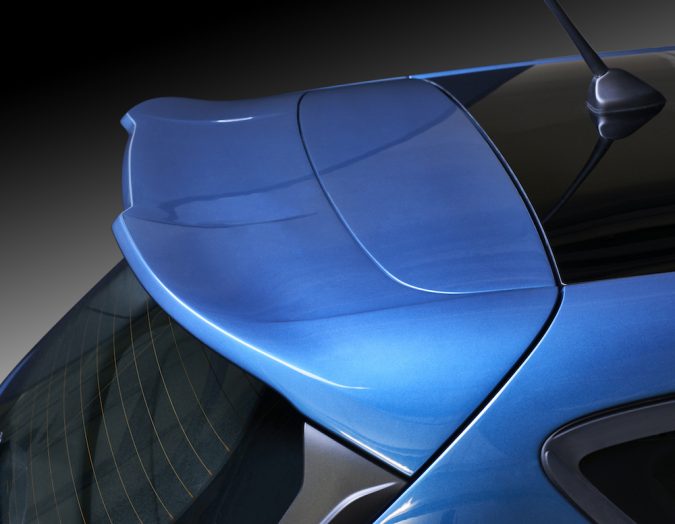 This EcoBoost engine will also use technology including turbocharging, high-pressure fuel injection and Twin-independent Variable Cam Timing to optimise performance and fuel efficiency. In combination with the port fuel injection and direct fuel injection technology also integrated into the engine the car should be more responsive but also have reduced CO2 emissions.
To further reduce the car's emissions it will also be the first three-cylinder engine to be fitted with cylinder deactivation, stopping fuel delivery and valve operation for one of the cylinders in conditions where full capacity is not needed. Ford claim that it can disengage or re-engage one cylinder "in 14 milliseconds – 20 times faster than the blink of an eye".
A Personalised Driving Experience
A first for an ST model, the 2018 model will be equipped with Selectable Drive Modes for greater versatility. In normal mode all of the car's technology is configured to deliver natural responsiveness, but flip it into sport mode and the engine mapping and throttle pedal response are sharpened, while the Electronic Sound Enhancement amplifies the already sporty sound from the exhaust. In Track mode, all vehicle dynamics features are tuned for the fastest possible lap times, traction control is disabled and ESC interventions are set to wide-slip mode for hard circuit driving.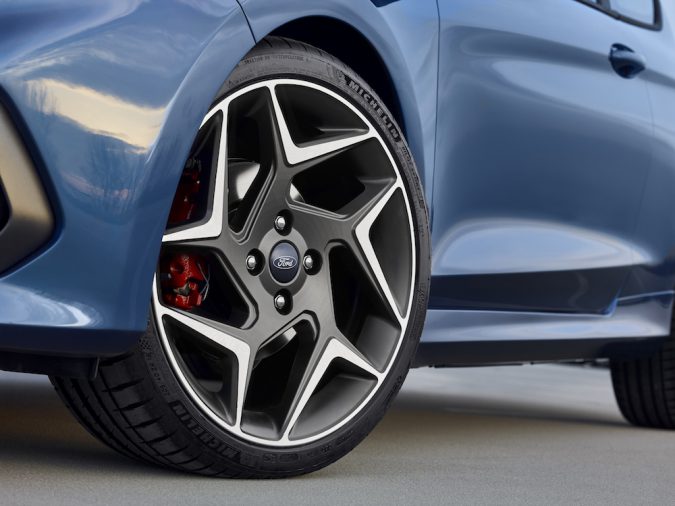 The personalisation continues with the far wider variety of design stylings to choose from than before. Customers will be able to choose from a range of trim options for the gear lever, steering wheel, door pulls and decorative dashboard spear, and select from distinctive styling packs. It will also be available in a new colour, Liquid Blue, and feature exclusive 18 inch alloy wheels.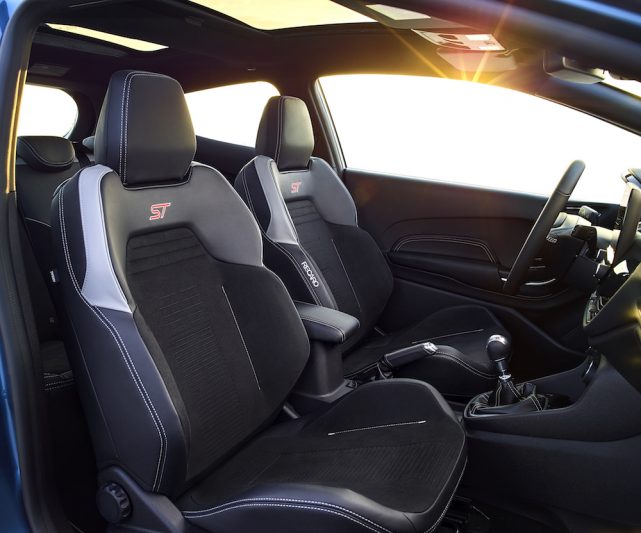 The Fiesta ST will be available in either a three- or five-door configuration, with prices sure to be announced soon. It does seem as though Ford have pulled out all the stops to ensure they stay on top against the other sporty hatchbacks on the market.