The 2016 DS Automobiles DS 3 Cabrio was revealed in January, 2016. The French company also makes great hot hatches with a cool design and great performance. You might be a fan of German, British or American cars, or even Asian cars, but you have to recognise that the 2016 DS Automobiles DS 3 Cabrio by Citroen is one model to look forward to in all aspects. I've found some things we ought to agree that we like about it. Those things are the way it looks, the 'floating' roof trim options, space for the occupants, the performance and the connectivity.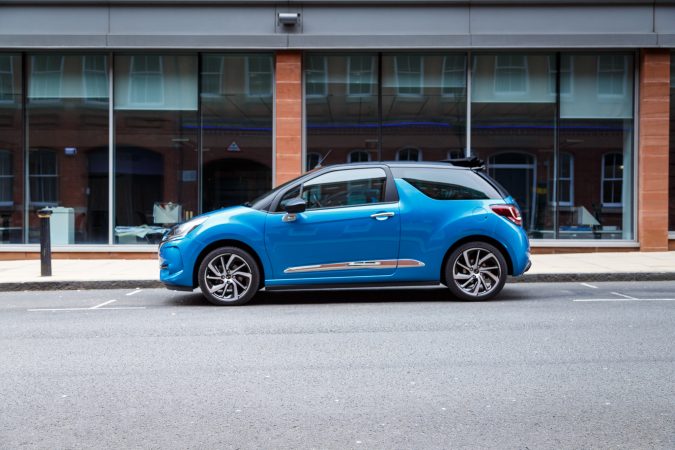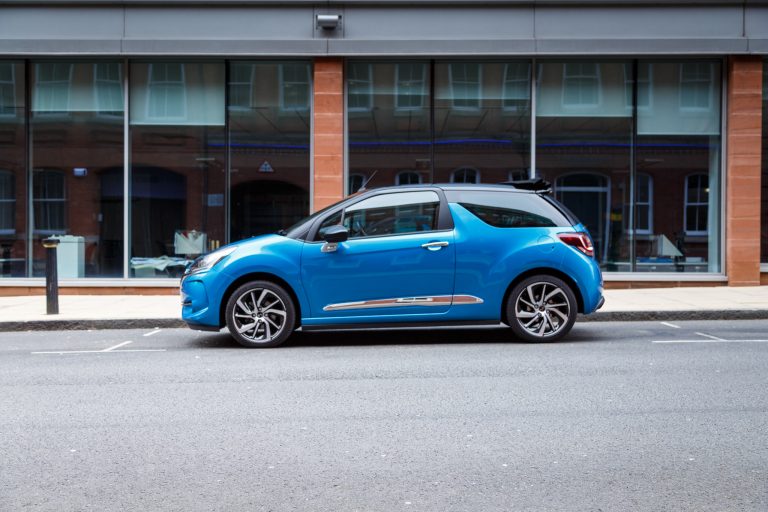 DS 3 Cabrio – Top Down
The version we tested is blue with a black roof that trims 1) halfway down, 2) until the rear window, and 3) all the way down over the boot. I like the big square and angular grille surrounded by the chrome with 'arrow lines' under both headlights invading the bonnet, and the fog lights. There's also a chrome bar on the back end with the DS logo and the double exhaust tips. The famous DS3's 'floating' roof fabric has 4 hue options and 78 roof/body combos you can choose from, that's great.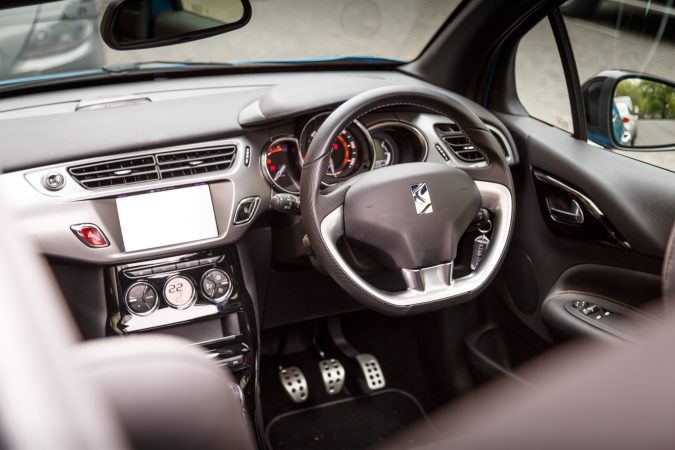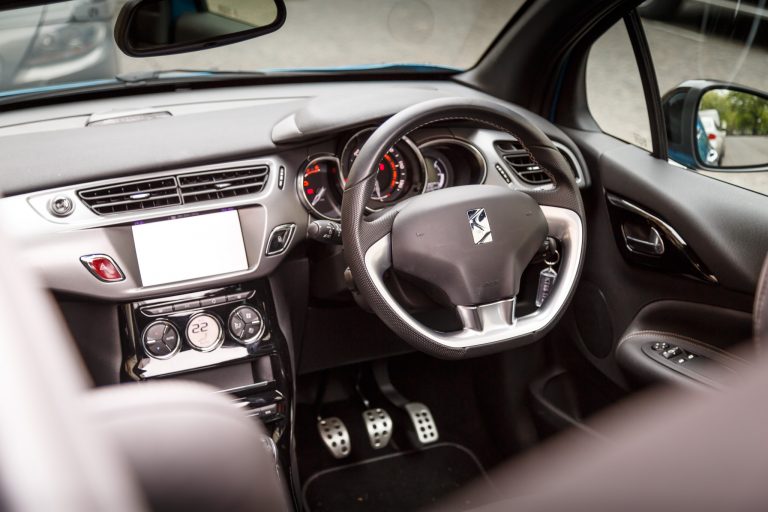 Quality on the Inside
The interior quality is great too. You can see good quality material in most parts of the gloss-black dash and central console. There is more space than the MINI's and its other competitors, there's plenty of leg room and rear head, which is impressive for a car in this category. The Smartphone connectivity is useful, plus the 7 inch touchscreen features Apple CarPlay and MirrorLink to connect your Android Smartphone. The voice control was upgraded to respond to new commands, you have 'hands-free' texting options and 'MyDS' app, which shows you the fuel economy or when you should do the next maintenance for the car all on your phone.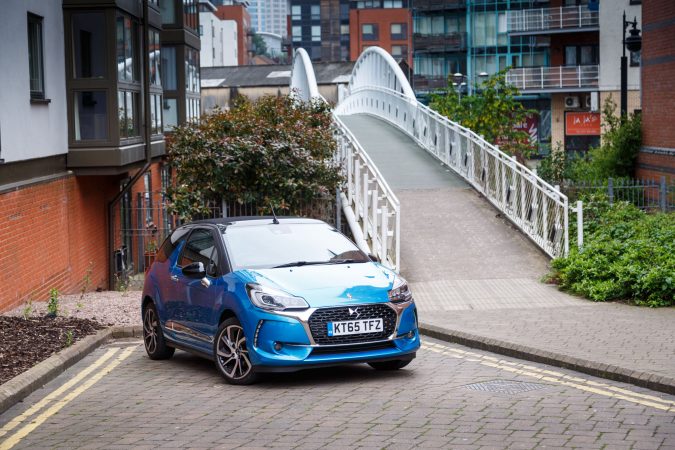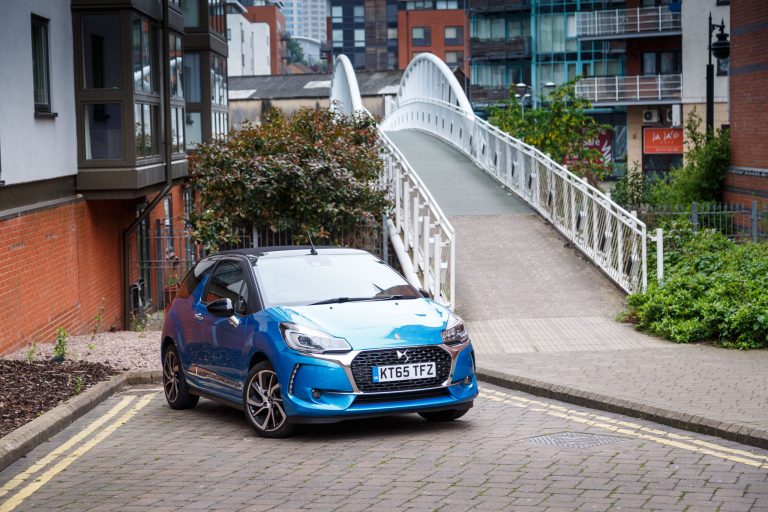 7 Types of Engines
The DS Automobiles DS 3 Cabrio have 7 types of engine available in United Kingdom. 2 diesels "BlueHDi" delivering 100 PS, 2 4-cylinders THP petrol, and 3 PureTech petrol 3-cylinders engines with 129 PS. But the best engine was released in April — the 1.6 THP engine with 207 PS and 299 Nm of torque, all managed by the 6-speed manual gear box, with Torsen limited-slip differential and shorter ratios. The suspension is 15 mm lower and has bigger disc brakes. The DS 3 cabrio is no sportscar, but you can have a lot of fun and comfort driving it.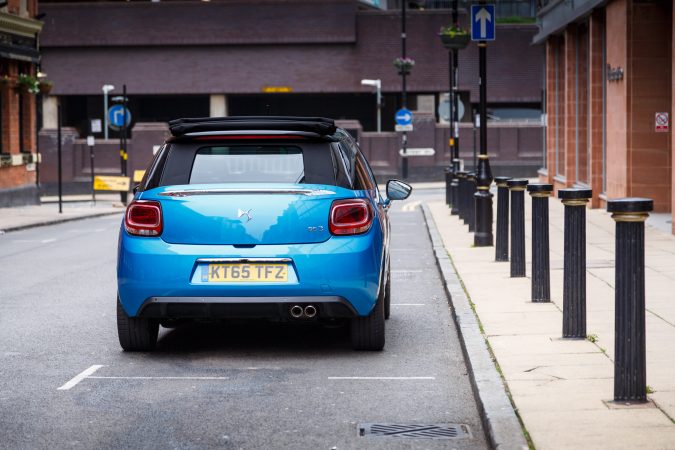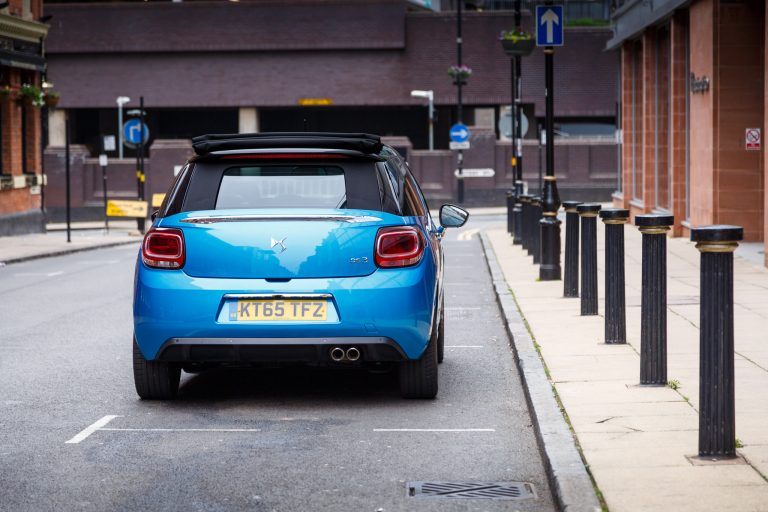 The DS 3 has 5 trims you choose, the entry-level price is available from under £14,000. The model we tested was the DS 3 Cabrio BlueHDi with the 1.6 litre turbocharged engine that produces 120 PS and 300 Nm, with the same 6-speed manual gearbox. The BlueHDi version goes from 0-60 in 8.9 seconds and reaches the top speed at 118 mph.