Yes, the electric Renault Twizy is whizzy – remember to charge it first otherwise you'll be waiting over three hours before hurrying off to the shops! Plug in and park. Keep it charged and get busy.
Twizy Two-Seater
Sick of giving people lifts? The Twizy offers one generous front driving seat to give you full driving pleasure. There is a rear seat but after being crammed in at the back for ten minutes, your passenger may decide to walk next time, especially after holding all of your shopping on the way back. The back seat folds – perfect for storage. But seriously, this is a practical and cosy two-seater.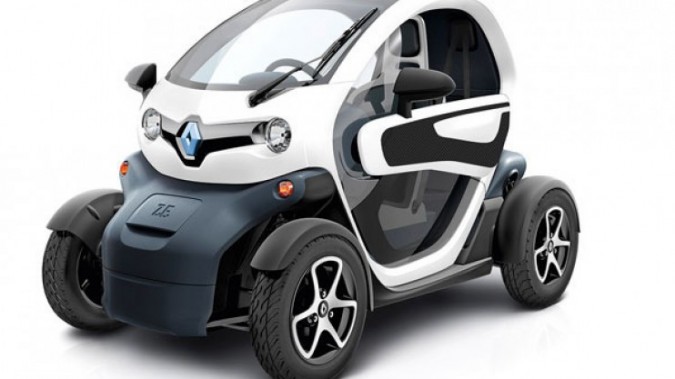 Aesthetically pleasing, I have seen many a Renault Twizy on the French Riviera. Passers-by gawping at these perfectly parked plug-ins, giving the Twizy the same amount of gawping time as a Lamborghini Aventador. It has that pin-up value, especially with the optional gull-wingscissor doors.
An ideal and accomplished modern-safe runabout with a tubular chassis and four disc brakes, the electric Renault Twizy is the future of keeping up with the Joneses. Boasting an on-board computer, energy recovery system, automatic gearbox and an econometer to calculate your eco-driving, it has that tech swagger.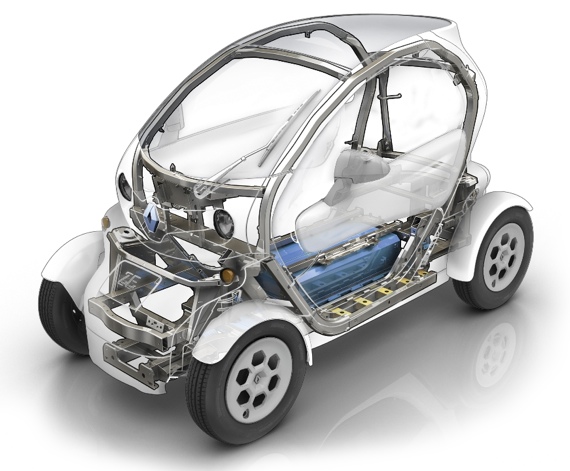 It really is a must-see. Superb for those short journeys – the battery can run the Twizy for 60 miles – so jump into the electric Renault Twizy and get busy.