Are you planning to move to another house and you are looking at the offerings out there and you want to learn the U-Haul truck rental prices? If that is the case, then you are at the right place because we are going to cover everything when it comes to U-Haul and its services.
Moving to another house is not a simple task. It requires a lot of energy as well as equipment to move these objects to a different home. And this for some people can be really stressful and inconvenient.
To be honest, not a lot of people are happy about moving. Because you are attached to a home when you spend a couple of years living there. Moving out is rather a painful thing to do. But it is what it is. Sometimes we have to move to something better. That's where U-Haul comes into play and with U-Haul, you can do all these things on your own. But more on that in a bit.
In this article, we are going to learn what is U-Haul rental. Then we are going to learn the types of trucks they are offering as well as the insurance they offer. We will explain the procedure of renting a truck from start to finish as well as the U-Haul truck rental prices. So, let's get into it.
What Are The U-Haul Truck Rental Prices?
U-Haul is a company that offers you to rent a truck for yourself and haul stuff with it. It's that simple. What is different with U-Haul is that you can get a truck and everything is done by yourself.
You don't have to pay extra for labor if you don't need it. Or pay for a driver to drive the truck. You are your own driver and handyman. You can pay whomever you want to help you out with the moving process.
So, if you are one of those guys that want to do everything by themselves. U-Haul is the perfect service for you. And not only for moving from place to place. U-Haul services can be used for basically everything. You can transfer everything you want from one place to another. As the name implies. You Haul stuff.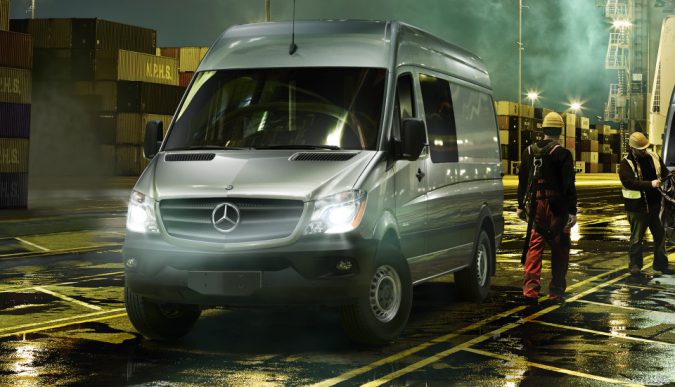 That's why they can get it so cheap. For only $19,95 you can haul stuff. That is the lowest that you could get. But later in the article, we are going to discuss the U-Haul truck rental prices in-depth and learn more about the ins and outs when it comes to renting a truck from U-Haul and how much you can be expected to pay because $19,95 sounds like too good to be true.
And it is that way, to be honest. But more on that later where we will discuss the U-Haul truck rental prices. Anyway, it is worth noting that U-Haul is a serious company and you can expect them to act that way.
They take their business pretty seriously, so when you rent a truck from them. They expect you to return the truck in the same condition. But more on that later.
What Types Of Rental Trucks Are U-Haul Offering?
U-Haul trucks come in all shapes and sizes. Depending on your needs and how you really need to haul. The bigger the truck, the more expensive the service is. Which is quite understandable.
That's why you need to plan in advance how large a truck you will need to get the job done with the least amount of money. Nobody likes to spend a ton of money unnecessarily and make a hole in their budget.
But what types of trucks U-Haul offers in their service? And what are the U-Haul truck rental prices?
In this chapter, we will list the types of trucks they are offering, and later we are going to see more about the U-Haul truck rental prices and how much you will have to pay to rent a truck.
For small jobs that are easy to get done a pickup truck or a van will do the job right (just make sure you're wary of factors like the Ford Econoline common problems). Then there are the bigger trucks that are available.
The smallest truck is a 10 ft truck that will be enough for you to move to one studio apartment. Then the next is a 15 ft truck that can take a one-bedroom apartment. Then the bigger option is a 17 ft truck that can take up to 2 bedrooms. And the biggest trucks are the 20 ft and 26 ft trucks that can take 2 and 3 bedrooms respectively.
When renting a truck like this make sure that you get a bigger truck that will for sure going to fit all of your cargo. Because if you get a smaller one and you don't fit everything in one go, you will have to pay twice. And you probably don't want that. But what about the trailers? That we are going to cover next.
What Types Of Rental Trailers U-Haul Are Offering?
In addition to the trucks that you can rent. You can also rent a trailer as well. If you have a big pickup truck that can haul heavy stuff, then you don't even need a truck. Renting a trailer is far cheaper in comparison to a truck.
Similar to the trucks, the trailers that you can rent on U-Haul come in all shapes and sizes. You can get a smaller one or a bigger one. You can also get a car dolly to tow a car. They also rent towing hitches if you don't have one on your truck.
Anything is possible with U-Haul. You just call them and they will make your wishes true. But what about the U-Haul truck rental prices? More on that in a bit, let's first see the types of trailers they offer.
The smallest cargo trailer is a 4' x 8'. Then there is a bigger one that is 5' x 8'. Then there are two bigger ones for those who need the extra towing capability. One of them is 5' x 10' and the biggest one is 6' x 12'.
Overall, they are well built and secured. Which means that nobody will be able to enter and steal your stuff. They also come cheaper as we mentioned.
In addition to this, there are also utility trailers. As well as vehicle trailers. But we will not get into detail with these. Since we are discussing the U-Haul truck rental prices and truck options.
Nevertheless, they are a great option for you, but you should first be aware of some things like insurance. For how long you can rent a truck, do you need extra equipment and labor? That's what we are going to cover next.
Does U-Haul Offer Rental Insurance?
Yes, they offer insurance. With U-Haul, you will not need extra insurance for your cargo. They got you covered. They offer you two insurance types when you are renting one of their trucks.
These two types are the Safemove and the Safemove Plus. Like everything else with the U-Haul renting, the more you drive, the more you pay for the insurance.
It is worth noting what their packages offer. And before we dive deeper, it doesn't offer damage during transport because of inappropriate packaging and possible thefts. That's up to you if you get to damage the products that you carry.
The Safemove covers damage waiver, as well as limited coverage for the cargo in case of an accident as well as the life coverage for the people that are inside of the truck.
The Safemove Plus offers the same stuff as the Safemove, plus a $1,000,000 liability coverage.
When it comes to pricing, the Safemove starts low as $14 and the Safemove Plus will cost you $48. Depending on which plan you choose. Overall, the insurance is not that expensive and will save you a ton of hassle if you get into an accident on the road. But what are the U-Haul truck rental prices? More on that in a bit.
Can You Rent A Truck For More Than A Day?
Yes, but if you want to get the local move rate you have to get it for 1 day only. This means that if you get a big truck, you will have to pay $40 extra per day. Also, the bigger the truck, the more you will have to pay.
When you want to haul stuff locally, you do not have to worry about getting an extra day. Since you probably would be done with the work in only one day of use.
Trailers and car dollies on the other hand are cheaper and come at $20 per day extra if you keep the trailer one more day.
Purchase U-Haul Equipment?
When renting a truck from U-Haul you can also purchase additional equipment. Let's say that you are packing your home and you plan to move to a different one. There are a ton of objects that are fragile and could break if you transfer them without a box.
So, U-Haul is offering different sizes of boxes that will make you sure that nothing is broken. Also, not to forget that this comes at a certain fee.
They offer a ton of options, a padlock, straps, packing tape, boxes of different sizes, hand dolly, furniture pads. Everything you need basically.
What is important are the boxes which come at $1 to $25 depending much on the size. Straps cost about $10. Stretch wrap will cost you $6.
What is also good though, is that you can rent some of the equipment for far less. For example, a hand dolly and a furniture dolly can be rented for a few bucks each. But what about the U-Haul truck rental prices? More on that in a bit after we cover these aspects.
Purchase U-Haul Labor?
When getting a service from U-Haul, you can also order some helpers that will come with you and move the haul for you. These guys are paid per hour. So, the more hours you book them, the bigger your bill would be.
It can get low as $300 if you transfer something across the street to up to $2,000 if you transfer something a few hours away. Depending much on what you want to haul and the hours involved in this work, that's how much you are going to be charged.
So, it's up to you to make a decision if you really need these helpers to give you a hand. If you think that you can pull it off, then you are good. If not, consider getting some of these guys that will be willing to give you a hand in loading and unloading. Labor is not cheap and everybody is valuing their time. So, this is a thing to be taken into consideration.
But what about the U-Haul truck rental prices? We'll get there, first let's discuss the gas prices since they are also another aspect of this deal.
How Do U-Haul Rental Truck Gas Fees Works?
Before we dive into the U-Haul truck rental prices. Let's first see how the gas fees work on their trucks. Gas is an important aspect that can make your final bill much bigger than you have previously anticipated.
If you don't want to pay U-Haul for the gas about $5.25 per gallon. The best would be to refill the truck on your way back to make the tank full again.
Let's say you take off with a full tank which is expected. When you come back you come with a quarter tank less fuel. In this case, you will be charged for the fuel that was spent during this trip.
Keep in mind that their trucks on average get 7 to 10 mpg. So, you can do the math. Just make sure that the tank is full when you take off and you return it full again. Then you will not have to pay extra fees for the fuel. But what about the U-Haul truck rental prices? Well, that's what we are going to cover next.
U-Haul Truck Rental Prices Breakdown
Now let's get to the point and make a price breakdown of what you can expect in paying for the U-Haul services. You are probably poised by the $19,95 sticker on their trucks. But this isn't the reality. Their prices start at that point. But soon after with all of their fees, the total cost reaches new heights. Let's see what expenses go into the final cost.
The first cost is the rental truck itself. Then you pay for the mileage that this truck does. After you will pay for the gas if you don't return the truck with a full tank and last are the environmental fee that is about $1 plus the taxes and insurance. All these things we mentioned make the total price of your U-Haul run.
There is important to note that truck prices vary by their size. The $19.95 price tag is only for the pickup trucks and the vans. If you want to go for a box-size truck, you will have to pay about $40. An extra day is $40 plus. The more days, the more fees you have to pay.
Then the mileage starts to kick in at $0.59, the more miles you drive the bigger the bill would be at the end. Overall, these are the charges that you are going to pay.
Long Trip Example
Now let's take an example if you get a long-distance move from Florida to New York let's say. If you get the 10' box truck for 1,360 miles from one place to another and 5 days period. You can expect to pay about $2,300 for this trip. This is normally without the fuel since you will have to fill the truck with fuel a few times.
This trip with the 17' box truck will cost you about $2,700 and if you go for the 26' truck, you are likely to pay more than $3,400 for the whole trip of 5 days. Pretty hefty price. That's why long trips across the country are not are one of the cheapest.
This service shines the most in local routes where you can get stuff from one part of town to another for $500 or less depending on how many miles you add and how many days you keep the truck. That's about everything you need to know about U-Haul truck rental prices.
How To Rent A Truck From U-Haul?
We have covered the U-Haul truck rental prices now let's see the ways you can rent one. There are two ways that you can rent a truck from U-Haul. There is the first way of going to their local office and renting a truck from them personally.
But we live in the 21st century with the internet and all that jazz. So, to make things simple, U-Haul allows you to order your truck rental online via their website or mobile app.
The way how to do it is pretty simple and very straightforward. Beginner-friendly also, it cannot be easier. We will write a small tutorial of the steps that are involved in this process for you to have a better picture of how to do it.
Step 1
The first step requires creating an account on their website. This will take you a few minutes, and if you plan to use U-Haul more often, it is a no-brainer to do. Create your account and get it approved.
Step 2 – Ordering Your U-Haul Rental Truck
The next step involves creating an order. Order the specific van or truck that you need for your purpose. When you do this step, you are making a reservation. Then you need to go in the app and press the pick up my truck. Then they will send you the number of the truck and specific location and after this, you have to find your truck and confirm in the app.
Step 3
The next thing is to inspect the truck and see if there is damage done to it. If there is damage then you need to take a picture and send it to them.
Step 4
Next is to take a selfie picture of you as well as your driving license. An operator will review your order. Once your order is approved and you pay, you will be able to pick up the key. The key is locked in front of their office in a special locker. They send you the code of the locker and you pick up the key.
Step 5
Before driving away you will have to confirm the fuel level and the odometer number with a picture. You basically take a picture of the dashboard and send this picture in your chat with U-Haul people. After this, the truck is ready and you are able to go.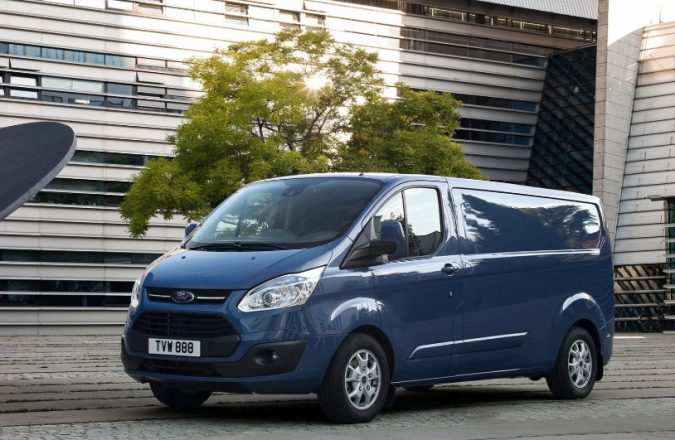 Step 6 – Returning The U-Haul Rental Truck
When returning the truck you also have to report. And also report the mileage as well as the fuel level. As we mentioned above, if you spend fuel and you don't refill, you will have to pay a $30 fee or more if you spent more on the truck.
In addition to this, you will also have to take pictures from the rear and the cabin of the truck. This is to confirm the cleanliness of the truck. If it's not clean, you will have to pay extra money if the truck is not in a clean condition.
Then you submit the information and pay if you spend some extra miles than planned and also if some other fees need paying. Then you drop off the key. That's it and you are good to go.
U-Haul Truck Rental: Need-to-Know Facts
U-Haul is a popular company for renting moving trucks.
U-Haul advertises prices starting at $19.95, but the actual cost can be higher due to additional fees and taxes.
Costs for renting U-Haul trucks are based on truck size and length of time rented.
U-Haul offers a range of truck sizes from pick-ups to 26-foot trucks.
Mileage fees for U-Haul trucks start at $0.59 per mile.
U-Haul offers insurance coverage for accidental damage to the truck and personal belongings.
U-Haul offers different rental options, including Truck Share 24/7, One Way Rentals, and Local In-Town Rentals.
U-Haul offers storage facilities, packing materials, trailers, and container rental services.
U-Haul requires a credit card for reserving a truck, but cash payment is accepted.
Other moving truck rental companies to consider include Home Depot Truck Rental, Budget Truck Rental, Enterprise Truck Rental, Ryder, and Penske.
Conclusion To U-Haul Truck Rental Prices
In this article, we have covered a lot when it comes to the U-Haul service. We learned what is their service and what does it represents. The U-Haul truck rental is one of the cheapest ways that you can use to rent a truck and then return it when you are done. Perfect for moving houses.
Then we have covered the aspects of the U-Haul like the truck options. As well as the fees that are included with this service. Then we covered the U-Haul truck rental prices and we gave our opinion on them. They are probably one of the cheapest if you are doing a short trip.
Lastly, we gave you a detailed guide on how you can order a truck from your mobile phone. All you need is mobile internet and a credit card to complete this process quickly and effectively.