If you are in the market for a pickup truck and a used one at that, you should find a way to get a reliable truck for the money you are about to spend. The reliability of a pickup truck is much more concerning than your average car. So, why do you need to find the most reliable used pickup trucks?
Finding a reliable vehicle is hard in any case, but it is especially true in the case of pickup trucks. Pickup trucks aren't your everyday sedan. They are the workhorses of the present. They are used for much more than cruising, so they take a lot of beating over time. Not to worry though, manufacturers know how a pickup is going to be used, so they make them durable to stand the abuse.
While all pickup trucks are supposed to be durable and reliable, not every pickup succeeds. Some pickups are much more reliable than others. If you are planning on buying a used pickup, you do know that it would have taken a beating from its past owner.
An advantage of buying a used pickup is the lower price. Not everyone can afford a brand new pickup. Even if you can afford a new pickup buying a used pickup is not a bad option. After all, pickups are made to last, so if you can pick up the most reliable used pickup trucks, life will be so much easier. This way you can save money on the purchase as well as save some on maintenance.
What Factors Affect The Reliability Of A Used Pickup Truck
The reliability of a vehicle is determined using a variety of data and frequency of problems about the vehicle and the model. The same process happens when determining the reliability of a pickup. While different organizations give different reliability ratings, the process is always similar.
The most common data collected during the study are the frequency of repair visits and complaints as well as the types of problems that vehicle owners experience. When giving a rating for a newer vehicle, the data from previous years are used to estimate and approximate the value for the reliability rating.
Reliability ratings alone cannot determine which vehicle is best for you. Knowing the details behind the problems will allow you to choose the best possible pickup that fits you. Some issues might be harder than others to fix, while there might be some issues that you can easily fix on your own.
Nonetheless, reliability ratings can give key insight into any model. There are tons of organizations these days that offer reliability ratings. Some of them are Consumer Reports, JD Power and Associates, Edmunds.com, and Kelley Blue Book. You can easily access them via the internet or there are even hard copies if you can find them.
What To Look For In A Used Pickup Truck
Buying a used car or pickup is not as easy as walking in and driving out a sparkling new ride. When purchasing a used item there are a lot of risks associated with it. Even if you buy it for a low price it could end up blowing a hole through your pocket in the long run.
Other than the reliability there are other things that you have to keep an eye out for as well. It doesn't matter how reliable the pickup you choose is, if you do not look out for these problems you can end up in a deep hole. Here are some pointers to keep an eye out for if you are buying a used pickup.
1. Know Why The Used Pickup Truck In Question Is Being Sold
If you are buying a used pickup from a dealership, you do not need to be concerned about this a lot. But if you are buying a pickup from a third party, then this is something that you need to worry about.
Inquire the owner about the reasons for selling the truck. If he is planning to get an upgrade or free up some space on the driveway, you do not have many red flags. But if he is selling to get rid of the troubles associated with the vehicle, then you could end up inheriting those problems. Before you invest in a new pickup make sure it is not a truck bed full of problems.
2. Maintainance Records To Show The Reliability Of Used Pickup Trucks
There is no limit to the life span of a vehicle. Just because it has 100,000 plus miles under the hood doesn't mean its life is coming to an end. There are also chances where your engine or any other main component could fail prematurely. How long a vehicle lasts depends solely on maintenance. A well-maintained pickup truck can last over 300,000 miles.
This is exactly why you should ask for maintenance records when purchasing a used pickup. If there are no maintenance and oil change records at all or sporadic records, take caution. If maintenance or routine oil changes were neglected in the past, engine problems could pop up at any time. A well-maintained vehicle will often always have maintenance records.
Another key information that you can get using maintenance records is the accident history. If the pickup was in a major accident a lot of components would have been replaced. Knowing if there ever was a collision and how extensive the damage was along with replaced parts can save you a lot of trouble down the road.
Finally, if you want to check how well the car has been maintained, the engine oil would be the place to visit. Often sellers replace oil before a sale so that it looks well maintained. But if the oil in the reservoir is empty or the oil is dirty, that is an indicator the pickup wasn't well cared for. If you come across this it is a potential red flag.
3. Body Damage In And Around A Used Pickup Truck
This is also another important aspect you have to keep in mind before purchasing a used pickup. Obviously, everyone takes a good look at the car before they buy it. When buying a used vehicle you should be extra vigilant.
Look for rust. Rust is never good for a pickup truck. With age you almost always encounter rust. If the previous owner didn't deal with it at the early stages, the problem will be much harder to fix. Look at doorframes and other parts for signs of structural rust. This is also another indicator of how well the pickup was maintained.
Dents can also tell a good story. If you see large dents in the body, it could mean the car was in an accident. Ask about the incident from the owner. Find out the degree of damage and decide that point.
4. Mileage Done For That Used Pickup Truck
You don't necessarily need a pickup with lower mileage as long as it is well maintained. After all when the mileage increases the price will reduce. Know how long the truck you are going to buy lasts on average. If the pickup has exceeded that mileage it is best to avoid buying that truck.
The mileage you want to have in the truck you buy also depends on what you expect to do with it. If you are looking for a daily driver then you should look for a truck with lower mileage. But if you are looking to use it occasionally a higher mileage should be fine.
Ultimately, mileage doesn't necessarily ruin the vehicle. If it is well cared for and well maintained, mileage is just a number.
The Most Reliable Used Pickup Trucks
Now that we have cleared what else to look before buying a used pickup truck, now we can get to what are the most reliable used pickup trucks. it doesn't matter how good and reliable a pickup truck is considered to be, it doesn't satisfy you in any way mentioned earlier, it is not worth it.
Let us get straight to the most reliable used pickup trucks.
1. 2012 Chevy Silverado
2012 Chevrolet Silverado excels in comfort, handling, and performance. This is one of the best pickup trucks that you can buy. It comes with a variety of optional V8 engines with plenty of power. The standard V6 engine that the pickup comes with is more than capable of offering you an awesome daily driver.
When equipped properly, the Silverado can tow up to 10,700 pounds. The only thing to complain about the Silverado is the interior design. Reliability ratings for this pickup are always on the top across all the rating systems.
2. 2013 Toyota Tacoma
The early years of the Toyota Tacoma were certainly its best. The 2013 Tacoma was one of its best days. It was considered the best compact truck money can buy, back in 2013. The quality coupled with the spaciousness of the cabin attracted a lot of buyers. The fuel economy of the Toyota Tacoma should also be mentioned. It is one of the best in its class.
The standard Tacoma came with a 4 cylinder engine along with a 5-speed automatic transmission. The optional V6 engine was capable of towing up to 6500 pounds. Here is the icing on the cake. The Tacoma can easily last more than 200,000 miles. 300,000 miles was not out of the ordinary either.
3. 2015 Nissan Frontier
This is again another top-scoring car when it comes to reliability ratings. The Frontier has earned several accolades throughout the past decade for outstanding reliability. The 2015 Frontier was one of the best to come out of the last decade. The offroad capabilities of this truck are outstanding.
It comes with a 4 cylinder engine but can be upgraded to a V6. With the V6 you can tow up to 6500 pounds. The sleek design also offers a lot of customization options. This is one of the reasons this truck is highly sought after.
4. 2012 Chevrolet Avalanche
If you are looking for a power-packed pickup that you can carry an entire squad with, you need 5-seater Chevrolet Avalanche. Though production stopped in 2013, the Chevrolet Avalanche was one of the best pickups produced.
This truck is equipped with a powerful V8 engine and can tow up to 8100 pounds. For the power, it packs the Avalanche has surprisingly good fuel economy.
If you are planning to buy an Avalanche, you must know which years to avoid. The older years of the truck's production were not up to par. It is best to avoid the earlier years of this pickup. 2011 and 2012 models of this truck were much better, so if you are in the market for a Chevrolet Avalanche, buy one from the final years of production.
5. 2012 Honda Ridgeline
Few owners ever regret buying the Honda Ridgeline as it always satisfies the customer. Throughout the last few years, this pickup has ranked among the top few in reliability. The Ridgeline offers innovative cargo features, impeccable handling, and a spacious cabin.
It comes standard with a strong V6 engine, four-wheel drive, and an automatic transmission. It has a 5000-pound towing capacity which is slightly lower than most of its competitors. Other than the lower tower capacity, there is not much to complain about this ride.
6. 2013 Ram 1500
The Ram 1500 has not earned a ton of respect for its reliability, but some models are much better than the rest. If you can find the exact model year of the Ram it is certainly worth the price. The best years for the Ram were 2013 and 2017. Both the models have really good reliability. But if you are buying a Ram make sure to avoid 2014 and 2015 models.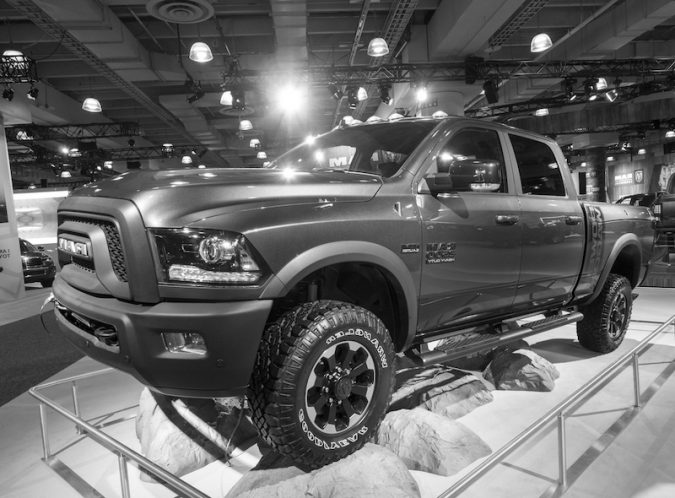 The Ram came with a V6 engine where a V8 option was also available. The V6 engine earned a reputation for its surprisingly good acceleration and fuel economy.
7. Toyota Tundra
When you talk about reliability and pickups, you cannot exclude the Toyota Tundra from the conversation. When it comes to reliability the Tundra is to be listed in a class of its own. With the Tundra there is no specific year that is said to be the best. Ever since 2007, it has been consistent with its reliability.
The Tundra comes with a V8 and a 6-speed automatic transmission. One of the best in the class when considering power. It can tow up to 10,200 pounds on its trailer.
The Tundra and Tacoma are both made by Toyota. Both these trucks are well ranked when it comes to reliability. The key would be the size. The Tundra is much bigger than the Tacoma. If you are looking for a workhorse and plan to lift of load with your pickup then the Tundra would be the way to go. The Tacoma is generally a better choice for off-roading because it is smaller and more maneuverable.
8. Dodge Dakota
Dodge Dakota is a reliable pickup that is also very cheap compared to many other pickups. This was manufactured from 2004 to 2011. It was considered midsize pickup which means you have some extra legroom rather than a compact pickup.
Even though the truck is really old, it still has the power to play with the newer trucks. The base V6 can generate up to 210hp and the V8 can generate 290hp. If you are looking for a cheap and reliable truck this is a good choice even if it is old. One of the best years for the Dodge Dakota is 2008, so if you are planning to buy one try to hunt down that model.
9. 2008 Ford F150
If you are looking for a full-sized truck with room and capability and if you are on a tight budget, then the F150 is one of the best options available for you. The cabin is also comfortable, as is the ride. The handling is also commendable on the F150. Safety was not ignored when the pickup was produced either.
It comes with a standard V6 capable of producing 200hp. The optional 300hp V8 was also available. For a full-sized pickup, the performance aspect is quite low. Other than the underwhelming engine, this is a great pickup.
10. Ford Ranger
After a long break, the Ford Ranger is once again being produced. But the Ford Ranger was in production from 2006 to 2012. This is one of the best pickups if you are on a tight budget. You can pick a Ford Ranger for less than $10,000. This classic compact American pickup can tackle any challenge.
The engine options for this were the 143hp 4-cylinder and the 207-horsepower V6. Considering that you can get one for less than $10,000 makes this one of the best trucks money can buy.
These are the top 10 most reliable used pickup trucks. Buying a used vehicle is much harder than buying a new vehicle. There are a lot of possible threats when you buy a used pickup. One of the ways to reduce threats associated with buying a used pickup is to pick the most reliable pickup and best model year of it.
The 10 pickups above are the most reliable used pickup trucks. It is set to fill a large price range. Ultimately, these are just the tip of the iceberg when it comes to the most reliable pickups. There are many more reliable pickup trucks like the GMC Canyon, Ford F250, Mitsubishi Raider, GMC Sierra, and many more. Make sure to do adequate research about the pickup truck before you buy along with the problems associated with that model year.
Should You Buy A New Or Used Pickup Truck
Buying a new or used pickup has its ups and downs. Making a decision between the two is hard. If you are struggling to decide between the two let us try to weigh the pros and cons of buying a new or used pickup.
1. What You Get Out Of A New Rather Than Used New Pickup Truck
There are certainly a lot of benefits if you buy a new pickup over a used one. Most notably you get a truck with lower mileage and the latest features. These include an advanced safety system. When you buy a new pickup, you know exactly what you are getting. Maintainance is not something you need to dig into. And if you have can choose what trim, color, or any other added feature you want.
The primary drawback if you purchase a new pickup is the value depreciation. As soon as you hit the road the value will sink. Within just a few years it will lose a lot of its value. Another issue is fitting the budget. If you try to squeeze a low-quality truck into your budget just so you can get a brand new truck you might end up regretting it.
2. What You Get From Buying A Reliable Used Pickup Truck
An interesting fact, the market for used pickup trucks is 3 times larger than the market for new pickup trucks. This means there are a lot of people out there who are looking to buy used pickups and you are not alone. This is because often buying a used truck is worth the price you pay.
One of the best ways to buy a used pickup is to hunt for a recently manufactured pickup. The value drastically drops after about 3 or 4 years since it was made. If you can time your purchase, you can drive a good bargain for a pickup with relatively low miles under the hood.
Other than the fact that buying a used pickup is cheap there aren't any other positives to talk about. But when you are buying a used truck you are stepping into a world of unknown. You do not know what problems you are going to face.
Reliable Used Pickup Trucks: Facts You Need to Know
RepairPal reliability ratings are based on the cost, frequency, and severity of unscheduled repairs and maintenance on select 2006-2020 vehicles.
The Toyota Tundra, built in Texas, can tow an estimated 10,200 lbs when properly equipped, and the CrewMax cab has 42.3 inches of legroom, with a 5.5-foot cargo bed out back.
The 2017-2018 Ram 1500 has an interior with wood trim and heated and cooled leather seating. It also has an 8.4-inch screen with satellite navigation, Bluetooth connectivity, and Apple CarPlay and Android Auto integration.
The Nissan Titan has massive under-seat cargo bins, innovative locking bed storage, and a 390-hp 5.6L engine backed by a seven-speed transmission.
The Honda Ridgeline has excellent street manners, multi-link suspension, and agile steering, and the 2018 model delivers an EPA-estimated 26 mpg on the highway.
The Chevrolet Colorado has a range of available options and delivers an EPA-estimated 26 mpg highway. The 2019 model has an available 2.8L Duramax turbodiesel making 369 lb-ft of torque.
The Chevrolet Silverado 1500 LD is the previous-generation Silverado and has only one configuration: a double cab with the standard 6.6-foot bed. Under the hood is a stout 5.3L V8 engine making 355 hp.
The 2016-2019 Nissan Frontier has unique storage options, powerful sound systems, and the extreme off-road-ready Pro-4X trim.
The GMC Canyon is a cousin of the Chevy Colorado and has a range of powerful engine options, including a torquey 2.8L diesel engine on 2019 models.
The Toyota Tacoma has six trim levels, drivetrain options, and an EPA-estimated 23 mpg highway on 2016-2019 models. It also has an estimated towing capacity of 6,400 lbs on 2016-2019 models when properly equipped.
Conclusion – Most Reliable Used Pickup Trucks
Buying a used truck is certainly a much better option if you are looking to make the most out of your money. But it has its risks. As long as you follow the checklist mentioned earlier, you can reduce the chances of you running into trouble.
Another way to reduce the risks associated with buying a used pickup is picking the best truck. The trucks that were discussed earlier were just a few highly reliable pickups. As long as you pick a reliable pickup, buying a used truck will not prove to be much of an issue. The best way to make sure you do not run into a lot of trouble is to do research, and assess how the pickup was maintained by its previous owner.