UK Motorsport continues to thrill the enthusiastic supporters as the compressed 2020 season hits the home stretch. With many of the series concluding their campaigns throughout October, this is an exciting month where champions are crowned, careers are formed and the stone is set for 2021.
British GT
With just two rounds remaining in 2020, the Intelligent Money British GT season heads to Snetterton where the possibility lies for both the GT3 and GT4 championships to be claimed. However, this will require an utterly dominant weekend due to the sheer competitiveness of the current grid.
GT3 has seen 6 different winners in as many races with Donington winners Sam De Haan and Patrick Kujala heading the points table heading into the Snetterton doubleheader. With two sprint races on offer, if the Ram Racing duo can stretch their lead to 38 points by the end of Race 2, they will be claimed the 2020 British GT Champions.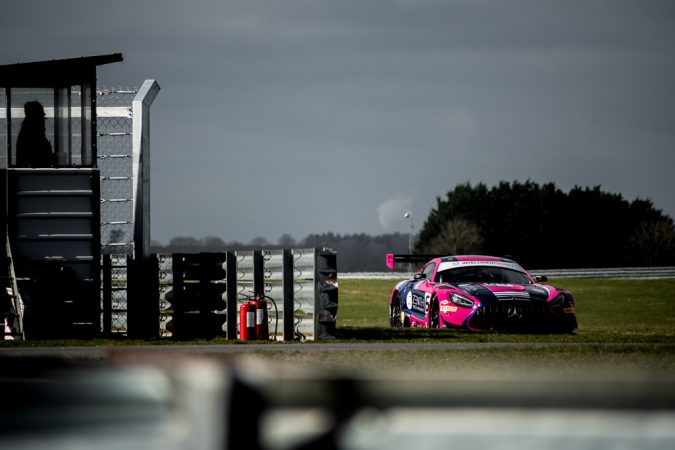 One driver never to count out at the Norfolk circuit is Barwell's Phil Keen. Having won five of the last eight races there (including a double victory in 2019), he is a formidable force and one not to be counted out.
Meanwhile, in GT4, the top four teams are separated by just 2.5 points. Connor O'Brien and Patrick Kibble lead the way despite being tied on points with teammates Jamie Caroline and Daniel Vaughan. The latter duo stands the best chance of leapfrogging into first due to not having to serve any pitstop success penalties.
Just 1.5 points further back is the Academy Motorsport Mustang of Matt Cowley. Joined for the final two events by Will Moore (who drove for the team at the media day in March), the Mustang has outscored all the GT4 runners since the season opener at Oulton Park so is the one to watch heading into Snetterton.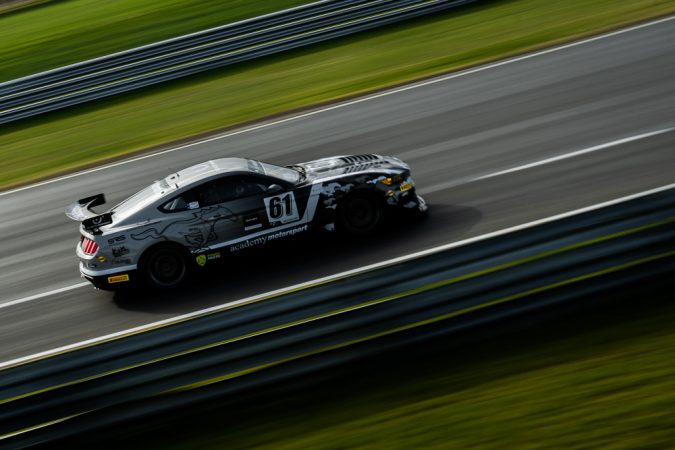 Mia Flewitt and Euan Hankey will wrap up the Pro-Am crown by virtue of being the only competitors in the class in GT4. Despite this, they still managed to take an overall victory at Oulton Park at the beginning of the season.
BRDC British F3
The BRDC British Formula Three championship joins the British GT this weekend at Snetterton. Kush Maini from India will be looking to extend his championship lead after having taken a superb victory two weekends ago at Donington.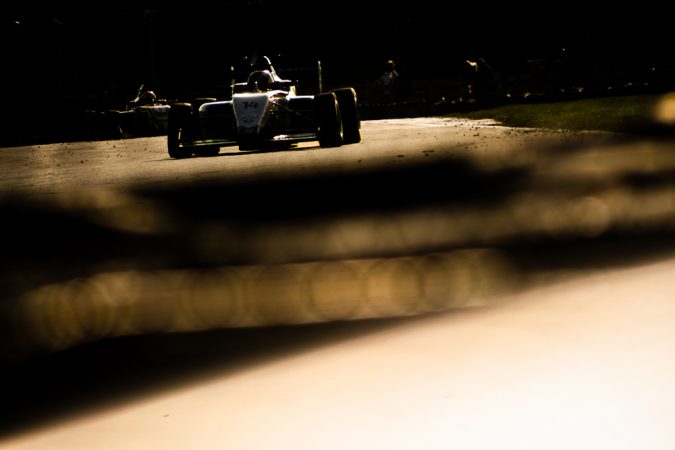 Chasing close behind is American driver Kaylen Frederick. Having had a poor showing out at Brands Hatch, he is keen to make up for any lost ground. This was especially evident in Race 1 at Donington where he took a commanding win. With 35 points for a win and only a 54 point deficit, the championship is still wide open with 10 races remaining.
Also in contention are previous race winners Louis Foster and Ulysse De Pauw who are separated by just 4 points with 10 races now remaining.
BTCC
Unique circumstances may have prevented spectators at any BTCC meeting in 2020, but this not stopped the trio of main protagonists from putting on a show.
2019's top two, Colin Turkington and Dan Cammish, have been joined by the Infiniti Q50 of Ashley Sutton who embarks on his first season driving the Japanese machinery.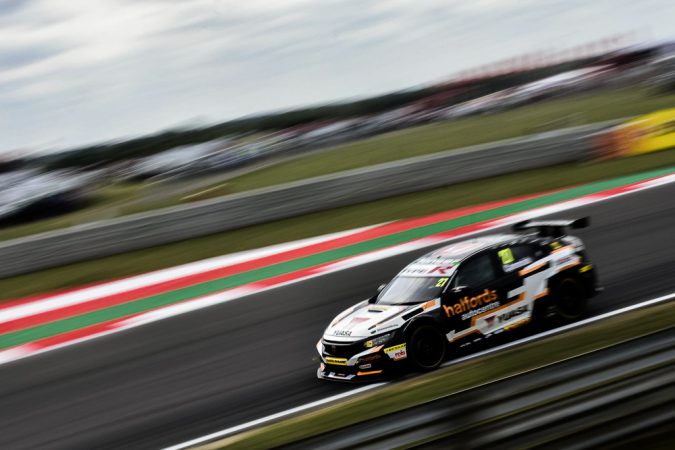 Sutton is no stranger to rear-wheel-drive machinery having originally competed in British Formula Ford before making the shock switch to Touring Cars with MG in 2016, winning the title a year later in a RWD Subaru Levorg.
Sutton currently leads the standings by just 4 points from Turkington with Cammish a further 13 behind. With three rounds and 9 races remaining, the title is all to play for as the shortened season heads into its closing stages.
However, it's Cammish and Turkington who carry the momentum heading into Croft having had one win apiece at the previous round at Silverstone. Sutton though managed to regain his pace which mysteriously vanished at Donington as he looks to relight his fire.
After Croft, the series heads to Snetterton before closing the year in traditional fashion at Brands Hatch on the full GP circuit.
GT Cup
Another series in which I have been following closely is the GT Cup series. With the unique scoring system allowing for any driver to win, the title battle is hotting up as the series enters it's final two rounds.
Following on from Donington Park two weeks ago, Simon Orange and Josh Jackson currently head the points charge after a double victory. Taking over from early championship leaders Ben Clayden and Sam Randon in their Porsche Carrera Cup Car.
The Porsche duo themselves only 5.5 points ahead of JMH's John Ruston and Steve Whitehouse who are looking to become the first successive champions in GT Cup history.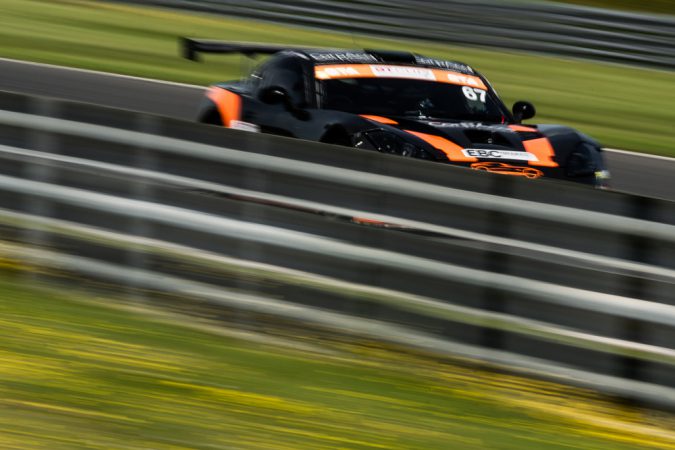 The circus moves onto the Brands Hatch GP Circuit in a week's time ready for the penultimate round of the season. Graham Tilley will be looking to make up for lost ground in his Nissan GTR GT3 after a dominant performance there in 2019 when he teamed up with BMW young Driver and former British GT4 Champion, Will Tregurtha.
Whilst unlikely they will catch John Seale and Marcus Clutton, their nearest GT3 rivals, they still have a mathematical chance, providing the car holds up after a string of reliability issues.
F3 Cup
Often featured alongside the GT Cup series is F3 Cup. A great way for youngsters to get started in ex-Formula 3 machinery on a smaller stage without the pressure of being in the British GT paddock in the aforementioned BRDC British F3 series.
Stefano Leaney currently leads the way after a string of dominant performances, making up for his Race 1 mishap at Snetterton where he botched an overtake on 2nd placed Alex Fores. His pace was not lacking having set a lap time just 3 seconds slower than the all-time Snetterton lap record set by the ex-F1 driver and current IMSA champion, Felipe Nasr in 2011.
Leaney has also won every race since the Snetterton opener proving that he is a force to be reckoned with.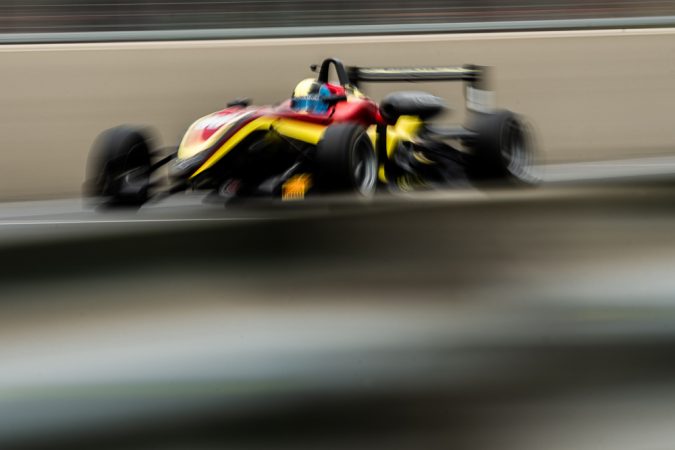 Fores meanwhile has maintained a consistent performance to remain just 8 points behind Leaney. The Chris Dittman driver having also made his debut in the BRDC British F3 Championship at Donington and immediately proving competitive amongst a field of drivers with far greater experience of the different cars used. He will continue this voyage at Snetterton this coming weekend.
The F3 Cup series concludes at Donington Park on the 25th of October featuring alongside the GT Cup season finale.