VAG Tuner Live started life in 2015 at Donington Park and has proved successful with Vee-Dubbers up and down the country. Motor Verso was invited along to check the event out.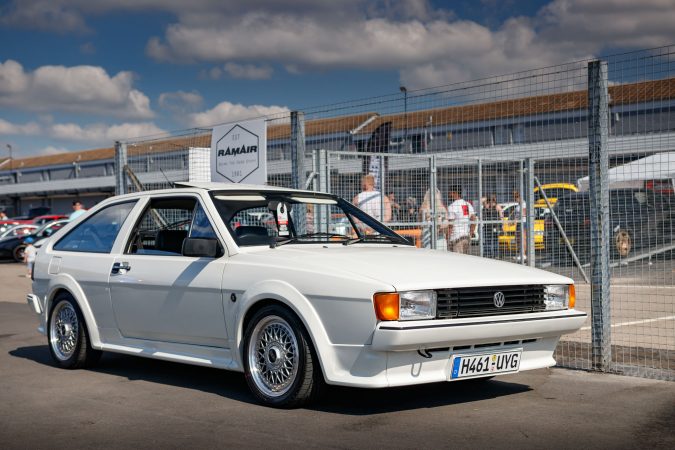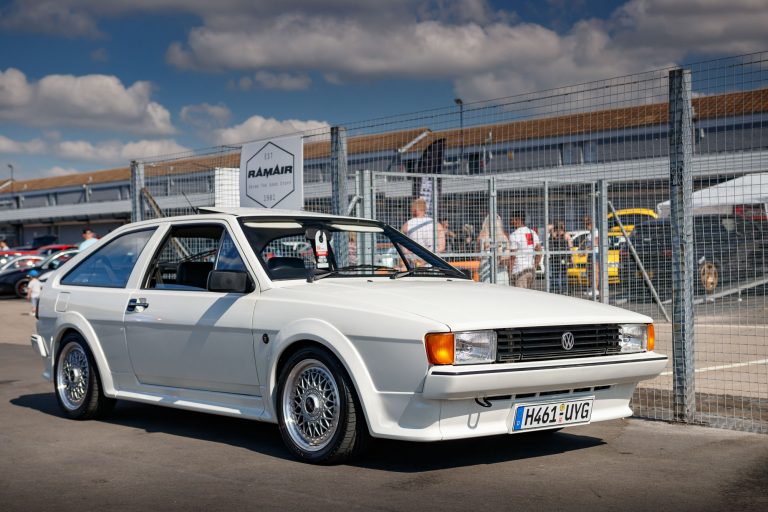 VAG Tuner Live 2018
I think the best way to describe VAG Tuner Live is as an event held by tuners, for tuners. Then both these groups put their cars to the test around Donington Park's race track.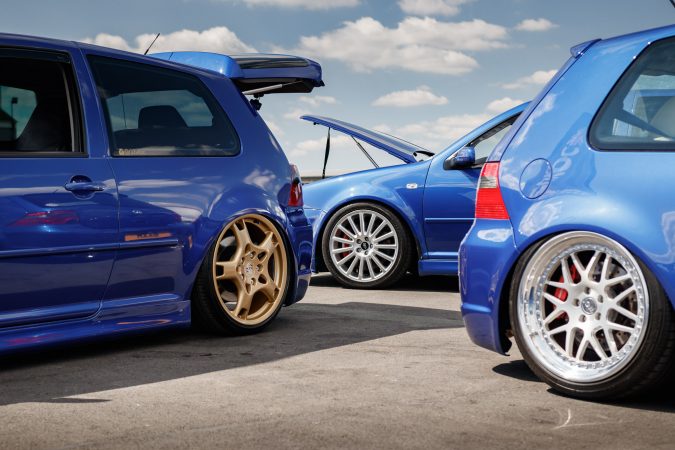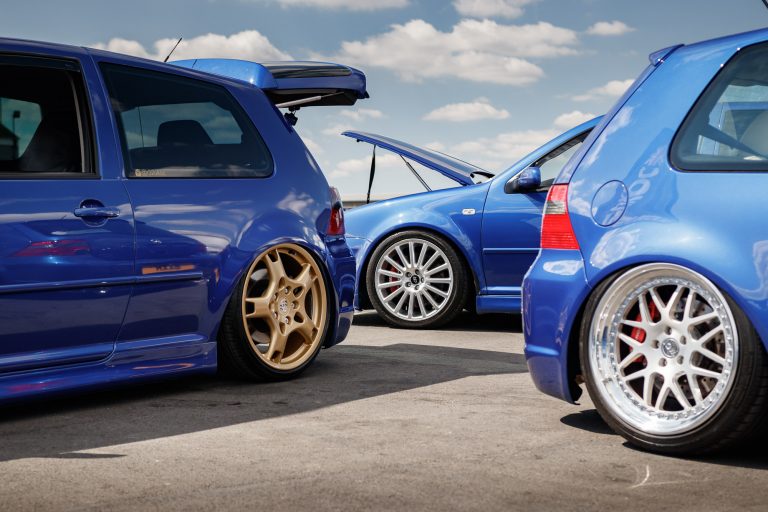 With your wristband on, you've made it through the entrance to Donington, so expect to be greeted with club stands as far as the eye can see.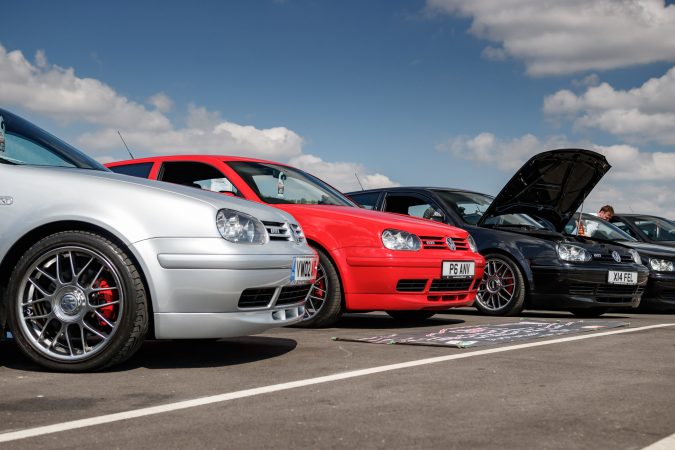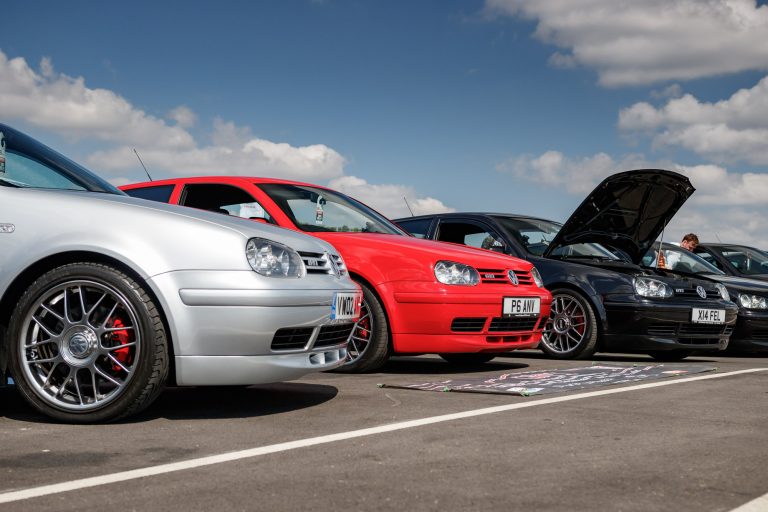 Innumerable car clubs from all over the country had travelled to Donnington for the show. There was a huge range of old, new, slammed, track ready and OEM dubs, and then some.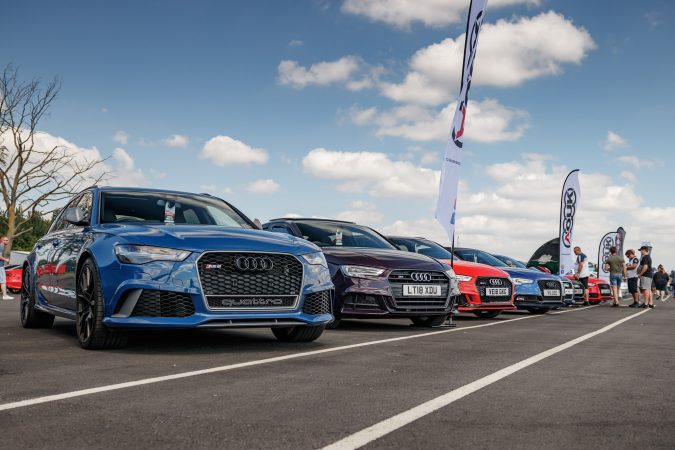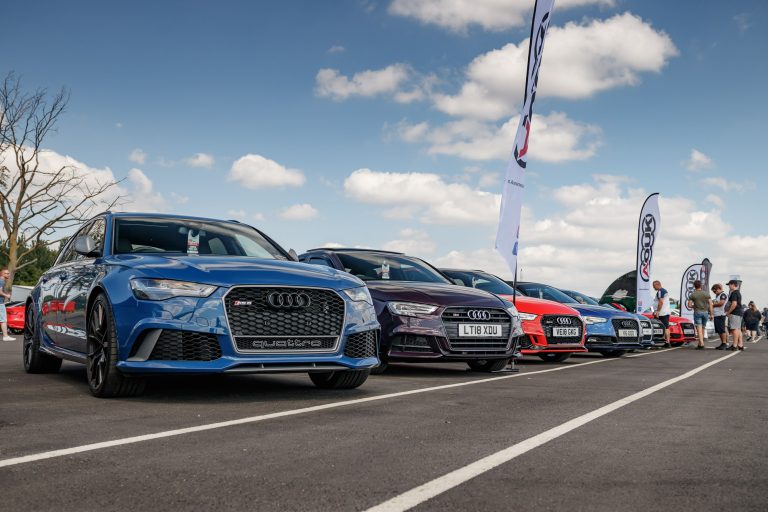 Rolling Road – Hi-Tech Performance Tests
To check how powerful the attendants' vehicles were, Hi-Tech performance brought over their rolling road from Northampton and carried out dyno runs all day.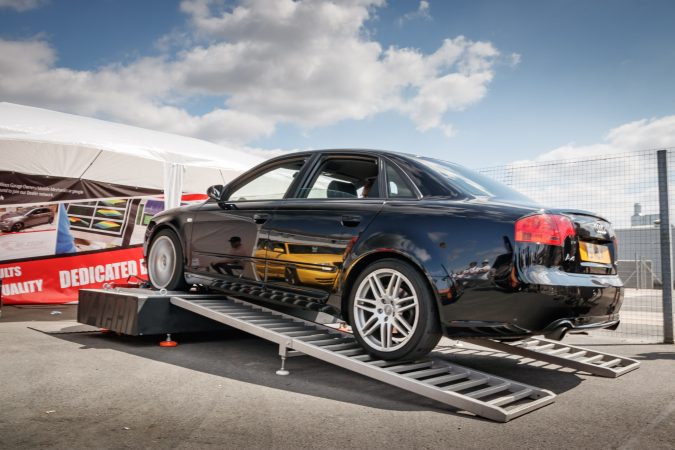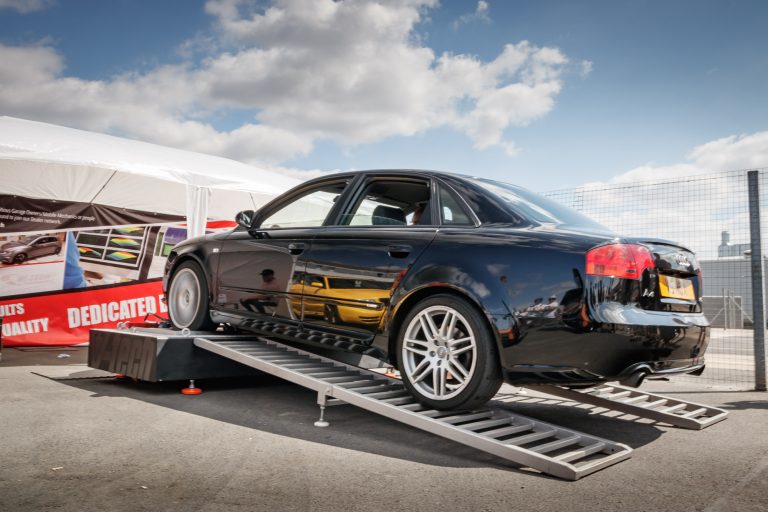 Exhibitor Area
Drawn by the sound of screaming TFSI engines and DSG pops, visitors make their way past the club stands and through to the exhibitor area. Here you'll find sponsored vehicles exhibited by all the big tuners in the dub scene.  There are lots of products on display to help you spend your hard-earned cash.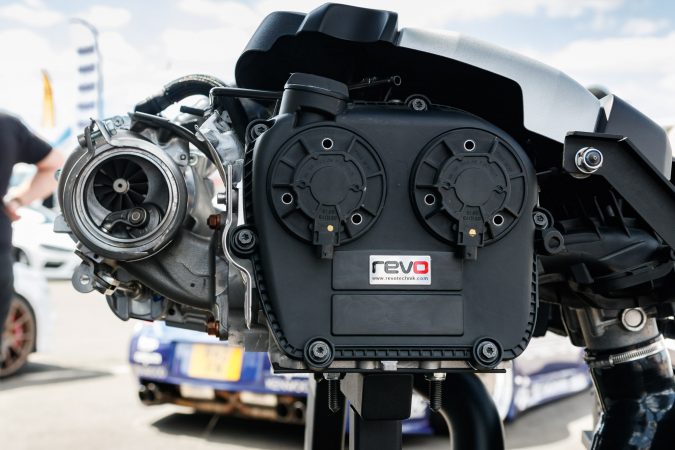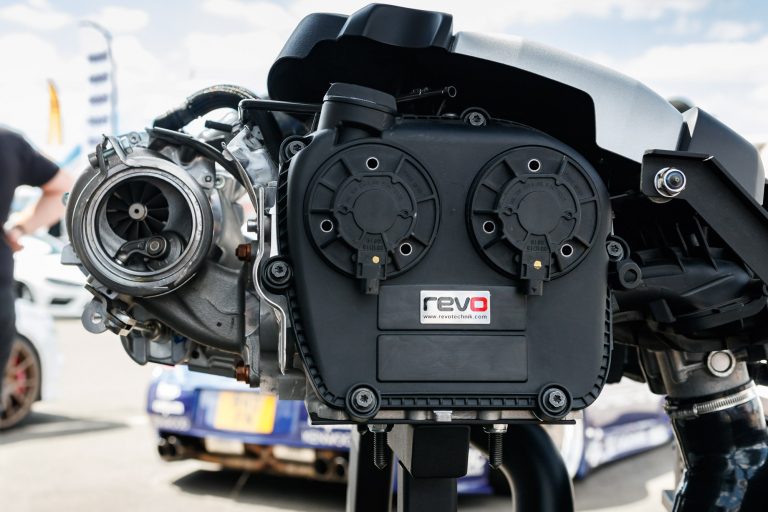 As with a lot of shows I've attended detailing products were available from a handful of exhibitors. Always handy, especially if you're a two bucket method kind of person like me.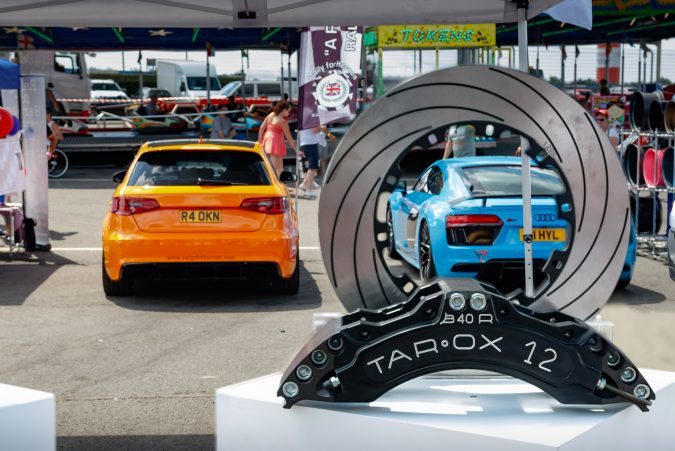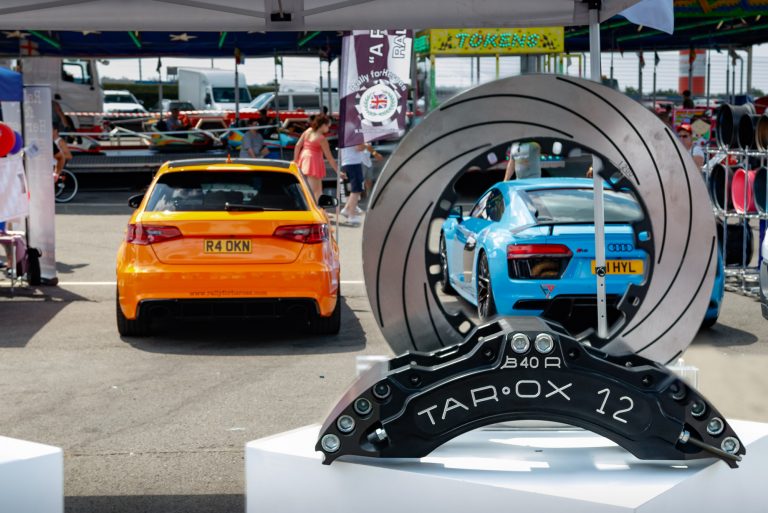 VAG Tuner Live differs from other events as younger visitors are not left out as you'll find bumper cars behind the exhibitor stands. So, if you or your kids fancy a break from looking at all the cars, this is the place to be! Although you might find this difficult when Revo has Reflex Auto Designs slant nose 997 on their stand!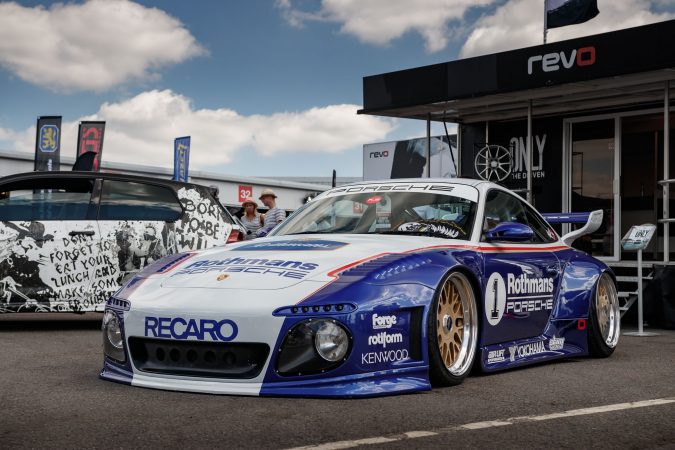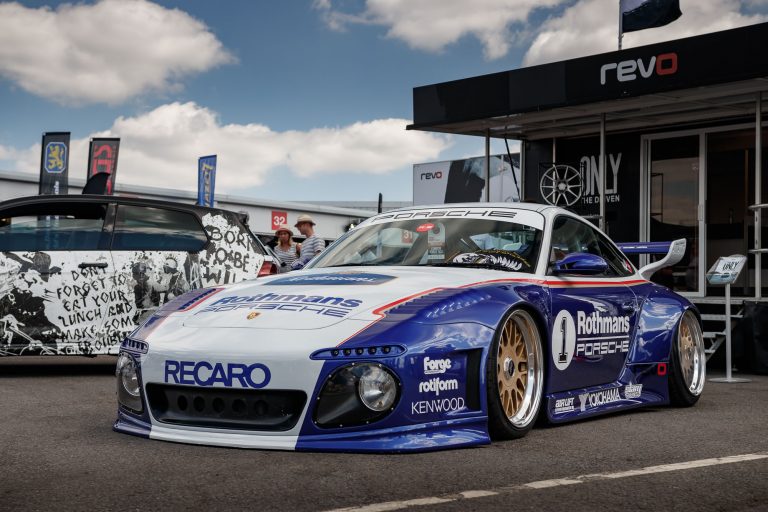 Donington Pit Lane Visit
Lift your jaw off the floor and make your way through the paddocks into the pit lane. Here you'll find all the previously mentioned cars in the pit or out on track.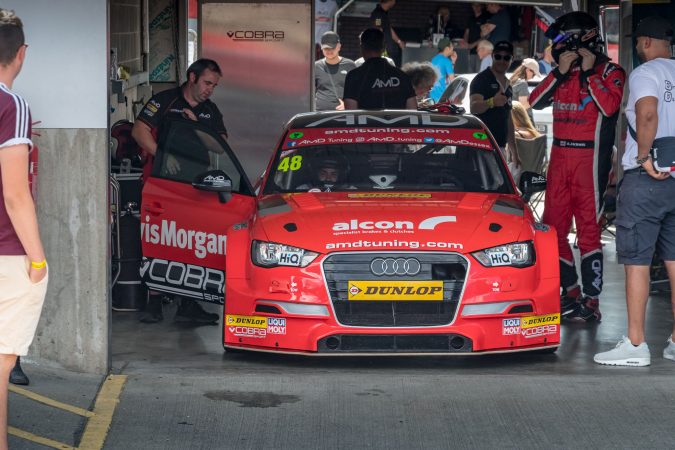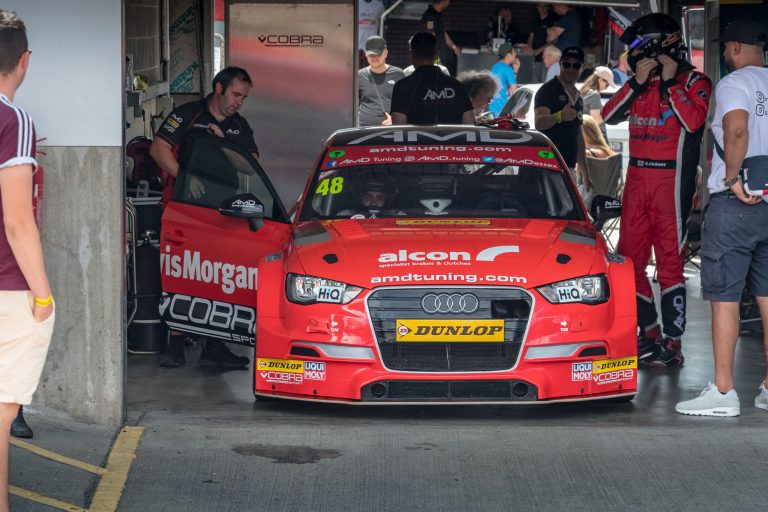 The pit lane is open to all and you can get as close as the pit wall to watch the race action. Seating areas are also open, if you prefer to watch the race in comfort.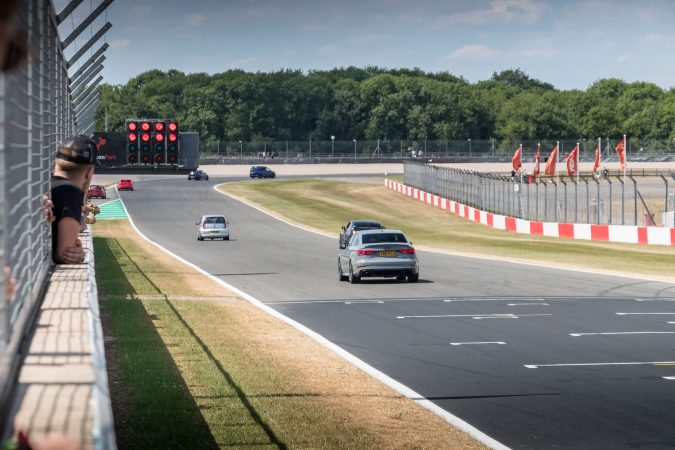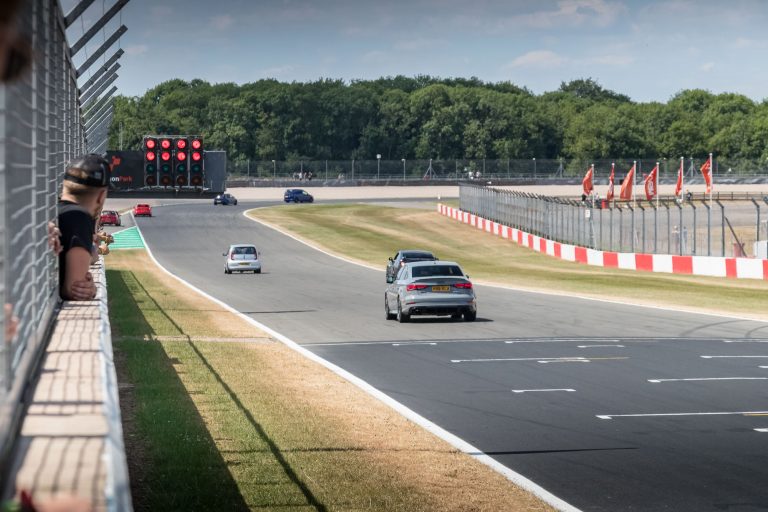 Track Sessions
Where VAG Tuner Live differs from most shows is the ability to take your own car out on track. There are 90 minutes slots and 120-minute slots, which are £60 and £75 respectively. The sessions run from the start of the event until the end, so you're guaranteed to see or partake in some track action during your day.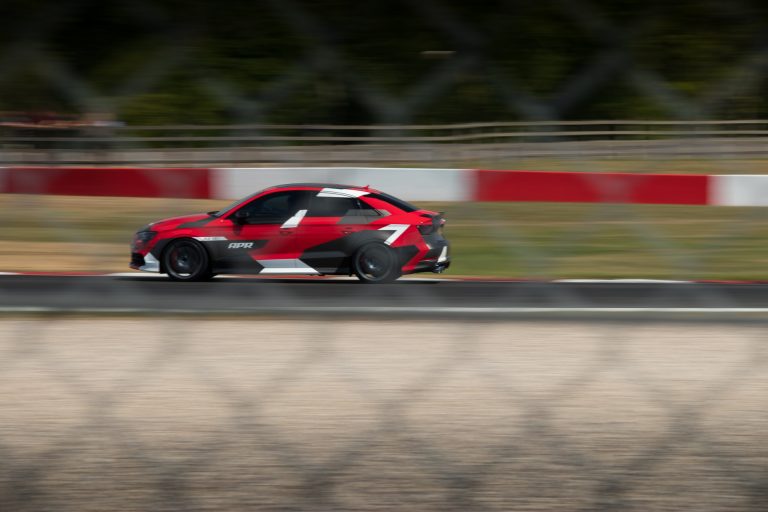 One-Off Passenger Rides
In between the sessions, you'll find a mass of vehicles within the pit lane and paddock area. Keep an eye out for your ideal car, as passenger rides are available.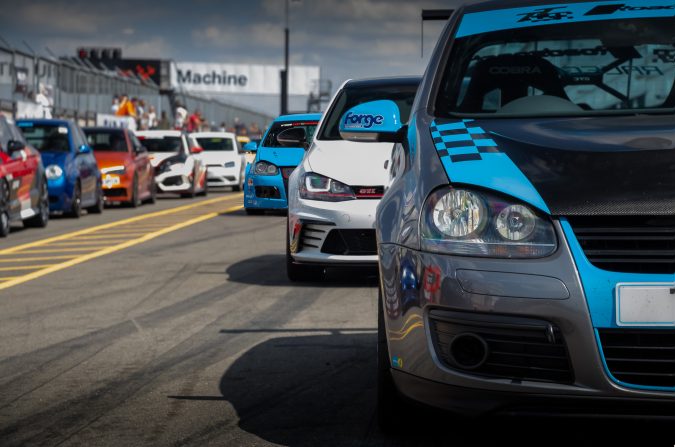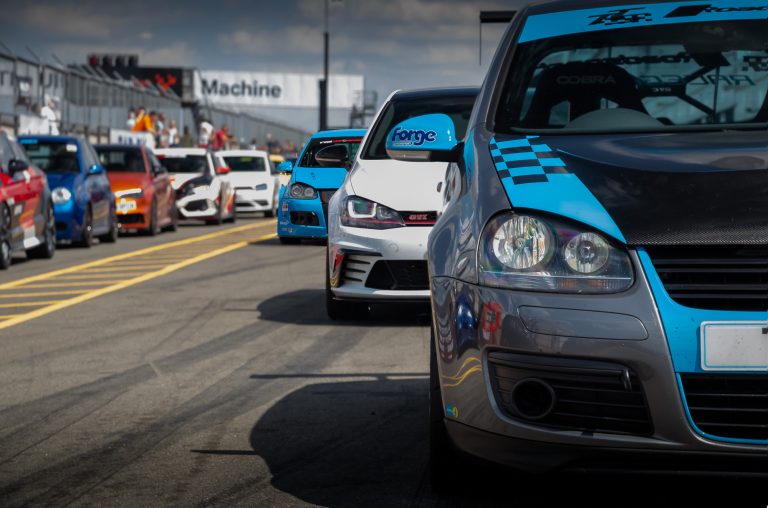 There is a wide variety of vehicles to choose from, such as track prepared diesel hatchbacks from Darkside Developments to tuned Audi R8s from MRC Tuning.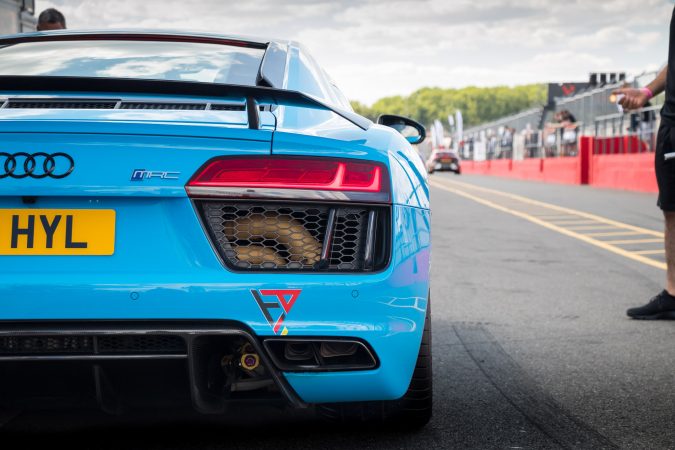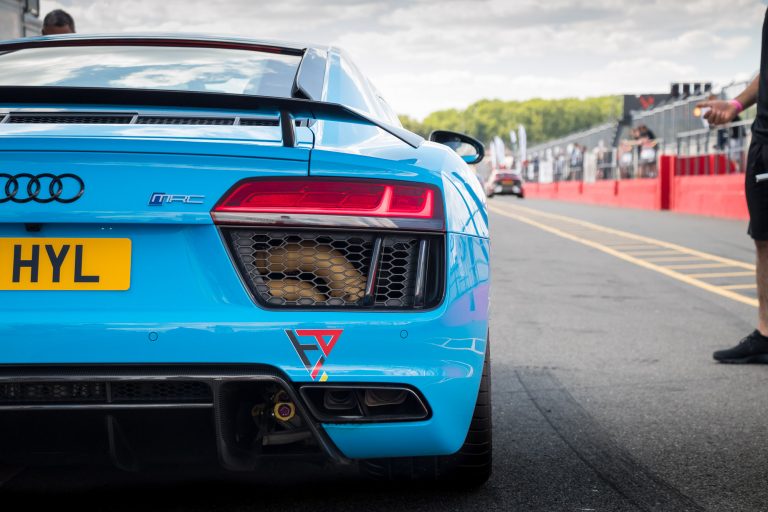 Passenger rides are free, but you're required to sign a track disclaimer before going on track. Once you have your passenger ride wristband and a rented helmet (or your own), you can choose from the cars within the paddocks. Whilst you're not limited to how many cars you can use, please bear in mind that other visitors may be seeking passenger rides too.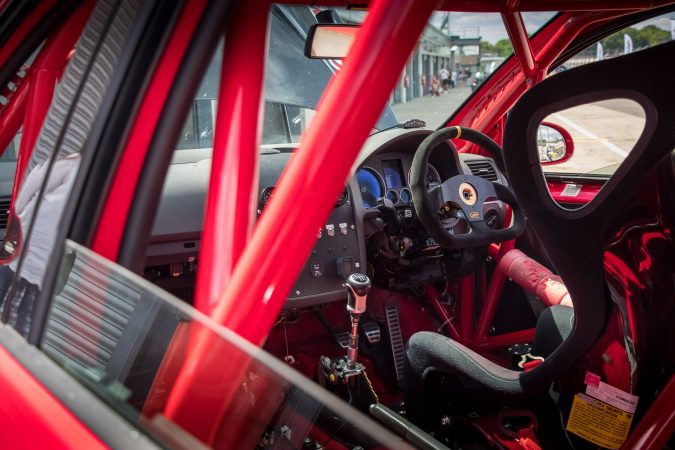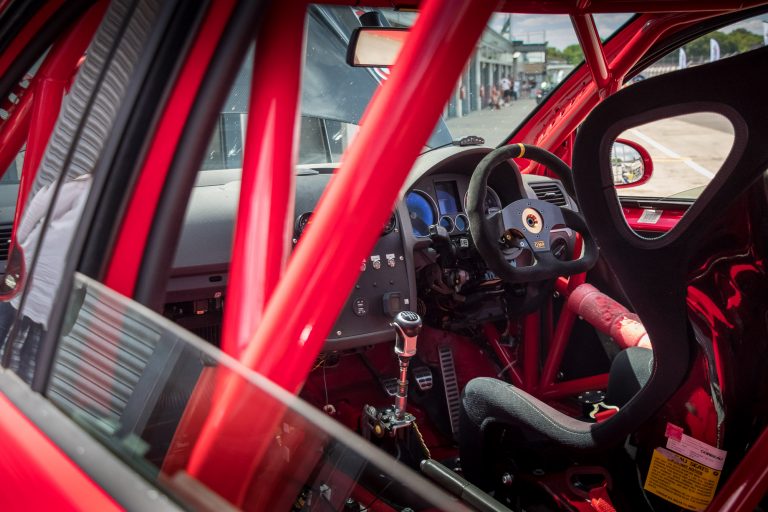 993 Porsche Carrera Passenger Ride
During the day, I spotted a 993 Porsche Carrera amongst the other cars out on track. It stuck out like a sore thumb because of its glorious flat-six noise and GT2 wing. I was very keen to have a ride in it.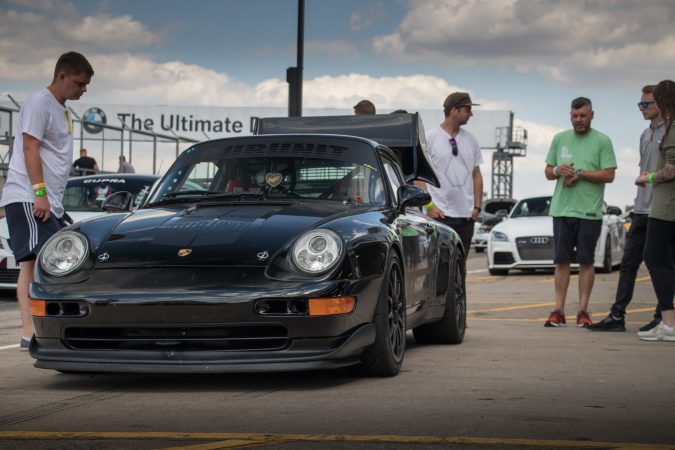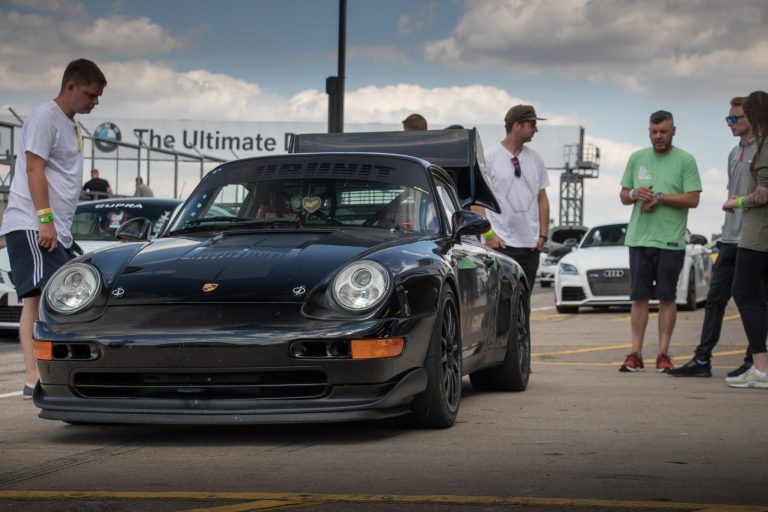 Cue Matt Roberts, owner of Dubunit, and his Nankang Tyre sponsored track prepared Porsche 993. Full cage, bucket seats, lightweight Team dynamic wheels wrapped in Nankang semi-slick AR-1s, and an RS front lip were some of the obvious modifications.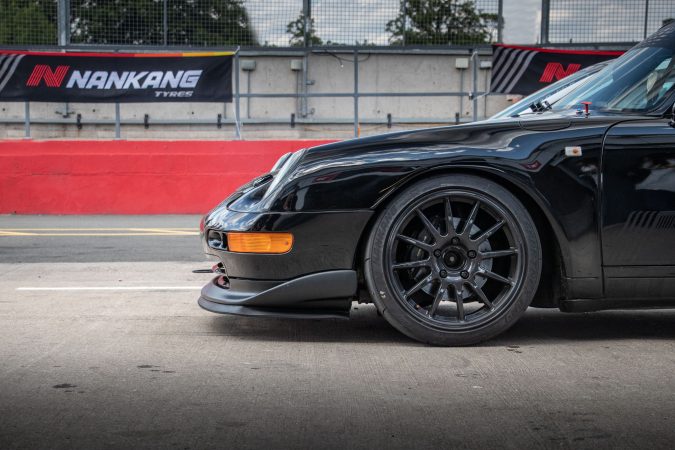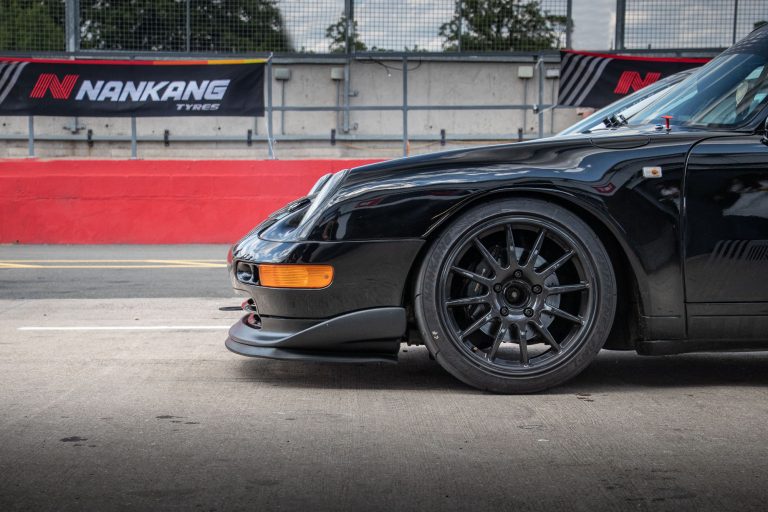 A brief chat with Matt unearthed some of the less visible improvements. The car is equipped with an ECU from a Carrera Cup which helps to provide around 280hp and the entire rear suspension set-up has been rose jointed. Not your usual 993, then.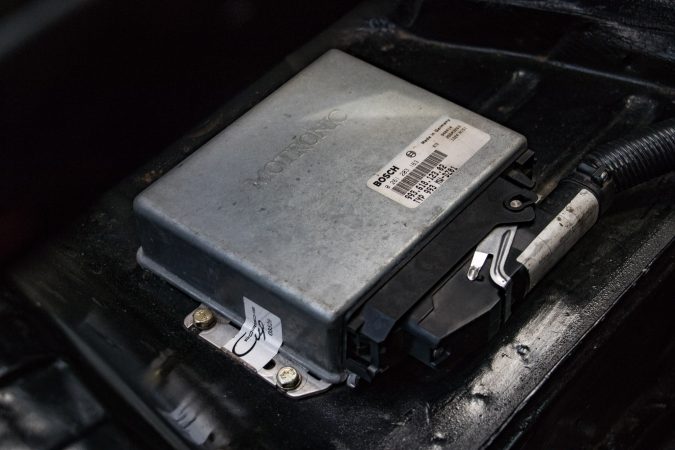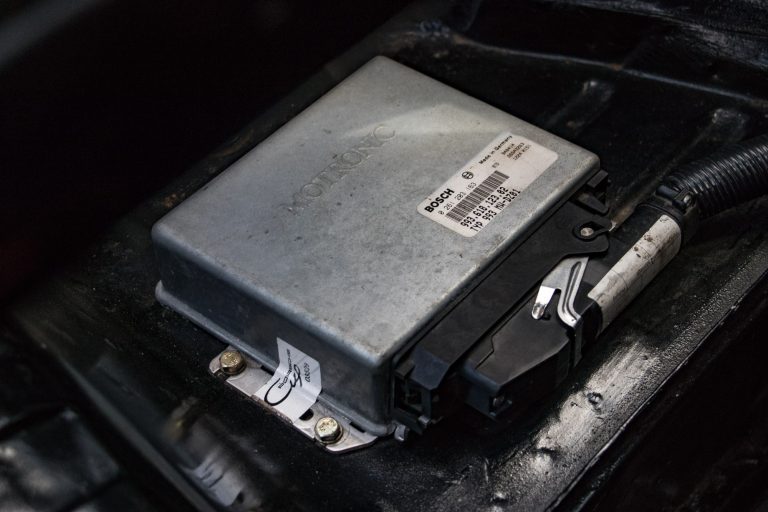 The passenger ride experience was easily the highlight of my day. If you're at the show, it's well worth going out on track. Donington is a fast-paced circuit with lots of undulations and high-speed corners. It's almost like a rollercoaster, just with better noise! Check out the hot laps with Matt in the 993 in the video below.
VAG Tuner Live 2018 – A Must Visit Show
Whether you class yourself as a Vee Dubber or not, VAG Tuner Live definitely should be on your list of must-see shows. The ability to go out on track in cars from the sponsors and exhibitors really sets it apart from other events. Club stands, sponsor and exhibitor cars, passenger rides and seeing track action for £15 each…? It's a no brainer!
VAG Tuner Live Gallery