This article will review the W Keypad Plus from Vector Tuning and, specifically, how it affects the Ford Mondeo V 2.0 Duratorq TDCi.
With a 2.0 litre (1997 cc) diesel engine, the Ford Mondeo is already reasonably well-rounded. At the stock level, it puts out 150 PS with 350 Nm of torque. You'll find this engine across a wide range of models, too, including some from Ford, Peugeot and Volvo. These models include:
Ford Focus C-Max.
Ford Galaxy.
Ford S-Max.
Ford Mondeo (as in this article).
Ford Kuga.
Peugeot 307/308/407/508/607/807.
Volvo C30/C70/S40/V50.
Volvo S80/V70.
For a complete list of model specifications, read the full list on Wikipedia here. Jump to the 2005 TDCi (PSA DW Based) section.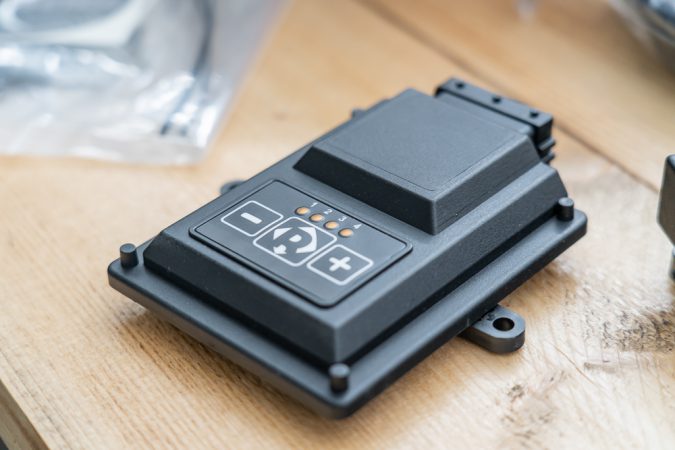 If you've ever thought that the 2.0 litre Duratorq you get in this Mondeo might not be enough for you, the W Keypad Plus chip from Vector Tuning could be the thing to help you out.
So, what is this chip? Does it make any difference? And is it worth getting one?
Keep on reading to learn more.
What Is The Vector Tuning W Keypad Plus Chip?
Let's break the terms down.
Vector Tuning is a company that provides consumers with tuning chips. Based in Berlin, Germany, it trades through the VR Tuning-Power UG company and has been in business since 1997.
As a company, Vector Tuning sells to customers across the world, which, as it says, is proof that their products work "in all possible conditions". It has an ISO9001 quality assurance certification from DEKRA.
The W Keypad Plus is a tuning chip supplied by Vector Tuning.
What Is A Tuning Chip?
If you're unfamiliar with tuning chips, it might be worth briefly explaining it here. Keep on scrolling or skip to the next section if you're already familiar with the topic.
A "tuning chip" (also referred to by many other names, including "tuning modules" or "tuning boxes") changes the way your engine behaves. It does this by attaching to the existing sensors and altering the signals the ECU receives from them. This "tricks" the ECU into behaving differently and often primarily affects the fuel injectors.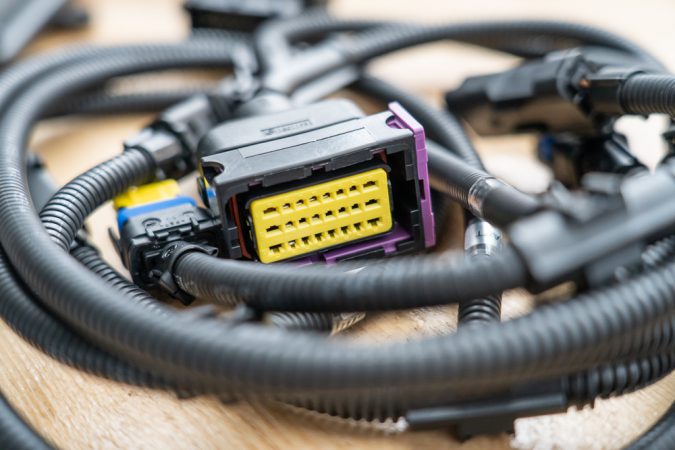 The tuning chip won't necessarily improve the power of your car. It depends on what you want from it. All needs can easily be met with a tuning chip which can be simply personalised to an individual. For example, chips often focus on improving fuel economy or decreasing emissions rather than influencing power output.
Although they can be great for your car, you should always get work done by a reputable company (such as Vector Tuning). Doing so reduces the risk of anything going wrong or the engine's tolerances being over-stretched.
Tuning chips are different from "ECU remapping" or "ECU tuning". This procedure affects the ECU directly. The device is permanently changed, and therefore remapping could be thought of as a higher risk compared to a chip. (In the end, in the hands of a professional, they'll both achieve the same effect at a similar cost.)
(Also, just to be confusing, you can remap a tuning chip too.)
Does The W Keypad Plus Make Any Difference?
The W Keypad Plus gets its name from the keypad you find on the box. This keypad allows you to switch between customisable engine modes manually. These engine modes are pretty standard: Sport, Economy, Power and "Off" (the car will run as if the chip isn't there).
There are a few other models in the W Keypad range, including the SENT (for Audi, Mercedes, Volkswagen and Porsche), the MARINE and the standard W Keypad.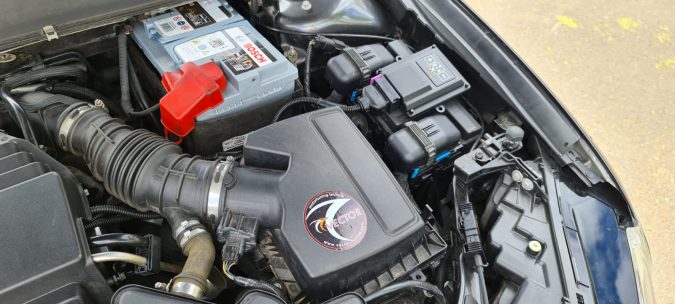 This particular chip manages many sensors at once, delivering an overall engine performance increase across various factors.
It also comes with a helpful instruction booklet, meaning anyone should be able to install it hassle-free.
When you attach it to the 2.0 Duratorq on the Mondeo using the provided wiring loom and set it to Sport, there's an instant and a notable increase in the engine output. You'll see gains of up to 30 PS of power, 50 Nm of torque and up to 10% efficiency increase in fuel economy (depending on how you set it up) in the 2.0 litre Duratorq TDCi engine.
You also have the option of adjusting the settings up and down by using the W Keypad Plus.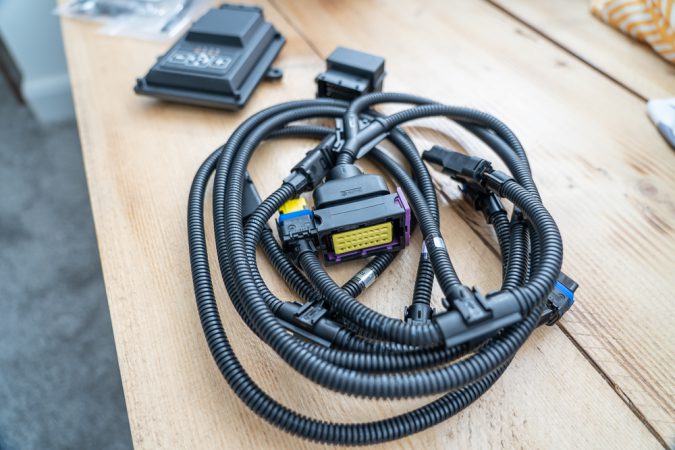 How much increase you'll see in your specific model will depend on your engine's general condition, but you can expect relatively significant gains.
The most impressive modification to the ECU's control of the engine performance is the deliverance of torque to the Duratorq engine. If you set the chip up for maximum performance, the car really does accelerate quickly. This focus on increasing torque means that the chip doesn't significantly affect your fuel economy, either. In fact, if you tell it to, it could even improve the fuel economy simultaneously.
How Much Does It Cost?
The W Keypad Plus from Vector Tuning costs €395.00.
At the time of writing, Vector Tuning has a promotion on offer too, whereby you can add on Bluetooth for a further €50.00 and/or a Drive Booster (a throttle tuning chip) for €155.00.
(The Drive Booster is usually €219.00 but, if you purchase it as part of the set, you get €64.00 off!)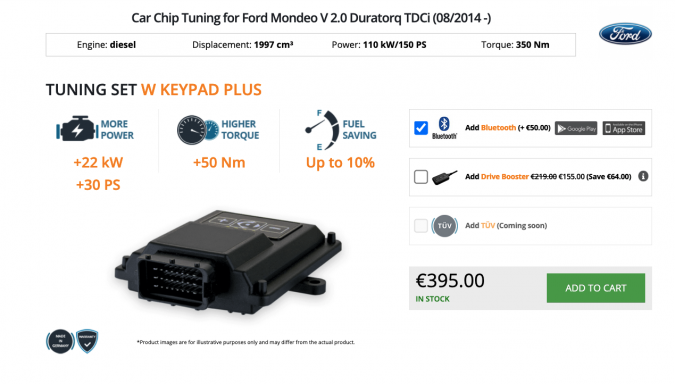 It's a good idea to get Bluetooth along with this chip. This Bluetooth connectivity means you can adjust the settings from your phone – not while you're in the car though, of course. By using the app, you can adjust the chip's settings without having to open the bonnet.
€395.00 might sound like a relatively high amount of money for a 30 PS and 50 Nm increase in engine output. In my opinion, though, it's definitely worth it. On paper, it's not too much different, but in the real world, the Mondeo becomes so much more lively.
Plus, based on an approximation of how much the average European spends on fuel (about €1,350.00 by a UK average), fuel savings of 10% per year would mean that the chip would pay for itself within three years! That's a reasonably impressive investment (although, of course, it assumes that you'll always be driving in the "Eco" mode).
Is The W Keypad Plus Worth Getting?
If you're looking to alter your engine's performance, look no further than the W Keypad Plus from Vector Tuning.
There are many tuning chips out there, but this one genuinely offers some top quality results, whether you want more power or fewer fuel costs. It's also from a company with an internationally renowned reputation. When you've got someone or something fiddling around with your engine, having this reassurance is vital.
Follow this link to go to Vector Tuning's website to view the W Keypad Plus. (It's already set up for the 2.0 litre Duratorq on the Mondeo.)
Thanks for reading this product review.
*This content was designed for the European market and should be restricted from the UK via IP address filtering.