Volkswagen's sleek five-door fastback, Arteon, has gained an upgrade in the engine department, and now it's boasting some serious numbers. This is no performance car, however, with the folks at Volkswagen seeking to strike a real balance between practicality and power. Oh, and it doesn't look too bad, either.
The Arteon's New Range-Topping Engine
So, the engine. It's a 2.0-litre four-cylinder turbocharged TSI petrol engine, generating some generous torque. That's 350nm, with the engine producing 5,100 to 6,500 rpm. It is this engine which allows the Arteon to accelerate from 0-62 mph a whopping 0.8 seconds faster than a Golf GTI Performance. The top speed? 155 mph. That's quick.
The impressive powertrain is available for both versions of the Arteon, that's the R-Line (the sportier edition) and the Elegance (the luxurious edition), so you're guaranteed power no matter what trim level you choose, should you invest in the ultra-modern machine. Indeed, the only Volkswagen to out-perform the Arteon is the company's flagship performance model: the Golf R.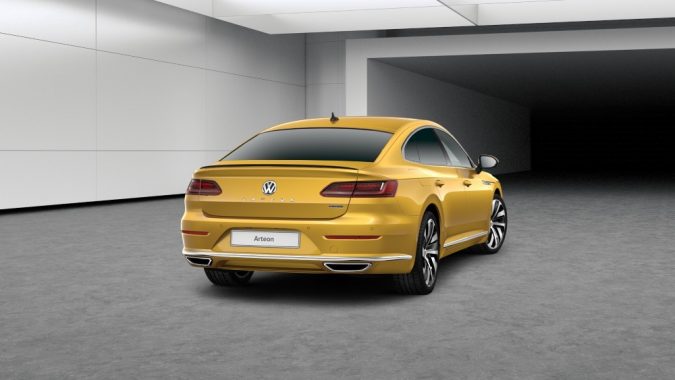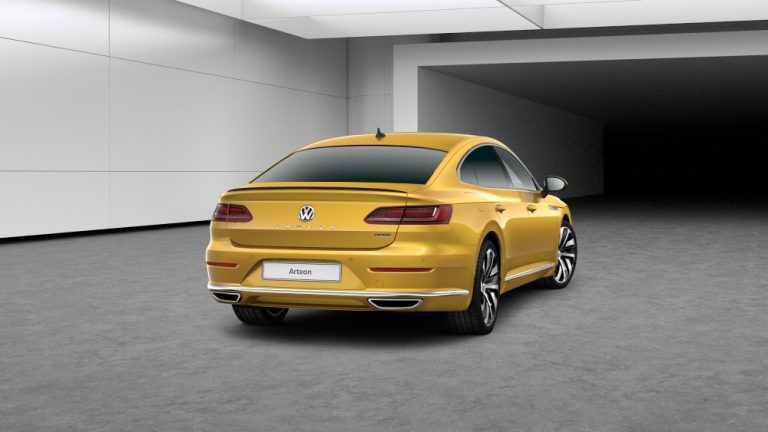 Never Mind the Engine, the Arteon Has Much More to it
I hear your cries. 'How will the car handle that power?' Well, both Arteon versions come equipped with VW's 4MOTION all-wheel drive system, ensuring grip and traction when testing the engine and pushing the car to its limits. A reassuring measure for those interested in safety and those interested in optimal performance and stability when handling corners.
The 4MOTION system is coupled with the car's ESC (Electronic Stability Control), ASR (Anti-Slip Regulation), and EDS (Electronic Differential Lock) systems to provide even more traction, stability, and safety.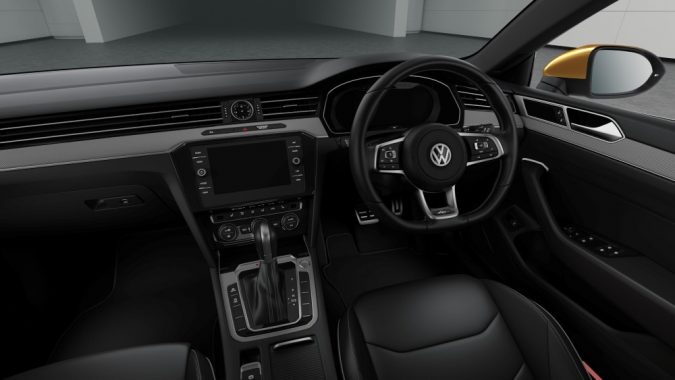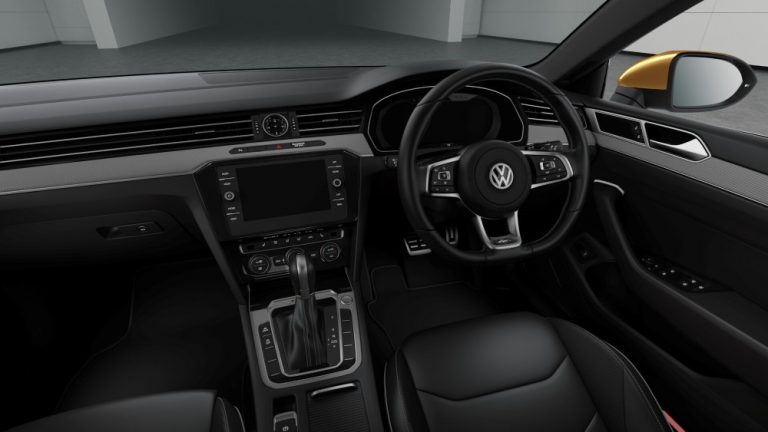 The Arteon: Striking the Balance
So whilst the Arteon boasts a high top speed and rapid acceleration with its meaty TSI petrol engine, as well as promising optimum traction and handling with its all-wheel drive system 4MOTION, the Arteon has yet more to offer.
Firstly the Arteon is a five-door, promising no compromise in space in exchange for the Arteon's power. There's 563 litres of luggage space in the back, further extendable to 1,557 litres with the rear seats folded down. So no matter if you're driving solo or ferrying a family of five, the Arteon is suitable.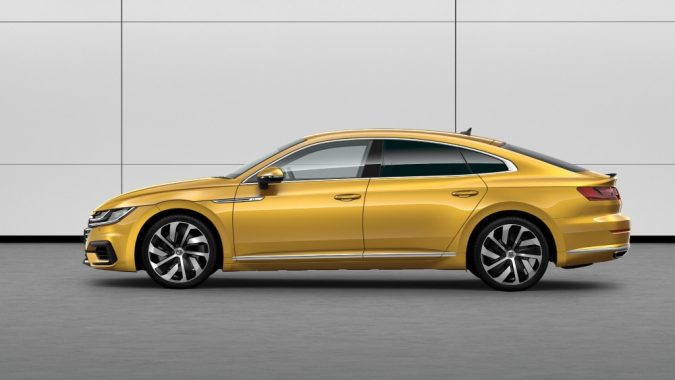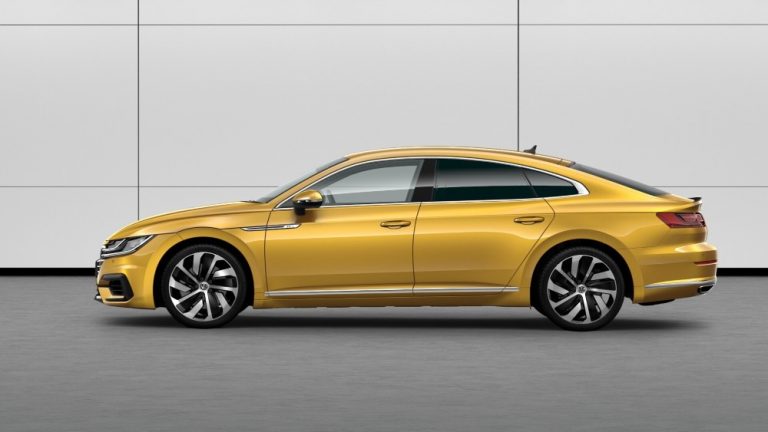 Importantly, the Arteon is not uneconomical. With the greater power on offer, you're not compromising on running costs. The Arteon emits 160 g/km CO2 and returning 40.4 mpg on the combined cycle.
The Arteon range starts at £32,745 RRP OTR in Elegance specification, and £33,530 RRP OTR in R-Line form, and is available to order now across the Volkswagen UK Retailer network.