Volvo Reliability: Introduction
Volvo is one of those quirkier but at the same time one of the more conventional marques you can buy cars from. It's also the only Swedish manufacturer to survive and nowadays even flourish against the German-dominated premium European segment.
Its Swedish roots go far back, and it's an illustrious one. In fact, there remains a sizable fanbase that remains ardent to classic Volvos to this day. People love Swedish reliability, but Volvos are most renowned for their praiseworthy safety standards.
That said, it's no industry secret that Volvo was struggling financially not too long ago, at least for the passenger car department. It was bought 2 decades back by Ford, but Ford just couldn't make the marque profitable. 1 decade back, however, Geely struck a deal with Ford to become a major shareholder in Volvo, and with a major direction, shift has introduced Volvo back into the luxury market as a force to be reckoned with.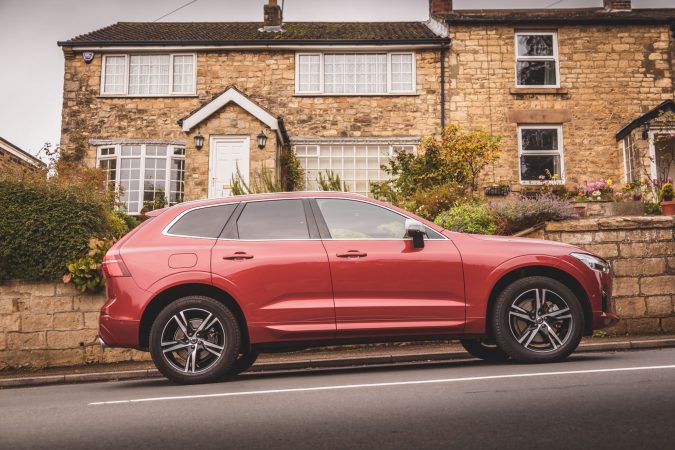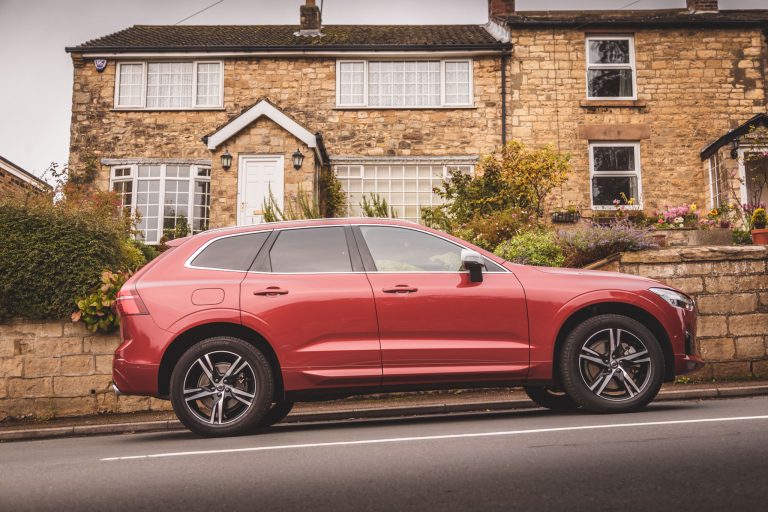 Initially, Volvo was coping with the stigma of being labelled as Chinese owned and manufactured, the Geely acquisition is now a genuine runaway success. Volvo is now doing better than ever and currently pioneering in hybrid and full EV tech. They're the first to truly adopt the idea of a contemporary, modular forced induction inline-4 engine platform, a move we're seeing its peers follow.
With the aid of multiple types of forced induction, mild hybrid and hybrid tech, even their seemingly modest 2.0-litre inline-4 can put out over 400 horsepower and 600 Nm of torque. Meanwhile, their engines are amongst the most efficient and emissions-friendly in its class.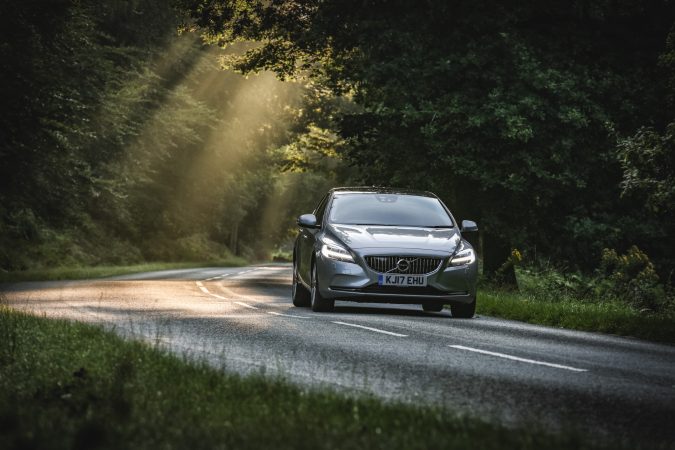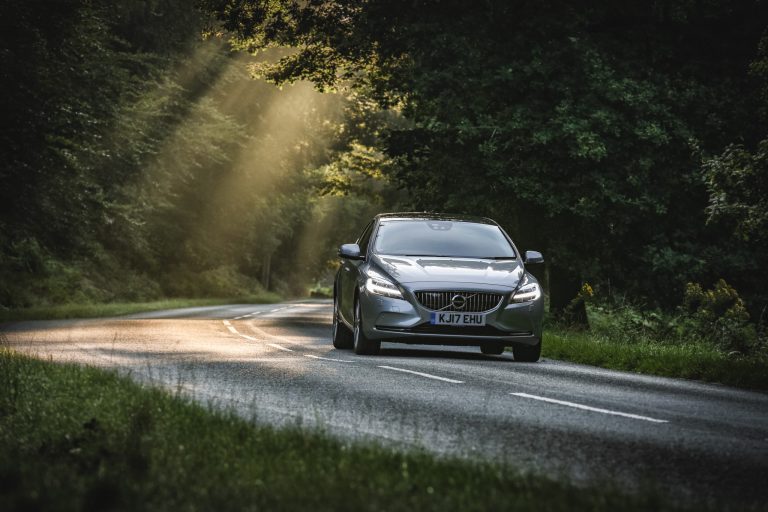 That said, the idea of an incredibly complex powertrain and dozens of modern amenities in an expensive Swedish car has people doubting Volvo's long-term reliability. That said, by now, Volvo should have had plenty of time to develop their complicated drive systems to be commercially viable durability wise.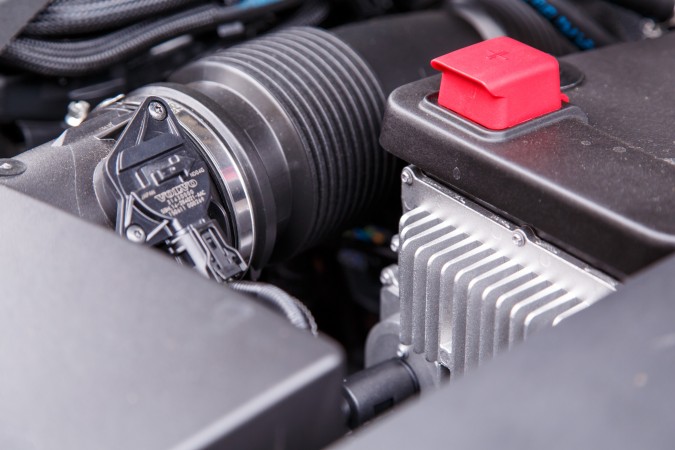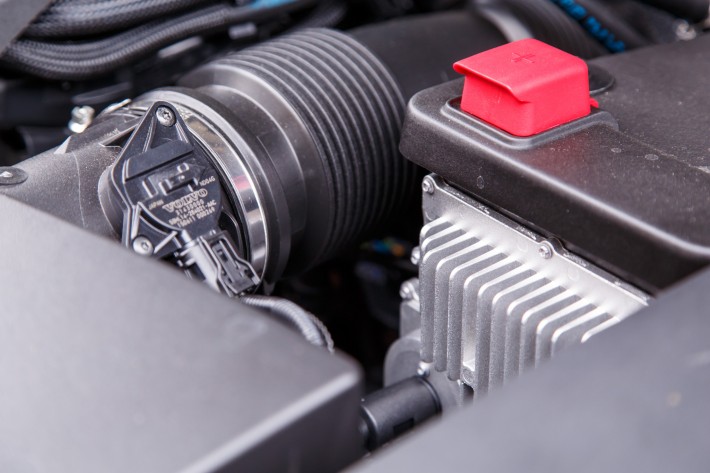 We'll take an in-depth look into Volvo's recent performance reliability wise and determine whether if Volvos of new shouldn't be dismissed due to their Chinese parent. Geely has proven to be a good owner so far, but is the uptick in annual sales indicative of modern Volvo dependability?
Volvo's current lineup isn't exactly eclectic, but it's broad enough to cover the most popular vehicle archetypes nowadays. Their models can be segregated into two main types, Scalable Product Architecture (SCA) and Compact Modular Architecture (CMA). The former is used widely by their popular full-size models, and the latter is a mid-sized platform co-developed with Geely.
Volvo XC90 (II)
Introduced back in 2016, this is the definitive Volvo. In fact, when you think of the latest Volvo's the XC90 will most definitely be the first model you think of. It reinvigorated Volvo's whole lineup and reinforced Volvo's determination in regaining public opinion and market share.
Coincidentally, it's also the most expensive Volvo you can buy today. Starting from a hefty £54,000, it demonstrated to the world what Volvos of the future would look like. Despite its overwhelming stature, it's propelled by a modest 2.0-litre inline-4, and it features styling language touted by all recent Volvos.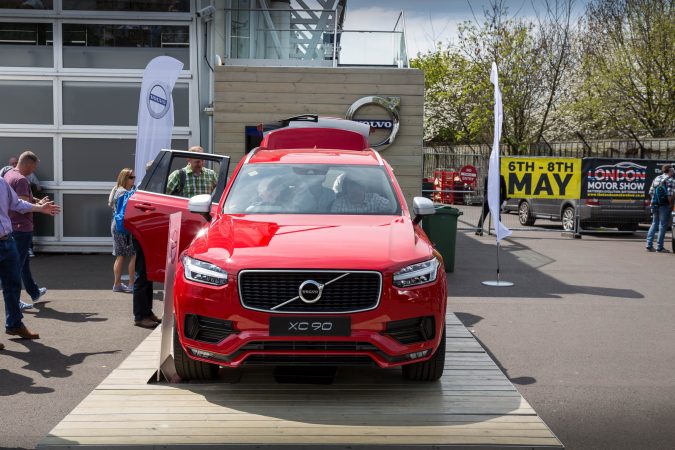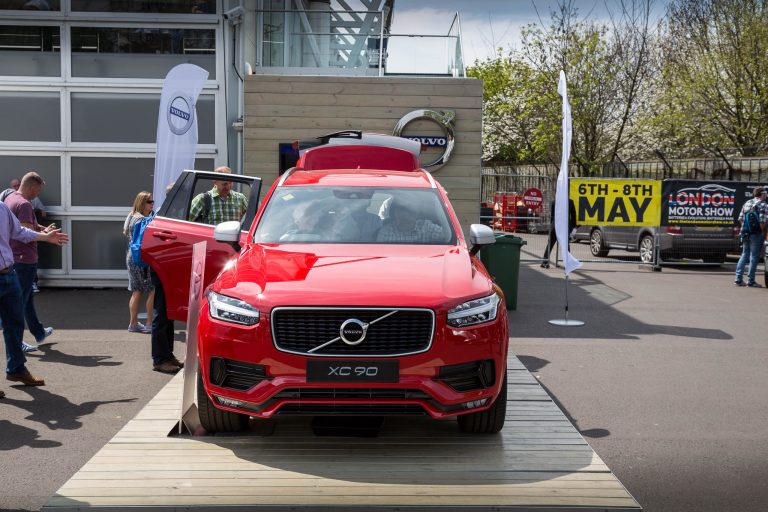 That said, it hasn't been especially impressive where reliability is concerned. In What Car?'s luxury SUV reliability survey, it ranked 7th with a score of 86.9%, just behind the Range Rover Sport. Otherwise, the XC90 rarely ranks in reliability ratings.
In terms of long term tests, Auto Express had run two Volvo XC90s to roughly 10k miles, one T5 Diesel and the other a T8 PHEV variant. Both models did suffer from some minor convenience feature malfunctions, such as the Pilot Assist semi-autonomous driving feature occasionally glitching. Otherwise, they found the XC90 to be enamouring.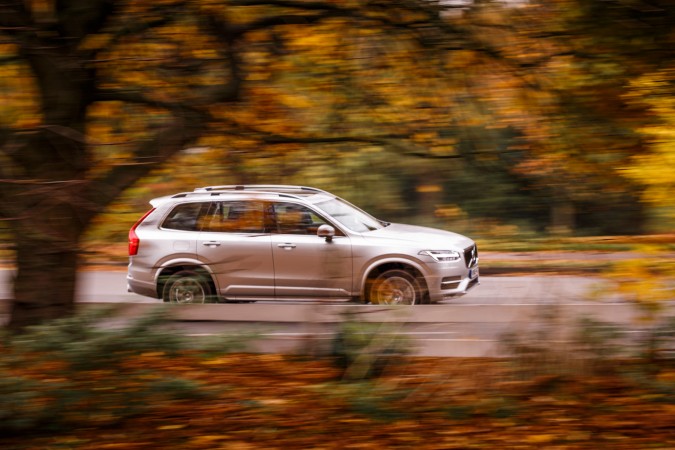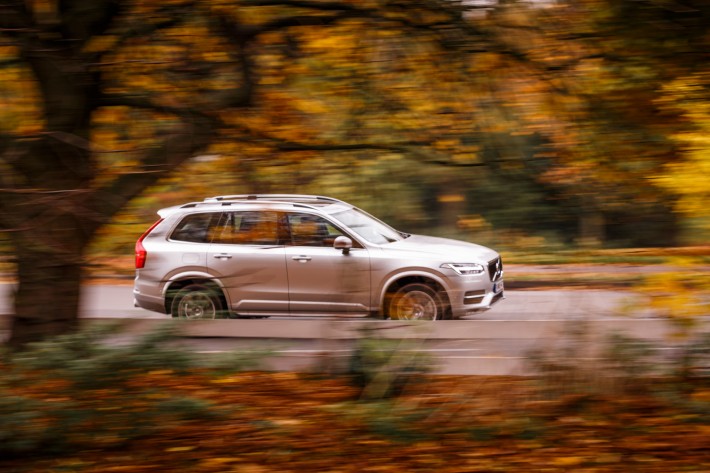 What Car? also ran a Volvo XC90 T8 Inscription on a long-term loan. By approximately 6,600 miles, their XC90 actually suffered from a breakdown. One of the cells in the hybrid battery pack shorted, causing a failure of the hybrid drive system that needed a dealer visit to resolve.
It's not looking good for the company flagship, but the XC90 is laudable in how capable it is at such a competitive price. Most notably, it showed the world that large luxury SUVs needn't be propelled by a massive engine that returns poor economy and emanates subpar emissions.
Volvo S90/V90 (II)
After the world has gotten a taste of what the new Volvo can manufacture, they followed up with the S90 and V90. Fundamentally founded upon the veritably successful SCA platform. While they share a largely identical drivetrain, Volvo has had more time to mature and develop the S90 and V90. The XC90 on the other hand is built and introduced prior to gauge consumer interest in their large luxury car cars.
In What Car?'s 2019 reliability survey on executive cars, the Volvo S90 and V90 procured 4th spot with a score of 96.3%. A good showing, just behind Volvo's own S60 and V60. Customers of the S90 and V90 generally found it pleasing to own. However, since they're low volume models, they rarely show up in owner reliability survey.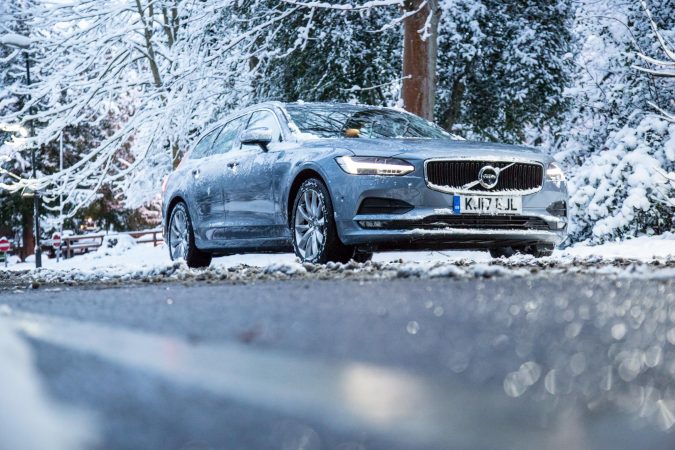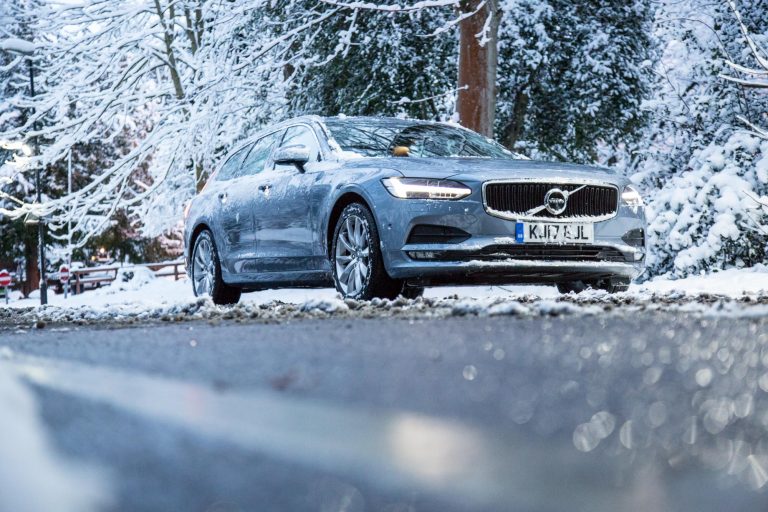 That said, multiple reviewers have had the chance to test the V90 and S90 long-term. The general consensus is that it's pleasing to own, with the cars running without a hitch. That said, Car Magazine brought their S90 T5 R-Design through 12 months, and on the 8th month, their 360-degree camera failed.
In addition to that, they also experienced electrical gremlins, such as a sentient side mirror that folds randomly during heavy rain and an infotainment system that just reboots when it couldn't compute an address.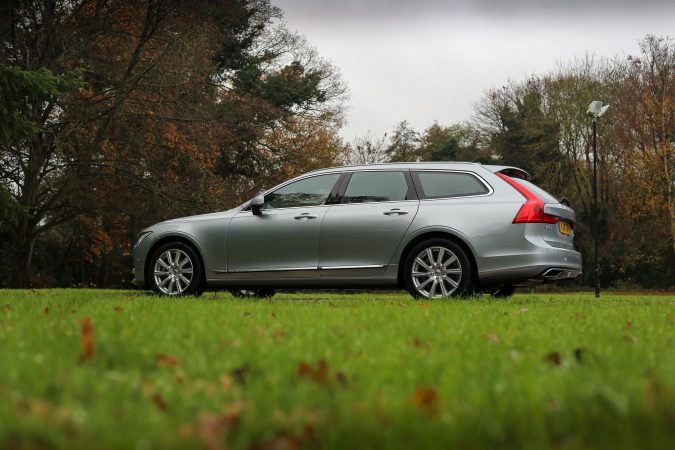 Due to a lower sales volume and perhaps lengthier R&D period, the S90 and V90 seem to leave fewer customers complaining compared to the XC90. The latter of which many found themselves yearning for, as the combination of style, performance, comfort and practicality is one that's difficult to beat.
It's worth noting that Volvo also produces the V90 Cross Country, a lifted V90 that's frigid cool. What Car? tested one long-term awhile back for over 7,000 miles without fault. The reliability should be comparable to the V90 though.
Volvo XC60 (II)
A compact SUV developed after their full-size offering, the XC60 is built to compete in the crowded luxury compact crossover class. So far, it has proven incredibly successful at that, being Volvo's best-selling model year after year.
Its underpinnings are largely identical to its -90 series brothers. As expected from a highly modular platform. It has performed admirably reliability wise. Carbuyer UK's 2020 Driver Power survey revealed that the XC60 places 30th out of 75 of the most reliable cars. People loved how it was built, with 20.5% of owners reporting a fault within the first year of ownership.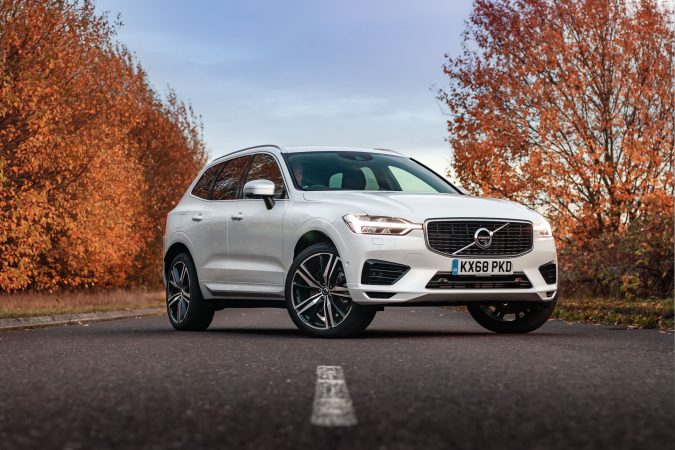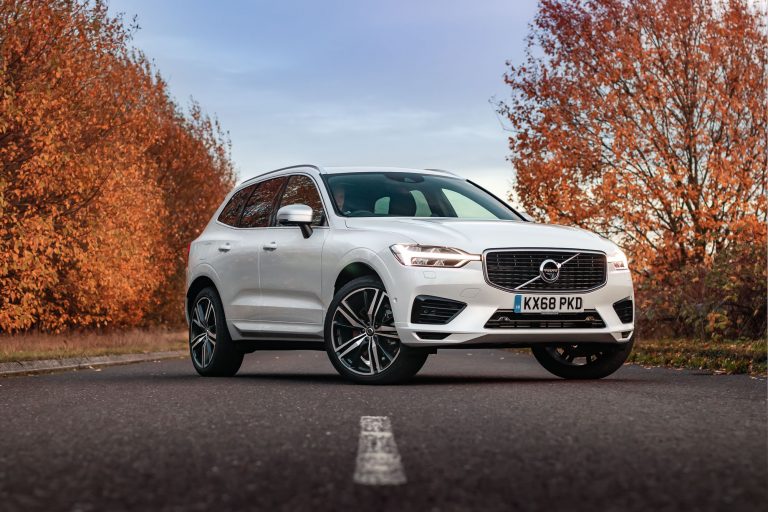 In What Car?'s 2019 most reliable large SUV survey, the XC60 came in 4th out of 23 with a score of 97.7%. That's just ahead of the diesel Mazda CX-5 and Audi Q5 and behind the petrol CX-5, Honda CR-V and Toyota RAV4.
Car and Driver brought their XC60 through an extensive long-term review. In fact, in a little over one and a half year, their XC60 travelled 40,000 miles. They loved the build of the car, but specifically noted a laggy infotainment system. They experienced only one issue – a warped brake rotor causing brake wobble.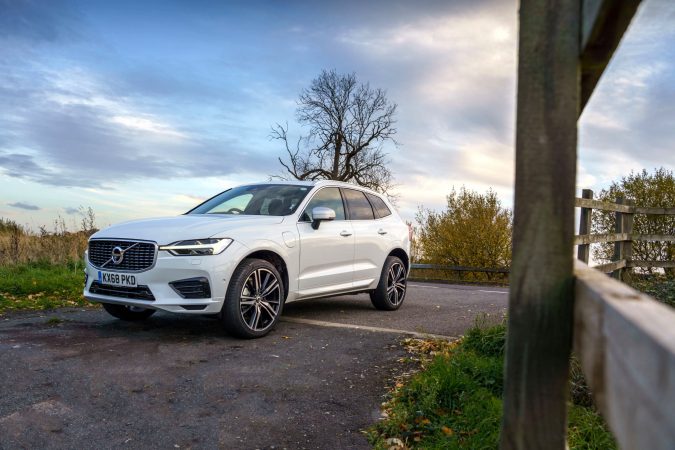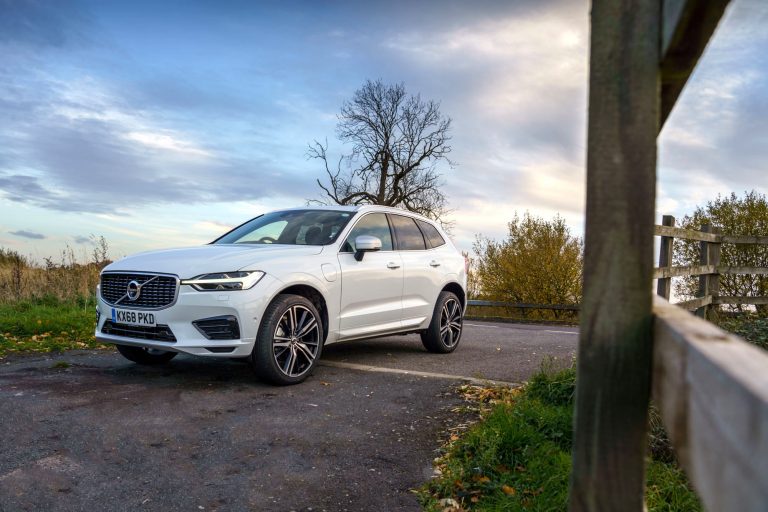 So far, despite being fundamentally similar to its larger brothers, the XC60 is most impressive when it comes to reliability. Coincidentally, it is also Volvo's most popular car, which tells us something about Volvo's quality control.
Volvo S60 (III) / V60 (II)
The siblings of the XC60, the S60 is a compact executive car, and the V60 is an estate built upon that. Powered by the same drivetrain once again, the S60 was Volvo's bread and butter bestseller back then. Devised from the ground up to content against the giants – BMW 3-Series and Mercedes-Benz C-Class.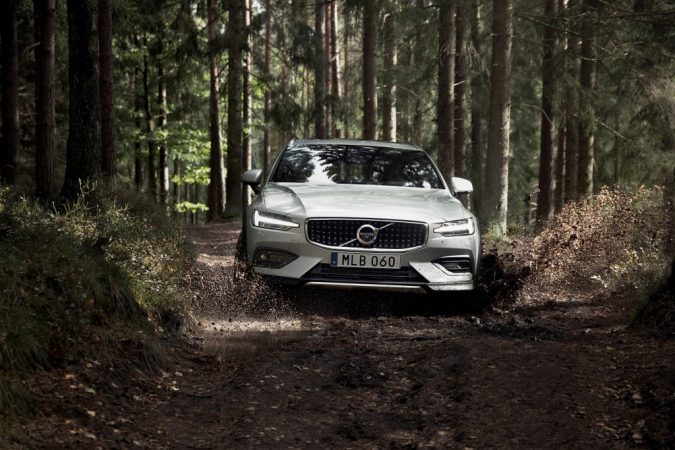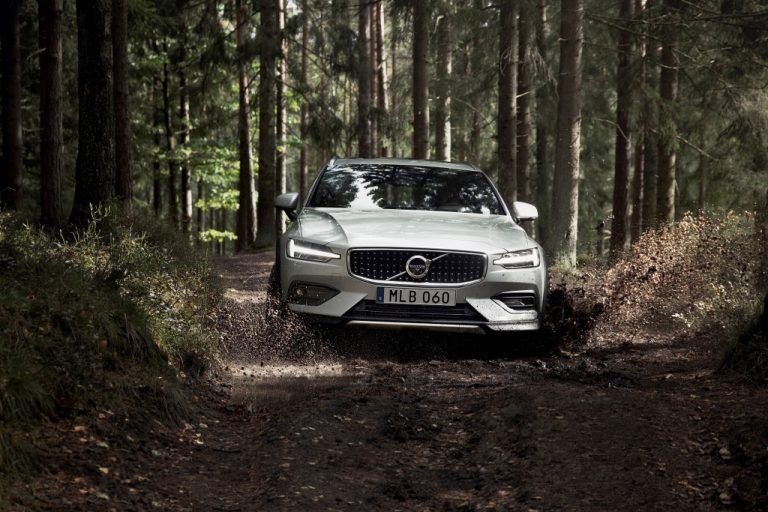 Since both models only came out very recently, they didn't make it to many driver power surveys just yet. However, many have had the opportunity to review one long-term, which gives us a rough idea of the -60's reliability.
Motor Trend in particular gave their own reliability report. Driving their loaner S60 over the course of a year and 20,000 miles, they report replacing the evaporator emissions tube twice (apparently a common issue), and a faulty panoramic sunroof that jams upon shutting. Perhaps more alarmingly, they've had the autonomous braking system preemptively triggered by nothing. This happened after their S60's safety recall due to the system in question not engaging properly.
What Car? has also had a long term review S60 with some trivial faults. Things like a mercurial boot release and an overzealous collision prevention assist system, which is in line with Motor Trend's experience. They've also had the V60 on hand, which was largely faultless.
Volvo XC40
One of Volvo's mass-market appeal model, the XC40 is Volvo's landmark model. Crowned as the veritable European Car of the Year at the 2018 Geneva Motor Show, it's Volvo's interpretation of a compact luxury crossover. It's also developed in conjunction with Geely as a joint venture.
It's also based on a completely distinct chassis dubbed the Compact Modular Architecture (CMA). Likewise, it still revolves around transverse-mounted square engines, from the 2.0-litre turbocharged inline-4 to a 1.5-litre hybrid turbocharged inline-3.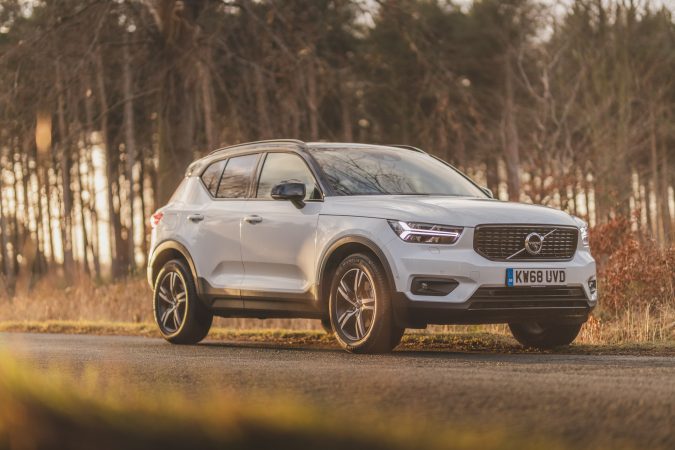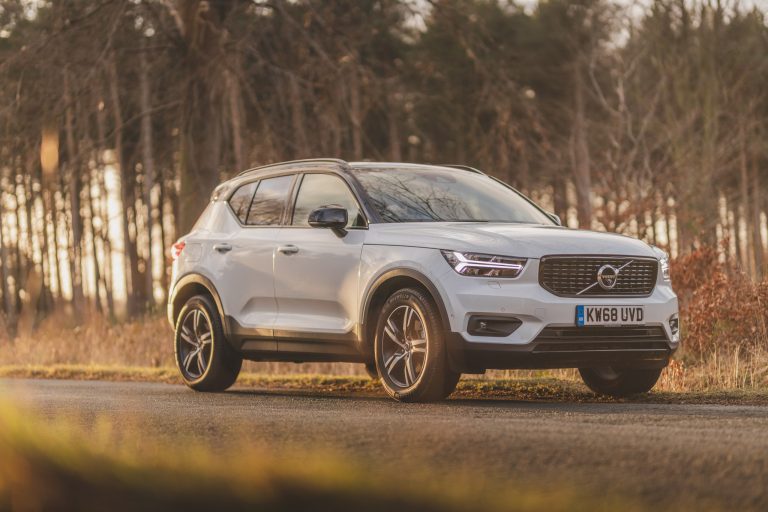 Despite being based on a new foundation though, the XC40 has been performing admirably when it comes to reliability. In fact, in Car Buyer's 2020 Driver Power survey, the XC40 came in 14th place out of 75 with a score of 91.38%.
They've also brought the XC40 D4 out for a long-term test for 8,000 miles and half a year with favourable experiences. AutoExpress tested their XC40 T5 Recharge hybrid model and experienced no issues too, but worth noting that it's tested during the lockdown period.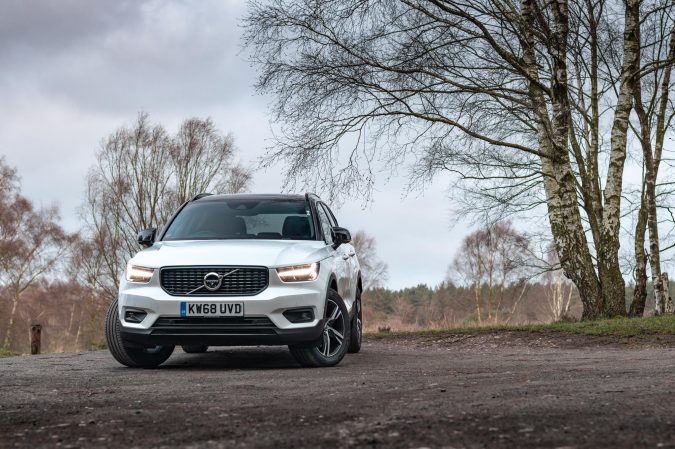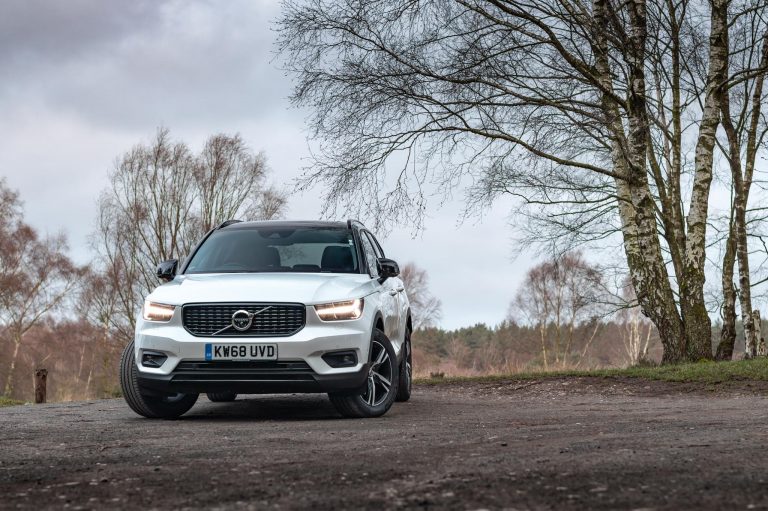 The Reliability Of Volvo's Rivals
Being a pioneer in automotive safety, Volvo has always had a unique segment. If you want the safest car money can buy, a Volvo is it. Nowadays, that still stands true to a certain extent. But it's no mistake that others have caught up, but are they as reliable as a Volvo?
Lexus
While the natural first thought is something German, nowadays, the east is doing better than ever before. In fact, I reckon the largest competition to Volvo right now is from the east. Arguably, no other luxury manufacturer does reliability and luxury better than Lexus.
Make no mistake, Lexus is an absolute behemoth when it comes to reliability and luxury. They're no stranger to safety as well, but Lexus has always had the tendency to stick with what works mechanically.
And that is a tactic that has worked well ever since Toyota came into inception. Lexus is a make that consistently performs stupendously in any survey they participate in. As a car manufacturer, they've won Auto Express's Driver Power survey four years in a row by now.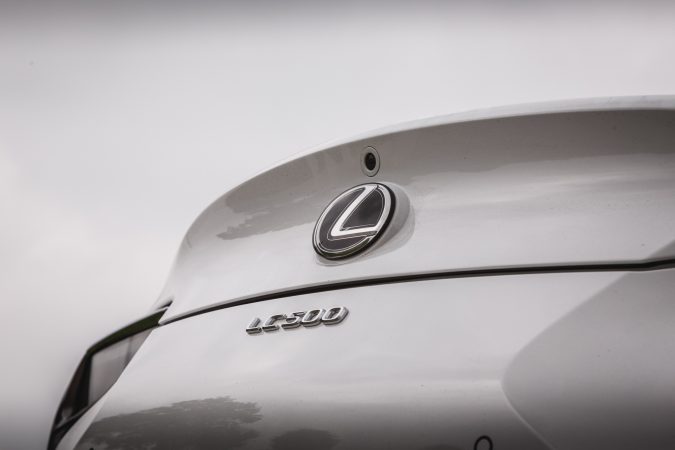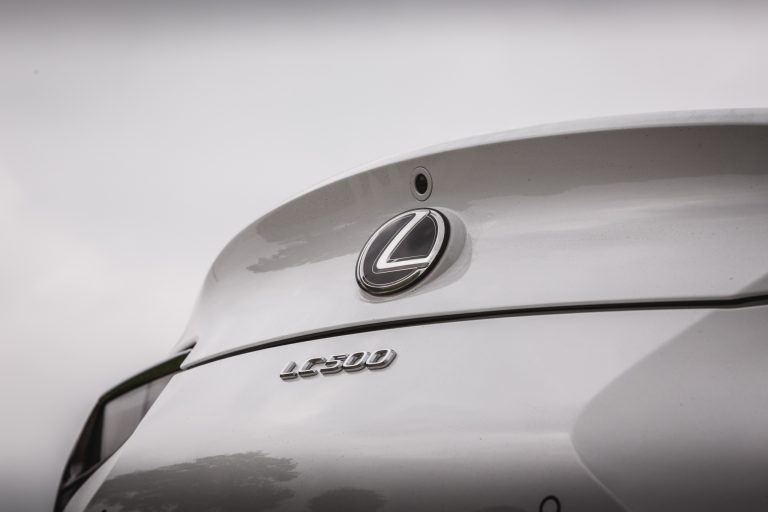 As a matter of fact, they report that only 11.1% of owners encountered any first-year fault at 90.85% customer satisfaction. Volvo isn't exactly a poor performer, coming in 10th in the 2020 Driver Power survey. They report a 20.5% first-year fault rate, and an overall 89.55% customer satisfaction.
Lexus's best-seller is the RX, a mid-size crossover competing against the XC90. It gives one hell of a showing, being the 5th most reliable cars to buy in 2020 on AutoExpress's survey. Just behind the Lexus CT as well, with a score of 96.60% overall reliability and quality. Take note that the first on that list is actually the Volvo XC40 at a stunning 98% overall reliability score.
Even on What Car?'s 2019 reliability survey, the Lexus armada is a formidable presence. Lexus is their most reliable brand with a score of 99.3%, 2% ahead of Toyota, incidentally. In categories, the Lexus CT mustered a perfect 100% reliability score, while the NX and RX managed 99%.
Audi
Amongst the 3 major luxury German manufacturers, I reckon that Audi is the closest competitor to Volvo. It's more forward-thinking when it comes to propulsion solution. Audi is also amongst the first few to introduce commercially-available EVs. It also widely implemented PHEVs and MHEVs variants into their lineup.
While Audis are commonly regarded as an unreliable automaker, recently Audi has been performing better compared to its German peers. According to What Car?'s 2020 carmaker reliability survey, Audi ranks 20th from 31 contenders with 92.9%. However, Volvo comes in 11th at 94.7%.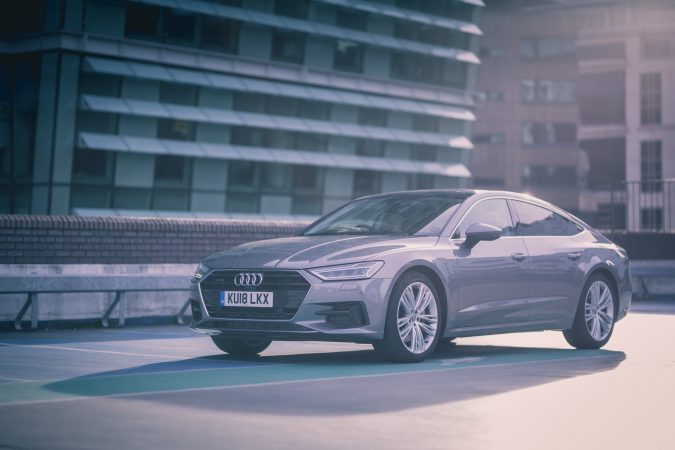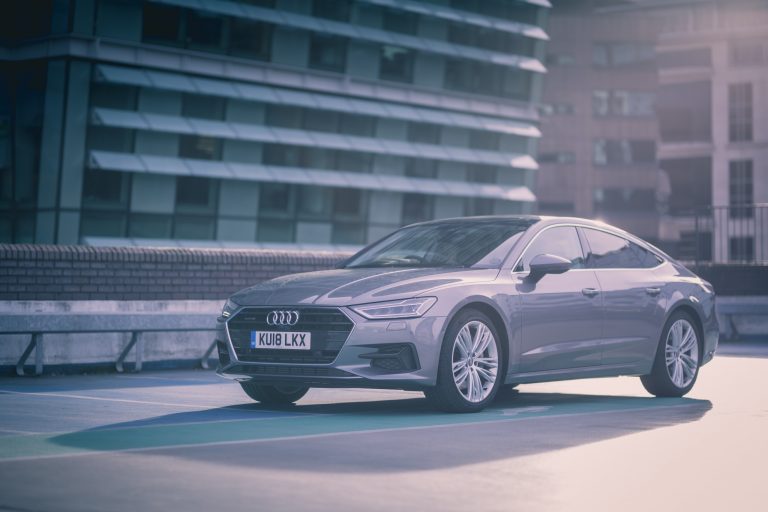 Similarly, in Carbuyer's manufacturer Driver Power ranking, Audi comes in 21st out of 30. It scores 88.46%, way behind Volvo which managed 10th at 89.55%. Overall, it's plain to see that Volvo performs better than Audi overall when it comes to owner satisfaction.
Arguably, one of Volvo's current strongest offering has got to be the XC40. Audi's closest competitor would be the Q2. In AutoExpress's most reliable SUV and 4×4 ranking, the XC40 dominates 1st place with 98.00%. Although behind, the Audi Q2 still performs admirably with a score of 94.40%.
What Makes Volvo Such A Reliable Brand?
It's plain to see that while Volvo isn't exactly the most reliable, it is definitely up there when it comes to the luxury segment. As rated by ReliabilityIndex, Volvo is the 23rd with a score of 127. This means that out of 100 cars sold, Volvo average 127 problems. This is way ahead of Mercedes-Benz (30th, 173 PP100), BMW (31st, 177 PP100) and Audi (34th, 195 PP100).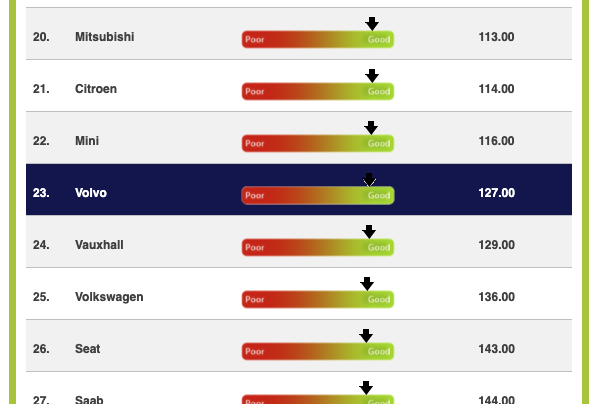 Expectedly, Lexus is way ahead at 6th place with just 73 PP100. H0wever, that's not telling the whole story. Volvo is by far the most affordable to repair when compared to the aforementioned marques. With an average repair cost of £365.93, Volvo comes in 18th. The next closest competitor would be Mercedes-Benz at 29th, with an average repair cost of £431.46.
More importantly, Volvos spend less time off the road. At 13th place, Volvos on average spend 2.19 hours in the shop. Notably, Lexus comes in just ahead at 8th place with 2.06 hours. The German manufacturers all lag behind here.
The History Of Volvos Reliability
Volvo is unique in the sense that it's essentially the only surviving global Swedish automaker with a history that dates a century. Over its enduring life, Volvo has had just three different owners. We've also seen contemporary Volvo heading towards a much different direction, no doubt an effort to shed the 'geography teacher' image.
Pre-1999: Classic Volvo
This is the Volvo most car enthusiasts remember fondly. Before 1999, Volvo Cars were still owned by Volvo Group. While most people know these Volvos from their brick-like design and demeanour, they were also pioneers in safety technology.
That simplistic, boxy design might seem outdated even in the 90s, but they garnered a fanbase. People loved old Volvos for their spectacular build quality, safety and reliability.
An exemplary representation of 90s Volvo would be something like the Volvo 850. It's also built in a time where Volvo is migrating to transverse engine platforms. It might look woefully heavy and antiquated, but beneath its square looks is a surprisingly well-equipped car. Most notably you'd get Volvo's Side Impact Protection System, which eventually came with standard side bags for all post-95 Volvos.
Contributing to the 850's renowned hardiness and reliability is its engine and transmission. It's the first Volvo to feature the B52 inline-5 engine that we've now come to know and love. Iterations of the B52 were used until the Geely era. Volvo also stuck with time-tested transmissions to keep it simple.
That's not the only reliable old Volvo either. Take a look at Volvo Club UK's high mileage club and be awestruck. In fact, the world's highest mileage car remains to be Irv Gordon's P1800. Undoubtedly, he's taken meticulous care of his beloved P1800, but the engine block and transmission are still original. He's since passed away, but his love for his Volvo is inspiring nevertheless.
Post-1999: Ford Ownership
Unfortunately for Volvo, this is when their reputation starts taking a toll. Initial years during Ford's acquisition proved challenging for Volvo. Their implementation of electricals and AWD system was dubious, to say the least.
It's such an issue for early 2000s Volvos that any knowledgable owner would tell you to stay away from one. The newer 5-speed Aisin automatics were plagued with software issues that translated to a premature transmission failure.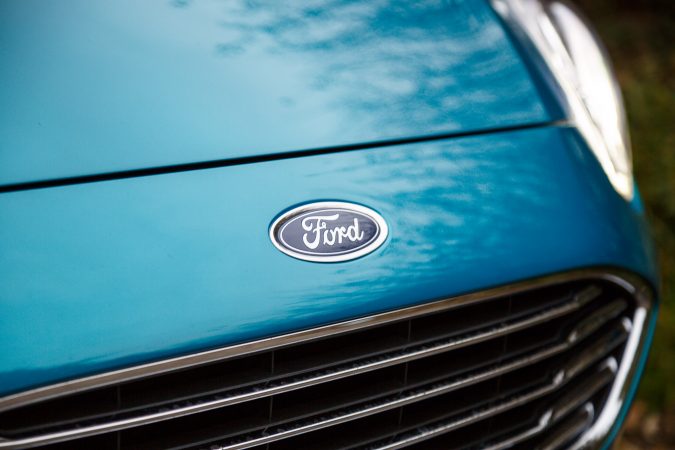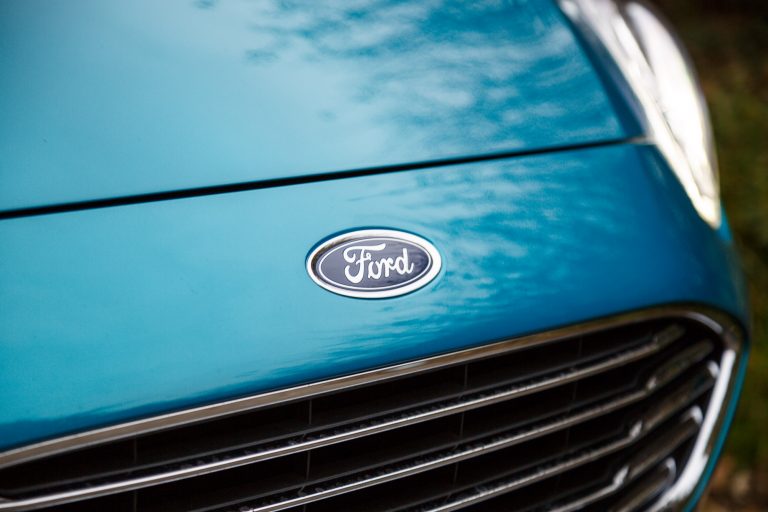 It took 4 years for Volvo to finally come up with a viable solution to the owners' woe. This is known as the B4 Servo Kit, and it should be carried out for all pre-2004 automatic 2wd Volvos. For some owners though, this update came too late, and a new valve body or even transmission was necessary.
With that said, most owners report that post-2004 Volvos are mechanically solid. However, the transition-period horror tales are enough to scare many people away. This reflects in Ford-era Volvos' resale value.
Post-2010: Geely Takeover
With Ford struggling to make Volvo work, Geely saw an opportunity to purchase Volvo as a move to globalise. This is the Volvo that we now all know. Geely's immediate refocus of Volvo's lineup and powertrain redesign saw Volvo's return as a viable competitor in the luxury segment.
Early 2010s Volvos aren't all that different from the Ford-era Volvos. In fact, they're still utilising updated variants of the now-dated modular engines. That said, Volvos of this period aren't exactly big sellers, so reliability data aren't extensive. However, most owners report their Volvos of this period to be quite dependable.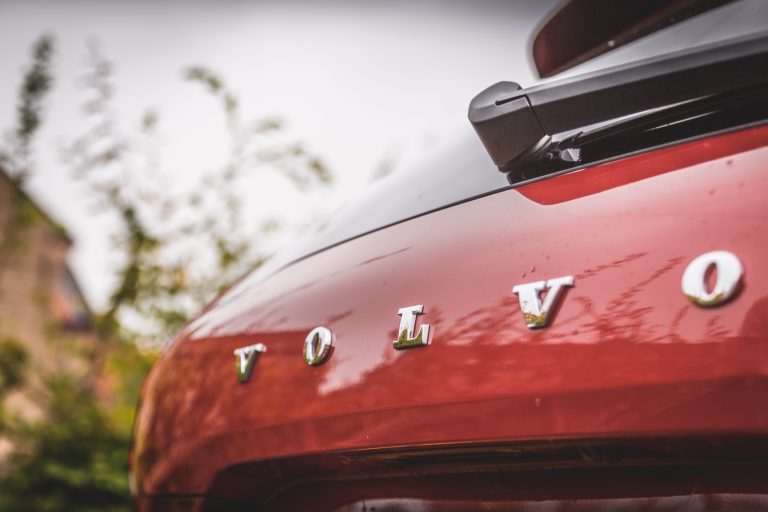 Of course, we've already talked about the reliability of modern Volvos. It's going to take time for the latest Volvos to prove themselves with their cutting-edge powertrain. Thus far, these Volvos have been decidedly solid despite being European luxury cars.
In Summary – Are Volvos Reliable?
Geely worked hard to shed the old image of Volvo. Volvo in their slump was never truly contentious, and they've only put out mediocre products. Now though, modern Volvos are pioneers of the premium segment and the future looks great for them.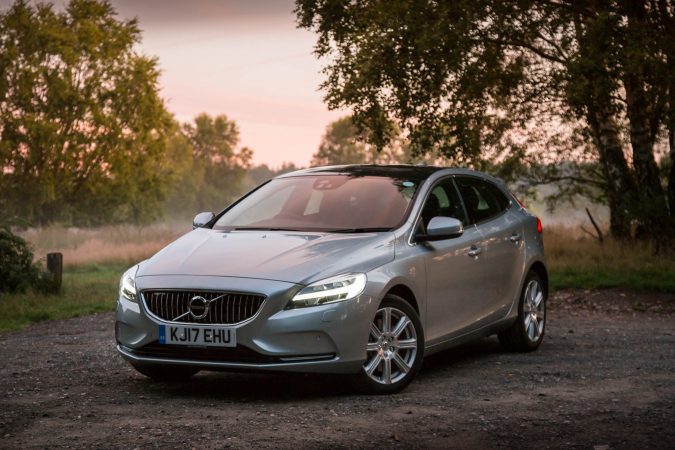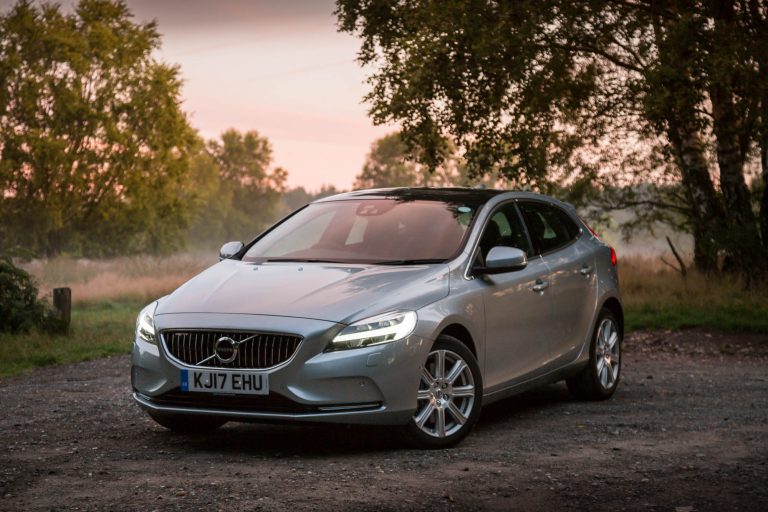 Now, only time will tell whether if they will appeal to prospects as a reliable daily driver. Most owners do love their new Volvos, so they must be doing something right. The reliability of their forced-induction, highly electrified powertrain will take time to prove. That said, Geely is a massive carmaker that is at the forefront of automotive technology, so they might just make it work.
Similar Case Studies
Before you are part with your money take a look at our other case studies on reliability below.Hyundai Reliability
Jeep Reliability
Fiat Reliability
MINI Cooper Reliability
Subaru Reliability