Ever since the Honda CR-V arrived in the late 1990s, it has dominated the small SUV market. The Honda CR-V is one of the most reliable vehicles in its category. The fact that this car is often recognized for its safety makes it a popular vehicle to own and drive. This SUV is the best-selling car in its class, with Honda selling hundreds of thousands each year. However, no car is without flaws. Even in the 2005 Honda CR-V problems have been reported.
Several websites allow vehicle owners to report mechanical issues with their automobiles. For instance, carcomplaints.com had 70 complaints against the 2005 Honda CR-V. Furthermore, vehiclehistory.com got a total of 219 complaints about the same car. Repairpal.com received roughly 500 complaints from other owners.
Honda CRV 2005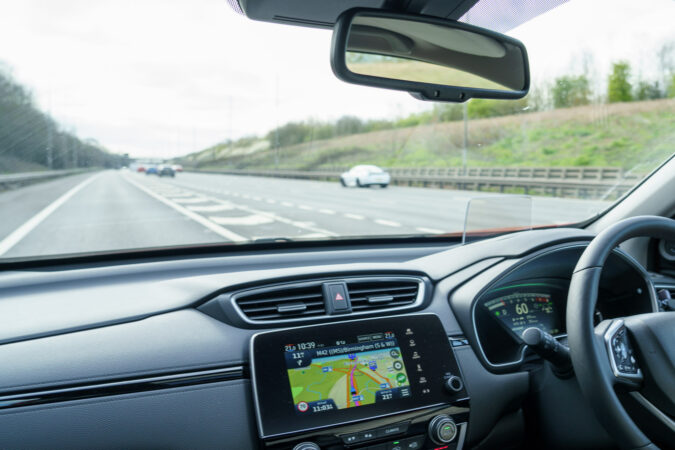 As of 1995, the Honda CR-V is one of the world's most popular SUVs and continues to be so. A soft-roader from the beginning, it has grown in size and weight over the years, proving to be far more capable on the road than on dirt.
Vehicles manufactured after 2002 began with the second generation, which was available with either 2.0-liter gasoline or a 2.2-liter diesel engine. The gasoline version could be ordered with an automatic transmission, and all variants could provide four-wheel drive, but only when traction was lost.
In 2007, the third-generation CR-V was released. It was a completely new car from the ground up, yet it still had the same (though upgraded) two engines. This time, though, both the gasoline and diesel engines came with an automatic transmission. This car was larger and heavier than the previous model, and all of them had four-wheel drive, making it a popular towing vehicle.
Honda debuted the all-new fourth-generation CR-V in 2012. The 2.0-liter gasoline and 2.2-liter diesel engines are the same as before, but both have been updated to increase fuel economy and power. Buyers can get an automatic transmission with both engines. A two-wheel-drive version of the gasoline is available.
Honda CRV Reliability
The way you maintain your automobile, your maintenance schedule, your cautious or aggressive driving habits, and if you live in a region where harsh weather could affect the car's construction are all factors that influence its reliability and durability.
Oil changes, fluid flushes, tire rotations, and fuel system cleaning, as well as keeping the exterior and undercarriage of your car clean, will all assist in extending the life of your vehicle. It will survive longer if kept out of the harsh desert or tropical sun, as well as away from the rust-prone winter roads.
As previously stated, reliability is generally dependent on the person, the automobile, and the scenario; therefore, we can't say definitively if the CR-V is trustworthy or not. However, to further analyze its credibility, we've compiled several data points from a variety of sources to provide you with as much data as possible. Let's start with the most common problems as stated by remarks in the National  Highway Traffic Safety Administration (NHTSA) records.
In this section, we'll go over the major issues that were related to this vehicle. The amount of reported difficulties does not always imply that the car has serious problems, and customers should avoid it, especially if the issues are minor. However, transmission failure is the most commonly reported in the 2005 Honda CR-V problems.
Common Honda CR-V Problems
In spite of the fact that transmission difficulties are rare, they raise warnings about the vehicle, and buyers should be very cautious before purchasing it. Current owners must also be prepared to deal with such a problem.
The following is a list of 2005 Honda CR-V problems reported:
When turning, the rear axle makes a grunting or scraping noise.
The front brake rotors are deformed, resulting in braking vibration.
On an automatic transmission, shifting from first to second gear is jarring.
The check engine light comes on even when the fuel cap is bound.
Water leaks into the cabin due to a leaking cowl at the base of the windshield.
The rear disc brakes make a grinding noise.
From the front of the engine, there are growl-like sounds.
During regular operation, the engine oil pressure sensor may leak.
When braking, vibration is noticed.
When the wipers are not used, they do not turn off or return to their original position (for more insight, check out our guide on how to replace windshield wipers).
The check engine light illuminates when the intake manifold runner control (IMRC) becomes stuck.
When going over bumps, the rear of the automobile makes a rattling noise.
After a cold start, the brake system indicator lights and then turns off.
The air conditioner isn't blowing cold air, and there's a refrigerant leak (it helps if you know how to add Freon to car).
A defective fuel tank pressure (FTP) sensor causes the check engine light to illuminate.
Compressors that aren't working properly.
Sway bar links are weak.
Locking systems alternate between unlocked and locked states or refuse to unlock at all.
At idle and low speeds, vibration in the driver's seat and steering wheel.
The 1.5-liter turbo engine in the Honda EX and EXL models has oil dilution concerns.
2005 Honda CR-V Problems
Not all Honda cars, including those stated above, are built to the same stringent standards as dependable vehicles. Here's a quick review of troublesome CR-V models, along with flaws, and customer complaints, to help you make the best selection possible when buying your new vehicle.
2005 Honda CR-V Problems #1: Quality Of Paint
Many customers have complained about the paint quality of the CR-V, with some claiming that after a few years of use, large areas of the roof paint have chipped away. Others have witnessed paint bubbling and corrosion seeping through.
2005 Honda CR-V Problems #2: Problems With Transmission
The gearbox is another typical source of issues with the CR-V. The Honda CR-V has been available with a variety of transmissions, including manual and automatic. Electrical problems can provide an error message that makes it appear as if there is a problem with the automatic transmission when there isn't one.
Transmission fluid leaks are also a problem with automatic gearboxes in the CR-V. During shifts, both the automatic and manual transmissions in the CR-V have been found to create excessive noise.
2005 Honda CR-V Problems #3: The Electrical System
Electrical issues with the 2005 Honda CR-V were also often observed. These faults included the engine failing to start, the dash cluster malfunctioning, and the starter dying. The engine not starting is the most commonly reported electrical issue with this car. Even when the ignition was turned on, the owners were unable to start the vehicle. The problem can be fixed for around $700 by changing the starter. 
Vehicles with 40,000 miles or less reported the most problems with the starter. At least one owner of a 2005 Honda CR-V with 80,000 miles reported serious issues with the dash cluster.
According to the owner, the dash cluster fault was also linked to the brake warning light turning on and other speedometer concerns. The owner verified that he maintained his vehicle on a regular basis and had no idea why these issues occurred so regularly.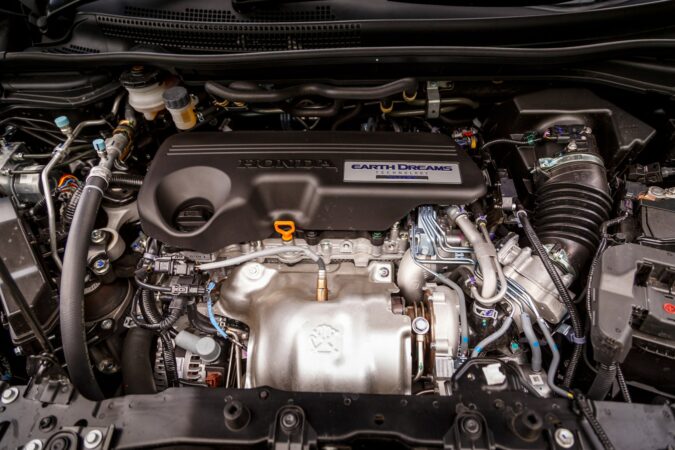 2005 Honda CR-V Problems #4: Issues With Accelerator
Owners of the Honda CR-V have reported two different difficulties with the car's accelerator. The vehicle will suddenly spring forward when the accelerator is barely applied from a stop, as though the driver stomped on the gas.
In some circumstances, even when the driver stomps on the accelerator, the engine loses steam and begins to slow the vehicle down when driving on the highway.
2005 Honda CR-V Problems #5: Window Gaskets That Are Too Loose
One of the most major challenges with the Honda CR-V, according to several reports, is the window gaskets. It is a rubber that preserves the windows' climate protection while rolled up and can become loose or completely disappear. This isn't the best situation to be in.
2005 Honda CR-V Problems #6: Temperature Control
The climate control system for both the heater and air conditioning system is one of the most typical problems with the Honda CR-V. A malfunctioning condenser, which could allow metal or other debris into the rest of the air conditioning system when it fails, is the most common cause of air conditioning issues.
Because several components may need to be replaced, this results in a pricey repair. Some owners have also reported leaking heater cores and minor problems with the heater's electrical sensors. Almost all documented complaints concerning the AC and heating system in the 2005 CR-V vehicle are connected to the AC not operating at all.
The issue is not that the air conditioning stops working once in a while; instead, it occurs frequently, making driving uncomfortable, especially during the summer. The situation required the owners to replace the complete air conditioning system, which cost around $1,640. Vehicles with 85,000 miles on them are most likely to have a problem.
2005 Honda CR-V Problems #7: Recalls Due To Mechanical Failure
Honda has issued a number of vehicle recalls for the CR-V owing to mechanical issues. Honda recalled roughly a quarter-million vehicles in 2003 owing to a fault with the automatic transmission shift cable. To prevent automobiles from shifting and rolling while parked, new cables were attached.
Around 75,000 CR-Vs were subjected to another recall in 2003 to fix a problem with the ignition lock. Over 100,000 automobiles were recalled in 1999 due to a wire harness issue in the dash.
2005 Honda CR-V Problems #8: Recalls Concerning Safety
Another set of CR-V recalls focused on the vehicle's safety features. Honda was obliged to deliver revised information addressing an inaccurate emergency phone number in owners' manuals after a 2006 action affecting more than one million vehicles.
Rather than recalling the vehicles, Honda issued owners postcards with the right information. A fault with the passenger seat airbag sensors resulted in a recall of roughly 7,000 vehicles in 2004. In the same year, Honda recalled over 130,000 vehicles, including many CR-Vs, owing to an unrelated airbag issue.
2005 Honda CR-V Problems #9: Problems In General
The general flaws noticed by drivers and automotive critics are some more issues with the Honda CR-V. Power and handling are criticized for being subpar. While they are competent for ordinary driving, they fall short of other SUVs in bad weather, off-road, and in emergencies.
Several drivers have also mentioned the CR-V's lack of interior legroom and unpleasant seats. As for storage, some owners found the roof-mounted baggage rack challenging to utilize or prohibitively expensive to install.
2005 Honda CR-V Problems #10: Engine Problems
Engine difficulties and transmission problems are among the worst problems to deal with because of the hefty repair costs. Fortunately, engine problems with the 2005 Honda CR-V are uncommon. In general, check engine light warnings, engine dying while driving, and high oil consumption was the most commonly reported engine complaints.
The vehicle's internal computer utilizes the check engine light to signal internal mechanical problems. Several owners reported that the check engine light would illuminate for no apparent reason, even though they had resolved numerous issues.
The O2 sensor was replaced in the majority of cases where difficulties were noted. Check engine light issues were most common in vehicles with more than 85,000 miles on them.
One owner stated that his 111,000-mile vehicle's engine died unexpectedly for no apparent cause. The problem was caused by the alternator, which could be replaced for around $300.
Excessive oil consumption was the most recent engine issue reported. However, oil consumption was uncommon, with only one owner of a 160,000-mile car reporting it. It's hardly unexpected when any vehicle, at this mileage, starts to have severe mechanical issues.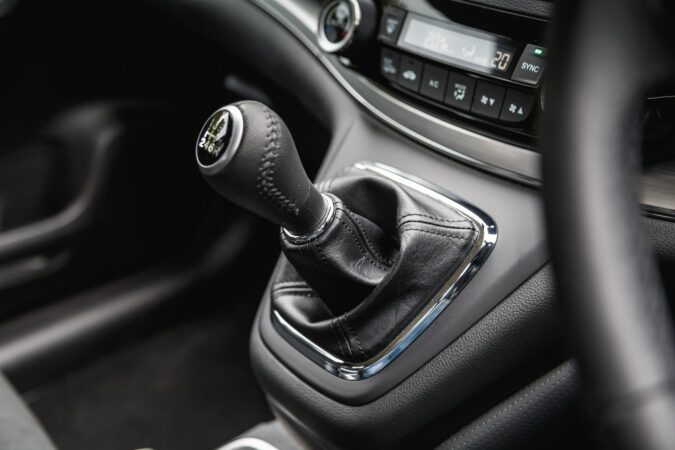 2005 Honda CR-V Problems #11: Interior Issues
Internal faults with the 2005 Honda CR-V include issues with the headlight, door locks, steering wheel, and heated seats. A couple of owners noticed that the headlights on their new 2005 Honda CR-V did not turn on when the door was opened. When you close the doors, though, it opens. The proprietors declined to give information on repair choices or prices.
2005 Honda CR-V owners with 87,000 miles experienced trouble with the door locks regularly. Without an apparent reason and despite routine maintenance, door locks will not work properly. They had to replace the door actuator to fix the problem.
At least one owner noted that the heated seats provided uneven heat, making driving uncomfortable. The issue occurred on a vehicle with 160,000 miles on it. The owner, on the other hand, provided no information on repair choices or costs.
2005 Honda CR-V Problems #12: Problems With Lights
If you own a 2005 Honda CR-V, you may have noticed that the headlights frequently burn out despite routine maintenance. Headlights that are burning can usually be repaired by replacing the bulb or the ceramic element that holds the light bulb in place.
The average cost of replacing headlights is roughly $50, and the problem affects automobiles with a mileage of around 105,000 miles. Water could get inside the 2005 Honda CR-V light lenses, according to some owners. The issue isn't limited to rainy days.
According to these owners, water from the carwash enters inside the light lens, which is a very bothersome condition. Water leaks into the lenses were most common in automobiles with 55,000 miles on them, and they cost roughly $100 to repair.
Honda CRV Complaints
The following are some of the complaints received from clients who have had problems.
Customer Complaint 1:
According to one of the owners, "[the driver] tried to ease forward by lightly pressing the accelerator pedal." After lightly pressing the accelerator pedal, the vehicle accelerated ahead without warning. A parked vehicle crashed with the [driver] in front of her. After that, the [driver] was able to park the vehicle and switch off the engine.
Customer Complaint 2:
"3 months after acquiring the car, the driver's side window gasket fell down and fluttered in the wind while the window was wide open," according to one complaint. "I took it to the dealership, and all they did was put it back into place and say "fixed." Isn't it true that I attempted that? It just pops out again, I told them.
They inquired whether I was trying to make it fall off by pulling on it. Sure, I enjoy spending time in car garages diagnosing fictitious issues! The gasket flopped down again, as expected, and they opted to replace it. However, they ordered the wrong bottom gasket, so I had to come in a third time to obtain the exact replacement."
Customer Complaint 3:
Customers are dissatisfied with Honda's paint quality on the CR-V, which is understandable. One complaint reads, "I've had the car less than 4 years, and the paint is bubbling to the surface and flaking off." I'm not sure what kind of cheap paint these cars have. But I'm not trading it in for a Honda."
Some Interesting Facts
If you have any questions, this section will assist you in resolving them.
How Long Can A 2005 Honda CR-V Last
Ans: Your mileage will be determined by how well you maintain your car, truck, or SUV, just as it is with any other vehicle on the road. Hondas are built to last, and versions have been known to last well beyond 200,000 miles. Some have traveled over a million miles.
Does The Honda CR-V Have Enough Power
Ans: A 1.8-liter four-cylinder engine develops 141 horsepower and 127 lb-ft of torque in the Honda CR-V. The tiny SUV is approximately 3,000 pounds in weight. It hits 60 mph in around nine seconds when combined, which is acceptable for its class. The Honda CR-V isn't underpowered, so don't be confused.
What Is The Difference Between A Honda CR-V And A Honda HR-V
Ans: The Honda HR-V is a small SUV, whereas the Honda CR-V is a mid-size SUV.
How Much Bigger Is The Honda HR-V Than The CR-V
Ans: The Honda CR-V is larger than the Honda HR-V. The CR-V has a length of 180 inches, a height of 66.1 inches, and a width of 73 inches. The HR-V is 169 inches long, 63.2 inches tall, and 69.8 inches wide. With all seats up, the CR-V has 39.2 cubic feet of cargo space and 75.8 cubic feet with the back seat folding. In comparison, the HR-V has 24.3 and 58.8 cubic feet.
How To Make Your Honda CR-V Last Longer
Ans: Here are some suggestions for extending the life of your 2005 Honda CR-V:
Give your vehicle the attention and care it needs.
Any changes that put more strain on crucial components should be avoided.
Rustproofing your car will keep it from becoming a rust dump.
Facts: 2005 Honda CR-V Problems and Owner Reviews
The 2005 Honda CR-V received a total of 70 complaints on carcomplaints.com, 219 complaints on vehiclehistory.com, and about 500 problems on repairpal.com.
The most reported problem with the 2005 Honda CR-V is related to transmission failure, and owners should be very careful about buying it and be prepared to deal with such a problem.
Other problems reported by owners include issues with lights, AC and heating systems, interior, electrical system, and windows.
Transmission failure is the most severe problem, and repair costs for fixing transmission failure are about $2,610, and it occurs mostly at vehicles around 123,000 miles.
The AC and heating system also has problems, with the AC not working at all and requiring the entire system to be replaced for about $1,640 at vehicles around 85,000 miles.
The headlights burn out frequently, and water may leak into the light lenses, which occurs mostly at vehicles around 105,000 miles and requires about $50 and $100 on repair costs, respectively.
Electrical problems were also reported frequently, such as the engine not starting, dash cluster failure, and starter dying, and occurred mostly at vehicles around 40,000 miles.
The average annual repair cost for the Honda CR-V is about $407, and it is considered one of the most reliable compact SUVs with a reliability rating of 4.5 out of 5, according to repairpal.com.
The Honda CR-V's engine can last up to 250,000 miles with regular maintenance.
Current buyers are suggested to be prepared to face transmission issues at any time and keep in mind the option of selling their vehicles.
2005 Honda CR-V Problems: Final Verdict…
Light, air conditioning and heating systems, windows, and a few complaints concerning problems with the 2005 Honda CR-V engine were among the concerns reported with this vehicle.
The high number of documented complaints regarding the vehicle's transmission raises red flags. It suggests keeping away from it, as the purpose of this article is to educate current owners and future customers on what type of mechanical difficulties they might expect.
Honda has an enviable track record when it comes to dependability. However, you should be aware of the common 2005 Honda CR-V problems discussed in this article. We hope you now have the knowledge you need to keep you and your CR-V on the road for many more miles.
Frequently Asked Questions
If you're still curious to learn more about the 2005 Honda CR-V problems, our FAQs here might help…
Where Are Honda CRVs Made
The Honda CR-V is among the most popular SUVs on sale today. Given its widespread popularity, it's no surprise that the CR-V is assembled in several facilities worldwide to be sold around the world. It's currently being put together in various assembly plants, including Sayama in Japan, Wuhan in China, Pingtung in Taiwan, Ayutthaya in Thailand, Alor Ghaja in Malaysia, Karawang in Indonesia, and Greater Noida in India. That's not even including Honda's other plants in Europe. Granted, most North American CR-Vs are built in El Salto in Mexico, Alliston in Canada, Greensburg in Indiana, East Liberty in Ohio, and Marysville, also in Ohio. Most US-based CR-Vs, therefore, are locally made.
How Long Do Honda CRVs Last
Honda's CR-V is well-regarded as one of the most dependable and long-lasting SUVs on the market. Most CR-Vs should handily last beyond 200,000 miles, even with straightforward maintenance and simple servicing. If you take even better care of it, a CR-V could easily go beyond 250,000 miles or upward of 300,000 miles. Most CR-Vs that you see today are cruising around with nearly or around 200,000 miles on them. In fact, there have even been instances of high-mileage CR-Vs breaking past the 1,000,000-mile milestone. Since an average American puts on about 15,000 miles of driving per year, you could expect a CR-V to last you between 13 to 20 years (200,000 to 300,000 miles).
Are Honda CR V Reliable
CR-Vs have been considered to be among the most reliable SUVs that you could buy on the market today. In many cases, a CR-V would usually end up in the Top 5 (or, at least the Top 10) most reliable vehicles of a yearly reliability survey. In general, owing to the widespread availability of CR-Vs and Hondas, spare parts (and thus, overall maintenance costs) of a CR-V tend to be fairly low. Moreover, CR-Vs are also well-known for their robust and long-lasting design. Most of its internal components are hard-wearing and are built to last for quite some time before they need replacing. Certain model years did have reliability issues, but as a whole, the CR-V is a pretty dependable car.
Did Honda Fix Turbo Engine Problems 2019
Among the most common issues with recent Hondas has been concerning its 1.5-liter turbocharged engines. In particular, its problems appear when you try to start it while it's cold out, like during wintertime. When the temperature gets too cold, these engines suffer from gasoline-oil dilution. This is due to their cooling system being too efficient. Therefore, it would take too long for the engine to warm up to its operating temperatures. Meanwhile, gasoline would evaporate into the crankcase, diluting it with the oil. It seems that Honda tried to fix this issue with the 2019 model year cars, but it's not been solved fully. But, at least Honda is offering an extended warranty.
What Is The Best Year Of Honda CRV To Buy
While the Honda CR-V is generally regarded to be pretty reliable, some model years proved more troublesome than others. If you want a reliable example then, you should ideally go for the 2022, 2021, 2020, 2016, 2013, 2009, 2001, and 1998 model years. Meanwhile, try to avoid the 2019, 2018, 2017, 2015, 2014, 2011, 2008, 2007, and 2002 model years. A few more good years for the CR-V included the 2005 and 2006 variants, which also proved fairly dependable throughout. Although, with such old examples, you might find problems starting to appear should you buy a used one now. Therefore, try to stick with something from a few years ago, preferably while it still has a warranty.
Approved Tools
These tools have been tried and tested by our team, they are ideal for fixing your car at home.
AI Car Expert Thinking 

.

.

.