A durable sport utility vehicle (SUV) should be at the top of your list if you plan on growing your family or simply want a car that can handle extra luggage or goods and reconfigure easily at a moment's notice. It has all of the features of a modern car and may provide you with some off-roading fun. While you're there, you may as well consider looking at getting the most reliable SUV.
The most admirable feature is that needing the extra seats does not necessitate getting a minivan. An SUV is a type of vehicle introduced to the market to give more enclosed room for passengers while maintaining the adaptability of a pickup truck.
SUVs have grown in popularity over the years, and they are currently one of the most popular vehicles on the road. With its growing popularity and a wide range of vehicle options and brands to select from, it's easy to become overwhelmed when deciding which SUV is best for you. We've produced a list of the most reliable SUVs for 2021 to help you narrow down your options.
What Is An SUV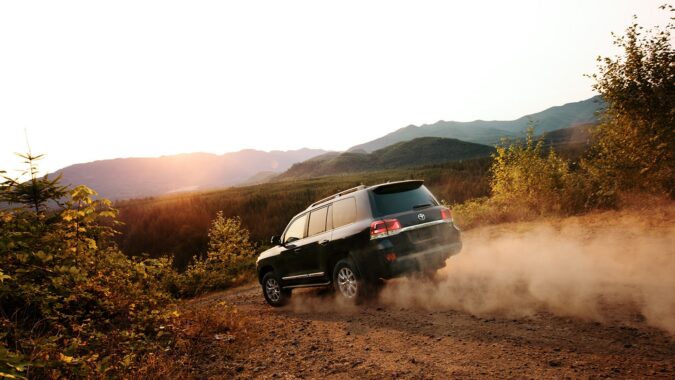 SUV is an acronym for "sport utility vehicle". The elevated riding level, high roof, raised seating position, and cargo space accessible to the cabin are all characteristics of an SUV.
These characteristics were important in the development of early SUVs, which were designed to be more durable and economical than cars. That is also true for the majority of today's SUVs, which are distinguished by more substantial bodywork and improved ground clearance, as well as optional AWD or 4WD.
However, due to the evolution of the industry, certain SUVs are breaking the trend. Some are small and car-like, sacrificing off-road capability for everyday attractiveness. Others remove the roof to get a sportier look, sacrificing passenger and cargo capacity in the process.
And a handful is simply wagons with higher suspension, indicating that the SUV market is as diversified as it has ever been. A simple rundown of all the benefits these vehicles provide should clear things up:
In comparison to sedans or hatchbacks, the utility of this vehicle is superior.
Positive consumer feedback and high safety ratings.
Focus on convenience and room for extra people.
There are several hybrids and even electric choices available.
A higher driving position.
There are plenty of SUVs that can go off-road.
Powertrains are powerful in high-end versions.
SUVs are excellent towing vehicles.
Crossover vs SUV
Crossovers and SUVs are typically used frequently nowadays, although they weren't always regarded as identical. SUVs were originally built on trucks, with body-on-frame construction and solid axles, until crossovers took over the new car market.
This method can help with off-roading and towing, which is why some people still use it. On the other hand, these practical roots can occasionally have a negative impact on on-road experience, fuel efficiency, and interior space.
Crossovers (also known as CUVs), on the other hand, are built with unibody construction and commonly share platforms with automobiles or other paved-road vehicles. Because of the stiffness offered by merging the body and frame, as well as the ride comfort supplied by independent suspension, they drive more like a regular car. Trade-offs may include limited performance over uneven terrain and lower towing capacity.
On the other hand, crossovers have tall dimensions, raised seating positions, higher ride height, and connected cabin and cargo areas that define SUVs. Although crossovers are frequently mistaken for SUVs, calling all SUVs crossovers is incorrect.
Types Of SUVs
In every configuration possible, you'll find some of the highest-rated SUVs. They appeal to a range of sectors, just like any other body shape, each with its own set of perks and drawbacks. While there is no such thing as an average SUV length, they all fall into the same general categories. You'll have to choose from a variety of SUVs, including the following:
Sub-compact – Great for people who want a little more bang for their buck.
Compact – This is an excellent place to start if you're considering starting a family.
Mid-size – The balance of utility and versatility will appeal to busy families.
Full-size – For those who just don't seem to have enough capacity.
Fortunately, most SUV manufacturers offer a wide range of options in this area. There are still lots of 2WD or AWD-only vehicles available, but the majority of manufacturers let you customize your car to your liking.
Some even provide solid four-wheel drive. FWD or RWD systems, in simple terms, emphasize simplicity and, as a result, give the best MPG. As a result, they're the most affordable option.
On the other hand, AWD enhances traction and provides a greater sense of safety on the road, making it the best choice for individuals who frequently deal with slippery roads or snow. Then there's the 4×4 drivetrain, which is best for tougher terrain and is ideal for folks who spend more time off than on the road.
Most Reliable SUVs
When it comes to SUVs, many people have varied definitions of safety. Some people require sturdiness. Others like a car that is long-lasting and adaptable. Many people put safety above all else. But one question remains – who makes the most reliable SUV on the market?
Whatever reliability means to you, it's a crucial issue to consider when searching for an SUV; after all, who wants to drive a car they can't rely on for the long haul? As a result, we've developed a list of what we consider to be the ten challengers for the title of the most reliable SUV.
Most Reliable SUV, Option #1: Honda CR-V Hybrid
Honda SUVs are known for their durability and outstanding gas mileage. Both are met by the 2020 Honda CR-V Hybrid. First, with a city fuel economy of 40 miles per gallon, then with the Honda moniker, which is associated with durability.
The robust interior of this model adds to its dependability by claiming to be able to withstand just about anything while maintaining its beauty. With a 5-star certification from the National Highway Traffic Safety Administration, this SUV has you covered in terms of safety. Finally, buying a hybrid SUV implies a different type of durability: driving one is unquestionably eco-friendly.
Most Reliable SUV, Option #2: Toyota Land Cruiser
The Toyota Land Cruiser is designed to last a minimum of 25 years, so you'll get a lot of mileage for your money. Its immense popularity made it a must-have tool for armies and peacekeeping groups all over the world. While you may not be having a war behind the wheel, the three rows of seats that can accommodate up to eight passengers will undoubtedly make life easier for you.
The Toyota Land Cruiser is a premium SUV with a high anticipated stability rating and excellent off-roading capability. However, it is still outpaced by its Toyota 4Runner in the brand's SUV collection.
In addition, the Land Cruiser hasn't been massively updated in over a decade, and it struggles to compete with other large SUVs in its class, such as the BMW X7. But don't let that put you off because it has a lengthy list of standard features as well as a powerful V8 engine.
Most Reliable SUV, Option #3: Buick Encore
Many folks who are seeking a trustworthy SUV desire one that starts every time the key is turned. They also don't want to have to deal with too many repairs. Both are available in the Buick Encore.
Its status enhances the Encore's adaptability as a subcompact SUV, which provides stable handling and more parking alternatives in congested areas. The Encore has a 5-star NHTSA safety rating and comes standard with a rearview camera, giving you the eyes in the back of your head you've always wanted for ultimate safety.
Most Reliable SUV, Option #4:  Chevrolet Suburban
The Chevrolet Suburban has been entirely revamped as of late. In almost every sense, this enormous SUV is large. It has spacious seating for up to nine people and more cargo space than nearly any other SUV on the market.
A 10.2-inch touchscreen keeps up with all things big in the Suburban, and it's simple to use. There are three engine options for the Suburban; all of them are paired with a ten-speed automatic transmission.
All models come standard with rear-wheel drive; however, four-wheel drive is available as an option. The basic model comes with a 5.3-liter V8 engine that gets 16/20 mpg city/highway, which is quite good for a huge SUV.
This considerable SUV may not be the most acceptable off-road option, but it has impressive driving characteristics, quick steering, and an 8,300-pound towing capacity.
Most Reliable SUV, Option #5: Kia Sorento
The Kia Sorento is a competent midsize SUV that deserves consideration since it does almost everything right. The Sorento provides:
A balanced and pleasant ride.
Enough room for passengers to stretch out.
A predicted reliability rating that is above average.
The recent model year is completely revamped, with more basic features and new powertrain options. There are two engines available. The base model comes with a front-wheel-drive, typically aspirated four-cylinder engine that produces 191 horsepower. Still, you can upgrade to a turbocharged four-cylinder engine that produces 281 horsepower for a more positive driving experience.
When compared to rival Kia SUVs, the Sorento swiftly outperforms the Sportage, offering more fabulous seats, including a comfortable third row, and significantly more horsepower and cargo space.
Most Reliable SUV, Option #6: Lexus RX 350
The Lexus RX 350 is a midsize premium SUV with space for up to seven people in the third row. It has a high projected reliability rating and good overall quality to match its well-rounded performance.
The latest RX 350 is driven by a powerful 3.5-liter V6 engine that produces 295 horsepower and accelerates quickly off the line. The Acura MDX boasts a V6 engine that is identical to the Lexus RX 350. However, the Lexus has a higher reliability rating and more excellent interior aesthetics.
Most Reliable SUV, Option #7: Chevrolet Tahoe
A 5.3-liter V8 engine is standard on the Chevy Tahoe. With a hauling capacity of up to 6,600 pounds, this beast can handle the toughest, dirtiest chores during the day and night. The beautiful interior will make everyone in the family feel at ease. This type can sit up to eight people, and when the seats are folded down, the possibilities are unlimited.
A rearview camera, 18-inch alloy wheels, remote start, Android Auto compatibility, tri-zone climate control, and rear parking sensors are all included as standard equipment.
There's also a feature that prompts you to verify the back seats for children before getting out of the car. The basic Teen Driver feature allows parents to set speed, distance, and music level limits for their children.
Most Reliable SUV, Option #8: Subaru Crosstrek
The Subaru Crosstrek was one of the most reliable new cars under $30,000, according to Consumer Reports. The Subaru Crosstrek will not disappoint you if you're searching for a roomy subcompact SUV with a comfortable ride, a user-friendly automatic transmission, and plenty of cargo space.
The Mazda CX-3 is a close competitor for the two-row SUV. While the Mazda has a sportier driving experience, the Subaru has larger passenger and cargo room as well as all-wheel drive.
Many competitors in the compact SUV class have better performance, but the Crosstrek offers good fuel economy ratings that keep it on par with its rivals. The 2.0-liter four-cylinder engine in the latest Crosstrek produces 152 horsepower, but when combined with the CVT, it achieves an EPA-estimated 27/33 mpg city/highway.
Most Reliable SUV, Option #9: Mazda CX-5
The compact SUV Mazda CX-5 combines excellent safety ratings, outstanding reliability ratings, sporty performance, and a refined cabin. It's undoubtedly one of the most enjoyable crossover SUVs to drive, and even the base engine provides adequate horsepower.
A 187-horsepower four-cylinder engine is standard on the Mazda CX-5. The six-speed automatic transmission delivers smooth shifting and allows you to accelerate swiftly from a halt.
If that's not quick enough for you, there's also a turbocharged four-cylinder engine with up to 250 horsepower. The Mazda CX-5 is a little more expensive. Still, it boasts ten more cubic feet of cargo space behind the back seats, a more extensive navigation system, and premium options like Nappa leather upholstery.
Most Reliable SUV, Option #10: Buick Envision
The Buick Envision is a classy small SUV that succeeds in every category, earning a place on our list of the best trustworthy SUVs. It competes in the luxury SUV segment with strong hitters like BMW, Mercedes-Benz, and Audi.
The latest model year has a newly revised 2.0-liter turbocharged engine with 228 horsepower and adaptive All-Wheel Drive with an active twin-clutch transmission. Buick Driver Confidence Plus, a standard package of nine enhanced safety and driver-assistance systems, complements the outstanding performance. Emergency brake, lane-keep assist, and side blind zone alert are just a few standard safety features.
This midsize SUV has a maximum load capacity of 52.7 cubic feet and can comfortably seat up to five passengers. It ranks with the Porsche Cayenne, Nissan Murano, and Toyota Highlander and has an inexpensive cost and great endurance when compared to its competition.
What To Consider When Choosing An SUV
Before you go out to try and find the most reliable SUV on sale today, there are a few things you should think about.
1. Seats
Almost all SUVs have seating for at least five people. A third-row seat is available on some midsize and full-size models, bringing the total number of passengers to six, seven, or eight.
When the third-row seats are upright, however, many three-row SUVs offer limited cargo room. When not in use, the majority of third-row seats can fold flat or almost flat, allowing for more luggage room.
2. Cargo Space
The SUV's numerous seating configurations ensure that all of the space behind the front seats is available for cargo when the second and third rows are folded down. To make the most of your area, look for seats that can be folded flat. SUVs often have a higher cargo floor than minivans, making it more difficult to load bulky items.
On the other hand, truck-based variants often have higher maximum load capacity, allowing drivers to carry more weight. Most come with power-operated, hands-free liftgates that make loading and unloading cargo much easier.
3. Driver Aids And Safety Systems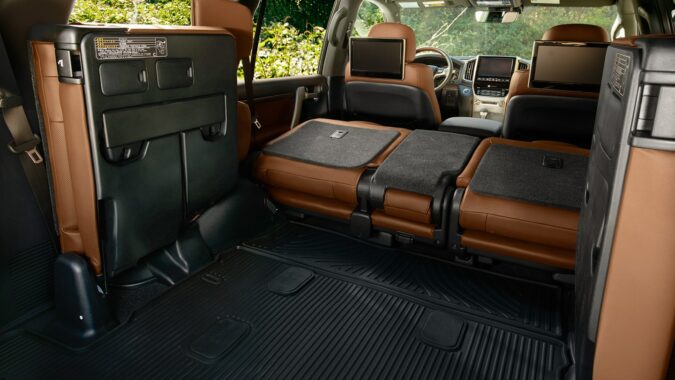 Consumer Reports safety ratings include evaluations of crash-avoidance skills and crash-test outcomes based on federal and insurance sector tests. In addition, their road tests cover child seat installation and headlight performance.
Crash-avoidance systems such as forward collision warning (FCW), automated emergency braking (AEB) with pedestrian recognition, and blind-spot warning (BSW) should be standard on all vehicles, according to CR. And these should be included in the next new or used car you purchase.
FCW technology generates a visual, audio, or tactile alert to warn the driver of an impending collision with another vehicle or an obstacle in its path. When an impending collision is detected, AEB intervenes, braking the vehicle if the driver fails to react in time. AEB systems are available at both city and highway speeds.
BSW keeps an eye on a vehicle's sides, alerting drivers to the presence of another vehicle nearby, which may be difficult to notice. This is especially useful in an SUV, which may have large blind zones.
4. 2WD vs AWD vs 4WD
Most SUVs are built on a front-drive platform and can be equipped with all-wheel drive. Rear-wheel drive is standard on truck-based versions, while four-wheel drive is optional—some of which can be engaged permanently.
AWD and 4WD both deliver power to all four wheels, but they're not the same thing. AWD is a lighter-duty system that either keeps the front and rear wheels powered all of the time or shifts power between them as needed.
Some newer technologies, such as drive modes and differential locking, allow drivers to make their own modifications. AWD is usually sufficient for dealing with regular severe weather conditions and gravel roads.
SUVs with standard 4WD are becoming increasingly rare. They usually have robust low-range gearing for handling challenging off-road terrains, like stones or steep mud hills. Look for automatic 4WD, which will engage the system based on the conditions.
Drivers who travel nearly entirely on pavement without encountering snow or ice should consider a two-wheel-drive vehicle; they will save money on the purchase price and likely get better fuel efficiency.
5. Towing Capacity
The majority of full-size models can tow up to 9,000 pounds, roughly the weight of a big boat. Some more powerful mid-size models can tow up to 5,000 pounds, which is adequate to tow a small boat or camper.
Buyers should check the towing capacity rating to ensure they purchase a vehicle to tow the load they need safely. To attain the maximum towing capacity, many mid-sized and bigger SUVs require an extra tow package.
Most Reliable SUV: Final Verdict
After you've determined your budget and lifestyle requirements, the next question is: which SUV is ideal for me? Then, you'll be pondering about which one is the most reliable SUV.
In fact, you should think about whether you want a new or used SUV. Fortunately, most popular SUV models have great reliability ratings. This implies that they continue to perform admirably even after a few years of use.
Before you buy, make sure there is enough storage space, that it is comfy, and that it has enough power. It's easy to become confused with all of the numerous varieties of sport utility vehicles available. However, if you keep these considerations in mind, you may discover how to select an SUV that is ideal for you and your family.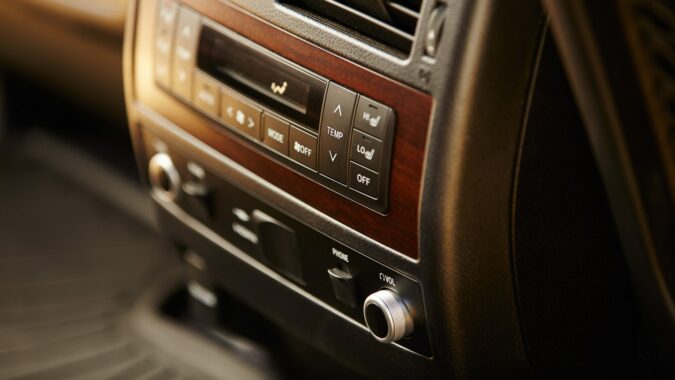 FAQs On The Most Reliable SUV
If you're still curious to learn more about the most reliable SUV on the market, our FAQs here might help…
What Is The Most Reliable Car Brand
For the longest period, Toyota (and especially its luxury sub-division, Lexus) has been regarded as the most reliable automaker of all time. That still rings true to this day, with Toyota and Lexus vehicles typically lasting far longer than much of their competition. Moreover, Toyotas don't usually exhibit too many serious issues during your ownership period. And, the running costs and repair bills tend to be below the industry average, as well. But over the years, some other automakers have begun challenging Toyota and its reputation for building long-lasting and reliable cars. These include Kia and Hyundai (and their luxury division, Genesis), alongside Buick and Porsche.
What Is The Most Reliable SUV
In general, Toyota continues to take the top spot as the maker of the most reliable SUVs, with the 4Runner running in the lead. If you want something smaller, there's also the RAV4 and the Highlander. Otherwise, its fellow Japanese compatriots also make some of the most reliable SUVs on the market. These include the Mazda CX-5 and Honda CR-V. Still, the twin Korean automakers, Kia and Hyundai, also build highly dependable SUVs. That includes the Kia Sportage, Kia Sorento, Hyundai Tucson, and Hyundai Santa Fe. If you prefer something more American, Buick's Encore and Chevy's Equinox are two more dependable and reliable SUVs that you can count on.
What Is The Best SUV
It's hard to objectively consider an SUV to be the best there is. After all, different car buyers will have varying needs for a car. With that being said, some SUVs out there are certainly better built, more well-equipped, or are generally a step above the rest. Among them include the Mazda CX-30, Hyundai Kona, Kia Soul, Volkswagen Taos, Volvo XC40, Ford Bronco, Mazda CX-5, Hyundai Tucson, Honda CR-V, and the Toyota RAV4, among many others. It's crucial that you pick and choose an SUV that best suits your lifestyle as well as your personal requirements. So, take your time to consider what others are saying about its reliability, practicality, easy-of-use, or problems it may have.
What SUV Should I Buy
If you really want to know what SUV should you buy, take some time to research a particular vehicle. Then, compare it with others. Furthermore, try to cross-reference that with a set of requirements that you think that SUV should have to qualify. For example, how many seats does it have, how big is the luggage space, and could it accommodate your family comfortably? Does it feature any driver aids and safety systems to blanket with you an extra safety net, and do they work well? Would you require 4WD or AWD, or could just 2WD be enough for your driving needs? And, how well does it tow? Take these considerations in mind (among others) when deciding on what SUV you should buy.
What Is A Midsize SUV
When it comes to SUVs, there are numerous classifications to choose from, all varying in size. For example, there are sub-compact and compact SUVs, which sometimes overlap with crossovers as far as sizing and capability are concerned. If you need more space and features, you can then pick between different mid-size SUVs. The mid-size SUV genre would most likely be considered the sweet spot for a lot of people, with 2 to 3 rows of seating, and a healthy balance of everything else. But, if you have a big family or need much more space, you can choose a full-size SUV. These are often upsized from mid-size SUVs, with even more passenger space, cargo room, and so on.